Where will TCR UK fit in British motorsport?
We're just a few months past the announcement that the TCR format will come to the UK, with a brand new touring car series, with teams from Britain's top single-make series as well as the British Touring Car Championship all showing interest in the fastest-growing touring car formula, but where exactly will TCR UK fit in Britain's motorsport landscape?
While many hail the arrival of the low-cost, production-based touring car formula, there are some are speaking words of fear – some say this could be the death to the BTCC, others that the UK just doesn't need it and it'll never work – but you'll find that most of these voices aren't coming from within either of the championships themselves.
Reigning TCR Germany series champion and current points leader Josh Files said in a very curious interview with Motorsport News, that he feels that TCR UK will lead to the end of the BTCC in a few years.
His view is quite startling, and certainly quite dramatic.
The man promoting the TCR UK series, Jonathan Ashman, the former head of the FIA Touring Car Commission, has been very clear he sees it as a feeder series to the BTCC, and not as a rival to the BTCC.
Alan Gow, the series director of the BTCC, said some time before the announcement that he saw no place for it in the UK. However, as the concept grew legs earlier this year, in his second role as head of the MSA, he's become less vocal on the subject.
Gow was spot on when he said similar things about the B-TEC Development Series two years' ago, when a number of BTCC teams attempted to build a club level touring car series to run their unused NGTC-specification cars.
A very key difference however was the technology they were using. Whilst they were trying to still breathe life into their aging touring cars, TCR UK rides on the back of perhaps one of the fastest-growing motorsport platforms since GT3 or Super 2000 (TC2).
TCR has taken the world by storm, with over 400 cars already available across the world. While an NGTC's value depreciates at an incredible rate, a TCR car does not have that problem. They can easily be loaned or resold with a minimal loss of value, just due to the major international demand.
TCR series or classes now exist in the US, China, Thailand, Germany, Spain, Portugal, Russia, Sweden, Belgium, The Netherlands…and that's just the start.
Back though on whether that means that TCR UK will kill off the BTCC, that's a very daring belief.
Ashman's positioning of TCR UK as a feeder for the BTCC is accurate; there are many ways in which it won't be able to challenge the BTCC any time soon.
First, the championship's heritage. The BTCC is a massive brand, which is about to celebrate its 60th birthday in 2018. As a national touring car championship, it has one of the strongest fan followings in the world, perhaps only second to Australia's touring car championship.
The BTCC's strong TV deal with ITV4 will keep it in front of its many fans, and it's not as though BTCC fans will be flocking to find something else because they're bored.
For all its faults, lack of entertaining racing isn't one of them. Every race is full of drama, incident and argument.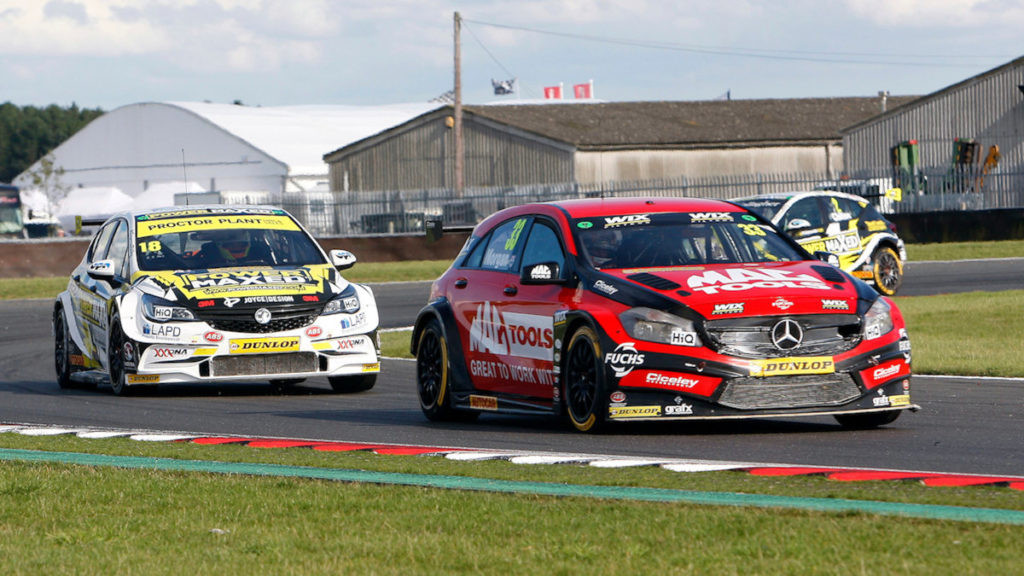 A capacity 32-car grid tells you how much demand there is from people who want to race in that championship. The fact that the championship's "licence" system for a place on a grid almost has more value than a race car tells you enough.
For that reason, another series to help take on the overflow makes perfect sense, though don't be surprised to see many of the same teams and drivers competing in both next year, especially in wake of the calendar announcement yesterday, in which it's been confirmed that no event is scheduled to clash between the two championships.
That means teams don't have to double-up on resources to race in both if they want to. Drivers and engineers don't have to choose which series to work in, and they can now compete in 17 race weekends a year in 2018, without leaving the country.
The lack of clashes between the BTCC and the WTCC has already had a similar effect; with a number of engineers working in both championships, and not having to skip the occasional race weekend due to an overbooked calendar. Even one of the drivers, Tom Chilton, has opted to take part in a 20-race calendar in both.
Almost the whole BTCC field has shown interest in competing in TCR UK. Some echo another sentiment behind Files' words, and believe it is the future of touring car racing. Be sure though, that if it is, it'll only be matter of time before the BTCC would probbaly find a way to adopt the same regulations, much as it very quickly put aside BTC-spec in the early '00s and embraced Super 2000 – which had been introduced by the ETCC, promoted then by Marcello Lotti, the same man behind TCR.
For now, the BTCC is early in a second five-year cycle of its current 'NGTC' formula, and with Handy Motorsport confirming a switch to Alfa Romeo just recently, new models are still creeping onto the grid.
A few drivers, particular driver-teams, will probably make a complete departure from BTCC to TCR UK. This won't be a problem for the BTCC. Gow has already said that the BTCC is probably oversubscribed, and could easily function with ten or so fewer cars on the grid.
What will mostly happen will be dual programmes. Teams from the middle to the top of the BTCC grid will almost certainly be running cars in both series next year.
The middle teams can't afford not to – it's an extra revenue opportunity that will help them grow, and also give them another opportunity to pull off a surprise result.
For the top teams, the same applies, but it'll also give them the chance to occasionally showcase their ability on the global stage, taking a car and driver from a platform they've learned to a TCR International Series race. Remember when West Surrey Racing were able to take their BMW 320si to selected rounds of the World Touring Car Championship with Colin Turkington? They'll be able to do this again, with the shared technology between both series.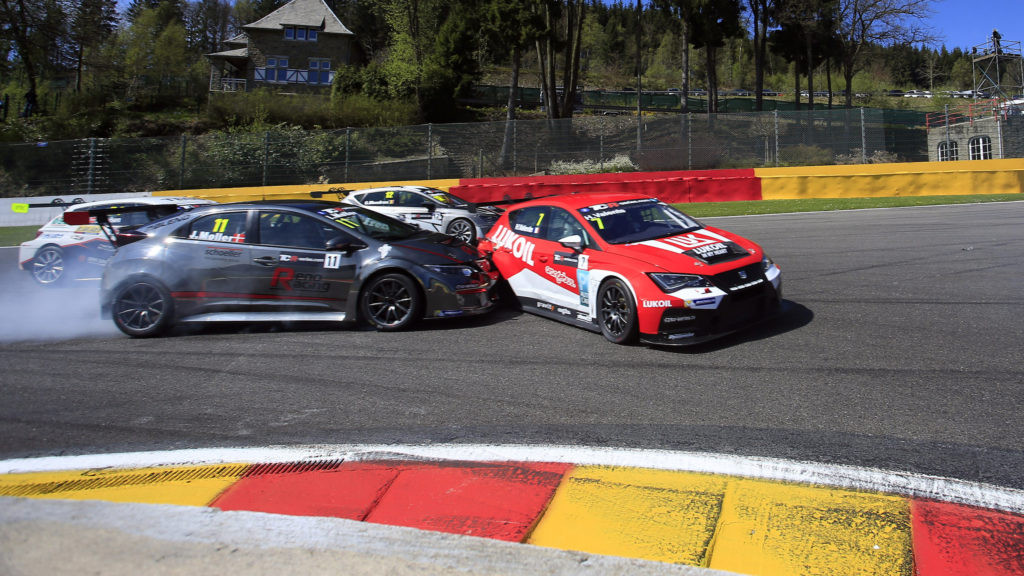 Will the viewers flock to watch TCR UK instead? Not really.
First, television isn't what it was, and TCR UK won't be brokering a deal with anyone on the same scale of ITV any time soon. Although a TV deal in some form certainly isn't out of the question, the demand from scratch will mean a seven-hour live programme on a Sunday isn't likely to be on offer from any of the channels near the front end of your EPG.
TV however isn't vital, TCR UK can broadcast itself live on the internet, as already most of the TCR series' already do.
There, it'll be found by those who know to look for it. Of the hundreds of thousands of followers of the BTCC, only a small proportion will be aware of the TCR UK series at the start. It won't have the TV or crowd draw of the BTCC in its first year, nor should anyone expect it to, as long as it's delivering a good product for its main customers, who are the teams and drivers at this stage, it'll be hitting its main targets for year one.
Motorsport is very much a niche in the UK, and the BTCC is Britain's second biggest motorsport by a country mile behind Formula 1, and then everything else is one further, massive step behind the BTCC too.
Specialist motorsport fans will be the ones who will follow TCR UK and help build its profile, but it'll take time. Those fans are the people like you, reading this. The average BTCC fan, much like the average Formula 1 fan, knows when to turn the TV on and watch the racing; but doesn't get involved in the minutiae of what happens after the final chequered flag has been waved on the day, and won't easily pick up on another new touring car championship available to stream to their TV, or head to if it's a nice day out.
What we do have to look forward to though is a very prosperous UK motorsport scene. A ten race BTCC programme, with another seven TCR UK races to fill the little gaps inbetween. Also, some great single-make series such as the Ginetta Supercup, Renault Clio Cup UK and Mini Challenge, which will all help develop the next generation of touring car stars.
There will be TCR UK series champions who can either progress to the BTCC, or make the move to the International Series or other national series.
Sit back and enjoy, as you're going to have a lot more motorsport to watch, on your TV, or your internet-enabled TV, or from some tracks near you in 2018.