The 2018 World Touring Car Championship…what's the plan?
I hope you're sitting comfortably, because this is a long one.
There was a thundering silence when the FIA World Motor Sport Council's press release went out on the evening of 21st September (yesterday).
For weeks, there's been talk of a surprise announcement behind the scenes, of an exciting or interesting change of direction for the WTCC. Everywhere you look, there have been occasional rumours or speculation about what shape the WTCC will take in the next few years – from merging with DTM and taking on the DTM's regulations, to through promoter Eurosport's parent company Discovery, reshaping itself into an electric-only support category to the Discovery part-owned Formula E Championship, as electric-car focussed Volvo would surely love that?
While in the WMSC release, there was some talk about Formula 1 cars slowly developing roofs, confirmation of the World Endurance Championship's crazy-long 18-month calendar, and the now nearly-dead five years ago, now absolutely kick-arse World Rally Championship confirming its calendar, touring cars got no mention at all.
As it stands, there's no confirmation of calendar, promoter, or technical regulations for the 2018 World Touring Car Championship. It's officially late September – and my heating is due to come on.
The fact is, the lack of WTCC news in the WMSC announcement has started to become the new norm for an FIA release. Usually there's something. The last one had some vague talk about regional and national touring car commissions.
For this one however, some had expected more – like, anything. After all, the next one is after the season has finished in December.
There was talk of an announcement for a reason.
The WTCC is at a key turning point. Glossing over (and I really shouldn't) the fact that this season, in terms of competition, this has probably been one of the best seasons of the WTCC since the mid-00s, the fact remains that the WTCC lost two of its manufacturers over the winter, and is seriously struggling with car numbers this year.
Championship leaders Honda are known to be only committed to the end of this season, while Volvo are believed to be in at least another year's commitment, but there's likely to be some break clauses if they have no competition – and with just Honda and Volvo as manufacturer entries, the WTCC is just one more manufacturer loss away from losing its esteemed FIA World Championship status.
The future of the WTCC is basically tied to what technical regulations it should run to next year.
There are three candidates, although we can probably, and very quickly dismiss two of them.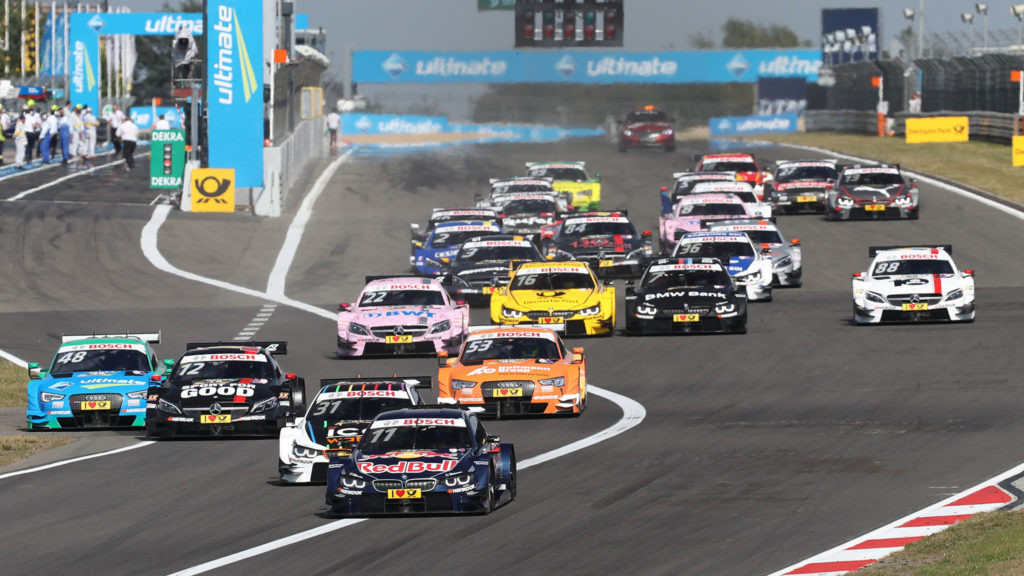 Option 1: Class One – sharing with the DTM
In late 2016, the WTCC promoter, Eurosport Events, is known to have told the teams it plans to introduce Class One in 2019, maybe even 2018.
Class One is the DTM concept, although you'd have a hard time pinning down exactly what that means.
The teams gave it a bit of frosty reception. The independents could effectively shrug their shoulders at this point and stop listening, Class One clearly wasn't aimed for them – it's too expensive. The idea was surely to make use of the existing manufacturers already building cars for the combined rules, which is trying to merge the technology used within the DTM and the Japanese Super GT Championship.
So, rear-wheel drive, high-powered, silhouette cars, well over one million euros a pop – a new high-cost, super touring car formula used by three major international categories. On a post-it note, sounds great. It's a bit harder when you dig into the practicalities though.
It'll also turn off some touring car aficionados, but there's no doubt they'd be great cars. And the tactic was one of chasing after the manufacturers, rather than bringing them to you. If Honda, Nissan, Mercedes, Audi etc. already have cars built for DTM and Super GT, they could just bring them to the WTCC? It seemed like a fantastic solution.
Well, maybe. Volvo would probably think that concept doesn't quite tick its super-green direction, and Honda will probably have a hard time fitting all the Super GT NSX's running gear into anything as compact as a Civic, and already had plans for the NSX in GT, so the WTCC seemed to be looking away from its existing manufacturers and to others already competing in other series.
It's rumoured the most interested of the DTM's manufacturers was Mercedes-Benz – which went out of the window when the German marque surprised everyone when it announced it was culling its DTM programme to go to Formula E.
New ITR chairman Gerhard Berger was very direct when asked about a potential rules merger with the WTCC, saying it was not really what he was focussing on, and also pointedly remarked that they own the IP (intellectual property) to their regulations.
With a lack of manufacturer interest, and unworkable costs, it's not really a surprise that Class One has been mentioned with decreasingly less regularity in regards to a concept for the future of the WTCC as the year has moved on, and it's still not something the WTCC has officially mentioned at all.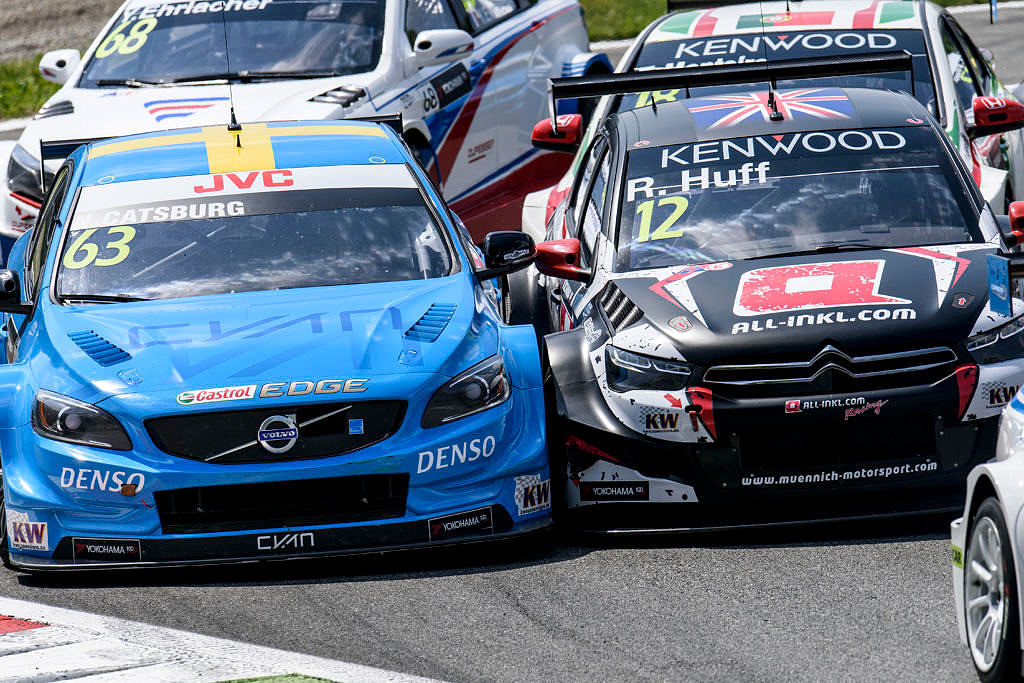 Option 2: TC1 – the continuation
The WTCC's second option would be to continue with its Super 2000 TC1 technical regulations for another 1-2 years before it settles on a replacement.
TC1 is now in its fourth year, introduced in 2014 as Citroën made its debut (brought forward a year), in a move which some consider basically handed the French manufacturer the keys to the championship.
After achieving all their commercial objectives (a.k.a. wiping the floor with everyone), they returned proud and triumphant to the World Rally Championship from which they came, where they're currently having their arses kicked by the South Koreans and some privateer Fords. Oops.
A TC1 holding pattern would seem to make sense, but the format's high-cost and without manufacturer involvement is a serious struggle for the championship.
Unlike the previous generation TC2 S2000 cars, TC1 has not propagated outside of the WTCC. Although there are nearly 30 TC1 cars in existence, the WTCC failed to even get 16 cars out to the season opener at Marrakech in Morocco, with the 1.6 litre 400bhp turbocharged engine rental cost a colossal burden for the privateer teams to shoulder.
There are just six manufacturer entries on the grid this season, and while there are some top level privateer entries from Münnich Motorsport and Sébastien Loeb Racing with the Citroën C-Elysées, that's not enough to provide a full-size racing grid, and there's no sign of things getting any better for 2018.
There are also commercial complications for Honda, who are still competing with the Honda Civic FK2 (ninth generation), which is no longer for sale, and it's almost obscene for a manufacturer to be competing with a model they don't even sell in a touring car championship.
However, with TC1 limping on and perhaps getting a one-year extension, that would prove to be a completely cost-ineffective solution for Honda to build the FK8 for TC1 for one year only, whilst at the same time from a marketing standpoint, they couldn't continue to race the FK2, which makes TC1 the Honda-less option.
And with Honda out, and no new manufacturer coming in who'd be crazy enough to build a TC1 car for one year only, that's the "World Championship" label gone, even if Volvo stayed around to be the only manufacturer entry.
Before moving on to Option 3 (I'm sure most have guessed what's coming), the key summary here is that the WTCC is being pushed away from high-cost formula, as manufacturers are interested in investing elsewhere, such as Formula 1, the World Rally Championship and, most notably, Formula E, the series which ticks the box for most car manufacturers' green agendas.
This forces the WTCC to only go in a low-cost direction. They could come up with their own formula, but the problem is now it's too late. TCN-2 (initially to be based on the Argentinian Turismo Nacional concept) was already the FIA's attempt at a low-cost touring car class, but there was no take up.
There was no need. Something was already there; former WTCC promoter Marcello Lotti's TCR formula (originally, and very aptly named TC3). The FIA then introduced its own version, and badged it as TCN-2 in 2016, switching its European Touring Car Cup's top class to run to it, but for a complicated set of legal reasons, TCN-2 effectively became TCR this year as the FIA purchased a one-year lease from Marcello Lotti for the ETCC.
So now, with over 400 cars worldwide in just three years, if the WTCC wants to find a formula that is cheap, where there are cars are already available, and independent teams can afford to compete with, there's just..
Option 3: TCR
TCR would appear to be the option the WTCC needs, but maybe just can't have?
There are also a whole host of reasons why it's not a great fit for an FIA championship.
Speak to any front-running WTCC driver, and they'll be quick to shake their head at TCR. They are simple cars, with limited skill required. Basically they're souped-up production cars, not touring cars. With limited aero, grip – and not as much "fun" to drive as TC1.
This does need to be understood – TC1 cars are amazing touring cars. And at the cost they are, they should be. They look and sound magnificent, and at the right circuits, they deliver great racing.
Why TC1 has failed could be put down to cost, but possibly more failure to find competition. In 2016, four manufacturers lined up on the grid, but the pecking order was clear with Citroën at the front, Honda a big way back and Volvo and Lada a little further behind. If Citroën hadn't been given such a head start in 2014 while Honda were forced to rush their own car to even make the first race, maybe the direction of the championship would have gone a little differently.
The costs are high because there's no control. There's a rulebook, and the manufacturers build the cars to those rules – the standard FIA approach to motorsport – the best car will win, the worst car will lose. It's a sport after all.
TCR works to a very different formula. There's a cost cap – this works because all the cars are sold to customers and there's no manufacturer entry. The cars are all heavily based on their road-going counterparts, and so they inherit all the aerodynamic inefficiencies that come with them.
Not all road cars are built to be the best-handling with the lowest drag coefficient – most often, the priorities are more around 'market leading boot space', a modern appearance, fuel efficiency etc.
Well, the Honda Civic Type-R isn't really any of those (appearances definitely split opinion) – so there's an optimum base for a race car – TCR's core principle has been the cost cap, to ensure no manufacturer goes wild in terms of the technology they fit in the car, and with Balance of Performance, a series of power tweaks, ride height and minimum weight changes to make sure the cars are all equal, and it's not down to the car, but the driver to make the difference. (How successful that has been is very much a point of debate).
The problem though is that's not pure sport, and something the FIA would want to try and avoid. But with TCR, there's no option. Take away the BoP, and the Honda and Audi RS 3 LMS would fly away from any other car on the grid, to the point where there would be no point in buying anything else.
Take away the cost cap, and the costs would soar, as the best electronics, gearboxes, engine systems would make their way into the cars as the manufacturers look for those vital tenths of a second to stay ahead of the competition.
How all that will be handled will need to be carefully considered, if indeed the WTCC does find a way of adopting TCR.
The first question is should it do so? How this guarantees the WTCC's survival is unclear. It would still need manufacturer entries to run at least two sets of cars. We already know from the WTCC's failed WTCC-2 experiment that the Volkswagen-Audi Group have no interest in a manufacturer programme with its TCR cars.
Honda most certainly will be happy and able to continue; their new Civic FK8 Type-R TCR is already in development by their chosen technical partners JAS Motorsport, so they go from TC1 – "we're out", to TCR, "we're in and we're ready in a heartbeat" – in fact it's they who have the Citroën-esque head start.
Then would Opel, Hyundai and Peugeot be ready and willing to put their factory mights behind their own products?
Would Volvo very quickly wheel out a TCR version of its V40? They've been secretive about their programmes before – they could well already have one from anywhere from the drawing board, to already doing laps somewhere – Hyundai may have top development drivers Alain Menu and Gabriele Tarquini – but Volvo have Yvan Muller. Just saying.
With TCR, the manufacturers are already involved. The budgets are dirt cheap for a manufacturer programme, and eminently affordable for a privateer team as well.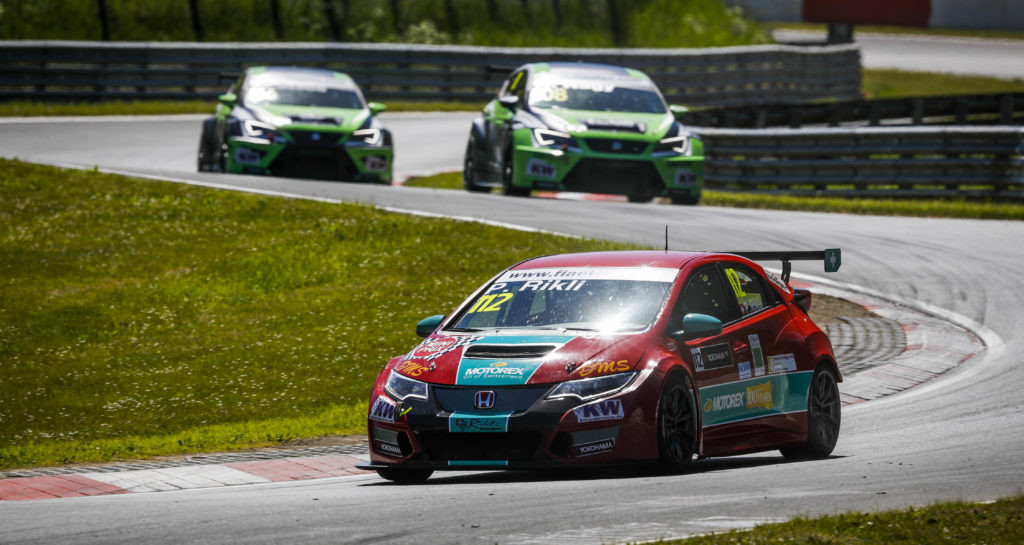 The next problem then is how does it do so? While WTCC promoter Francois Ribeiro and TCR promoter Marcello Lotti don't directly say to the media that they don't get along, it's a very, very well known fact behind the scenes – and Lotti holds the cards here, he owns the IP to TCR.
This is why a future with TCR and WTCC working together will be a very hard task. While there are rumours of talks between Lotti and the FIA in recent weeks, the blank section in the WMSC release shows that there's nothing sorted yet, and it's going to be very interesting to see how these two work out a way forward that somehow keeps the WTCC alive, and also doesn't destroy the fantastic progress that WSC, the TCR promoter, have made in building one of the fastest-growing touring car formulas in the last 20 years.
And should the WTCC be able to adopt TCR regulations, what happens to the TCR International Series is also a question.
While a number of the TCR International Series drivers are nodding with glee at the idea of the WTCC combining with TCR and in some way merging, bringing all the manufacturer $s and 'factory' drives they hope that come with it, the TCR International Series itself would find itself in a difficult position.
Against a TCR-filled WTCC, it would have no USP. The FIA World Championship brand, 13 years of profile building and a strong global TV package would give the 'WTCC TCR' an absolute edge over TCR International – to the point where you'd have to question the viability of TCR International Series continuing? So would the two basically combine and all the teams and drivers from TCR (many of which are ex-WTCC teams anyway) find themselves together in a 30+ car championship?
Or would the TCR International Series find an agreement to continue as the privateer formula, with WTCC restricted to manufacturer entries?
Or maybe…this just won't happen.
Option 4: ?
Or what else? Can the WTCC develop its own formula now? For 2018, it'll be an amazing ask, and almost suicide. With TCR already meeting the needs for manufacturers to have a customer car to sell, a compete-only, slightly cheaper formula than TC1 is all that they could propose. Which is basically going back to TC2.
So those three options are all anyone can see as the way forward for the WTCC – some say that there aren't even three, and that the TCR option is the only option that WTCC has to survive.
There's been some talk of a sabbatical year, but just as ITR's Gerhard Berger slammed the idea when it was put in front of him about the DTM's future, the same kind talk has resounded around the WTCC paddock – take a year off, and the loss of momentum will kill the championship dead. Everyone will move out and find a new place to stay.
A solution will need to be found soon, else the harsh reality is the next announcement from the FIA won't be a 2018 calendar, but that the 13th WTCC season will be the last – and after all the work that's been put into the championship by all the organisers, the sponsors, the teams in the last decade, which has culminated in what's been a brilliant spectacle this year, that would truly be a horrific shame.