2017 STCC season review – Robert Dahlgren at last
2017 was the dawn of a new age for the Scandinavian Touring Car Championship, a re-birth if you will. The introduction of the TCR regulations allowed the STCC to start over, and it may just have succeeded in saving the series.
PWR Racing's Robert Dahlgren took his – and the team's – first championship title after a remarkable display of consistency in which the former Volvo driver's worst finish – excluding his post-race penalty at Mantorp – was a fifth place at Alastaro.
His main title rival all season was Kristoffersson Motorsport's Fredrik Ekblom – himself a Volvo reject, unceremoniously dumped ahead of the new WTCC season. The triple STCC champion was never meant to do the whole season – initially a stand-in for the team's number one driver Johan Kristoffersson at the season-opener at Knutstorp.
Ekblom stayed and was more than a match for Dahlgren. He even looked like stealing the title, if only KMS had decided to implement team orders ahead of Falkenberg when it became clear that Ekblom's participation was increasingly likely.
So how was the title won and lost?
Where Dahlgren won it
Dahlgren said himself after putting one hand on the trophy with victory in two out the three races at the penultimate round in Anderstorp. After three underwhelming weekends in Alastaro, Solvalla and Falkenberg, PWR and Dahlgren finally got into second gear in Karlskoga.
At first, it didn't appear like this was going to be the case. KMS topped both practice sessions and both Q1 and Q2, with Dahlgren grabbing pole for the final race. But it was not his Q3 time that produced a glimmer of hope for the SEAT man. No, it was managing to split the KMS Volkswagen's lock-out in Q1 which at least gave Dahlgren a chance of victory come Sunday.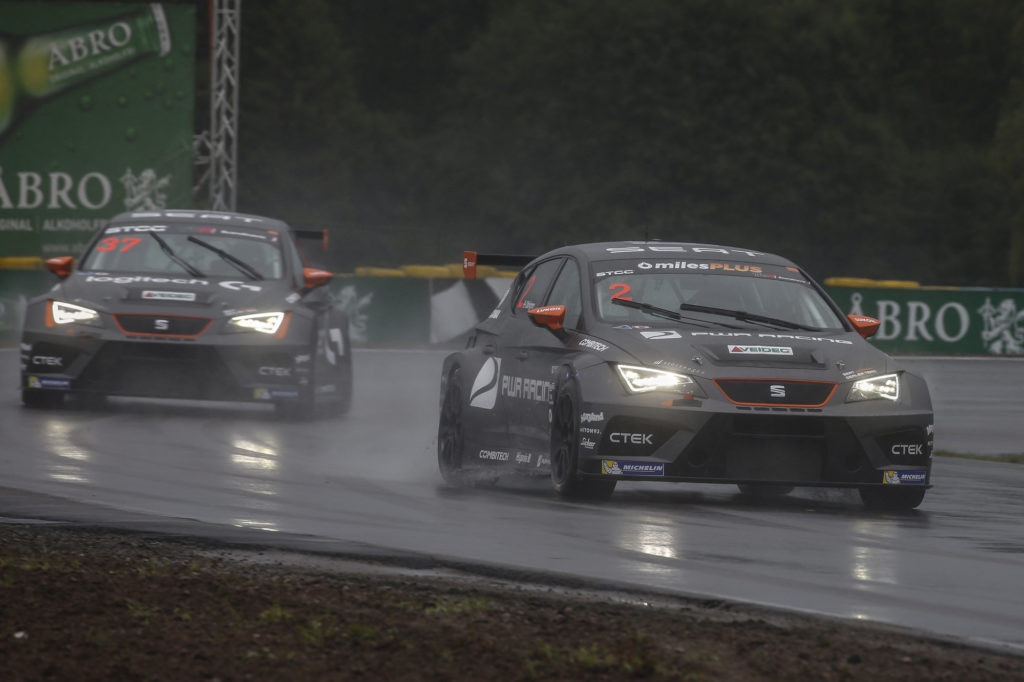 His path to his race one win came much easier than anticipated as pole-sitter Kristoffersson spun off in damp conditions. With his team-mate Daniel Haglöf serving (yet another) drive-through penalty for contact, Dahlgren was left to battle Ekblom mano-o-mano. He eventually beat the VW to the line by little more than half a second.
Is this what ultimately won Dahlgren the championship? Combine that with another race win in the final encounter, plus two more in Anderstorp, it may not have secured the title, but it reversed the tide that had been until then, edging towards Ekblom.
Where Ekblom lost it
Okay, so it is perhaps a little unfair to say that Ekblom alone lost the title. He was certainly helped by situations that were out of his hands, namely Haglöf's inexplicable swipe at the KMS driver at the end of the long back-straight at Anderstorp, which pushed Ekblom into the gravel as the pair disputed third place.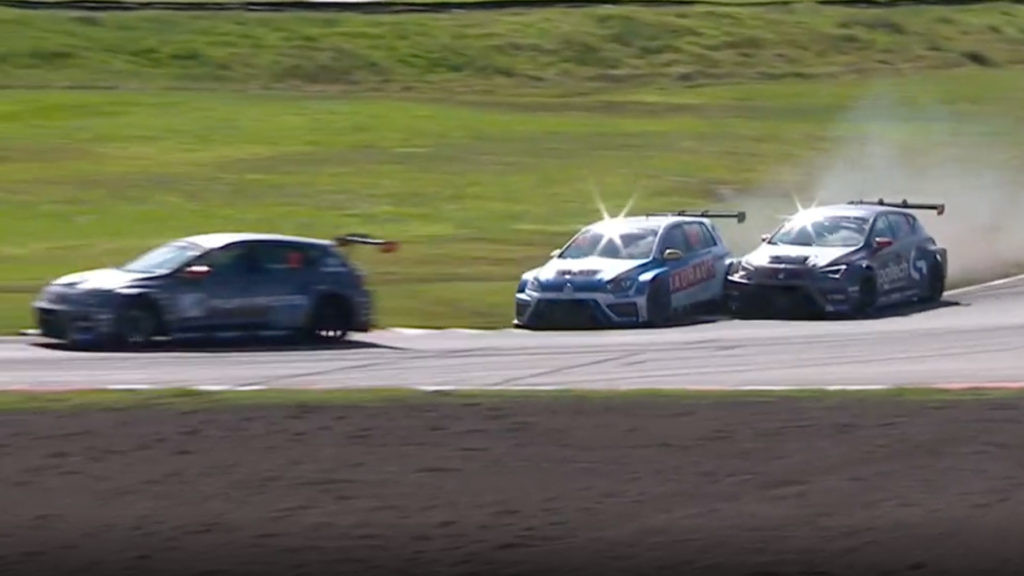 Ekblom will no doubt have kicked himself after the final round of the year, knowing exactly the races where his title bid ultimately unravelled. His jump-start in the opening race at Solvalla – where he instinctively followed that man again, Haglöf, by moving too early – earned him a drive-through penalty and no points in a race which he could easily have won.
The next round at Falkenberg, everything seemed to be set for an Ekblom win in the final race, until a late-race puncture while leading forced him into a sucker punch retirement. Ironically, KMS – Johan at least – had agreed to assist Ekblom in this race, to enable maximum points for the championship push. It was meant to an easy 25 points in the bag.
Two near-certain victories and a probable second place amounts to 68 points lost.
Best performance of the year – Fredrik Ekblom – Mantorp Park
Quite simply, Ekblom was unstoppable in the final meeting of the year at Mantorp. He dominated both tests, took pole for the first two races, which he went on to win and never looked threatened in his VW Golf GTI.
It was the sort of performance that made you wonder why he couldn't string it together in the earlier in the season, particularly at Alastaro where he was decidedly the third best KMS entry.
It summed up Ekblom's year in parts. Out of sorts one weekend, utterly unbeatable the next. When the pressure was well and truly off at Mantorp, Ekblom looked every bit the champion he could have been.
Biggest disappointment – Daniel Haglöf
Quite frankly, to say Haglöf's year was a disappointment is an understatement. The 39-year-old began the season in much the same way as he finished it, with contact. It was a shame to see a driver with Haglöf's pace struggle so much in basic wheel-to-wheel battles. He was stripped of a podium at the opening round in Knutstorp for hitting Blomstedt out of third place.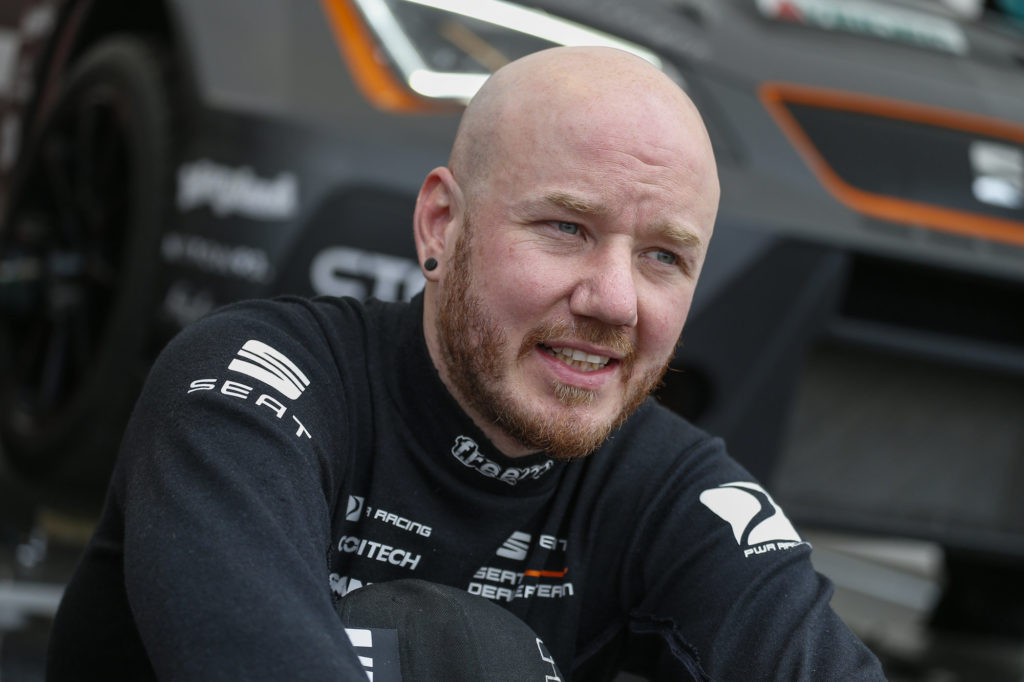 Further penalties came in Solvalla, first for jumping the start from pole position in the first race, and then another for yet more contact – this time against Mattias Andersson's Honda Civic – handed the PWR man his second stop-and-go of the weekend.
There were good moments however, such as his excellent runner-up finish to Dahlgren in race three at Karlskoga and his lights-to-flag victory in the opening Anderstorp race. It was a sign of how much he could have done with a clean season.
Anderstorp was also the scene of one of the more controversial incidents of the year and it ultimately tarnished Haglöf's reputation. His swipe on Ekblom at the end of the long back-straight was ill-judged and not how Dahlgren would have wanted to put one hand on the title due to Ekblom's non-score.
Definitely room for improvement in 2018 and with greater knowledge of the TCR SEAT, he will need to.
Best Rookie – Joonas Lappalainen
The revelation of the 2017 season, the 21-year-old Finnish driver had a splendid season. The fact that Lappalainen was consistently at the top of the best-of-the-rest runners and occasionally challenged the KMS/PWR domination in the one-car Kart in Club Academy Audi was incredibly impressive.
But that was only half the story. While others struggled season-long with the cumbersome RS3 LMS, Lappalainen somehow managed to get the speed out when it really shouldn't have. He missed two rounds but after bursting onto the scene with a fine fifth at Alastaro, he eventually claimed his maiden STCC podium at Anderstorp.
His season wasn't without its faults though. His social media tirade against STCC officials after receiving a penalty for a clumsy overtaking attempt on Blomstedt at Solvalla was not his finest move, and his post-race altercation with Brink after he was accused of driving into his fellow Audi driver after the flag at Gelleråsen also tainted a fantastic year. But let's not beat about the bush: 2016 Audi TT Cup champion Lappalainen struck a chord with the series and must fancy his chances of a maiden win should he decide to return next year.