Goodbye to the WTCC, TCR and ETCC…and welcome to the WTCR
So there we have it, the WTCC is dead. It's 13th season was its last. Unlucky for some. And just under a week ago, at the Losail circuit in Qatar, the Super 2000 era which was launched back in 2002 with the FIA European Touring Car Championship, has now been confirmed to be formally at an end, with Sweden's Thed Björk winning the last FIA World Touring Car Championship drivers' title.
What we have now in prospect is a fantastic two-year series in WTCR, or the FIA World Touring Car Cup, as WTCC's promoter Eurosport Events leases Marcello Lotti's hugely successful TCR formula until 2020.
A brief release today from the FIA World Motor Sport Council detailed some of the key changes, with many more known to be coming for next season.
First, the TCR regulations are locked in of course. There's no changes to the world's most successful touring car formula of the last decade – with nearly 500 examples already produced and racing around the world in just three years.
There are no manufacturer entries permitted – which is why the WTCC no longer carries FIA World Championship status. Having no manufacturer programmes has been a key principle of the TCR International Series, which also helped ensure it didn't directly compete with the WTCC in its three years – though manufacturers have always provided technical support in the form of 'customer racing' programmes to the teams in the championship.
SEAT Sport, Volkswagen and Audi engineers have always been heavily prevalent at TCR International Series race meetings, with JAS Motorsport engineers also on hand to support those running the privately developed Honda Civic. It's this particular programme which may now find itself with much more support from the Honda factory, now their WTCC programme has effectively come to an end.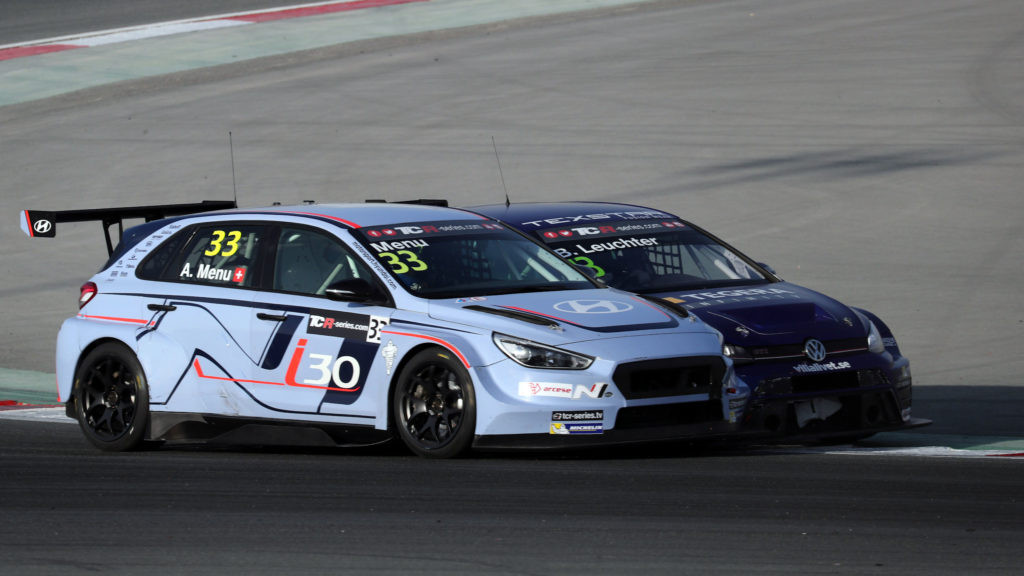 Hyundai Motorsport Customer Racing have all but run their own two-car team at the last two rounds of the TCR International Series, with the i30 N TCR car which was showcased by Gabriele Tarquini and Alain Menu now at the top of many teams shopping lists for 2018.
The smaller, non-factory-backed TCR development programmes will likely suffer, especially with manufacturers showing more interest in TCR. The Kia programme run by Manfred Stohl's STARD operation has been heavily sideswiped by Hyundai's programme, and will likely find itself only an option in the smaller, national TCR series. The Ford Focus ST programme has all but been aborted by the Hong Kong-based FRD Team, with the 2.0-litre Ecoboost engine unable to meet the upgraded performance requirements that TCR introduced for its second season.
There are a few other manufacturer-backed customer cars that will likely gain some leftfield interest, with Peugeot and Opel, both part of the PSA Peugeot Citroën Group, having strong packages with the 308 TCR and Astra TCRs.
While always punching above its weight has been the Italian privateer Romeo Ferraris operation with its Alfa Romeo Giulietta TCR, despite its lower capacity 1.75-litre engine.
With all these cars available, a massive variety on the grid is possible for the WTCR's inaugural season in 2018, though in reality, we should expect to see Honda, Hyundai, SEAT, Volkswagen and Audi make up the bulk of the field.
A 26-car limit is also a sensible call. Without manufacturer teams and programmes, the driver level won't be quite a strong as that of the WTCC, but it'll certainly have a strong mix of professional drivers and capable privateers, but the 40+ cars that have been seen in the most successful TCR series in terms of grid size, TCR Germany, has made for some problematic race weekends – with red flags and very limited green-flag running often the case due to numerous accidents.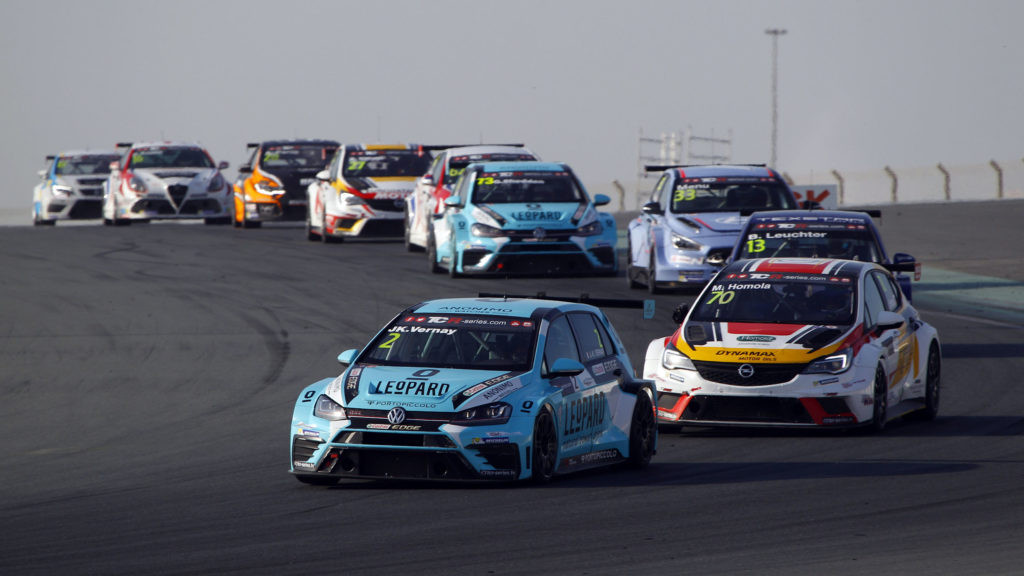 Two additional wild card entries per weekend will allow privateer teams to run cars in each race meeting at the discretion of the promoter – which harks back to the old spirit of the Super 2000 TC2 era, when local championships would often field drivers for their home races – such as in Sweden or the UK, when STCC and BTCC teams were able to enter cars that they were racing in their home championships when they were running in matching regulations.
The announcement also confirmed that the FIA and TCR between them would manage the Balance of Performance (BoP). This is also a popular call with many teams and engineers. The BoP has certainly been controversial in TCR, especially this season, and many have said that with the FIA having some input into the calculation, things should be a lot more equal.
The new arrangement will see Marcello Lotti's WSC Ltd. work to promote the numerous TCR regional and national series throughout the world, with a Korean series announced just last week. The new-for-2018 TCR Europe Trophy will be promoted directly by WSC and effectively replaces the FIA European Touring Car Cup, which has been confirmed as now defunct by the WMSC, and WSC also promotes the TCR Middle East series, which kicks in just a month in Dubai.
Back to the FIA World Touring Car Cup, although the TC1 era was short (four years) and didn't quite see the WTCC go where it could have gone, TCR for WTCC is perhaps not just a saviour, but the perfect formula for a global touring car series, which already has the best part of a dozen car manufacturers already involved in some capacity.
At the moment, it's a two-year experiment, and also with Lotti and Eurosport back working together, it's a bit of "let's try again" situation after an awkward divorce, so it'll be very interesting to see how things pan out for the new WTCR.