2019 line-up will have a dramatic shake up with Yvan Muller set to split with Hyundai
The 2019 World Touring Car Cup season promises to be one step beyond the already hyper-competitive field of 2018, with a number of driver moves and returning stars set to bolster the field next year.
Changes at the front of the field are expected, with shake-ups at YMR, BRC Racing Team and Münnich Motorsport, and although no official announcements are forthcoming as deals are finalised, there will again be a number of placed works drivers throughout the field – with no manufacturer programmes in the WTCR.
A few drivers are already known, with Thed Björk having been unsurprisingly confirmed as part of Cyan Racing's formal return to the championship, with the team running the TCR programme for the Chinese Lynk & Co brand of Volvo owner Geely Group.
Audi Sport drivers Frédéric Vervisch and Gordon Shedden are both on two-year deals, with Jean-Karl Vernay also likely to stay with the German brand after a successful first season on the world stage.
Volkswagen Motorsport's driver placement is Rob Huff, who is also on a two-year deal and will race with the German manufacturer next year. Sébastien Loeb Racing is likely to continue fielding the Golf GTI TCRs, with Mehdi Bennani continuing as Huff's team-mate.
The biggest shake-ups surround Lynk & Co's entry to the championship, with the Chinese manufacturer understood to have signed both Yvan Muller and rising star (and Muller's nephew) Yann Ehrlacher to its team next year, with YMR effectively becoming a part of the programme.
The team is technically already an extension of Cyan Racing, with most of its personnel from the former WTCC squad, and the team has carried only one sponsor on the car all year, 100-0-0-0, which is the printing (CMYK) value for 'cyan'.
"I've worked with Cyan Racing in two years in co-operation, and we're talking about the future," admitted Muller, not confirming the move. "The relationship with Cyan has been quite successful, and I have a very good relationship with (Cyan Racing CEO) Christian Dahl, who is a guy I respect from where he came from and where he is now. We will see what will be the future."
Lynk & Co are coming in strong, with the initial plan understood to be to run four cars and to involve former driver Nicky Catsburg. TouringCarTimes understands however that there is now a seat going spare, as Catsburg has been snapped up by the Hyundai Motorsport-supported BRC Racing Team to join part of an all-star four-car effort next year.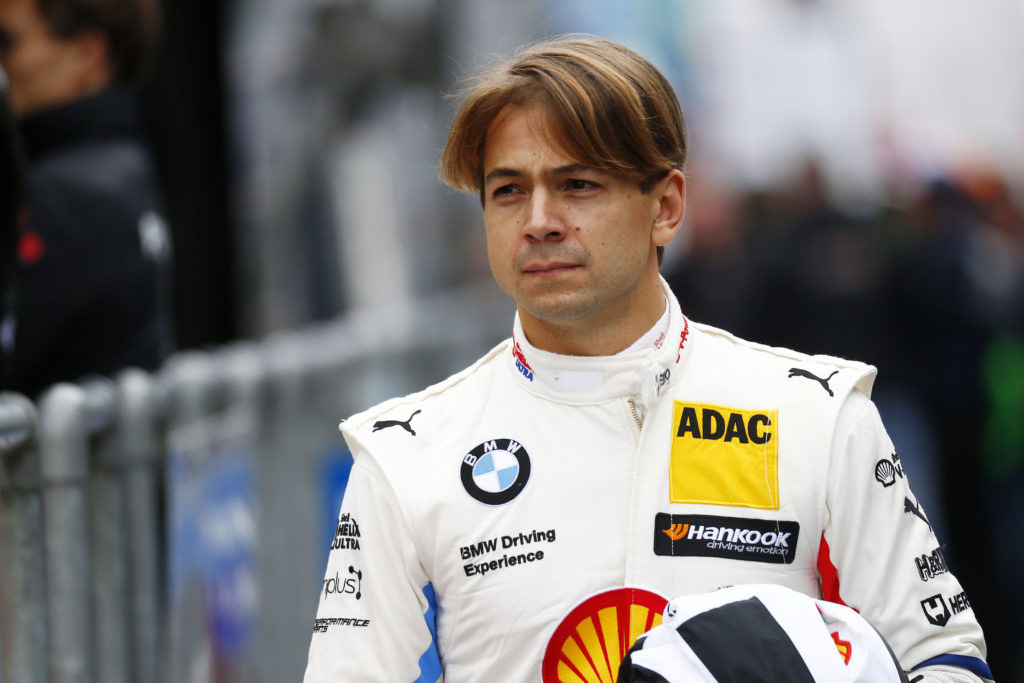 Gabriele Tarquini, who is currently on target to win a second world title and will be 57 before the 2019 season begins, is set to stay with the team and it is understood that Norbert Michelisz will also return. The team's fourth car is set to be driven by another familiar name from the old WTCC paddock in the shape of Augusto Farfus, who is believed to be returning after an eight-year absence – having left the WTCC when BMW departed to join its DTM and GT programmes.
That leaves Honda's programme as the next big question, with Tiago Monteiro entering the second year of a two-year deal, despite only being able to take part in one race in his first season as he recovered from his testing crash last year. It's likely that Esteban Guerrieri, the only Honda driver still in contention for the championship, will be retained as well.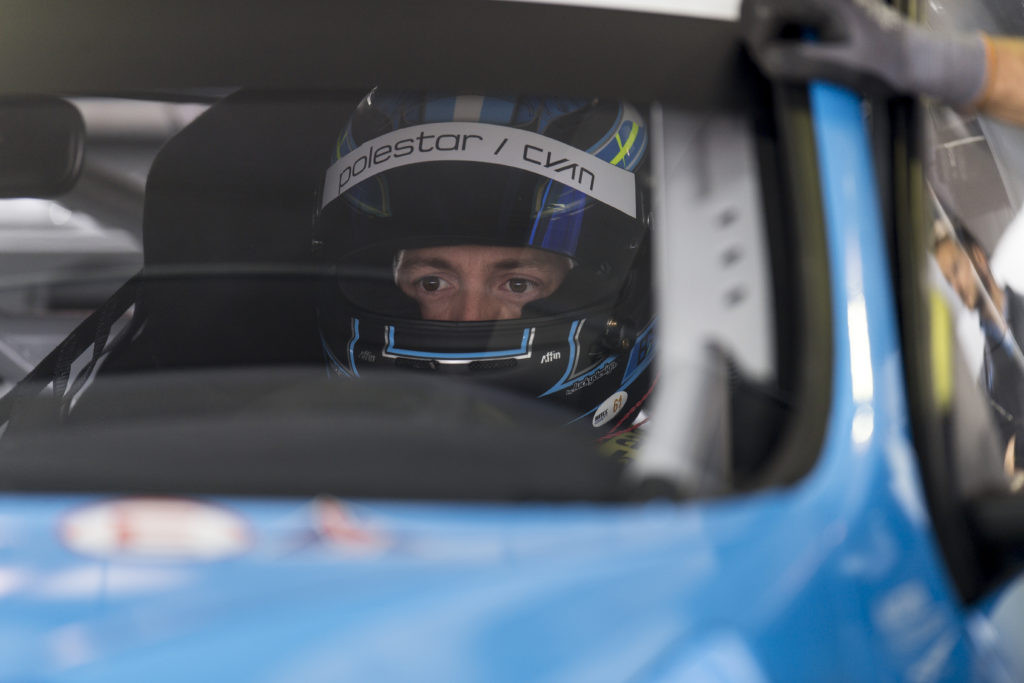 Also in the paddock at the weekend was former Polestar driver Néstor Girolami, with the Argentinian confirming he was looking to return to the championship next year after a year back racing in Argentina, and also in the Brazilian stock car series.
Question marks sit with the smaller manufacturer programmes. Romeo Ferraris is a privateer operation with no Alfa Romeo support, though whether its results at the weekend will attract a more formal interest from the Italian marque remains to be seen. It's certainly done wonders for Kevin Ceccon's touring car credibility, with the former single-seater racer having been strong from the outset and having seen off two of touring car's greatest stars in Gianni Morbidelli and Fabrizio Giovanardi.
Peugeot Sport has minimal involvement in the championship, with just the placement of Aurélien Comte at DG Sport Compétition, but with the French marque having pulled the plug on its World Rallycross Championship programme, hopes are high that Peugeot may sense the opportunity to put more funding into its TCR programme, further developing the 308TCR and placing more factory drivers in the championship.
Already linked with a return to the championship is Colin Turkington, with the three-time British champion believed to have multiple offers, while it's now understood that Andy Priaulx's rumoured return is now in question.
It's also believed the number of slots on the grid is likely to be opened up due to the high demand. After initially being set at 26 for this year, the limit is now likely to be around 30 cars.
There's no question that the 2019 WTCR season is going to be a significant step up from this year, perhaps almost a championship of champions, with a field likely to be at least two-thirds of professional drivers; something that's almost unprecedented in a non-manufacturer-based championship.