A new era begins as TCR Australia comes to life
A new era in Australian Touring Car Racing commences this weekend in Sydney, New South Wales, with the opening round of the TCR Australia series to be staged at Sydney Motorsport Park.
After officially launching at the venue last August, the start of the series comes after a frantic month of driver and team announcements that will see a strong 17-car field representing eight brands hit the track this weekend.
Following the well-publicised 'war' between Australian V8 Touring Car / Supercars racing and Super Touring in the 1990s, since launching TCR has firmly positioned themselves as an alternative rather than a rival throughout much of their build-up.
Owned and promoted by the Australian Racing Group and driven publicly by Matt Baird – an ex-Supercars executive – the series has gradually assembled a strong grid that includes a broad mix of talent both behind the wheel and in the workshops.
As well as well-known talent like former Bathurst winner Jason Bright, Tony D'Alberto, James Moffat and current Supercars full-timer Andre Heimgartner, the series has also attracted three female drivers to its ranks; the most of any national category in Australia this year.
While some feared the series would either lack cars, or be filled with a large contingent of amateur owner-drivers, the field strongly leans towards 'Pro' rather than 'Pro-am' and is already one of the best attributes of the series before it has even turned a wheel.
Notably, every race will be shown live on free-to-air TV in Australia while also being streamed via the series website.
A seven-round calendar sees the category essentially become a headline act of the Shannons Nationals, the second-tier of national level racing in Australia behind the Supercars programme.
With further growth expected by series organisers, the roster of teams and, in particular, drivers assembled for the opening round this weekend leaves little doubt that the product will launch in style.
Here's TouringCarTimes' full preview of the series.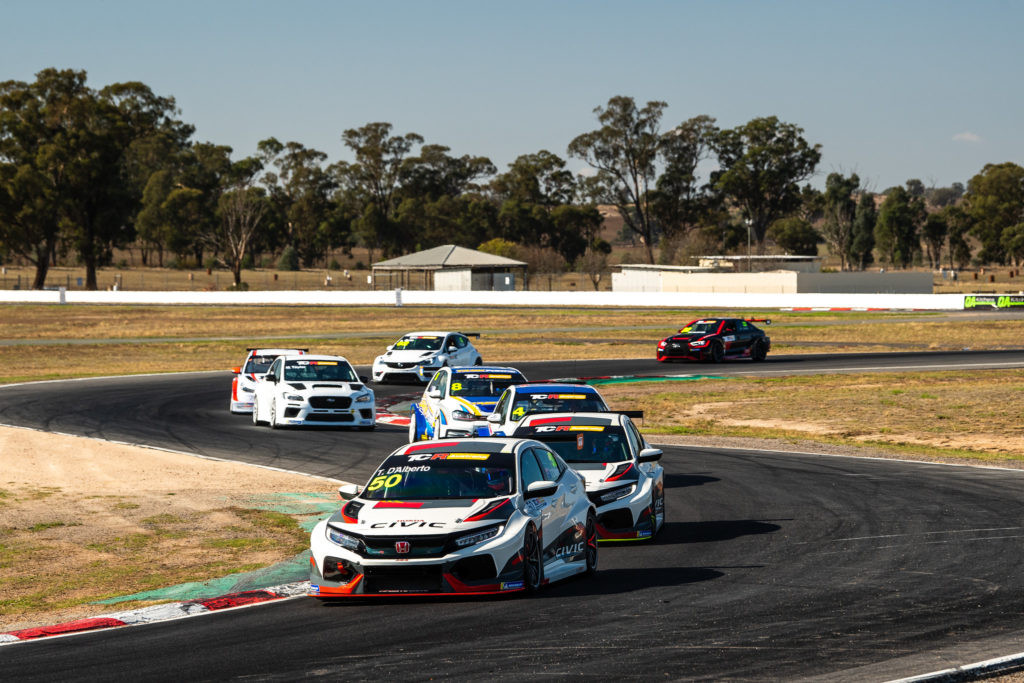 The calendar
The series has locked in a seven-round calendar for the inaugural season, taking in four states and six circuits between May and November.
Kicking off at Sydney Motorsport Park this weekend (May 17-19), a quick turnaround will see the championship head to the iconic Phillip Island Grand Prix circuit in Victoria on June 7-9. The Bend Motorsport Park will host round three on July 12-14, while the short and sharp Queensland Raceway circuit hosts round four on August 2-4.
Winton Raceway in country Victoria will be the scene of the fifth round (August 31-September 1).
Round six is likely to be one of the series' biggest; TCR taking over the traditional September date of the Sandown 500 endurance race, which now moves to November. After the September 20-22 event in Melbourne, the championship concludes with a second visit to The Bend Motorsport Park near Adelaide on November 15-17.
TCR Australia will be a headline act of the annual Shannons Nationals race programme, which includes the Porsche GT3 Cup Challenge, Formula 4, Australian GT, Australian Production Cars and a host of other national-level categories.
The formats
Sprint racing will be the name of the game in TCR Australia, with each weekend to feature three, 30-minute races.
Following two practice sessions on Friday, a 30-minute qualifying session on Saturday morning will set the grid for race one. The grids for each race will be progressive: Where drivers qualify is where they start race one, where they finish race one is where they start race two and so on.
Unique to Australian motorsport, the pair of Sunday races will be essentially run back-to-back, with a 30-minute window between heats where cars will be held in parc ferme' conditions. Teams will be allowed to repair damage if any is sustained in race two. It's likely to produce entertaining racing, however the short window between races two and three may see some take the conservative option before launching into the finale'.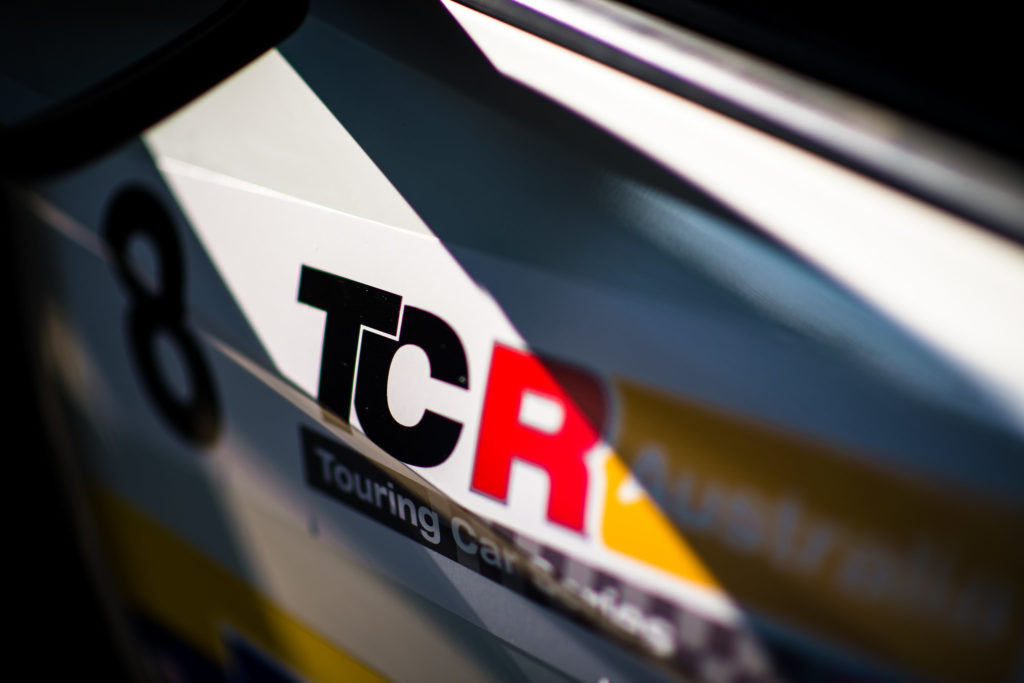 Behind the scenes
TCR Australia has appointed the vastly experienced Alex Davison as the series' Driver Standards Advisor, who will work with race officials monitoring on-track driving conduct and the investigation of incidents throughout the series.
Michelin will supply the control rubber for the series while TCR Australia will use the globally accepted Balance of Performance (BoP) in place in other parts of the world.
The series has a substantial $250,000 prize pool up for grabs, with $100,000 going to the series champion. TCR Australia is also working on plans to fund the best junior driver towards a drive in an international TCR series, the location of which is yet to be confirmed.
The coverage
In Australia, every TCR Australia race will be shown live on free-to-air network SBS TV, with one hour on Saturday and two on the Sunday of each event live. Coverage will be headed by experienced callers Greg Rust and Aaron Noonan, while Cameron van den Dungen and Emma Notarfrancesco will cover action from pit lane.
A free live stream of each race, plus Saturday morning's qualifying session, will be available for all audiences via the TCR Australia website.
The teams and drivers
KELLY RACING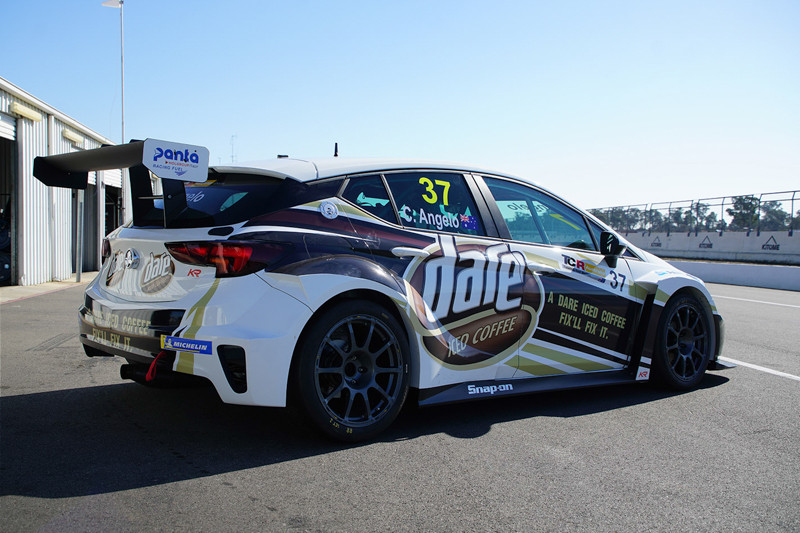 #6 MOLLY TAYLOR – Subaru Impreza WRX STi TCR
#27 CHELSEA ANGELO – Holden Astra TCR
#62 ALEX RULLO – Holden Astra TCR
#777 ANDRE HEIMGARTNER – Subaru Impreza WRX STi TCR
Kelly Racing expand their four-car Supercars team to include four entries in the first TCR Australia season – and bring one of their full-time Supercars drivers with them in what is broadly a very high-profile addition to the category both on and off the track. Andre Heimgartner would have been the biggest signing for the team, given he's the only Supercars full-timer on the TCR Australia grid.
However, Kelly Racing's coup in signing former Australian Rally Champion Molly Taylor and Chelsea Angelo to their squad probably dominated headlines. Molly, a factory-backed Subaru driver in the Australian Rally Championship, will commence a significant transition from dirt to tarmac in her first ever season in circuit racing, while Angelo was a late addition to the squad having been a podium finisher in Porsche GT3 Cup Challenge last year. Taylor will contest the first five rounds of the championship with rally commitments ruling her out of the final two – the team yet to announce a replacement.
Though flying under the radar in this company, Perth teenager Alex Rullo is one of several Super2 series full-timers also tackling TCR Australia this year. In line with the local market, KR will re-badge their Opel Astra's as Holdens, though no official support is coming from the manufacturer.
GARRY ROGERS MOTORSPORT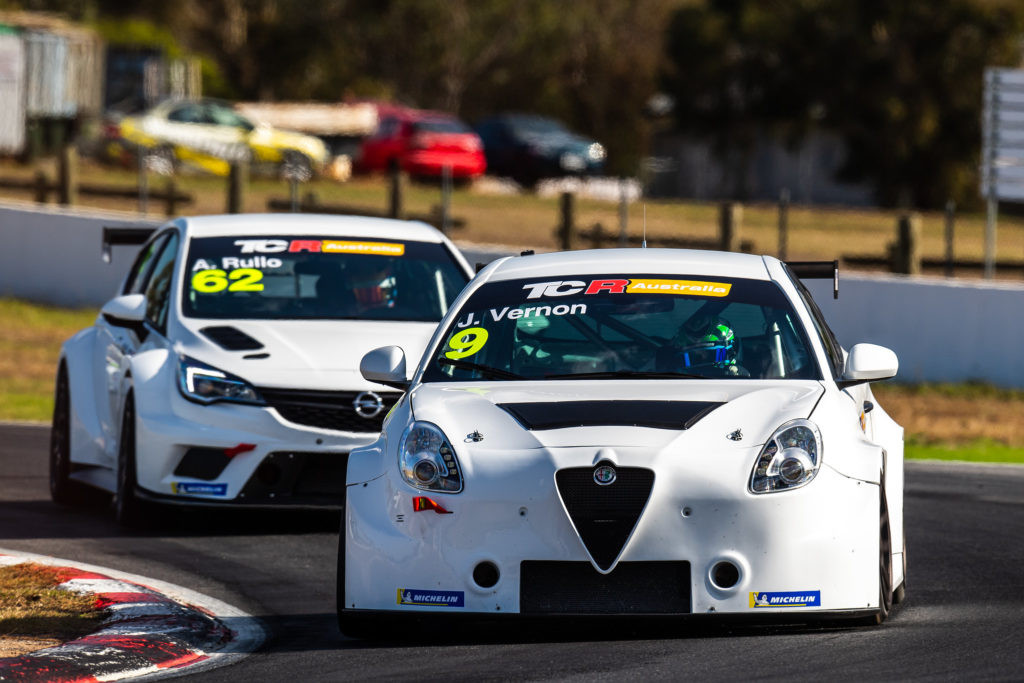 #7 JIMMY VERNON – Alfa Romeo Giulietta Veloce
#33 CHRIS PITHER – Renault Megane RS
#34 JAMES MOFFAT – Renault Megane RS
One of the first teams to commit to TCR Australia, GRM will run a three-car squad featuring one Alfa Romeo and a pair of Renault Megane RS entries – plus supporting the Ash Seward-run car of Dylan O'Keefe. While obviously noted as a Supercars team, GRM aren't a one-trick pony and in fact made their name as a racing outfit in Super Touring competition prior to moving to Supercars.
Jimmy Vernon is a rising young start of the sport in Australia and a winner in one-make Porsche racing last year, while Pither and Moffat are well proven: Kiwi Pither won the Super2 Championship – for Garry Rogers Motorsport – last year before losing his ride this season, while Moffat raced for the team for several seasons in Supercars before shifting to Carrera Cup full-time last year and Tickford Racing for Supercars endurance race duties.
ASHLEY SEWARD MOTORSPORT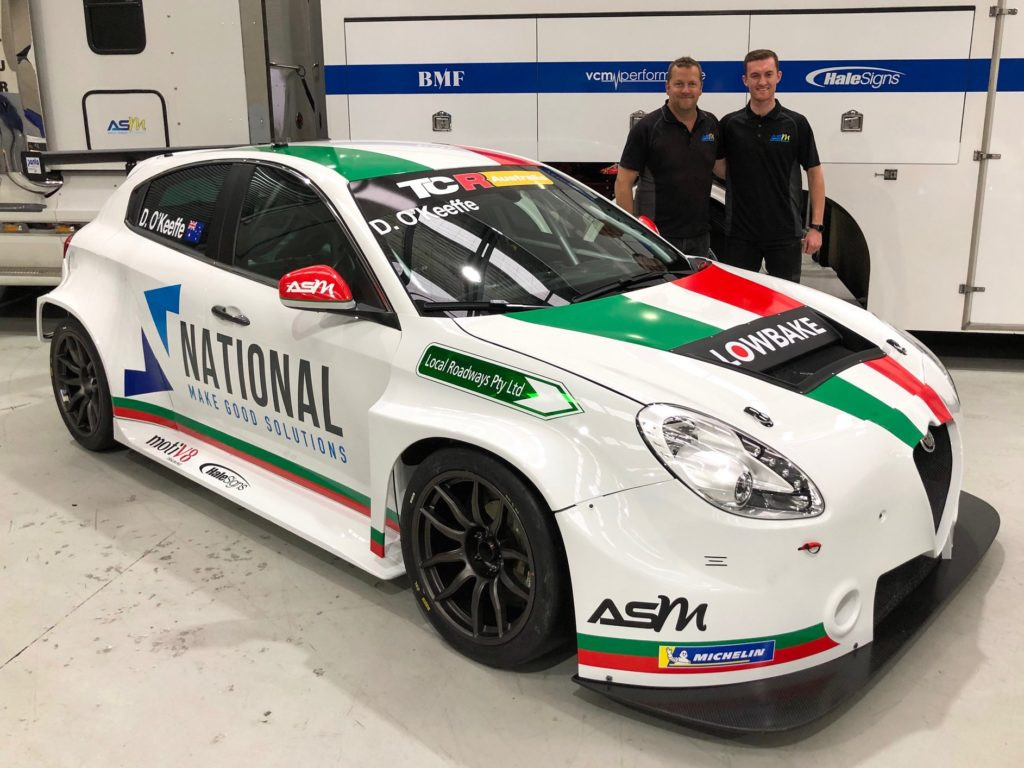 #9 DYLAN O'KEEFFE – Alfa Romeo Giulietta Veloce
Originally confirmed as a Garry Rogers Motorsport car, this entry will instead be run as something of a satellite operation by experienced Porsche Carrera Cup & GT3 Cup Challenge outfit, Ash Seward Motorsport. O'Keefe is a proven race winner in Porsche one-make racing and this year made his debut in the Super2 Supercars series, with GRM.
ALLIANCE AUTOSPORT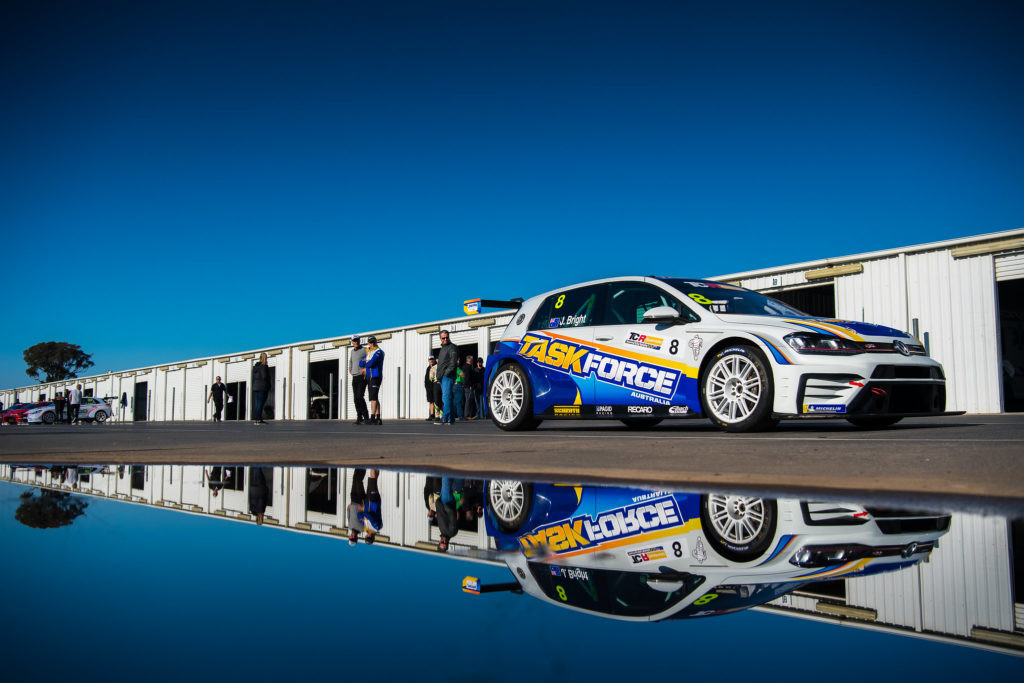 #8 JASON BRIGHT – Volkswagen Golf GTI TCR
#35 ALEXANDRA WHITLEY – Volkswagen Golf GTI TCR
With a career that delivered a Bathurst 1000 victory, 20 race wins and more than 550 race starts, TCR Australia features Jason Bright's return to full-time competition following his Supercars retirement two years ago. Joined by New Zealand based, Aussie racer Alexandra Whitley, Alliance Autosport will actually be run by Matt Stone Racing, who also run cars in Supercars, Super2, Super 3 and Touring Car Masters competition.
HMO CUSTOMER RACING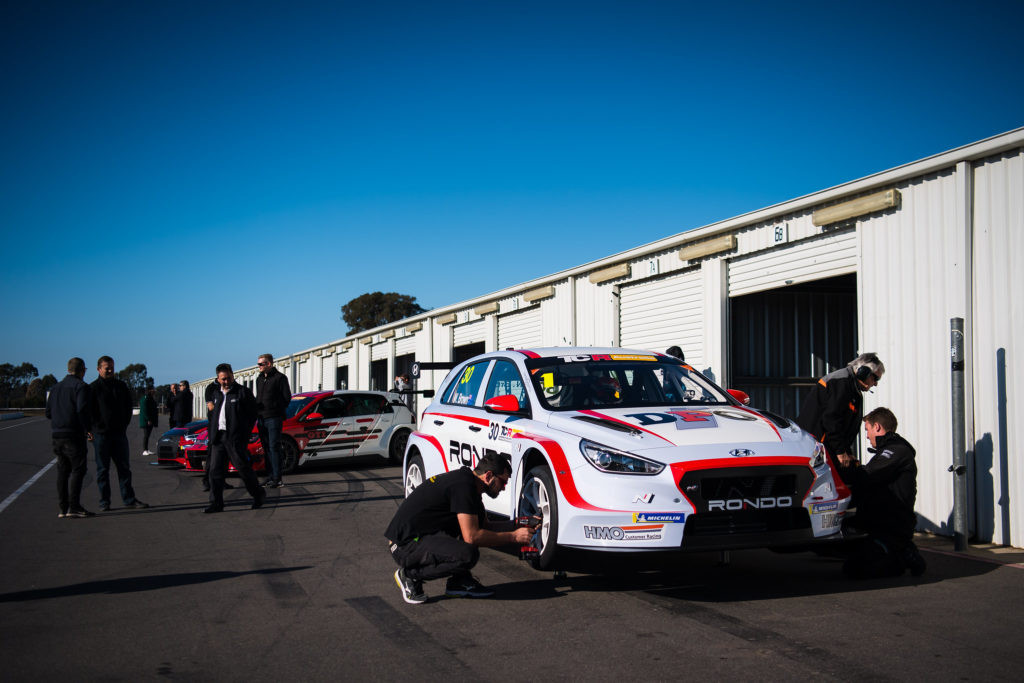 #11 NATHAN MORCOM – Hyundai i30 N TCR
#30 WILL BROWN – Hyundai i30 N
A new outfit formed for TCR Australia, HMO Customer Racing includes plenty of behind-the-scenes experience across a raft of categories, including Supercars, GT and Production Car racing. One day out from the opening round, they also confirmed that they would be the official Hyundai Motorsport Customer Racing agent for TCR in Australia.
Nathan Morcom is a former Australian GT Endurance series champion and Bathurst 6 Hour winner, while Brown is a rising star of the sport – having won the 2016 Australian F4 Championship and recently breaking through for his first ever win in the Super2 series.
WALL RACING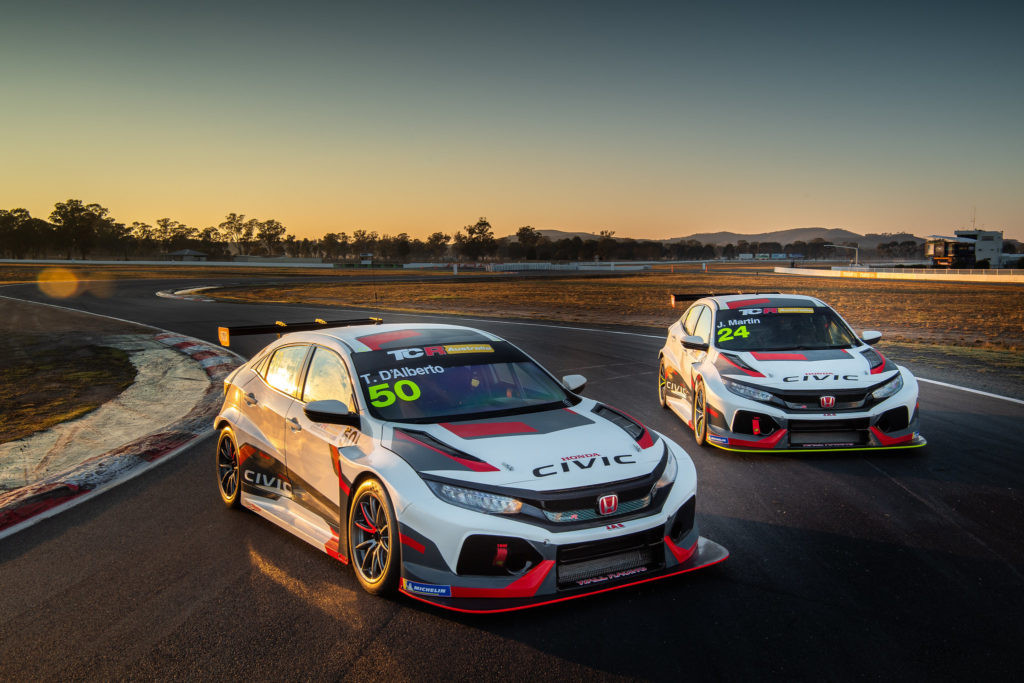 #24 JOHN MARTIN – Honda Civic Type R TCR
#50 TONY D'ALBERTO – Honda Civic Type R TCR
Wall Racing add a TCR Australia programme to their existing commitments in Porsche Carrera Cup and look strong doing it. They're also the first team to attract manufacturer support, with Honda Australia jumping on board to support their pair of Civic Type Rs this year.
John Martin has raced and won in multiple categories around the world, including the World Endurance Championship, Superleague Formula and GT3 competition. D'Alberto is a former Super2 series champion and Supercars full-timer, and currently co-drives with Fabian Coulthard for DJR Team Penske in the Supercars enduros – finishing third at Bathurst two years ago. D'Alberto's entry will sport No. 50 this year, in recognition of Honda's 50th year operating in Australia in 2019.
MELBOURNE PERFORMANCE CENTRE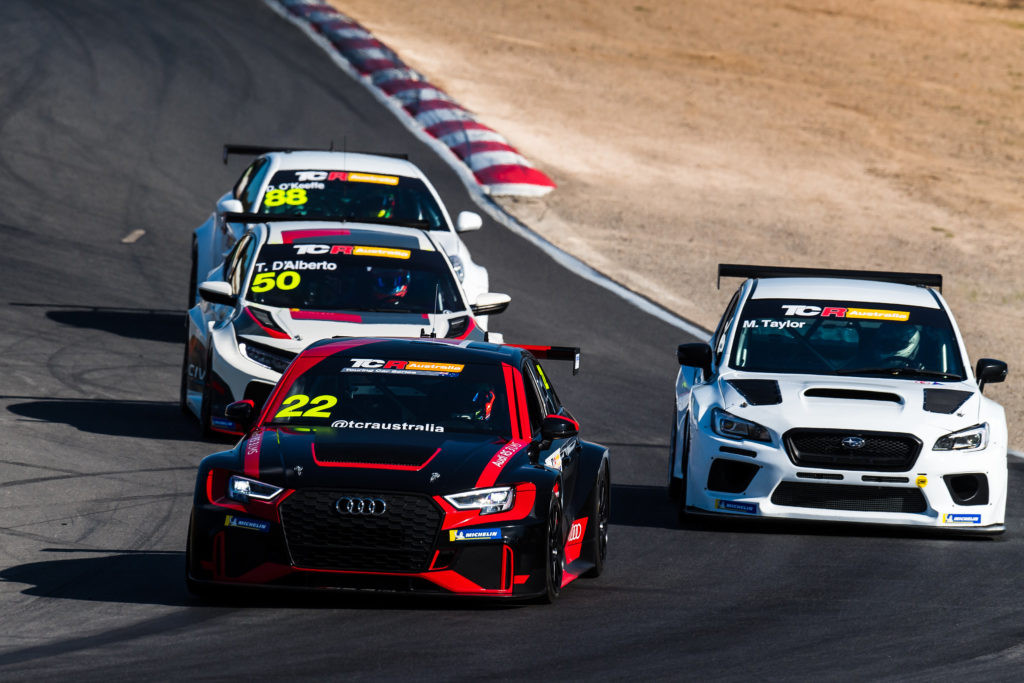 #22 RIK BREUKERS – Audi RS 3 LMS
#2 AARON CAMERON – Volkswagen Golf GTI TCR
MPC are Audi's official Customer Sport team in Australia and have claimed three of the last four Australian GT Championship titles with their Audi R8 LMS entries. Currently the lone representative for the four-rings in TCR Australia, the team has a one-race deal with young Dutchman Rik Breukers to kickstart their campaign in Touring Car racing.
Though he won't know the circuit, Breukers will know the car well which should help MPC launch in to TCR strongly. 19-year-old Australian Karting Champion Aaron Cameron will drive the team's other car, a VW Golf GTI.
GWR AUSTRALIA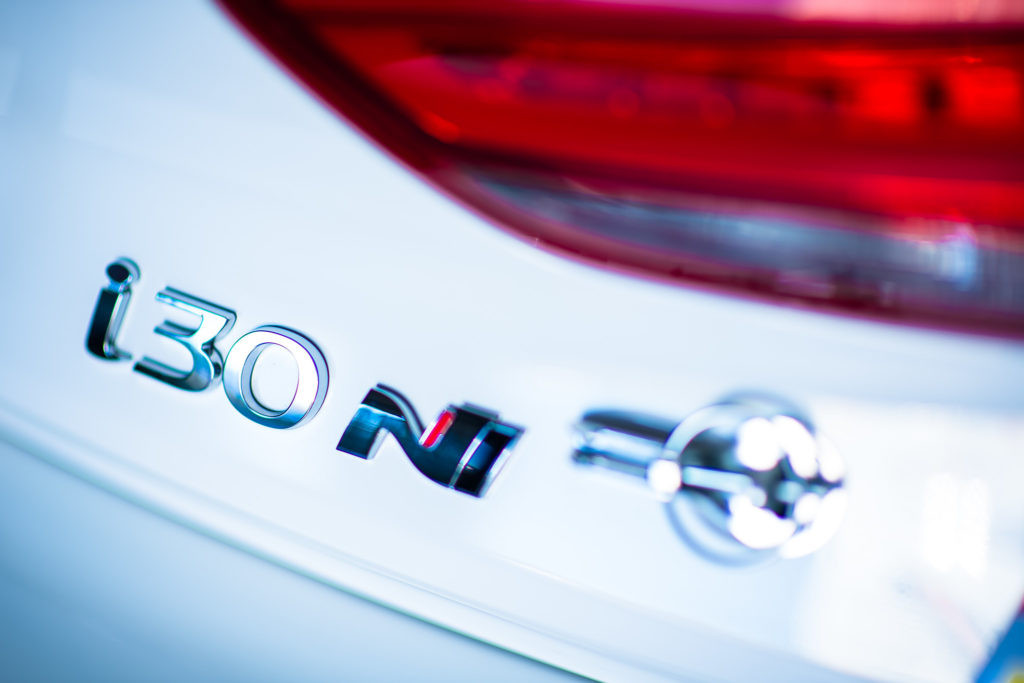 #19 MICHAEL ALMOND – Hyundai i30 N TCR
Another experienced team to throw their cap into the TCR Australia ring, GWR Australia run at the pointy-end of several key series including Porsche's Carrera and GT3 Cup series and Radical Sports Cars.
They've signed fellow Porsche ace Michael Almond to drive their Hyundai I30N for the first round – it's only a one-off deal, but if things go well the multiple Carrera Cup race winner could commit to more.