Which touring cars were fastest – Super Touring, S2000 or TCR?
The past 30 years has seen three different major regulations rule the touring car world.
Super Touring had its heyday during the nineties, S2000 took over until the mid-2010s and 2015 saw the introduction of TCR.
1991-2001 – Super Touring
2002-2017 – S2000
2015 – TCR
But which one is fastest?
Join us as we take a look at the numbers, some of which might surprise you.
Technical
Before we delve into lap times, let's start with the technical bits.
At a quick glance, all three sets of rules look rather similar. Mid-size cars with two-litre(ish) engines producing around 300hp, and weighing in at around 1000kg.
But looking closer, there are several key differences, especially in terms of the levels of technical freedom, which have become more limited as time has progressed.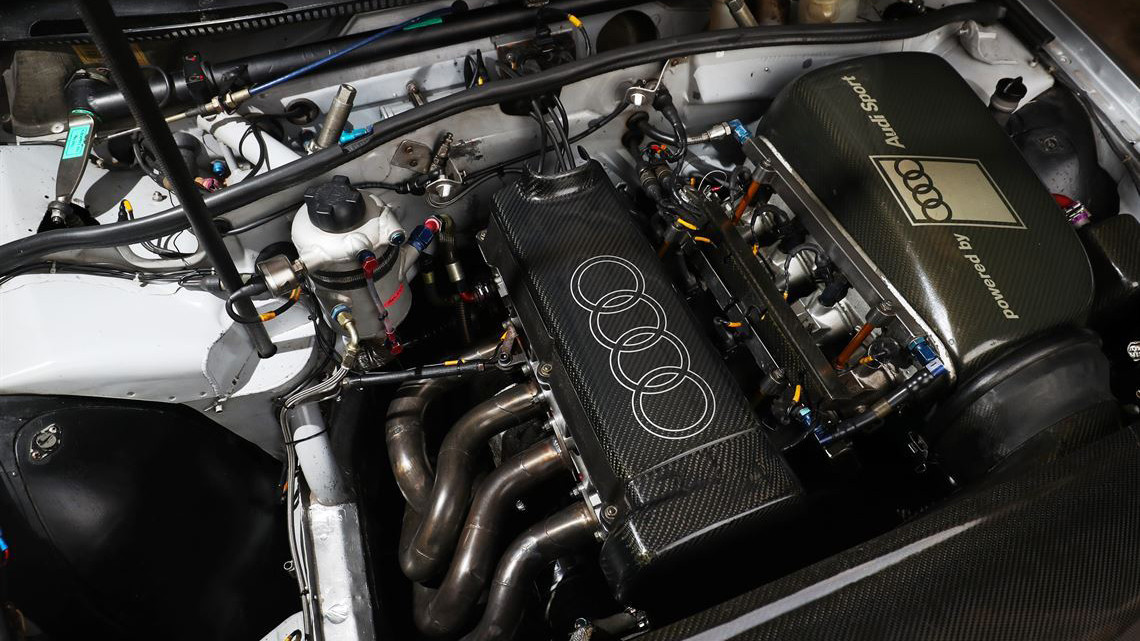 Engines
Super Touring allowed two-litre naturally aspirated four, five and six cylinder engines. The most powerful ones produced around 330hp at the end of the era, which were impressive numbers at the time, especially without the assistance of turbo charging.
S2000 also allowed for two-litre four, five and six cylinder engines, but with less development freedom to hinder the crazy costs that was a big part of the demise of Super Touring. The power output of the N/A S2000 engines was somewhere just over 300hp.
To make it more complex, turbo diesel engines were introduced in 2007 and 1,6-litre turbo charged petrol engines in 2011 for S2000, bumping power to 330hp.
2014 also saw the introduction of the last iteration of S2000, the rather extreme TC1, but we'll leave those cars out of this comparison as TC1 was exclusively used in the WTCC from 2014 to 2017.
Moving on to TCR, that only allows four-cylinder turbo charged engines of two litres, producing 350hp, which is much closer to its road going equivalents compared to S2000 and especially Super Touring.
Power
350hp – TCR
330hp – Super Touring
300hp/330hp – S2000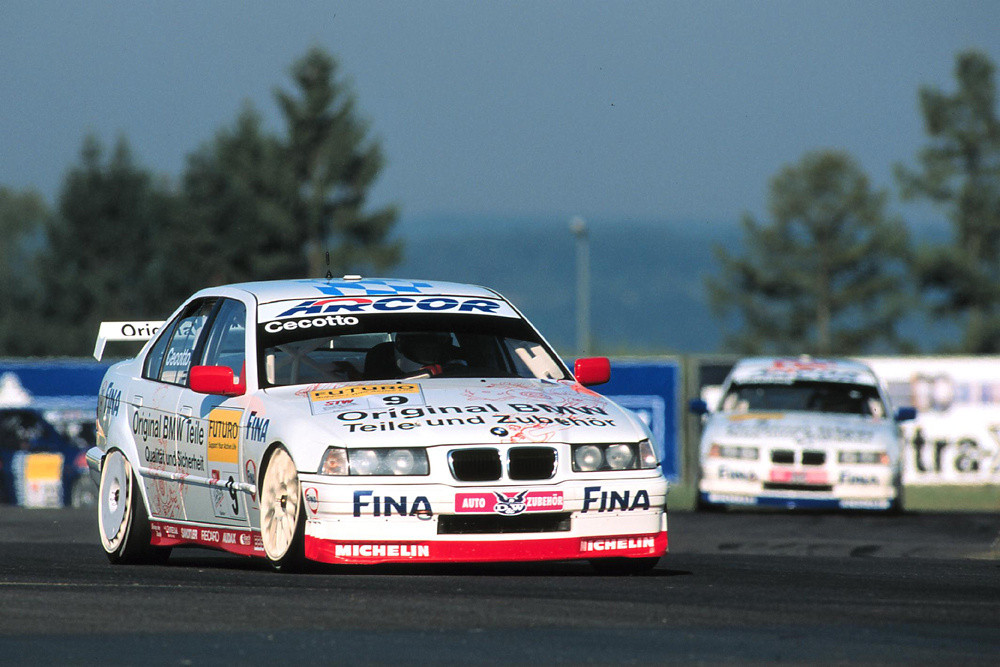 Drivetrain
Super Touring allowed three different types of drivetrains with front, rear and four-wheel drive, although the latter was banned at the end of 1997 (with some exceptions such as the STCC) following the Audi Quattro dominance.
S2000, which was an evolvement from Super Production, allow for front-wheel drive and rear-wheel drive. BMW was the only officially involved manufacturer utilising rear-wheel drive while a number of independent projects – such as the Mercedes C200 for the STCC – also were RWD.
TCR is once again limited compared to its predecessors, with FWD only allowed in order to keep costs down and parity up.
The majority of cars in all three regulations have used sequential six-speed gearboxes, with some exceptions such as the five-speed H-pattern gearbox that featured in the S2000 BMWs and DSG gearboxes of some early TCR cars.
FWD/RWD/AWD – Super Touring
FWD/RWD – S2000
FWD – TCR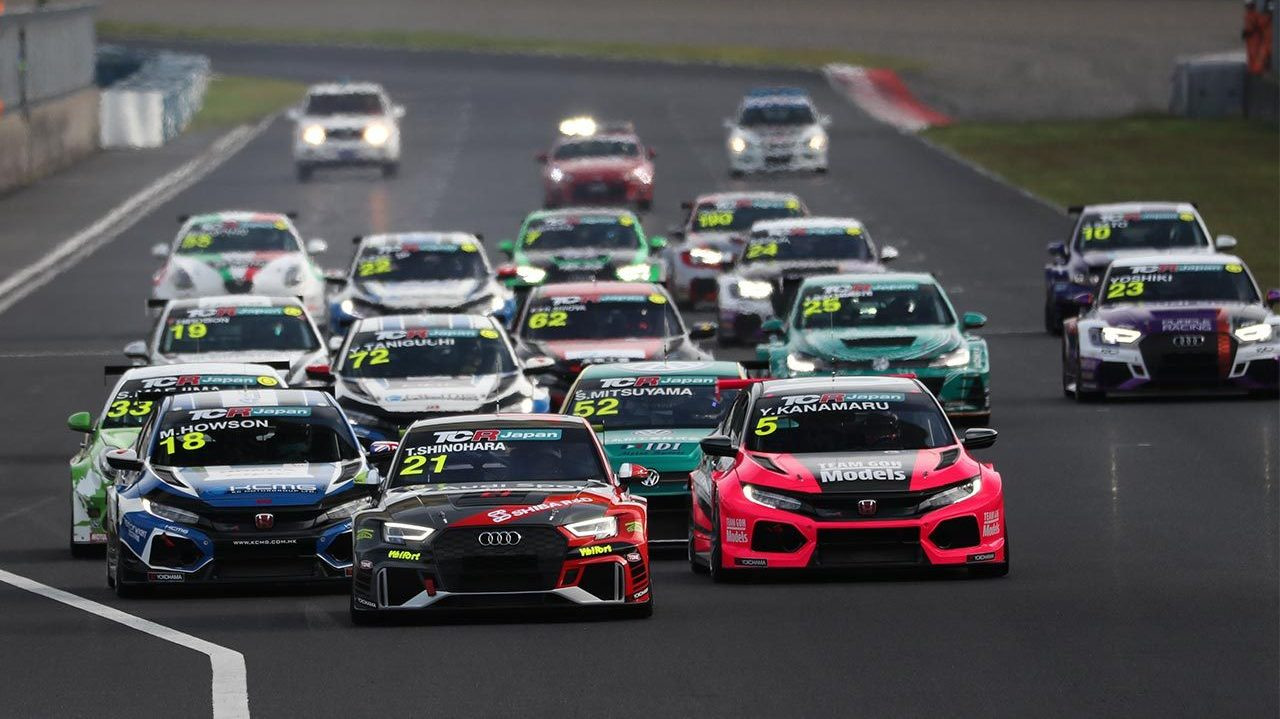 Weights
Weight is always a complex part of touring car racing as there is a vast range of penalty weight systems and balance of performance, as well as exceptions for national homologations.
That is why we only list the base regulation minimum weights in the figures below.
The Super Touring cars were lightest of the three, with FWD cars at 975kg, RWD cars at 1000kg and AWD cars at 1040kg.
S2000 increased the minimum weight by 165kg (FWD) in order to, again, save costs – with FWD cars at 1140kg and RWD cars at 1170kg.
The TCR cars are heaviest by far, weighing in at 1265kg, again as a move to avoid escalating costs when chasing kilos with exotic light-weight materials.
975/1000/1040kg – Super Touring
1140/1170kg – S2000
1265kg – TCR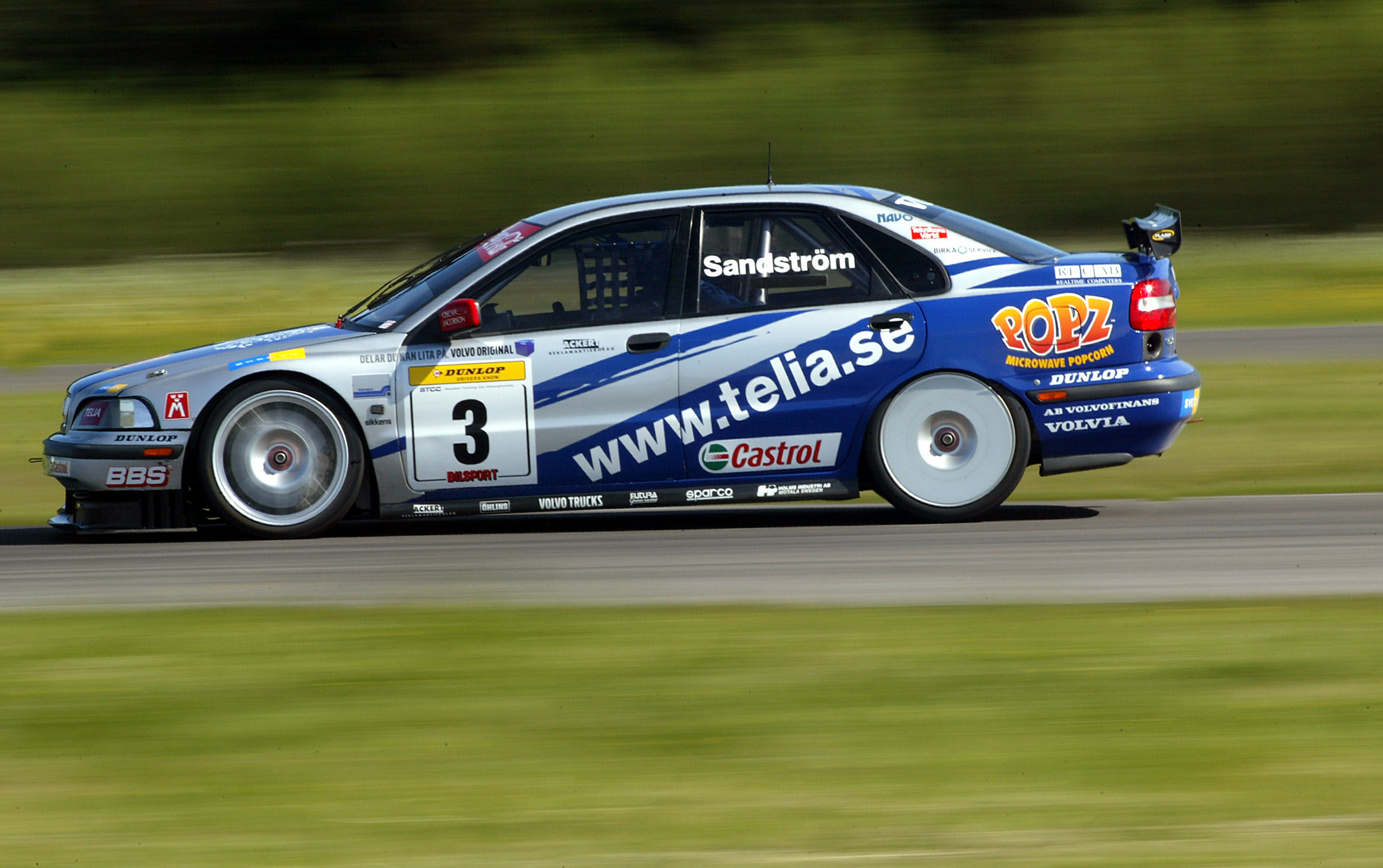 Wheels
The Super Touring cars had 9″ tyres and 19″ rims while S2000 moved down two inches on the rims to 9″/17″. TCR has the widest tyres with 10″ on 18″ rims.
But the key difference is in the tyres.
While the majority of S2000 and TCR championships have used a control tyre from manufacturers such as Michelin or Yokohama, there was a full-scale tyre war during the Super Touring era.
Michelin was the predominantly used tyre manufacturer during Super Touring but there was plenty of other alternatives often used by different teams in the same championship from Dunlop, Yokohama and others.
Super Touring also allowed for different tyre compounds while S2000 and TCR only had two options: dry tyres or wet tyres
This was again a key change to keep costs down and prevent the crazy amount of tyre test days during the Super Touring era, when teams often had as many different tyre compounds on the cars as it had wheels.
9″/19″ – Super Touring
9″/17″ – S2000
10″/18″ – TCR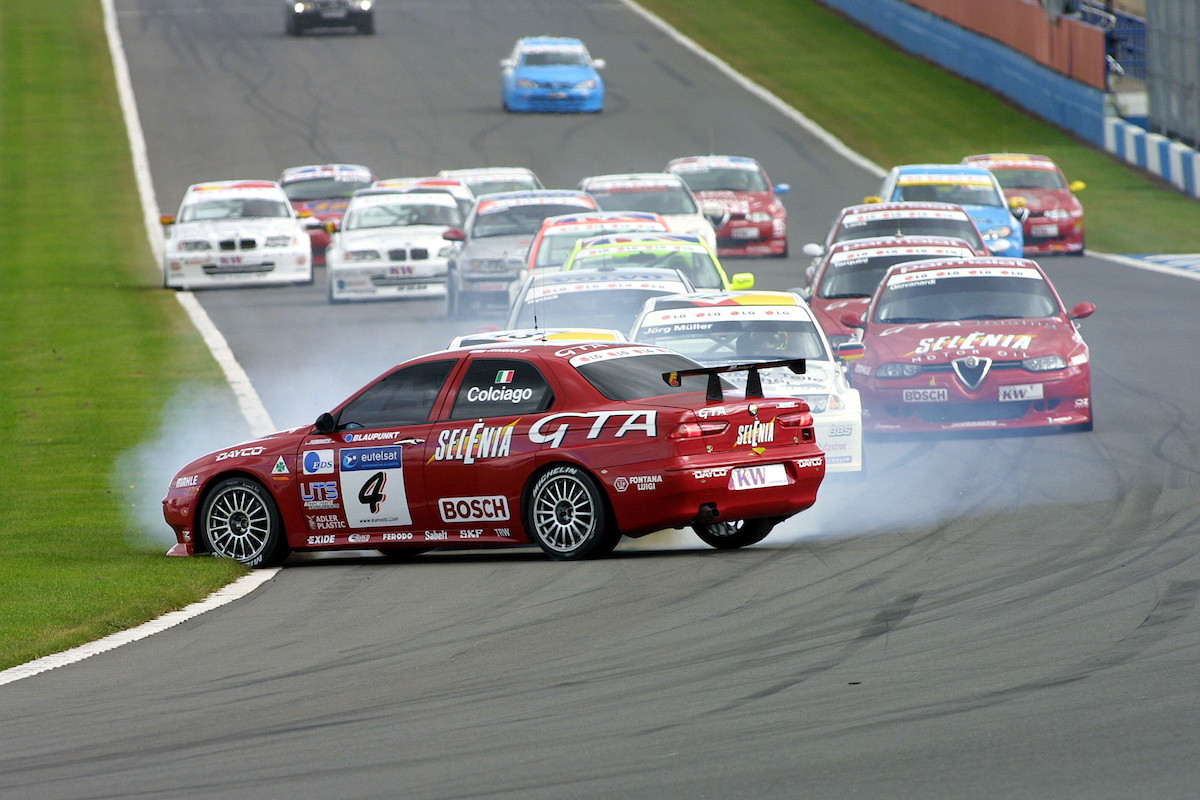 Suspension
The freedom regarding suspension was one of the key things in the spiralling costs of Super Touring, with a vast number of parts being free to develop and without homologation.
S2000 had suspension that was really close to its road car equivalent, too close even. Changes had to be made to the regulations, enabling the teams to strengthen the suspension that often failed and forced teams to make costly preparations to prevent that.
The TCR cars are more limited compared to the Super Touring cars but are not as close to its road car base as S2000. A lot of parts from the road car are carried over while some are bespoke, this in order to save costs both in terms of development and reliability.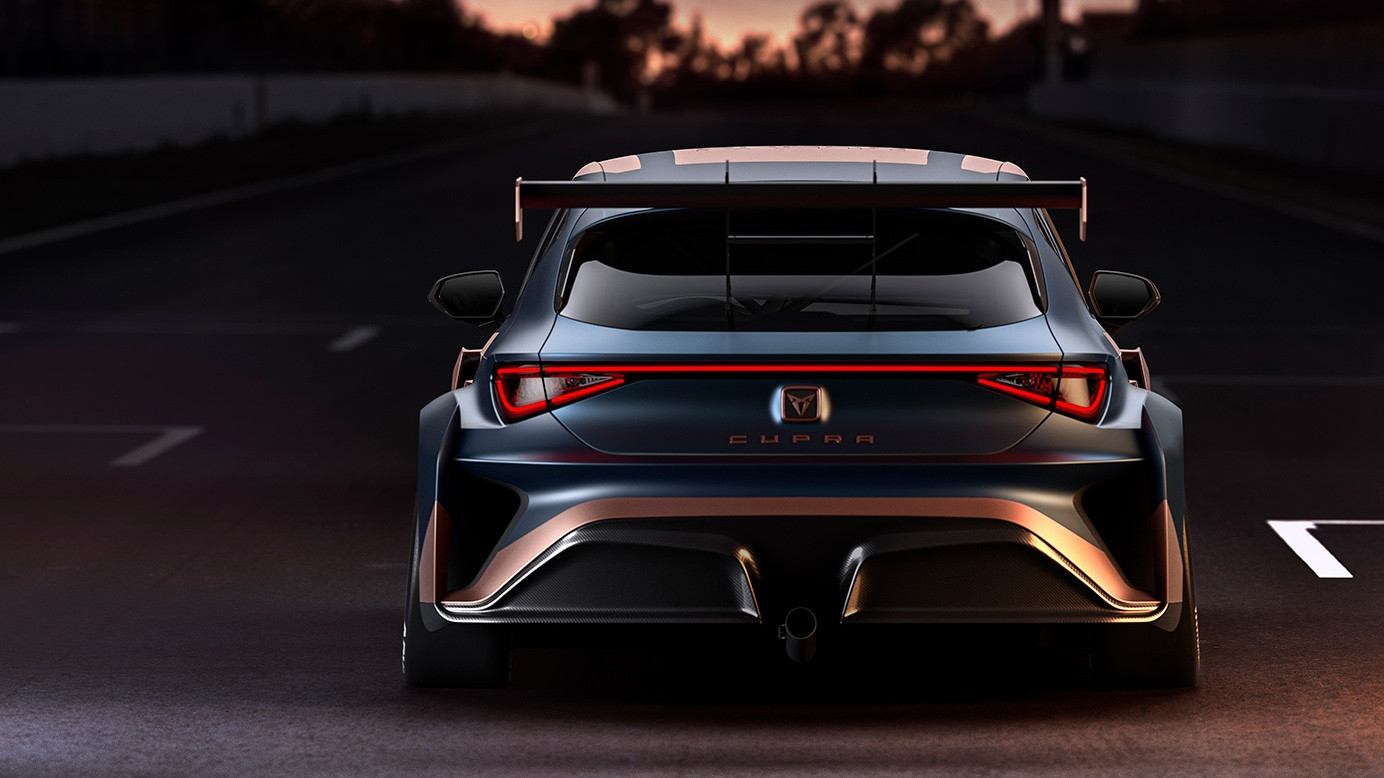 Aerodynamics
There are major differences in the aerodynamics for the three regulations, while it might not look like it when quickly looking at the exteriors of the cars.
Super Touring had, again, a lot more freedom, especially regarding the front end. The manufacturers could for example design the front splitter freely until the front axel and utilise exit ducts, a part significant to the downforce level.
While all three regulations use the same procedure around homologating an aero package that could not be changed during an ongoing season, Super Touring had elements that were not under homologation that could affect the aerodynamics, such as aero covers on the wheels.
And the aerodynamics of the TCR cars are monitored through the annual balance of performance test where all cars take to the wind tunnel in order to be as close as possible performance-wise.
Another major part of the aerodynamics is the ground clearance. Super Touring cars could run 50mm ground clearance while both S2000 and TCR have 80mm minimum ground clearance, albeit with exceptions connected to the balance of performance.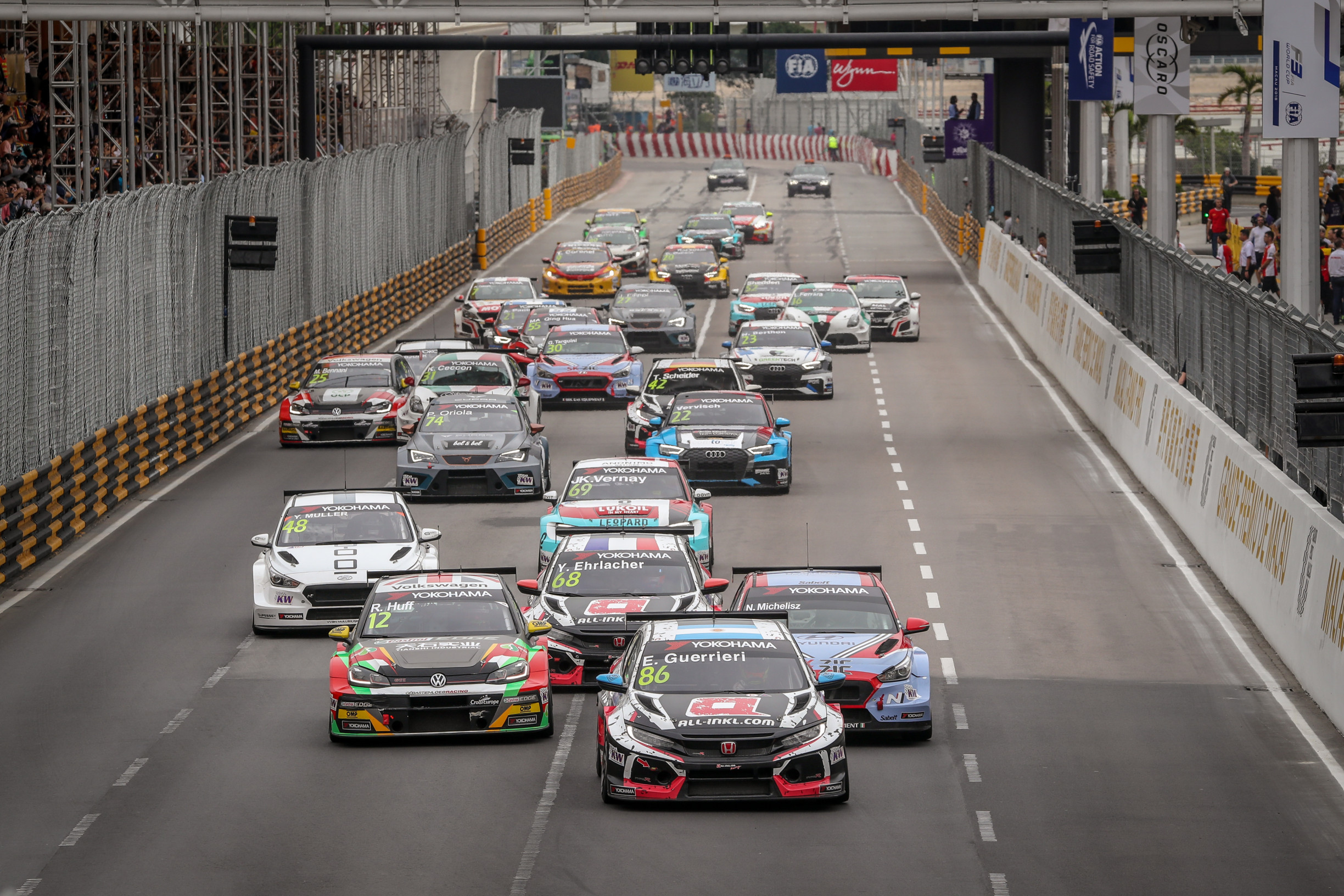 Lap times
Now moving on to the really interesting, but at the same time challenging, part of looking at lap times.
It should be clearly noted that there are several factors that mean that the exact differences only should be taken as a pointer and that the average time difference is the more interesting indication.
Tyres obviously play a big part part, as well as weather conditions, track resurfacing, penalty weight systems and more.
Another tricky part is to find circuits that have not changed its layout since the nineties, and that have been used in competitive championships that utilised all three regulations.
It should be noted that the lap times displayed are race lap records only.
We have chosen three circuits, one street circuit, one medium-size circuit and one smaller circuit:
🇲🇴 Macau – 6200 metres
🇦🇹 Salzburgring – 4255 metres
🇸🇪 Knutstorp – 2079 metres
Macau is one of the few street circuits in the world that has not changed since its first event in 1954.
Knutstorp has remained unchanged since 1970 and Salzburgring has not been changed since 1997.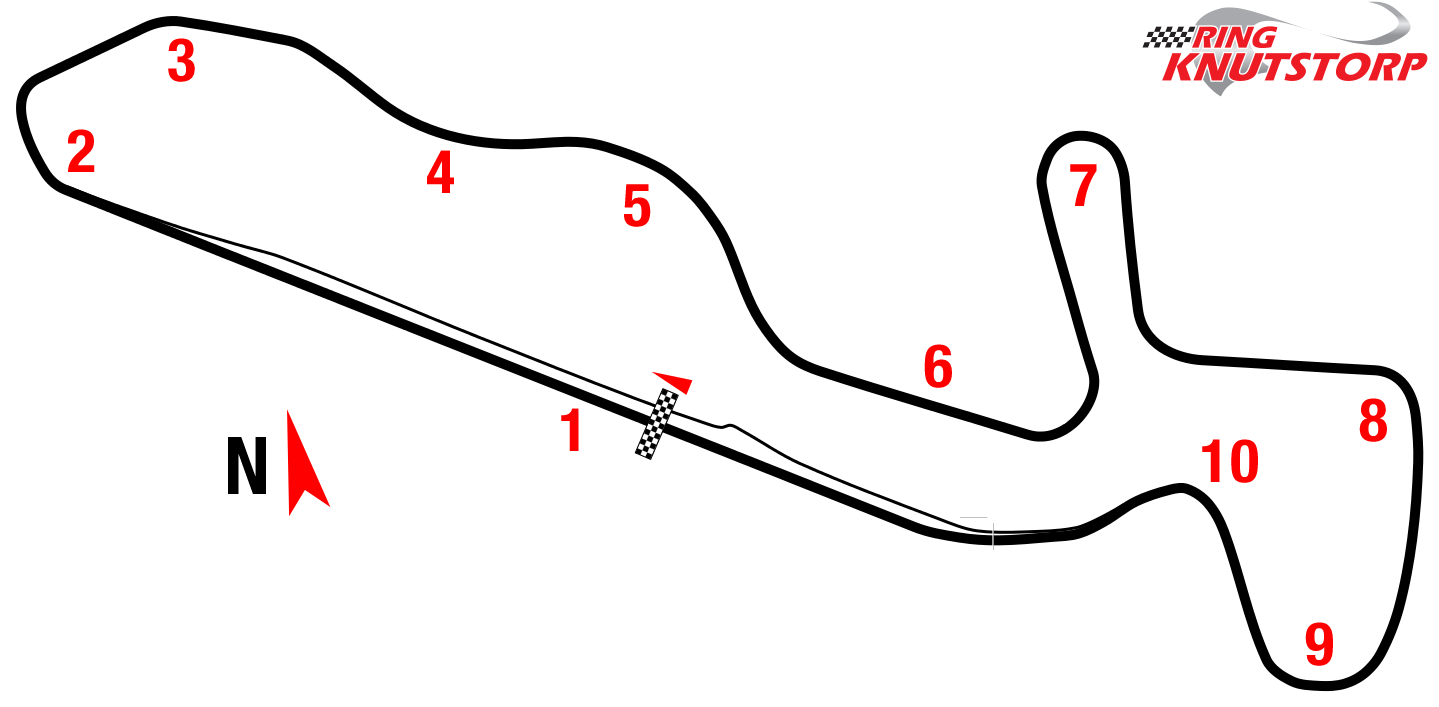 Short circuit: Knutstorp
Let's start with the smallest circuit first, Knutstorp, located in the south of Sweden and measuring just 2079 meters.
The STCC has raced at the circuit since 1996, with Super Touring until 2002, S2000 until 2012 and TCR for the past three seasons.
Lap records
1:00.291 – TCR – Robert Dahlgren – Cupra TCR – 2018
1:00.492 (+0.201) – Super Touring – T.Kristoffersson – Audi A4 Quattro – 2002
1:00.571 (+0.280) – S2000 – Fredrik Ekblom – BMW 320si E90 – 2008
Time per kilometre
29.00 – TCR
29.10 (+0.10) – Super Touring
29.13 (+0.13) – S2000
Less than three tenths separate the lap times of the different regulations, with TCR on top followed by Super Touring and S2000.
The TCR cars complete a kilometre of the short and twisty Knutstorp circuit in 29 seconds while the lighter but less powerful Super Touring cars with narrower tyres require one tenth more. The S2000 cars were really close to the Super Touring cars, requiring another three hundredths of a second.
An interesting detail is that of the S2000 lap record that was set in 2008, despite the STCC running S2000 regulations another four years, including the introduction of turbo charged cars.
The main factor behind this is most likely that 2008 was the last year the championship ran with Michelin tyres, switching to the Yokohama control tyre the year after with lap times increasing, again highlighting the importance of tyres.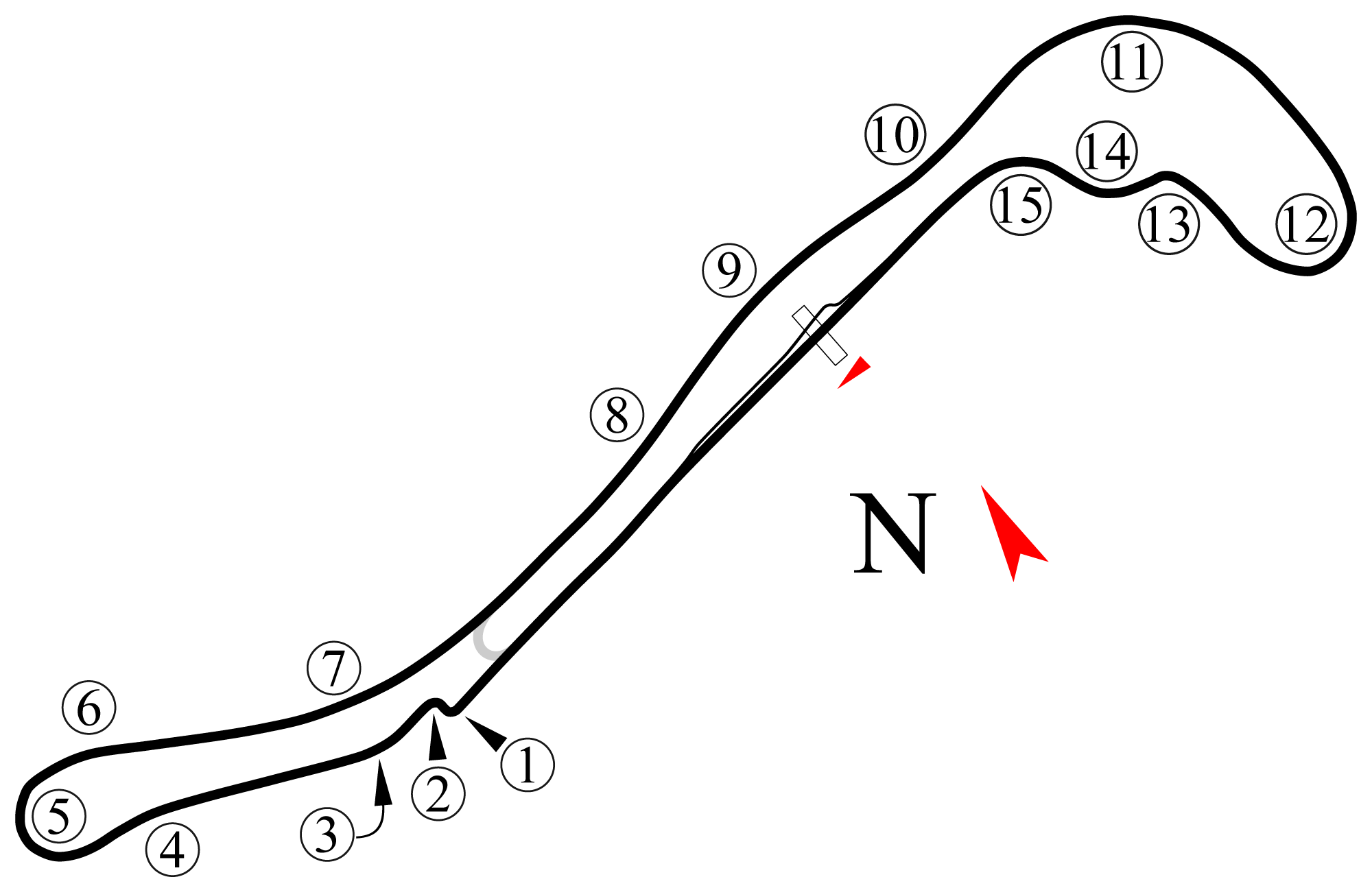 Medium circuit: Salzburgring
Salzburgring has been used by competitive championship running under all three regulations. The German STW Cup raced there until 1999, WTCC until 2012 and TCR International until 2017.
Lap records
1:24.922 – Super Touring – Christian Abt – Audi A4 – 1998
1:26.583 (+1.661) – TCR – Thomas Jäger – Opel Astra TCR – 2017
1:26.875 (+1.953) – S2000 – Yvan Muller – Chevrolet Cruze – 2012
Time per kilometre
19.96 – Super Touring
20.35 (+0.39) – TCR
20.42 (+0.46) – S2000
We have a switch at the top, with the Super Touring specification Audi A4 of Christian Abt at the top of the fast and flowing Salzburgring circuit.
The Audi driver lapped the circuit 1.6 seconds faster than the TCR lap record, set by Thomas Jäger behind the wheel of an Opel Astra TCR during the 2017 TCR International series race. It it is however likely that the TCR lap record will be lowered considerably when the World Touring Car Cup visits the circuit, which is currently planned for this season.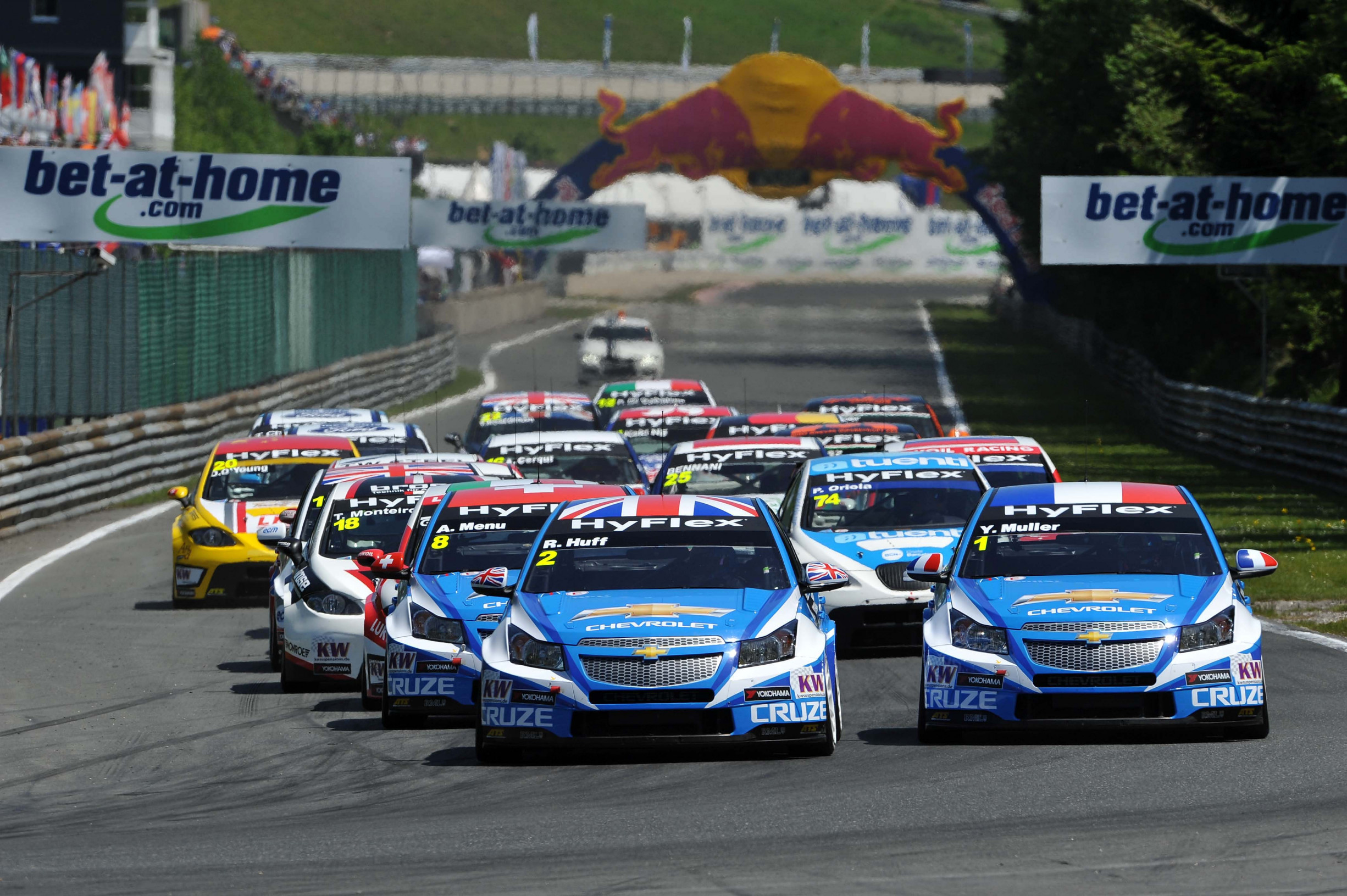 The S2000 lap record of Yvan Muller, driving a Chevrolet Cruze, is a further three tenths slower, losing close to half a second per kilometre compared to the Super Touring cars.
The high-speed layout of Salzburgring with long straights and fast corners obviously favour the lighter and more advanced chassis of the Super Touring cars, especially compared to the relatively heavy S2000 cars.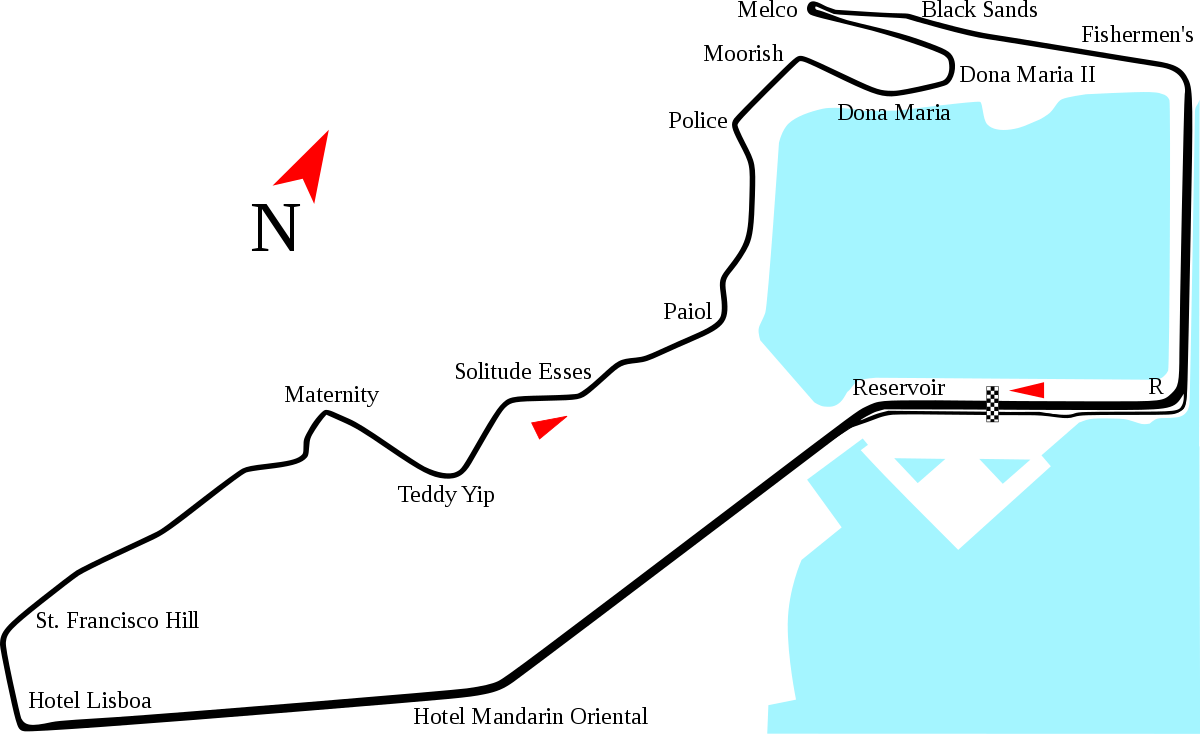 Street circuit: Macau
Moving on to the legendary Macau street circuit, measuring 6200 metres, where the highest possible level of teams have raced with all three regulations in the legendary annual Macau Guia race.
Lap records
2:29.253 – Super Touring – Steve Soper – BMW 320i – 1997
2:30.881 (+1.628) – S2000 – Rob Huff – Chevrolet Cruze – 2011
2:31.038 (+2.785) – TCR – Rob Huff – Volkswagen Golf GTI TCR – 2018
Time per kilometre
24.07 – Super Touring
24.34 (+0.27) – S2000
24.36 (+0.29) – TCR
Super Touring is still on top but with TCR falling down to last position, albeit with a very small margin to S2000.
While the lap time difference of 0.157 seconds between S2000 and TCR might look significant, it's only two hundredth of a second per kilometre on the very long Macau circuit.
The Super Touring cars have a clear advantage around the fast and flowing street circuit. Steve Soper's lap record behind the wheel of his screaming 1997 BMW 320i still stands strong, 1.6 seconds faster than what Rob Huff managed with his Chevrolet Cruze 14 years later.
The 2019 edition of the Macau race did not see a new lap record, with the 2018 TCR lap record of Macau master Huff, driving a Volkswagen Golf GTI TCR, still standing.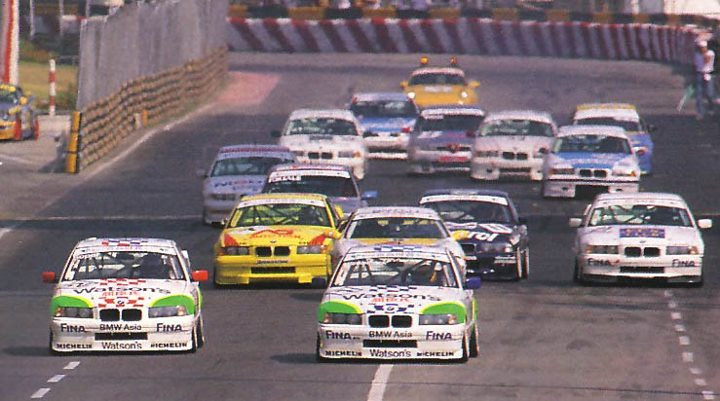 Conclusion
So, it's two victories for Super Touring, one for TCR and none for S2000. Is it fair to say that Super Touring still is the fastest of the three?
Let us have a look at the average time per kilometre of the three circuits:
24.38 – Super Touring
24.59 (+0.21) – TCR
24.61 (+0.23) – S2000
We would like to argue that Super Touring indeed is the fastest of the three.
But to be on the safe side, we have made calculations on two further circuits in the form of the former F1 circuit Anderstorp in Sweden and Croft in the UK.
The reason we did not include these circuits above is that there are question marks around the competitiveness of the S2000 races held at Anderstorp (the majority of the later races rained away) and Croft that only had two years of TCR UK with relatively small grids.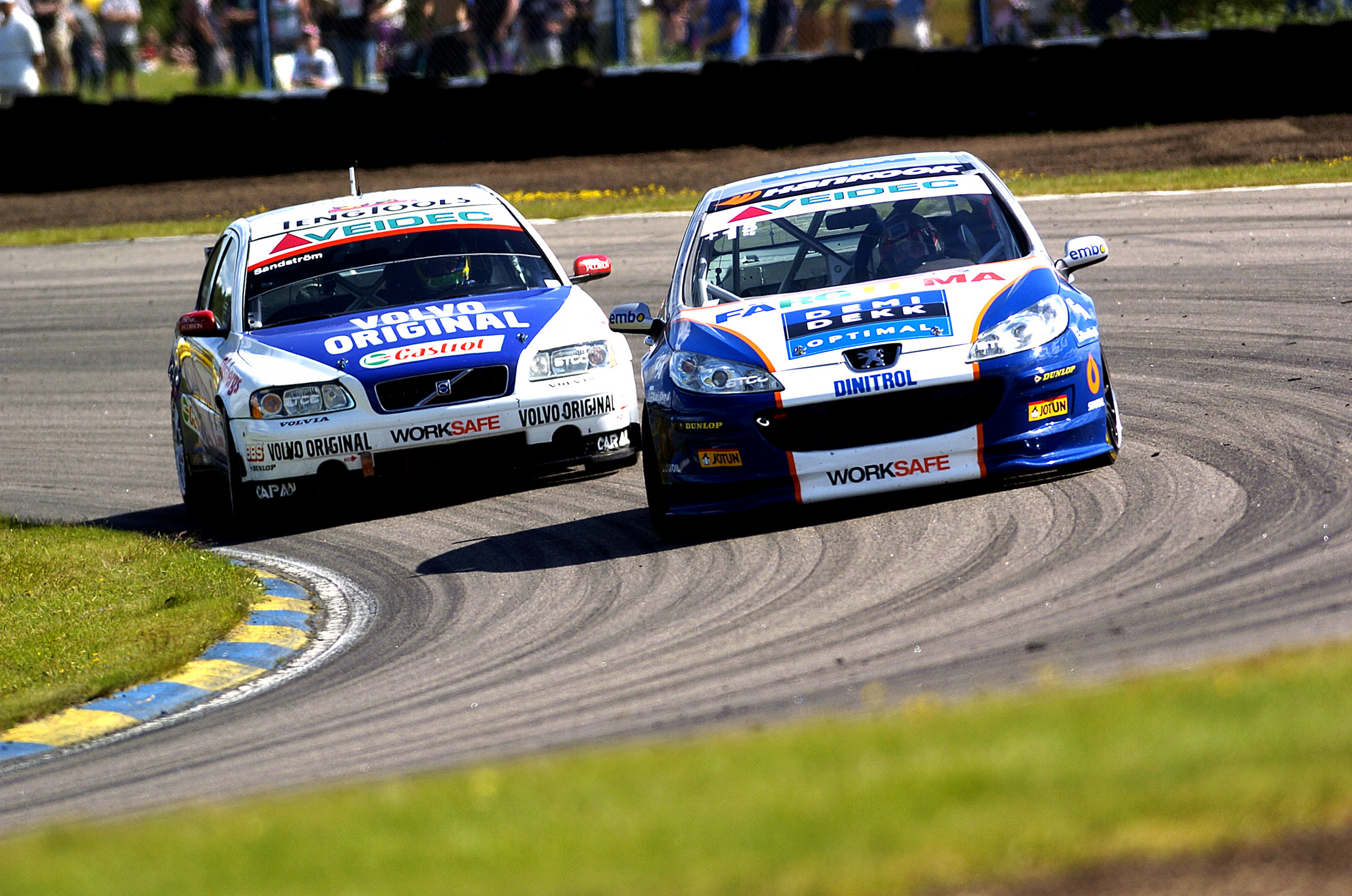 Anderstorp lap records
1:37.057 – Super Touring – Tommy Rustad – Nissan Primera – 1999
1:38.690 (+1.633) – TCR – Fredrik Blomstedt – Volkswagen Golf GTI TCR – 2017
1:41.624 (+4.567) – S2000 – Edward Sandström – Volvo S60 – 2005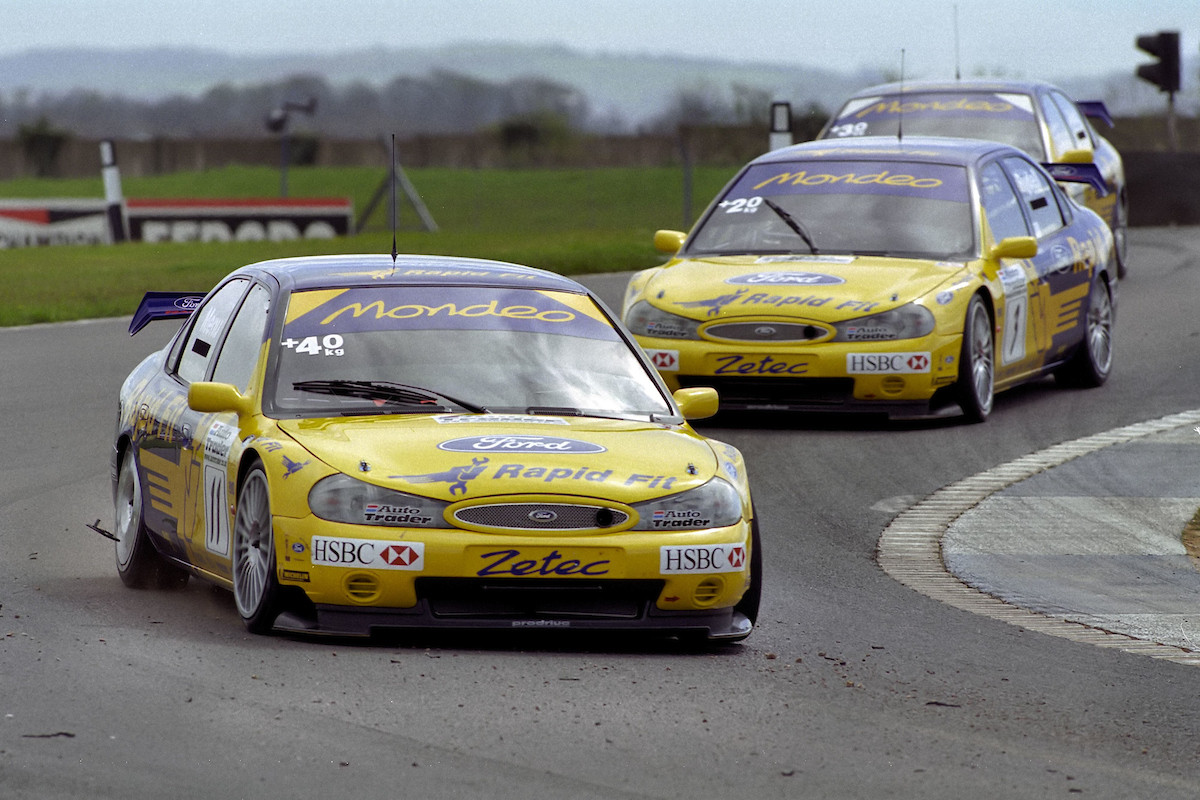 Croft lap records
1:21.611 – Super Touring – Rickard Rydell – Ford Mondeo – 2000
1:23.937 (+2.326) – TCR – Lewis Kent – Hyundai i30 N TCR – 2019
1:26.297 (+4.686) – S2000 – Gordon Shedden – Honda Civic – 2010
Super Touring notches up another two victories with TCR in second followed by S2000 on both circuits.
And what does that do to our average times per kilometre for all five circuits?
24.22 – Super Touring
24.52 (+0.30) – TCR
24.86 (+0.64) – S2000
There is little change, with Super Touring still on top while S2000 drops further behind TCR, further underlining our conclusion.
As previously mentioned, there are plenty of uncertainties, especially for TCR, as is still comparatively "young". Also important to note is that certain rules, primarily in the WTCR, have meant that teams have actively opted to go slower in the races to avoid added penalty weights.
But the sizable gaps to the Super Touring lap records strongly indicate that the formula is the fastest of the three.
And the Super Touring cars were developed in a very different era with car manufacturers and tyre manufacturers pouring money into development with regulations that allowed for more freedom, this in stark contrast to today's much more cost efficient base idea for TCR. A weight advantage of close to 300kg (to TCR) certainly helps as well.
Put three cars of the different regulations on the track together, and there is little doubt that the Super Touring car would come out on top on most of the circuits in the world.
Not too bad considering the development that has taken place over the last decades.