TouringCarTimes' Top 30 drivers of 2016: 20 to 11
Join us for the second part of TouringCarTimes' staff rundown of the top 30 drivers from the 2016 season. This list features what we rank as the top touring car drivers from the past season in the major national and international BTCC, DTM, STCC, TCR, V8 Supercars and WTCC championships.
Positions 30 to 21 can be found here.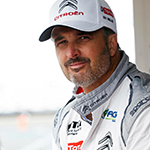 20 – Yvan Muller (WTCC – Citroën Racing – 1 win)
By many still considered to be the greatest touring car driver of his generation, Yvan Muller bowed out after a relatively quiet season, with just one victory, which was generously handed to him by his team-mate perhaps belittling how good a season he had. It was my no means the Frenchman's best season, with perhaps a lack of focus earlier in the year seeing him surprisingly behind in the points, but he fought back in the latter half to grab back second in the standings for the third year running.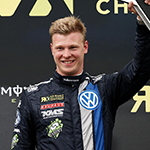 19 – Johan Kristoffersson (STCC – PWR Racing – 2 wins)
The 2012 STCC champion was beaten in this year's title race before the season even started as he prioritised his rallycross programme by missing a full race weekend. The SEAT team was not up to the standard of the Volvo team, but Kristoffersson nevertheless showed that he is definitely on the same level as the rivals around him as the season progressed.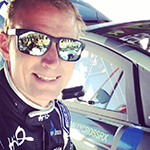 18 – Richard Göransson (STCC – Polestar Cyan Racing – 4 wins)
While we have put Richard Göransson behind his team-mate in this ranking, his fifth STCC title speaks for itself. While not always the fastest, Göransson showed why he is the most successful STCC driver ever by scoring consistently and is no doubt a worthy champion.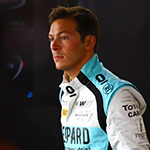 17 – Jean-Karl Vernay (TCR – Leopard Racing – 3 wins)
Jean-Karl Vernay was a very welcome addition to the TCR International Series grid. The Frenchman scored a few too many zeroes with a rather turbulent start to his season, but he soon found his feet, which showed particularly in Singapore. A good streak of points in the second half of the season confirmed the Frenchman would be a title challenger should he return to the series next year.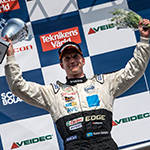 16 – Robert Dahlgren (STCC – Polestar Cyan Racing – 3 wins)
Robert Dahlgren might have lost the title to his team-mate Richard Göransson, but the longtime Volvo driver showed renewed form this season. Dahlgren outpaced Göransson on several occasions and was far more aggressive in race situations than in previous years. Unfortunate incidents meant that his first STCC title remains to be claimed, but was no doubt the performer of the season.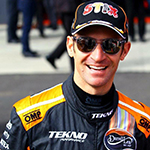 15 – Will Davison (V8SC – Tekno Autosports – 2 wins)
Will Davison had big shoes to fit at Tekno Autosports following the departure of Shane van Gisbergen, but it took only two races for him to claim a first victory. A sensational win for the small team at the Bathurst 1000km was the highlight of a strong year, and there should be more to expect in 2017.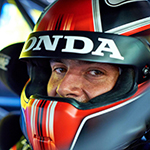 14 – Norbert Michelisz (WTCC – Honda Racing – 1 win)
Michelisz's first season as a factory driver was no less than stellar, adapting to a new team and a new way of working, with two excellent team-mates in Tiago Monteiro and Rob Huff, Michelisz withstood the pressure and almost came out on top at the season's end. His first win of the season was a surprisingly long time in coming, but his pace was always there, and some incredible performances in TCR Benelux allowed him to show his true class in a less pressured environment.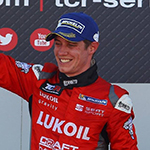 13 – James Nash (TCR – Craft-Bamboo – 2 wins)
James Nash's qualities from his previous spell in the World Touring Car Championship were already known, but consistency shown throughout the season in his rookie TCR year was massively impressive, especially when compared to a high-level team-mate such as Pepe Oriola. The Brit paid the price of some bad luck at the gambling wheel that is Macau, but he would have been a worthy champion had he managed to clinch the title.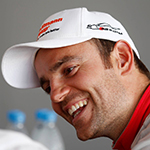 12 – Jamie Green (DTM – Team Rosberg – 1 win)
The Briton had a slow start to the season, but his speed and victory in Zandvoort allowed him to catch up with his competitors, and remained in the fight for the title right up until the season finale.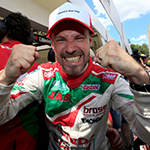 11 – Tiago Monteiro (WTCC – Honda Racing – 2 wins)
2016 is Monteiro's greatest season to-date in the WTCC, and during the early stages before things settled down and some technical controversies played out, it looked like he was a true contender for the title. A confident win in front of his home crowd was a sporting highlight for both himself and the championship, while his year ended on a high, finally winning the Guia Race of Macau before just holding off his Honda team-mates to be the best-placed of the three in the standings five days later in Qatar.
Positions 10 to 1 to follow tomorrow…