2019 WTCR – the ultimate touring car season?
We're just under a week away from the start of the 2019 World Touring Car Cup season, the second year of a very young championship, born out of the effective merger of the World Touring Car Championship and the TCR International Series – and it promises to be the true pinnacle of touring car racing.
The young championship was won by a very experienced hand last year, as a then 56-year-old Gabriele Tarquini secured his second "world title", beating young upstart, the 49-year-old Yvan Muller, by three points.
After José María López had set a new standard during the TC1 era with his three titles, the TCR concept, with its lower downforce, less aerodynamically efficient cars, has brought the previous touring car driver generation back into it, but it was hardly just their show last year, with Jean-Karl Vernay, Esteban Guerrieri, Pepe Oriola and Yann Ehrlacher all also the stars of the season.
Heading into year two of a non-manufacturer-backed championship, we're seeing perhaps one of the most manufacturer-driven non-manufacturer championships in the world at play right in front of us.
During the media launch, around the paddock you would have seen Audi Sport's Alexander Hecker, Volkswagen Motorsport director Sven Smeets, Cupra Racing boss Jaime Puig, Hyundai Motorsport director Andrea Adamo, Geely Motorsport's Alexander Murdzevski Schedvin and Honda Motor Europe's William de Braekeleer, all wondering around the 26-strong field of cars, which are all emblazoned with Audi Sport, Volkswagen GTI and Hyundai N branding.
While manufacturers are developing the cars, the purpose of TCR is clear; to promote and sell these c. 130k EUR machines to all the various privateer race teams around the world in the various other TCR formula championships.
The total count of TCR cars produced is edging close to a thousand in just five years – that's over a 100 million EUR industry when you count just the car sales, not including the parts and support business.
TCR has been a world-success, masterminded by former WTCC general manager Marcello Lotti, and together with the broadcasting and marketing credentials of his former employer Eurosport, and with the legitimacy and proper controls afforded by being an FIA "Cup", it's become the place for all touring car drivers and manufacturers to be in just two years.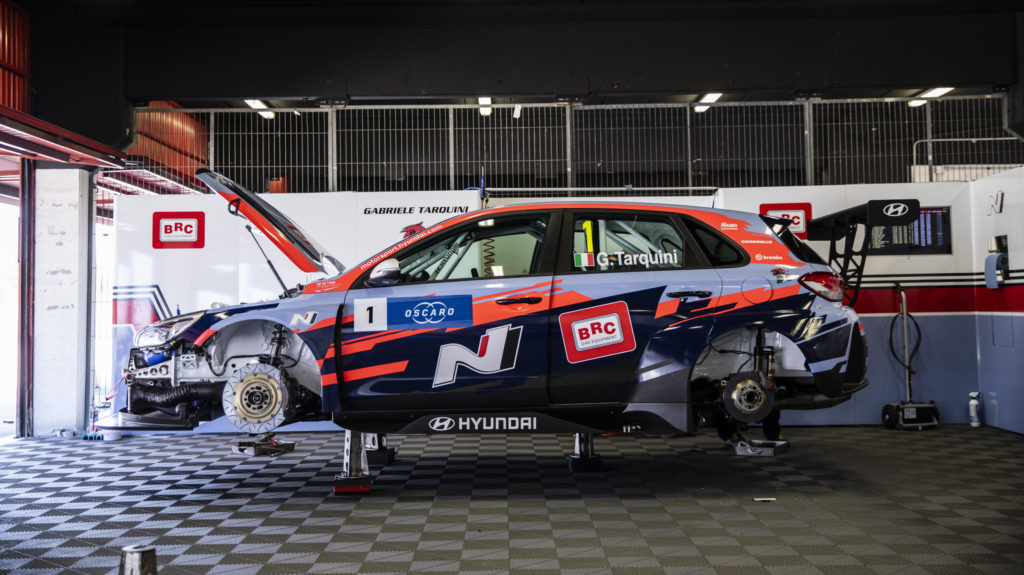 New rules to control costs
One of the things that Eurosport and the FIA are most concerned about is out of control costs for this new championship.
Seven brands on the grid outnumber the four and shrinking number that the WTCC died out with in 2017 by some way; while development of the cars is practically frozen due to a three year homologation cycle, the only way to produce the best results therefore is through testing, getting the best personnel, and hiring the best drivers.
Controlling testing is a hard act – from now, no team can test at any circuit that's on the calendar; so during the winter the teams have all hired out the Hungaroring, the Slovakiaring and Zandvoort for intensive test programmes, and it's been known that Cyan Racing have even had the Nürburgring Nordschleife to themselves to get ready for the new season, but from now on, that's stopped.
The amount of testing the teams had already completed had a marked effect on the two-day test last week in Spain, with almost no one choosing to push and show their true pace ahead of the season opener next weekend in Morocco.
To say times should be taken with a pinch of salt would be to put it mildly; no one should be expecting four-time STCC champion and 2017 WTCC champion Thed Björk to be bringing up the rear in the new Lynk & Co 03 TCR as the times suggested.
A new way costs are being controlled this year is with a personnel limit per car. The number of "operational staff" is restricted to ten per a team of two cars – meaning in effect, the four-strong sets of teams are limited to 20 personnel this season. That's anyone who isn't the team principal, a member of the PR or marketing teams, and the drivers themselves aren't counted in that figure – and to identify them, they will wear armbands to ensure this is monitored, with fines and other penalties levied should these rules be broken.
Who's going to win it?
It's a cliché to say it's impossible to say who's going to win the championship, or it's too close to call etc. It's a line often spun out by all championship's marketing teams to say the season ahead is going to be close, and who is going to win is completely difficult to predict; but in reality, everyone knows in the World Rally Championship, it's almost certainly between Sébastien Ogier and Thierry Neuville, and anyone else would just be a welcome surprise. In Formula 1, it's between Lewis Hamilton, and Lewis Hamilton, but in this year's WTCR – there's no question, there's no easy answer to this.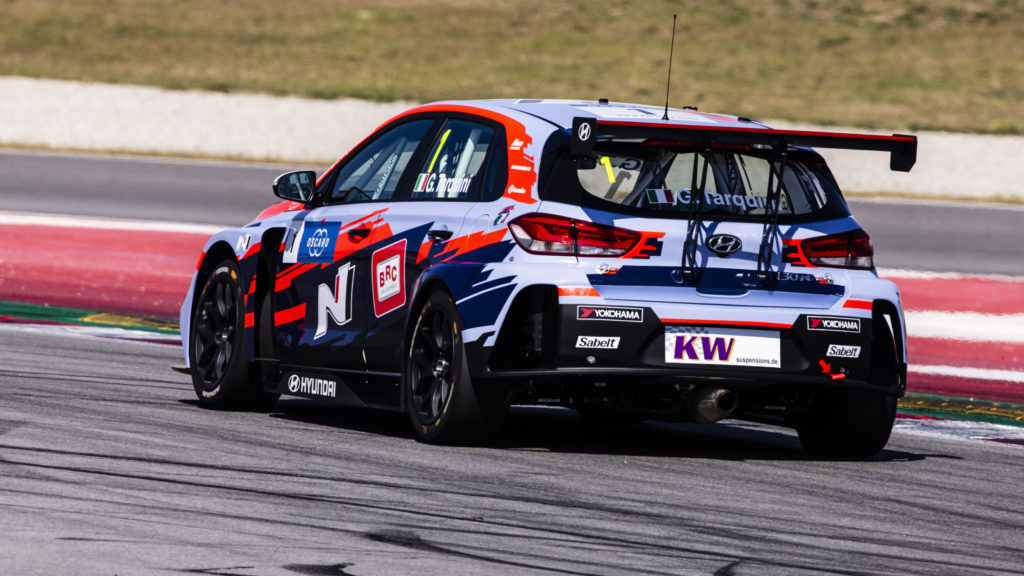 BRC Racing Team – Hyundai i30 N TCR
Last year, the Italian BRC Racing Team ran the two-car programme of i30 N TCRs of Gabriele Tarquini and Norbert Michelisz against the YMR team of Yvan Muller and Thed Björk, which was effectively a front for this year's Cyan Racing programme.
This year, BRC Racing Team will run all four cars, and have brought in GT experts and touring car experienced drivers Nicky Catsburg and Augusto Farfus to bolster their team.
Tarquini has been responsible in developing the i30 N TCR, which he often refers to as "his baby", having worked on it since the moment the Hyundai TCR programme started; while Michelisz, the 2017 championship runner-up, kept himself in strong contention throughout last year and is expected to do so again.
Catsburg was also a title contender in 2017, before he was left driveless following Volvo's departure, while Farfus is part of the old WTCC guard making a return and could well spring a few surprises. His time away from front-wheel drive and the WTCC will certainly play against him, not familar with many of the circuits on the current calendar, but the other three are all certainly capable of taking the title.
The safest bet is on Tarquini, but both Michelisz and Catsburg could well overhaul the experienced Italian and lift the new, very large "World Touring Car Cup" trophy by the season's finale at Sepang in mid-December.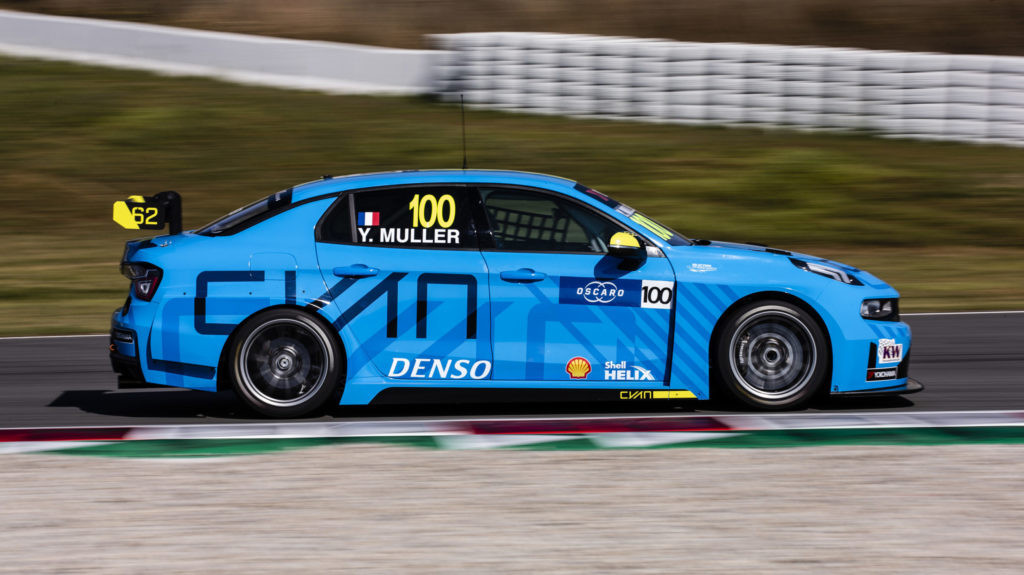 Cyan Racing – Lynk & Co 03 TCR
The newest brand on the grid, and probably in the world, is the Chinese Lynk & Co brand, part of the Geely Group which own Volvo, Proton and Lotus.
The car shape is little different their previous S60, and has the saloon shape that many argued made the Audi RS 3 LMS the destructive force it proved to be in particular during the last half of the 2018 season at the longer, Asian circuits.
The driver line-up is a 1:1 match for Hyundai. Andy Priaulx, Farfus's former BMW team-mate, whose career path has been quite similar since WTCC, going to the DTM, and GTs, and now back to touring cars, will make his return. A title in year one will be a tough ask and he knows it, with it being 17 years since he last raced a front-wheel drive car in anger as a factory Honda driver in the BTCC.
Yvan Muller and Thed Björk will be team-mates again, "moving across" as it were from YMR, with Muller the foil to Tarquini, and Björk perhaps set against his 2017 title rival Michelisz at Hyundai.
Yann Ehrlacher will race in the same team as his uncle Yvan Muller, and will be the young blood in the team, keeping the experienced hands honest.
Not the all-Swedish operation that ventured into the championship in 2016, the 2019 Cyan Racing line-up has a large proportion of the WTCC dominating RML Chevrolet team onboard as well. RML WTCC project manager Ron Hartvelt is team principal, with Duncan Laycock, the man who engineered Rob Huff to the 2012 title and then developed the Honda Civic TC1 car, making the move across during the winter from Honda to join them.
The team have also hired Kevin Berry, BTCC champion Colin Turkington's engineer of choice for the last six years, to work with Yann Ehrlacher; and Charles Hodge, the man who masterminded Stefano Comini's run to the 2016 TCR International Series title, will work with Andy Priaulx.
The car is undoubtedly influenced by the Hyundai i30 N TCR, and the championship's Balance of Performance measures seem to reflect that, with the car being "awarded" the highest weight adjustment which indicates the TCR organisation expect it to be the quickest car of the bunch.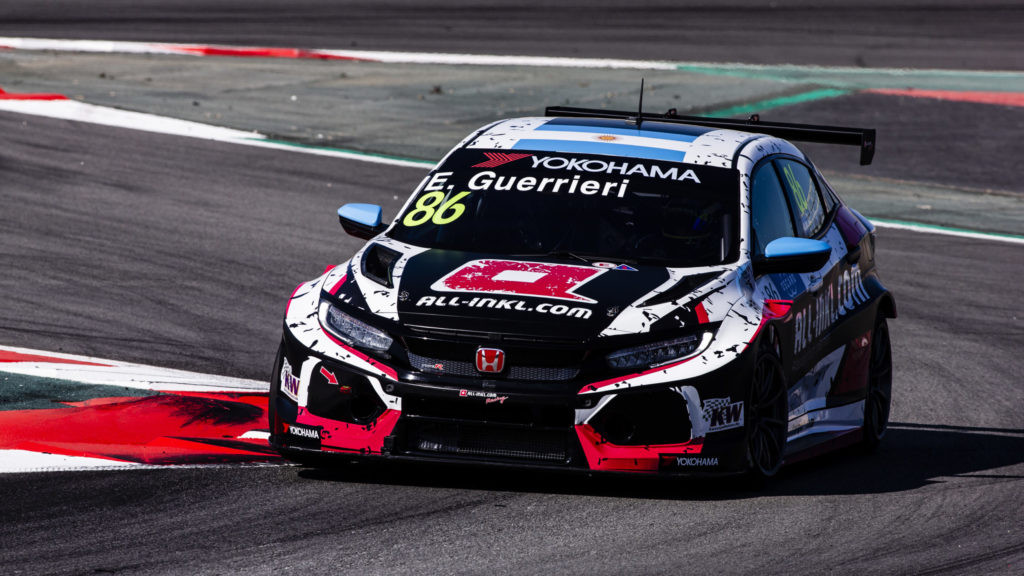 Münnich Motorsport & KCMG – Honda Civic Type R FK8 TCR
Honda are back for 2019, and have put together a competitive package, although they left it later than almost everyone else (perhaps bar Cupra).
One team continues on with Honda, Münnich Motorsport, which is owned and run by ALL-INKL.COM, with German internet baron René Münnich taking a more hands-on role this year, with WTCR now the main programme over the World Rallycross Championship.
With the new rule changes limiting to four cars per manufacturer has made the team slim down from three to two cars. Keeping Timo Scheider for their rallycross programme, and with Yann Ehrlacher signed up mid-last year by Lynk & Co, Esteban Guerrieri stays on and will now work with Ehrlacher's engineer of the last two years, Dave Scott, while Néstor Girolami will make his return to European racing with the team, with Sam Canca, Pepe Oriola's engineer from last year, working with him. This makes a German-engineered team with a latin influence in terms of driver line-up.
Hong Kong team KCMG will step up from the TCR Europe series to WTCR this year, bringing with them 19-year-old Hungarian Attila Tassi, the youngest driver on the grid, while Tiago Monteiro will race alongside him making his much-heralded full-time racing return. KCMG's European operation is very much more of a consultancy-run programme however, with the engineering staff looking remarkably like that of JAS Motorsport, the car builder.
The BoP adjustments have handed the Honda Civic TCR a power break, which is much needed as the car was noted to have been unable to do much overtaking with its corner handling being exceptional, but its straight-line speed being woeful throughout 2018, so the adjustment has been to hand them back 2.5% of power, but also 10kg of ballast.
Honda looked threatening throughout the meaningless Spain test. It's likely the Münnich cars will be the main threat, but Tassi has confidence and speed, and will likely ruffle some feathers, while Monteiro may take a bit of time just to get into the swing of racing the TCR cars, after the previous generation Super 2000 TC1 car was far more attuned to his style, coupled with his 18 months away from full-time racing.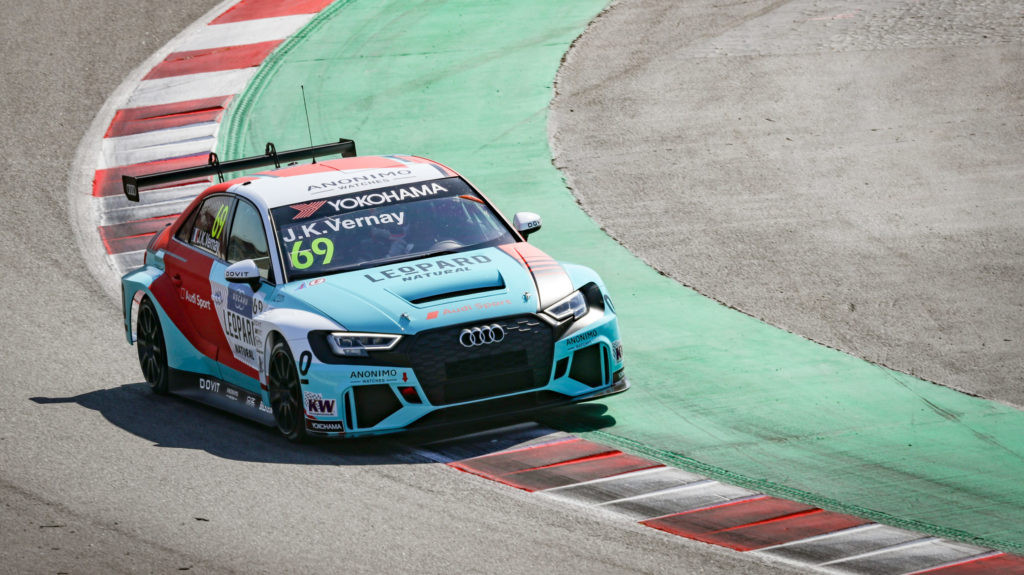 WRT & Comtoyou Racing – Audi Sport RS 3 LMS
The number of cars for the Audi brand drop from six to four as part of the new WTCR car limit, leading to a focussed pair of cars from both WRT and their Belgian rivals Comtoyou Racing.
While WRT has programmes in GT and now DTM as well, Comtoyou Racing's focus is on WTCR this year, and the young Belgian team will again field Frédéric Vervisch, the highest points scorer from the last half of 2018, and Niels Langeveld, the top Audi driver in the TCR Germany Touring Car Championship last year, as part of a revitalised line-up.
WRT will stick with the same drivers as last year, with Jean-Karl Vernay and Gordon Shedden returning, though Shedden will now be engineered by Nicky Catsburg and Jason Plato's former engineer Paul Ridgway.
The Audi RS 3 LMS has had no BoP changes since last year, and proved itself on the longer circuit, and also seemed to show it was able to carry the maximum compensation weight better than the other cars, which may give it a slight edge during the first two rounds when all the cars are forced to carry the full weight of 60kg.
WRT had a strong start in Morocco last year and they'll be aiming to do the same, while Comtoyou Racing had a rough start last year, which arguably cost Vervisch a chance of winning the title.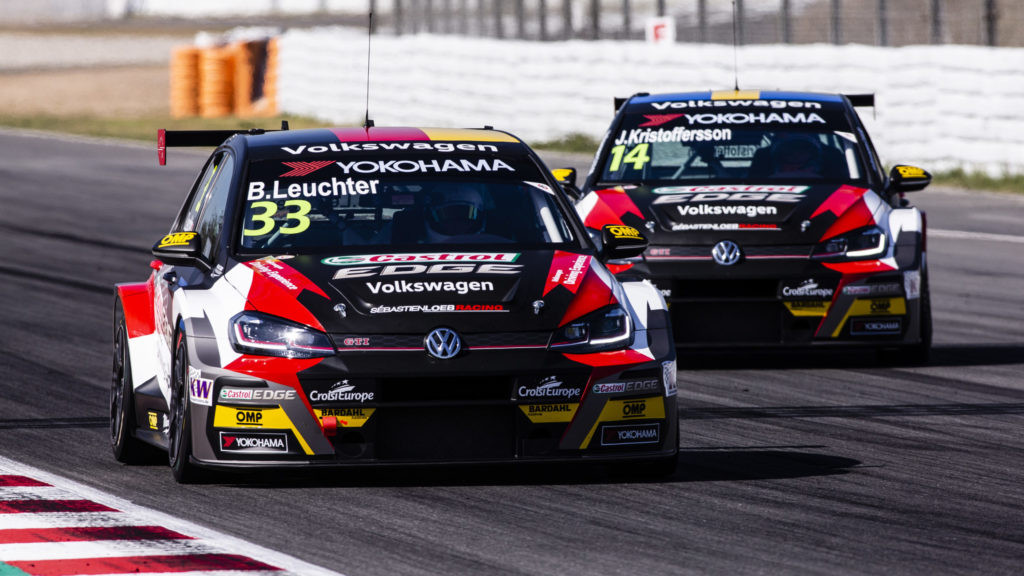 Sébastien Loeb Racing – Volkswagen Motorsport Golf GTI TCR
After fielding just two cars last year, Volkswagen Motorsport dial it up for 2019 and add two more drivers to the grid, with rallycross star Johan Kristoffersson joining, alongside the Golf GTI TCR's development driver Benjamin Leuchter.
Remaining with Sébastien Loeb Racing for a fifth year is Moroccan Mehdi Bennani, while starting his third season with the German marque is now Dubai-based Rob Huff, who after a mixed 2018 season, where his championship challenge came to an abrupt end during a controversial crash at Vila Real, will be vying for his second world title this year.
Kristoffersson, although world-renowned now for his rallycross exploits, is hardly a stranger to touring cars. Following in the footsteps of his father Tommy, Kristoffersson won two touring car titles in a single year in 2012, taking the International Superstars Series title in an Audi RS 5, while also defeating Chevrolet's Rickard Rydell to the 2012 STCC drivers' title while racing a nationally homologated Super 2000 Volkswagen Scirocco.
Leuchter has not tasted much success in TCR sprint racing yet, with the Volkswagen Golf GTI TCR ironically not proving itself to be well-suited to the TCR Germany championship's circuits, but will be a key asset to helping set-up and develop the car across the course of the season, and should keep his experienced team-mates in check.
In reality, Huff is likely Volkswagen's main threat for the championship title in a year where it will be a tough ask for the Volkswagen, while Kristoffersson is unfamiliar with many of the circuits, but should he get up to speed faster than expected, could well spring a surprise.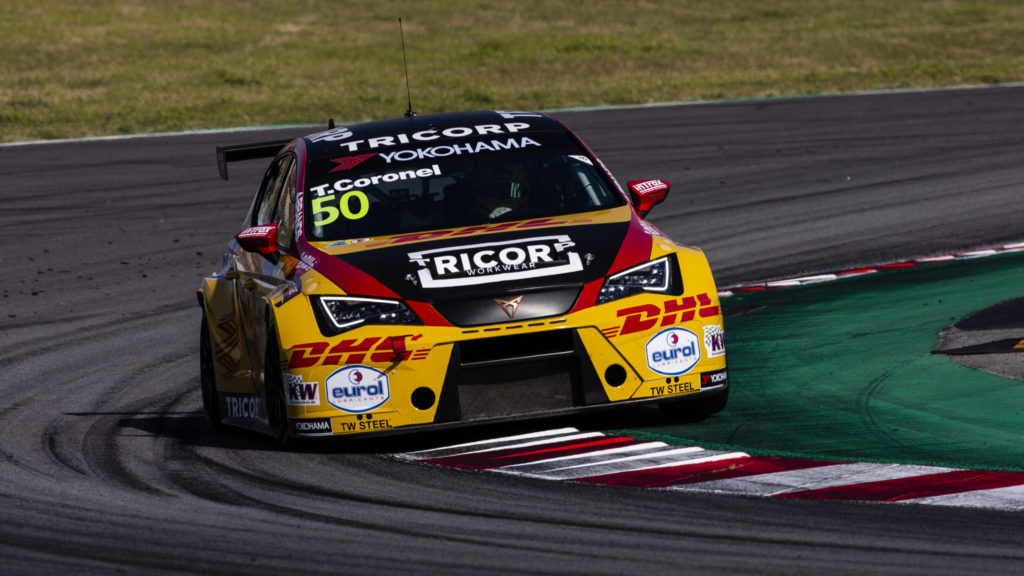 Comtoyou Racing & PWR Racing – Cupra Racing TCR
SEAT's new racing division, Cupra, has had a 100% change of teams and drivers for 2019, and this will mean they'll be playing catch up right from the start. Gone is Pepe Oriola, who has been with the Spanish marque for the best part of a decade, with the Spaniard off to work with Hyundai and will be in Malaysia this weekend for the season opener for the TCR Asia series instead.
Campos Racing have also stood down their entire touring car operation, and have effectively been replaced by PWR Racing, who despite angling towards a spot on the WTCR grid for the best part of 2018, had to ramp up their plans after the last-minute change of plan in January. The Swedish team which won the 2017 STCC drivers' title, and the 2018 STCC teams' title, will run out of Comtoyou Racing's workshop in Belgium to help on the logistical side. The team will use the same squad of engineers which worked with team principal and driver Daniel Haglöf in 2018, but have also recruited Emil Axelsson as team manager, who worked with Cyan Racing in 2017, and with Mattias Ekström in the World Rallycross Championship.
Haglöf's team-mate will be 2018 TCR Europe series champion Mikel Azcona, now the sole Spanish driver on the grid. There are high expectations on Azcona, as both he and his 2018 rival Attila Tassi make the step up onto the world stage this year.
Comtoyou Racing have split their four Audi operation into two marques, and have taken on the DHL sponsorship that comes with touring car stalwart Tom Coronel, who could be well-placed to be the highest scoring Cupra driver this year, due to his marked experience over his team-mates.
Staying on with Comtoyou Racing, but switching from the Audi to the Cupra is Aurélien Panis, son of former Formula 1 driver Olivier, and after a strong run of results, will hope to continue that form and score some podiums in 2019.
The reality is however, that the all-new Cupra line-up probably isn't a championship-winning one, and will be more of a holding pattern while the next generation cars for all of the Volkswagen Group come in for 2020.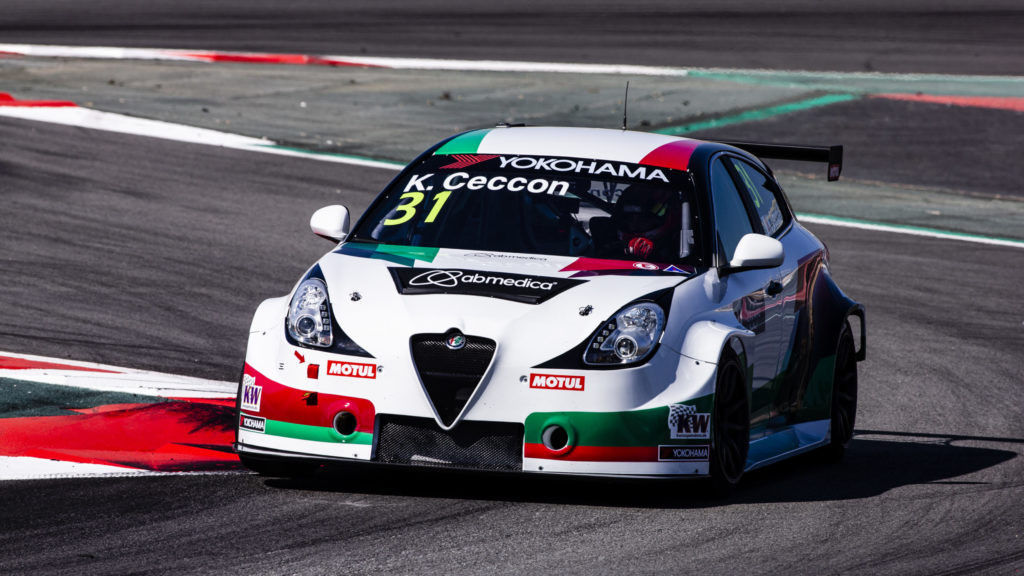 Team Mulsanne – Alfa Romeo Giulietta Veloce
The only two-car team is also the only non-manufacturer-backed operation, and that's the Italian Team Mulsanne team, fielded with support from car builder Romeo Ferraris.
The new generation Giulietta Veloce has been given a heftier weight penalty compared to 2018, indicating the car has found much more pace.
The privateer operation has completely modified its approach from the start of 2018, when the team entered experienced touring car stars Fabrizio Giovanardi and Gianni Morbidelli, and instead has fielded youthful experience with 2011 Auto GP champion Kevin Ceccon, and Chinese racing star Ma Qing Hua.
The team are ready to punch above their weight in 2019, but one-off performances are probably more the team's goal, following on from their stunning performance at Suzuka last year when Ceccon scored pole position and the team's first victory; while they're unlikely to be a true championship contender in the long game.
The world's best racing show
2019 promises to be one of the strongest touring car seasons you've had the opportunity to witness.
While 20 years on, the British Touring Car Championship is still fighting to shake-off the image that its late 90s years were its golden era, we're effectively watching that era take place for world touring cars right now.