TouringCarTimes' Top 30 drivers of 2022: 10-1
It's time for the final part of the 16th annual TouringCarTimes' staff rundown of the Top 30 touring car drivers in the world.
Over the past week, we have ranked who we judged as the best touring car drivers from the major international and national series, including the BTCC, Supercars, WTCR, TCR Europe and various TCR championships.
Join us as we head into the top ten following a spectacular year of touring car action in 2022: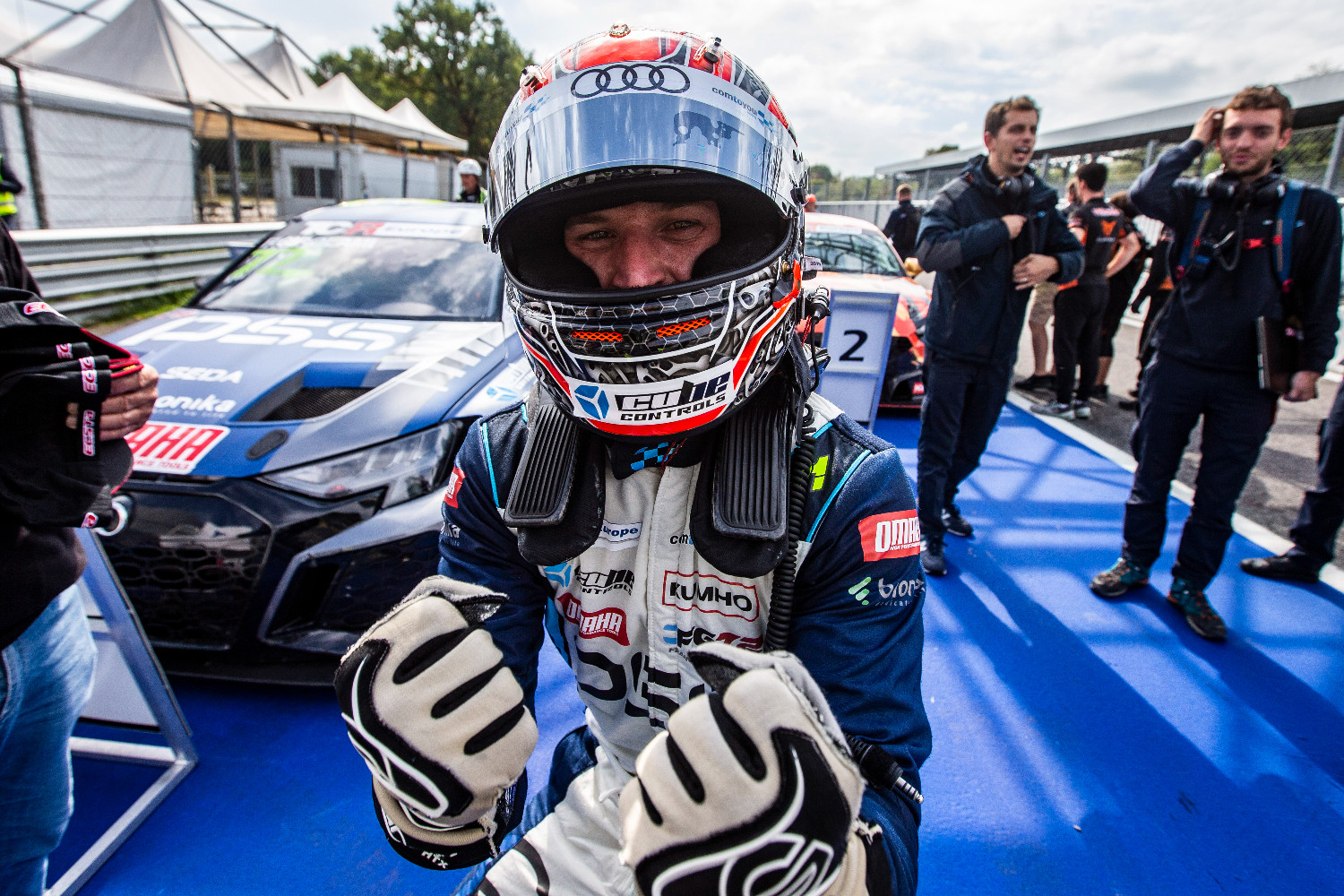 10 – Franco Girolami – TCR Europe – Comtoyou Racing – 4 wins
Having come second in TCR Europe in 2021, albeit in a Honda Civic Type R TCR rather than the Audi RS 3 LMS II he drove this year, the target for Franco Girolami in 2022 was to win the title – and he delivered.
Girolami's Comtoyou Racing team-mates pushed him as frequently as drivers at rival teams, and that forced Girolami to up his game. Although he only claimed one pole position and took no wins in races where the grid is set by qualifying, consistency enabled him to pull out a sizable points lead. He claimed more Race 1 podiums than anyone else and more reversed-grid Race 2 wins too. Definitely one to watch for the future.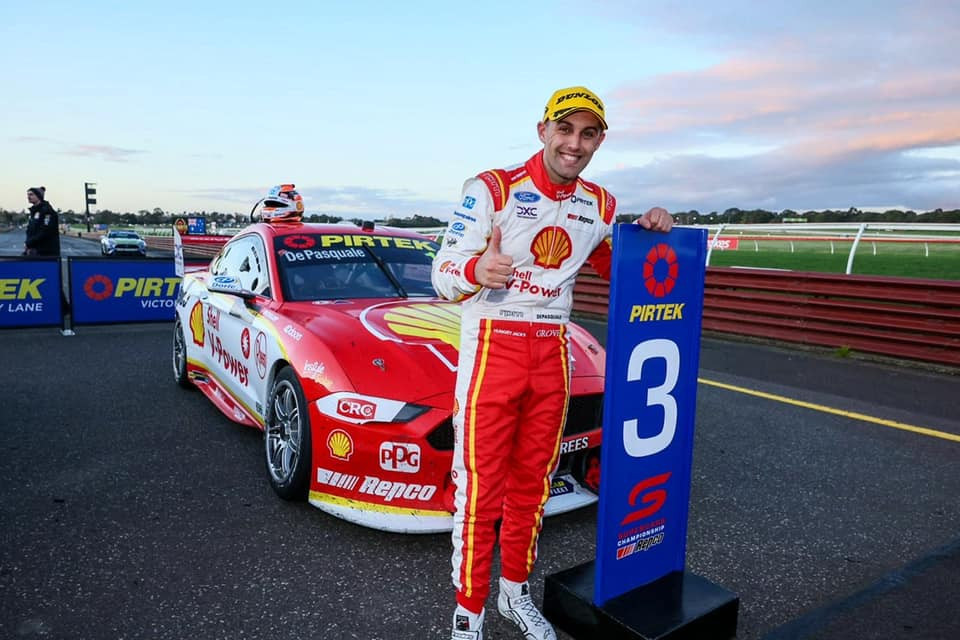 9 – Anton De Pasquale – Supercars – Dick Johnson Racing – 1 win
Anton de Pasquale had a mixed season behind the wheel of his Dick Johnson Racing-prepared Ford Mustang, scoring "only" one win but a total of eleven podium finishes.
The Australian driver started the season strongly but fell down the order towards the end, finishing fourth overall, just ahead of his team-mate Will Davison despite scoring fewer wins. De Pasquale ended the season on a high with a pole and podium finish in Adelaide.
8 – Ash Sutton – BTCC – Motorbase Performance – 3 wins
After back-to-back titles in his Laser Tools Racing Infiniti, Ash Sutton's decision to switch to Motorbase for 2022 raised interesting questions over how he would deal with a return to front-wheel drive.
The answer was pretty well. Through the first half of the BTCC season, Sutton was a regular points scorer and then after the summer break, he would grab three wins to move into the championship picture – coming close at Brands Hatch but setting himself up well to challenge for title number four next year.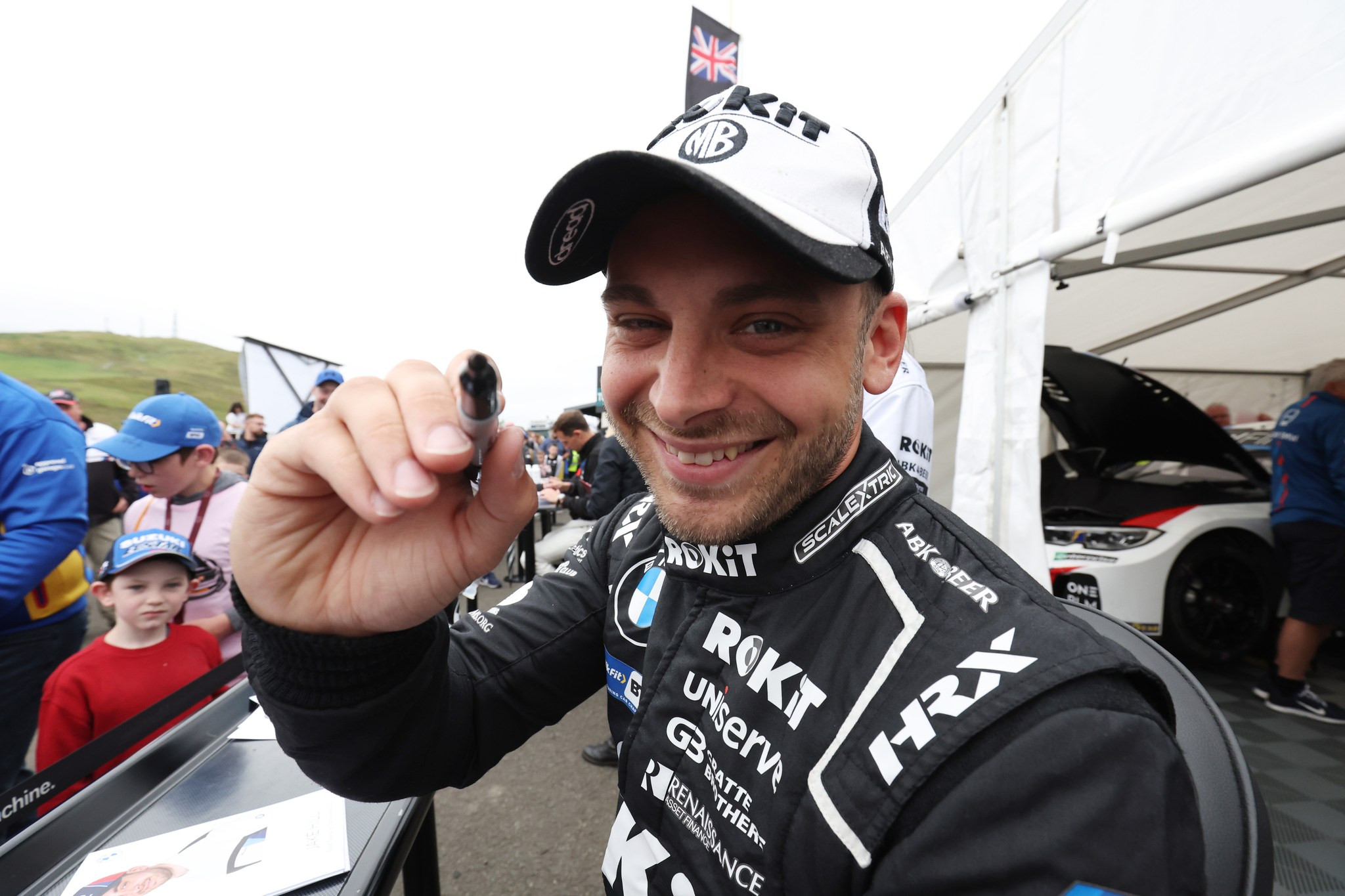 7 – Jake Hill – BTCC – West Surrey Racing – 3 wins
After a solid 2021 campaign with Motorbase, the move to West Surrey Racing for 2022 provided Jake Hill with his best chance yet of challenging for the BTCC title – and he came close to grabbing the opportunity with both hands.
A wheel-to-wheel fight with team-mate Colin Turkington at Donington showed he was up for the fight and a total of three wins and 13 podiums (more than anyone else) saw him end the year in a fine third spot.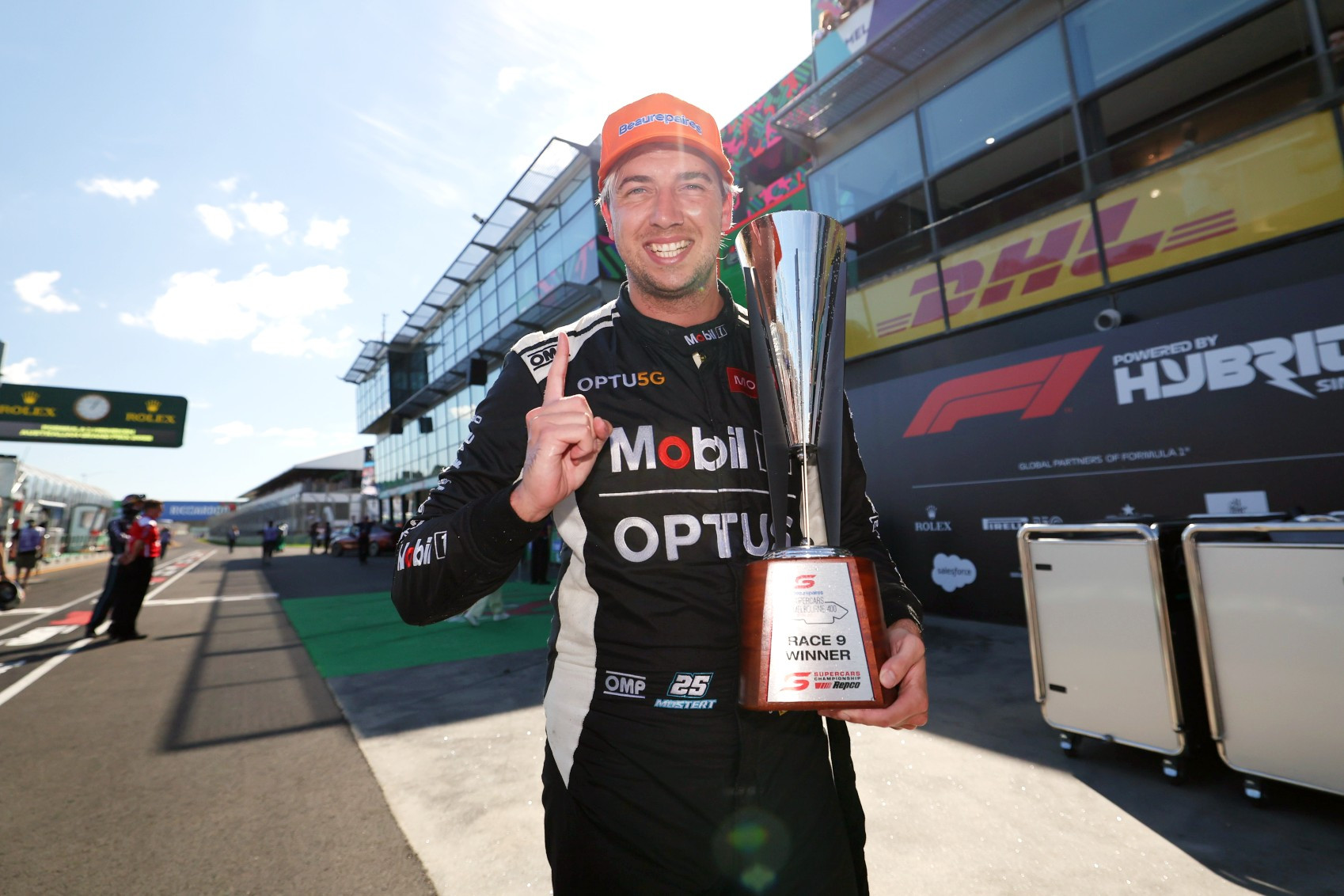 6 – Chaz Mostert – Supercars – Walkinshaw Andretti United – 5 wins
Chaz Mostert headed the championship at the start of the season with a strong performance at Sydney Motorsport Park. The Walkinshaw Andretti United driver had an up and down season from there.
He claimed five wins throughout the year and a total of 14 podiums, including an impressive double win at Albert Park. But several mishaps, including being disqualified at Hidden Valley Raceway, meant that he had to settle for third overall.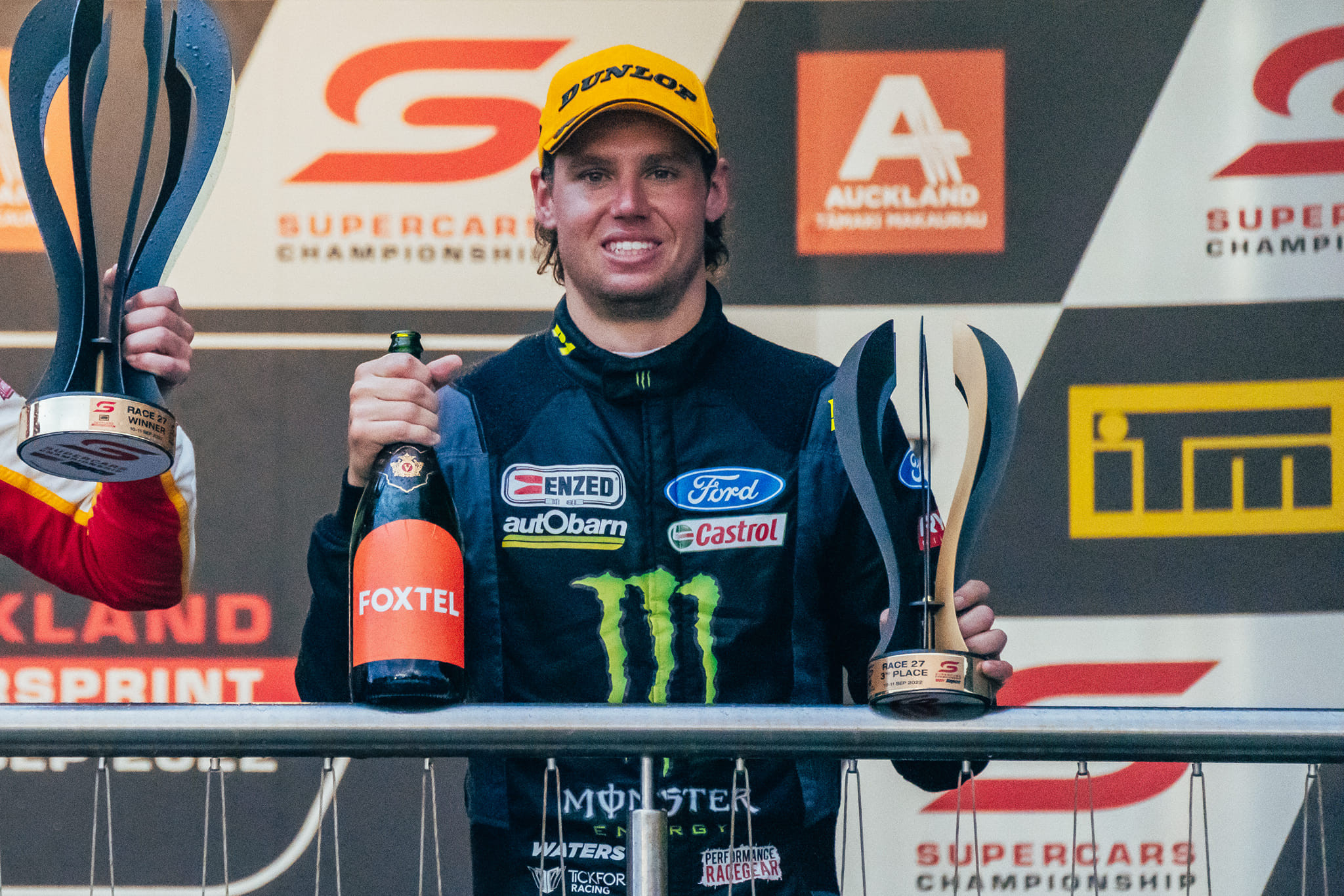 5 – Cameron Waters – Supercars – Tickford Racing – 3 wins
Cameron Waters was a master of consistency in the Supercars Championship this year, especially in the final half, finishing on the podium 14 times for Tickford Racing to claim the runner-up spot, just as in 2020.
Waters will definitely be one to watch next year when the championship switches to the new Gen3 regulations and Tickford Racing might be able to provide him with a stronger challenger to rival teams such as Triple Eight.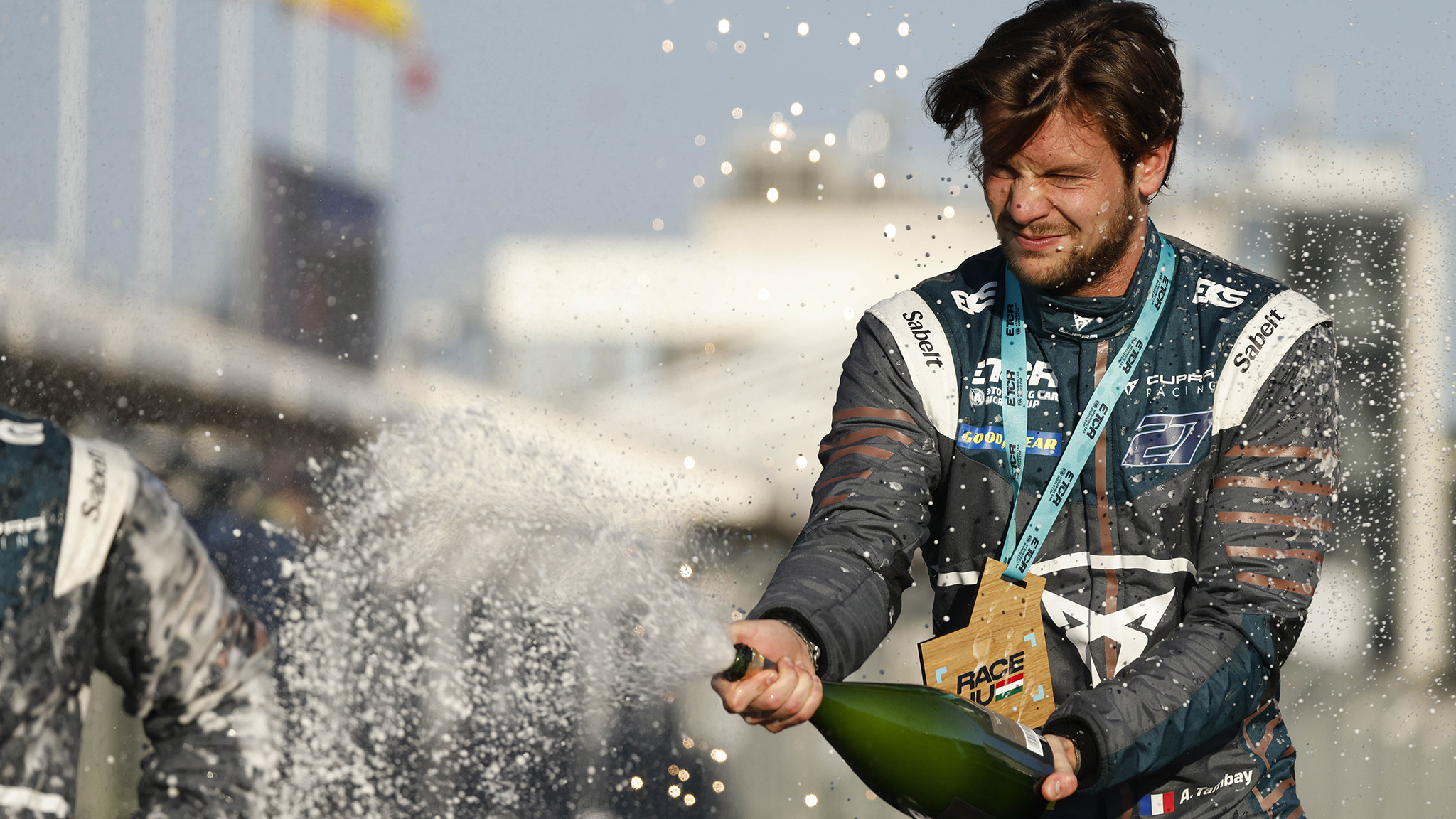 4 – Adrien Tambay – ETCR – Cupra EKS – 1 win
Adrien Tambay "came of age" during his first season in the FIA ETCR, with mature driving and great strategic thinking from the very first round at Pau. Even Cupra Racing Head of Technical Development Xavi Serra confessed that they were surprised by the maturity shown by the Frenchman.
"Only" claiming one overall victory at the Hungaroring (out of six races), Tambay's consistency allowed him to overcome 2021 champion and team-mate Mattias Ekström in his first year of electric racing, making him a worthy FIA ETCR champion.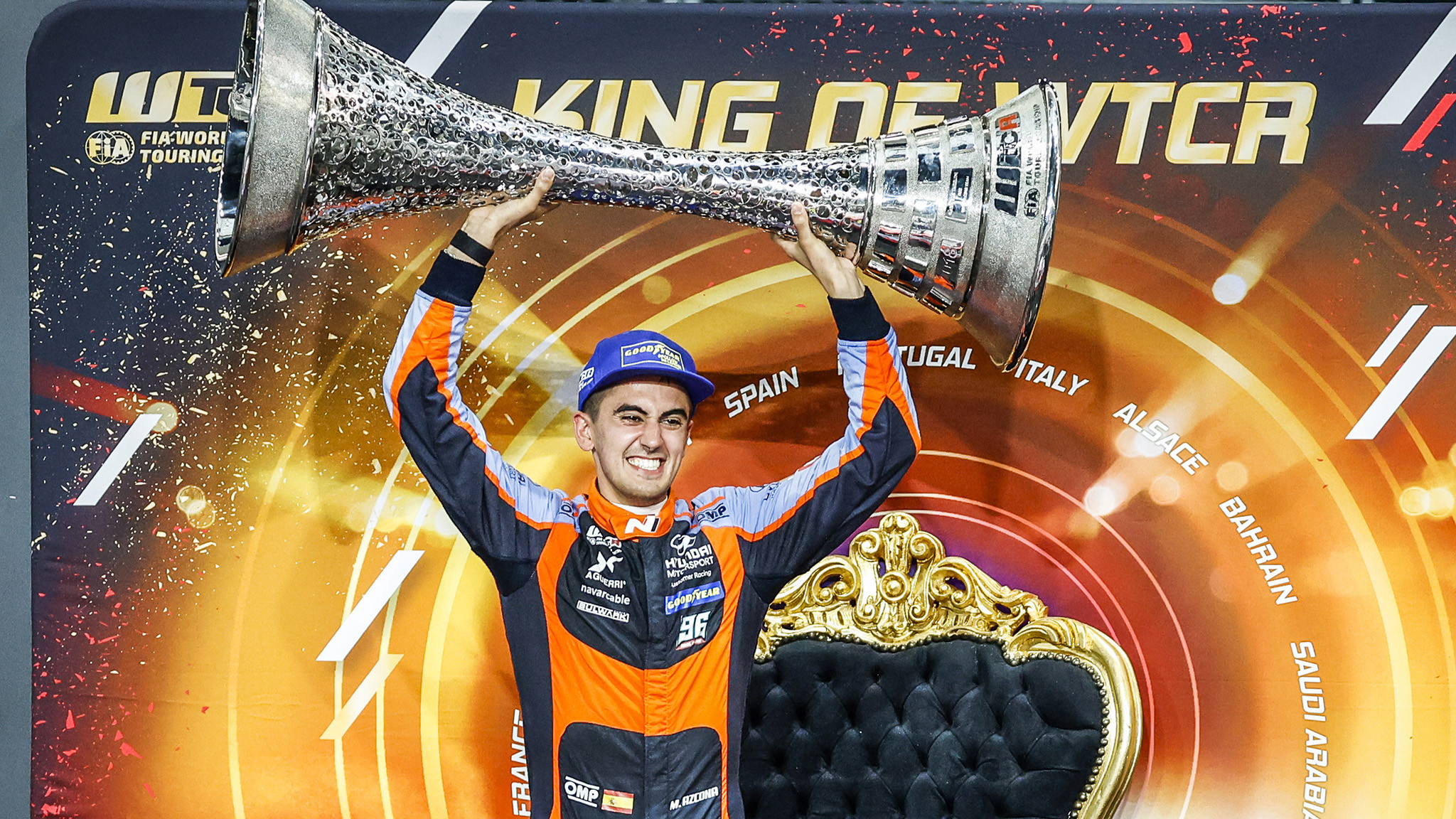 3 – Mikel Azcona – WTCR/ETCR – BRC Racing Team – 5 wins
The ascension is complete for the young Spaniard. It's never easy filling the shoes of a certain Gabriele Tarquini, but for Azcona to not only do that, but emulate the touring car legend with a world title in his first year with Hyundai is quite simply, a sensational achievement.
Right back in his title-winning TCR Europe campaign in 2018, the signs of greatness were there. They were moved onto the global scene a year later with his first victory for PWR Racing. Since then, it's been one way only and Azcona is a truly deserving champion.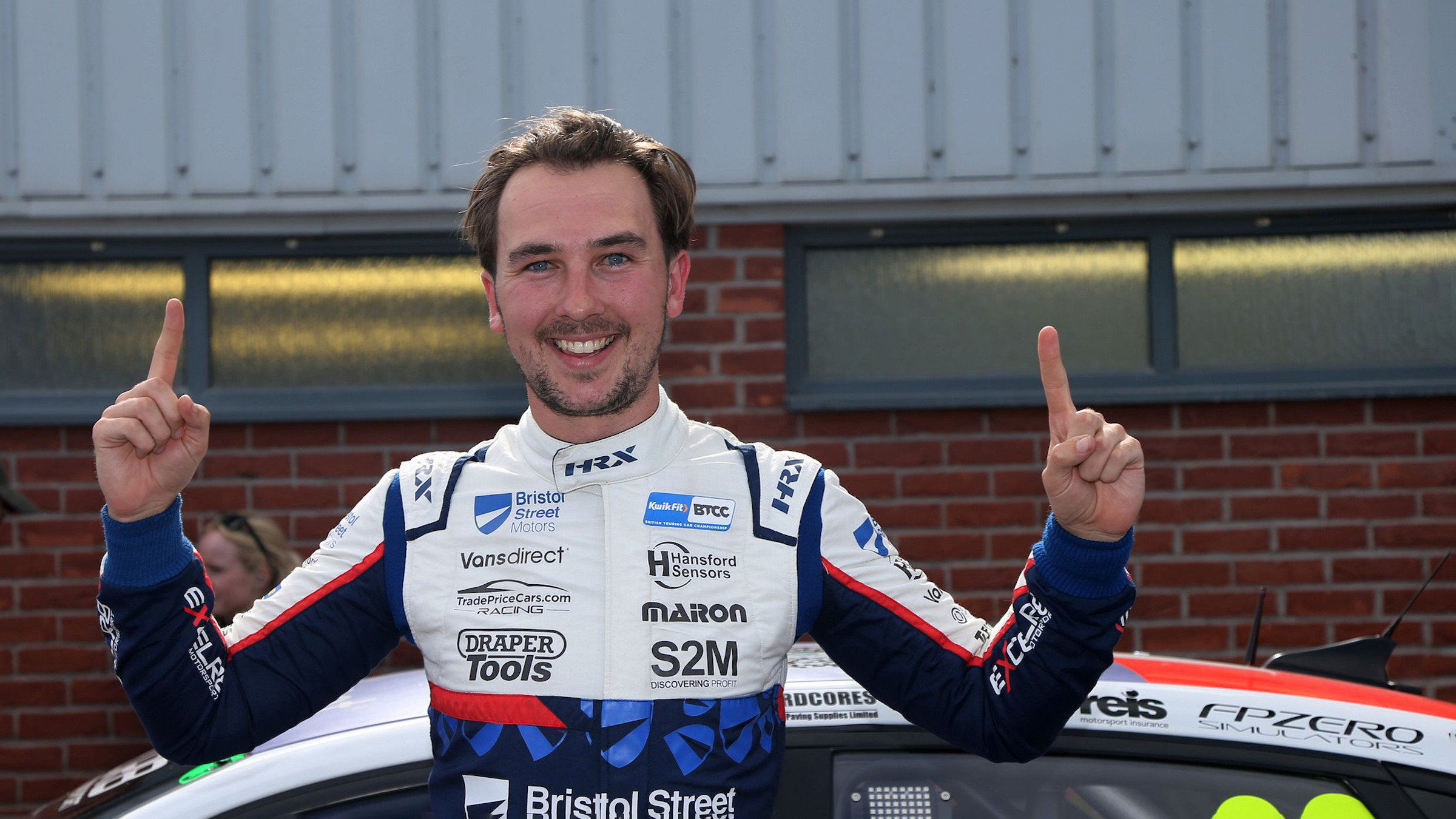 2 – Tom Ingram – BTCC – EXCELR8 Motorsport – 6 wins
Having come close multiple times, 2022 was the season that Tom Ingram achieved his life-long dream of securing the British Touring Car Championship title – and he did it in fine style.
From the moment he won the first race of the hybrid era at Donington Park, Ingram was in the heart of the title fight in his EXCELR8-run Hyundai and a masterful performance on Finals Day at Brands Hatch saw him emerge on top of the four-way battle for honours. A deserving, and popular, champion.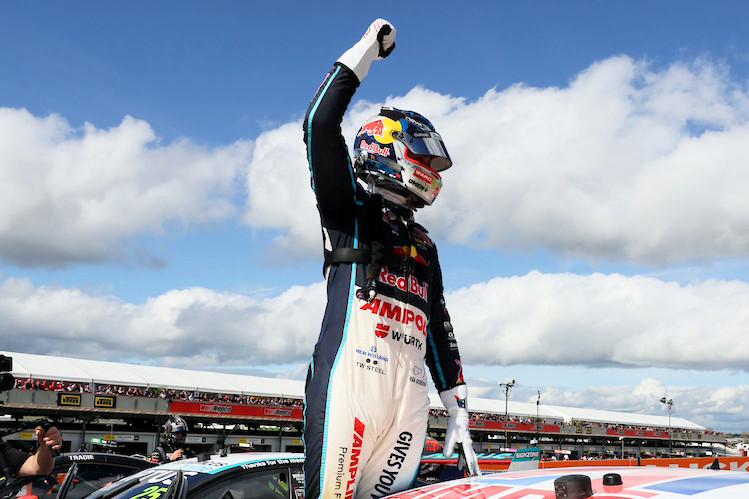 1 – Shane van Gisbergen – Supercars – Triple Eight – 21 wins
Shane van Gisbergen was more or less untouchable in the Supercars Championship this year, winning 21 of 34 races for Triple Eight Race Engineering to take his third title.
The Kiwi claimed Bathurst 1000 honours and won five races in a row on two separate occasions during the 2022 season.
Van Gisbergen is a worthy TouringCarTimes Driver of the Year and is the first driver to claim the award three times – 2016, 2021 and 2022.
TouringCarTimes Driver of the Year – Hall of fame
2007 – Mattias Ekström
2008 – Yvan Muller
2009 – Colin Turkington
2010 – Jason Plato
2011 – Rob Huff
2012 – Gordon Shedden
2013 – Jamie Whincup
2014 – José María López
2015 – José María López/Mark Winterbottom
2016 – Shane van Gisbergen
2017 – Norbert Michelisz
2018 – Scott McLaughlin
2019 – Colin Turkington
2020 – René Rast
2021 – Shane van Gisbergen
2022 – Shane van Gisbergen
Click the years above to read more.
TouringCarTimes' Top 30 drivers of 2022: 20 to 11
TouringCarTimes' Top 30 drivers of 2022: 30 to 21