TouringCarTimes' Top 30 drivers of 2020: 10 to 1
The final part of the 14th annual TouringCarTimes' staff rundown of the top 30 touring car drivers in the world is here, looking back across the 2020 season.
Over the past week, we have ranked the drivers we think are the best from the BTCC, DTM, Supercars, WTCR and various TCR championships, and here is the final ten.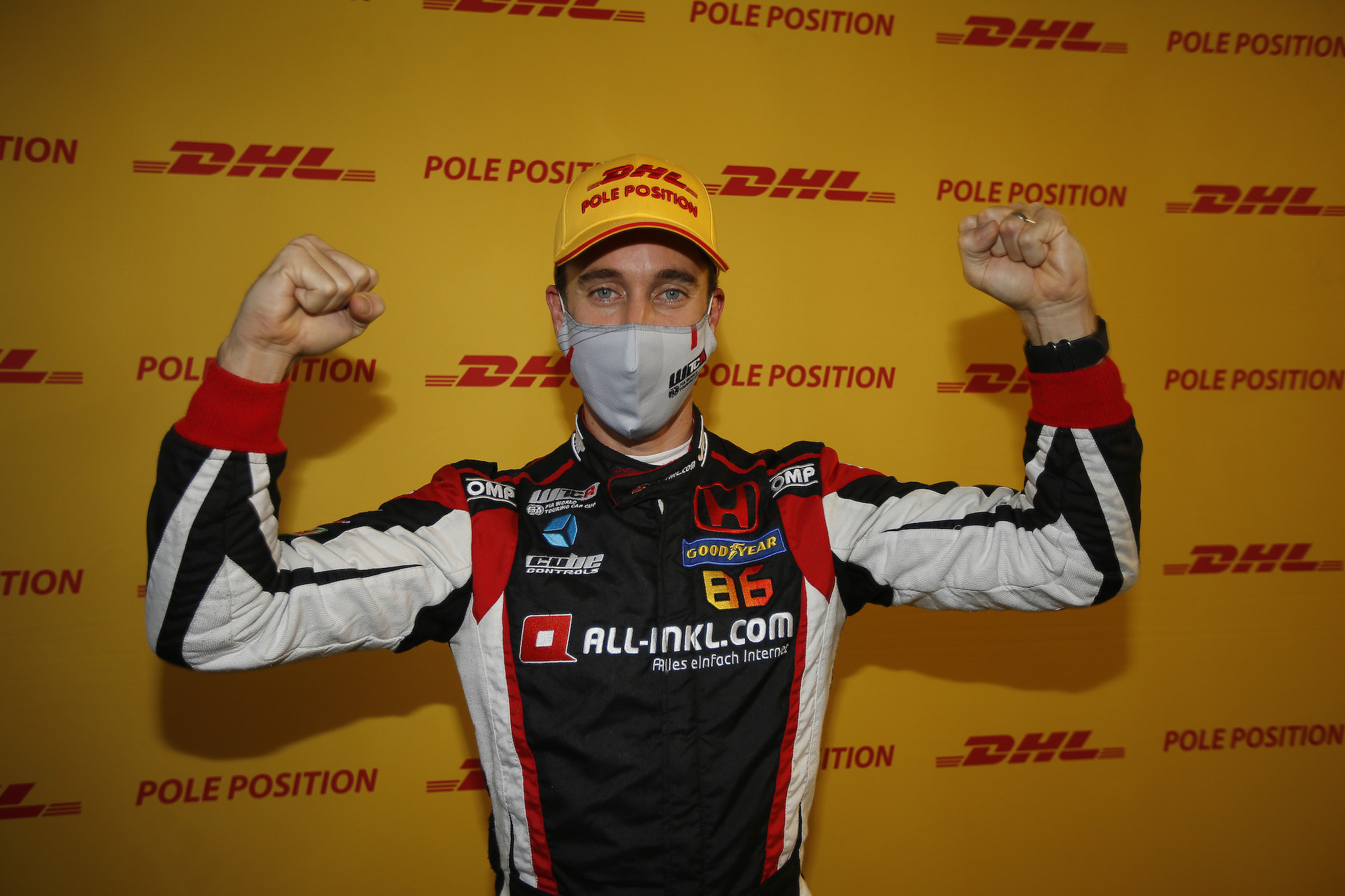 10: Esteban Guerrieri – WTCR – Münnich Motorsport – 4 wins
After taking third in 2018 and second in 2019, Esteban Guerrieri went into this season hoping that his line of progression would finally lead him to the WTCR title.
That ultimately didn't materialise, but Guerrieri was the leading contender for Münnich Motorsport Honda once again and rarely put a wheel wrong in 2020. In fact, if it wasn't for the defining engine blow-out in the season-opening race at Zolder, it could well have been a different story for Guerrieri – who set the pace for much of the subsequent rounds and blasted to an emphatic double win from double poles in Hungary.
The Argentinian went into the final round in Spain as Yann Ehrlacher's main title rival, and upped the heat with a sensational turnaround win on a damp track in Race 1 (albeit aided by team-mate Néstor Girolami moving across on the last lap). That all came undone in the subsequent second race, however, when he clattered the back of Bence Boldizs' Cupra and retired, handing the title to Ehrlacher.
Still, it was another strong season all-round for Guerrieri, who returns for another shot at WTCR glory in 2021 and is all but sure to remain a leading force.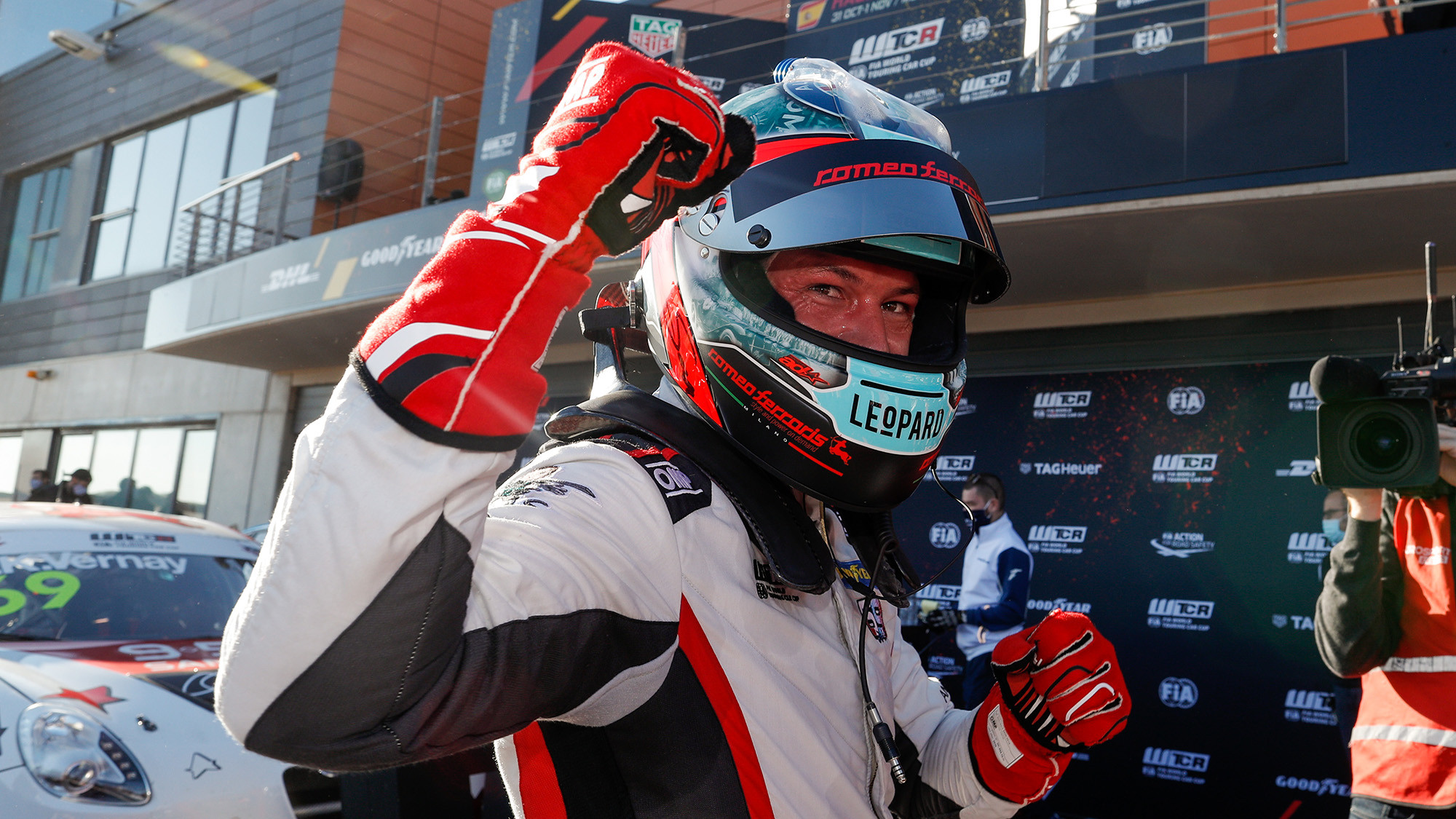 9: Jean-Karl Vernay – WTCR – Team Mulsanne – 1 win
Jean-Karl Vernay was impressive in 2020, taking Team Mulsanne's Alfa Romeo Giulietta Veloce TCR to third in the WTCR standings. Vernay was best of the rest behind Cyan Racing Lynk & Co duo Yann Ehrlacher and Yvan Muller, finishing just a solitary point behind the latter to very nearly spoil the 1-2 party for the Swedish team.
In what was effectively a one-car operation – sometime team-mate Luca Filippi running well down the order on the selected rounds he attended as a wild card – Vernay was able to break the stranglehold of the multi-car teams and display remarkable consistency.
He took 14 top ten finishes from 16 races, produced imperious race craft, and was the undisputed WTCR Trophy champion for drivers racing without manufacturer support. Vernay is now set to join Team Mulsanne/Romeo Ferraris' PURE ETCR effort, where he should be similarly spectacular to watch.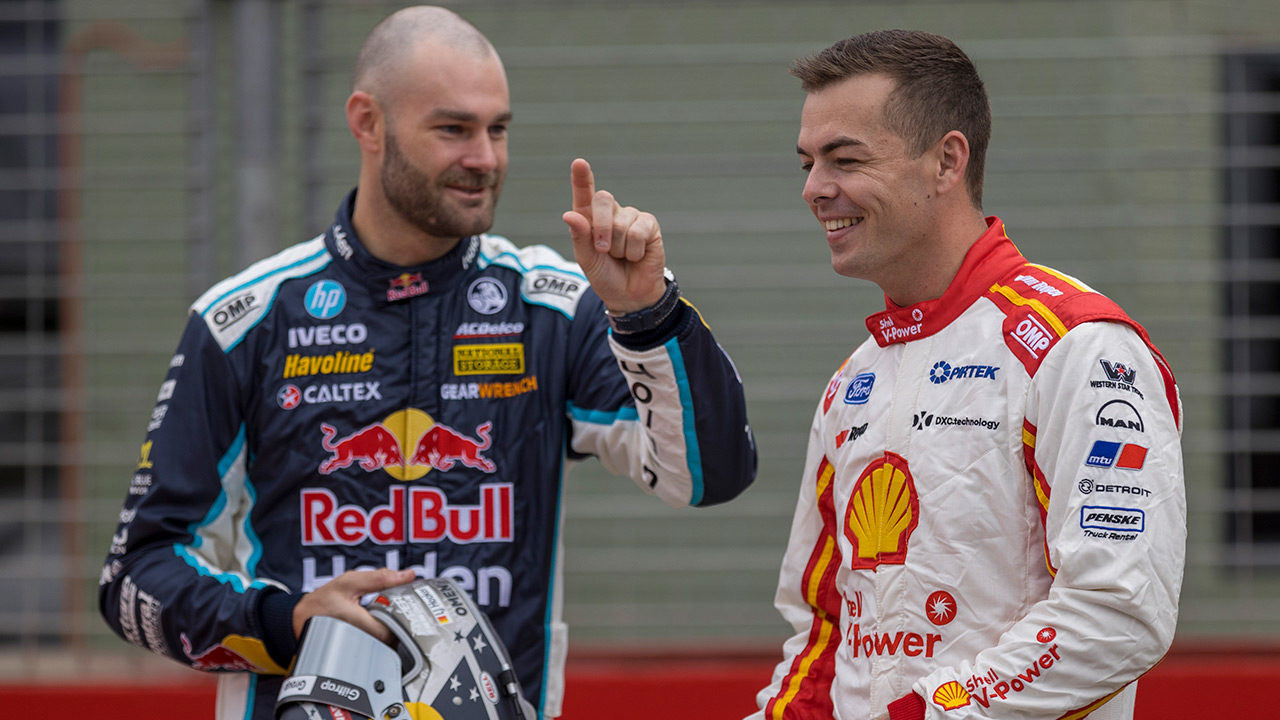 8: Shane van Gisbergen – Supercars – Triple Eight – 4 wins
Head down, eyes forward was the approach of the 2016 series champion this year after early season DNF's meant he had nothing to lose.
That mentality is what makes the Giz dangerous in the best ways and he really got his head down after notching up his first win of the season in Townsville.
His and co-driver Garth Tander's drive to take the Bathurst 1000 was a hard slog, resulting in a well deserved victory for the Kiwi who has almost become the number one at Triple Eight.
7: Nico Müller – DTM – Team Abt Sportsline – 6 wins
Nico Müller was the man to beat at the beginning of the 2020 DTM season and looked to be on the path for his first DTM title.
But a few mistakes and technical issues, and the stunning late season form of a certain René Rast, put an end to that.
The Team Abt Sportsline driver still enjoyed an impressive season, racking up no less than six victories and a total of 13 podiums from 18 races.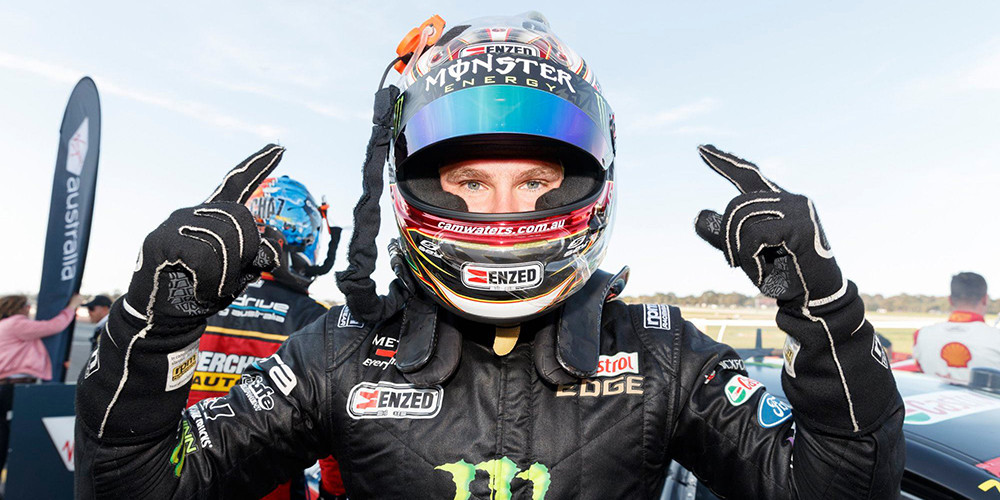 6: Cameron Waters – Supercars – Tickford Racing – 1 win
It's hard to argue that a driver could have a breakout year nine years on from making their category debut, but stepping up to team leader status allowed Cam Waters to do just that.
Filling the space of the head driver at Tickford Racing, consistent results and a first solo win in the category at the penultimate round showed that Waters might just be a force to be reckoned with in the future.
Bathurst pole and a hard-fought second place finish will be on the show-reel for some time.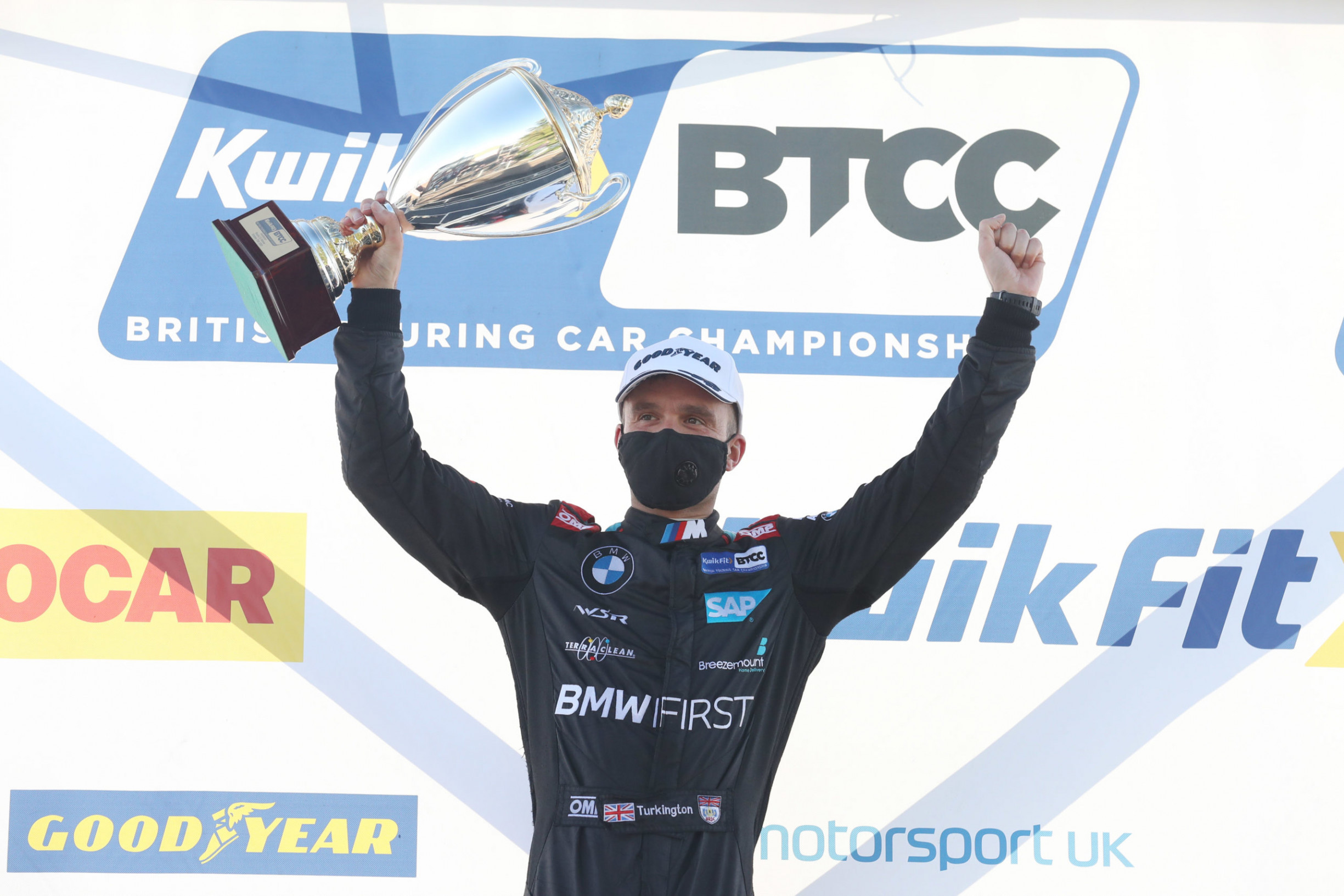 5: Colin Turkington – BTCC – West Surrey Racing – 5 wins
Had the weather conditions been more favourable in the season finale, there is a good chance that Colin Turkington would have ended 2020 with a record-breaking fifth BTCC title to his name.
As it was, the WSR driver was forced to settle for second spot but can hold his head up high after a stellar campaign in the BMW saw him score more points than in three of his previous championship winning seasons.
Turkington's class was evident across the season, which was reflected in him ending the year as the best qualifier despite invariably carrying additional ballast into a weekend. Thruxton and Croft, where valuable points were lost, proved to be key – although a 60 point haul at Snetterton was one of the best weekends of his career.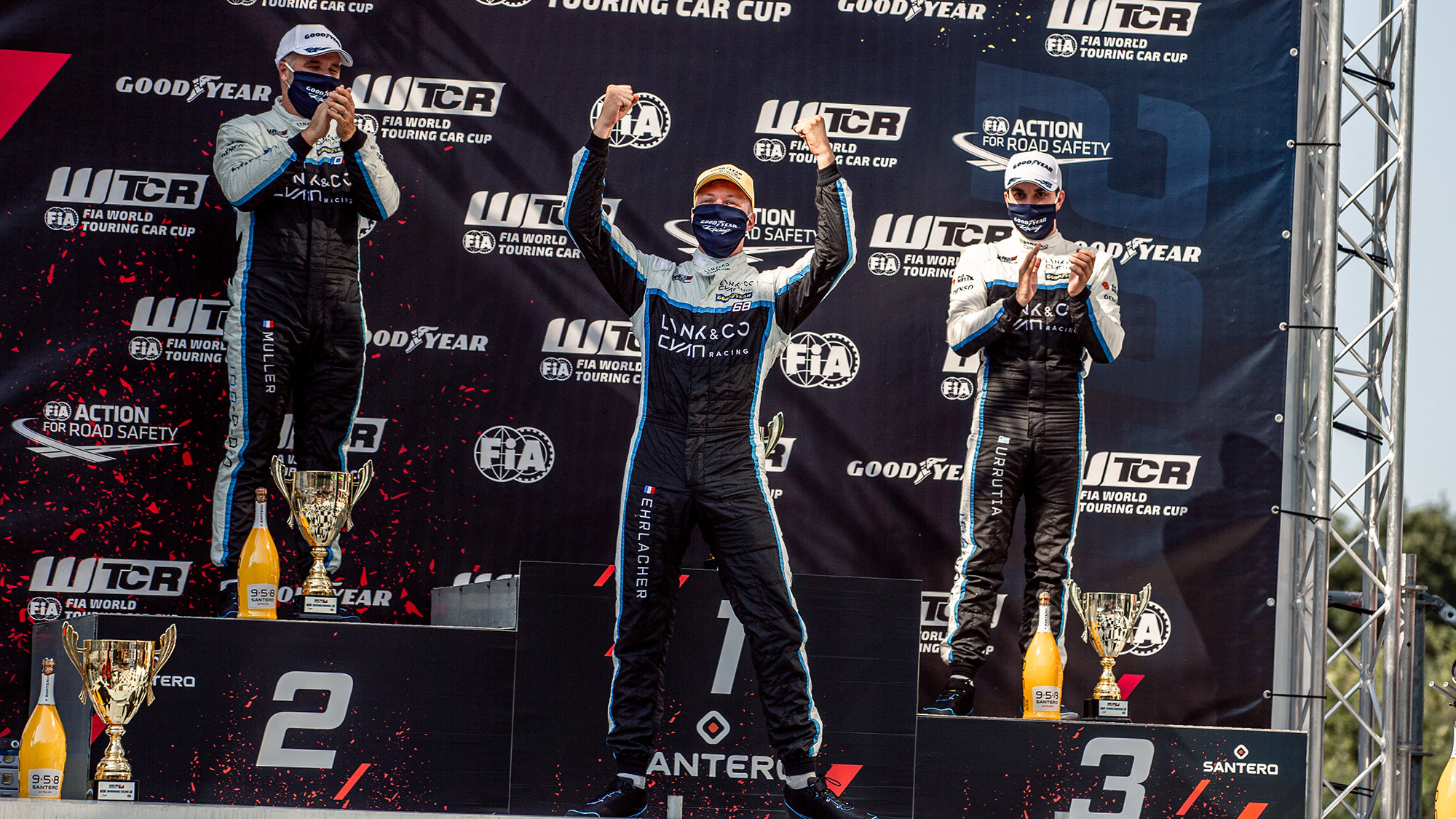 4: Yann Ehrlacher – WTCR – Cyan Racing – 3 wins
When someone establishes a new all-time record as the youngest touring car world champion in history, you'd be hard-pressed to overlook their achievements.
Yann Ehrlacher set new standards for the sport in a year dominated off the track by covid restrictions, overcoming all the challenges of a unique, Europe-only campaign to ultimately seal the WTCR crown at just 24 years of age.
Ehrlacher laid the foundations for his title bid in the early parts of the shortened, six-round season, winning races at three of the opening four events. He then consolidated his lead with maturity belying his age to wrap up the title at the Aragón finale, heading his own uncle and Lynk & Co Cyan Racing team-mate Yvan Muller in the standings to take up the baton for the French racing dynasty.
The fact that Ehrlacher was able to take command of the likes of Muller and fellow team-mate Thed Björk, both ex world-beaters, makes him a very worthy champion who could still have several decades of success ahead of him.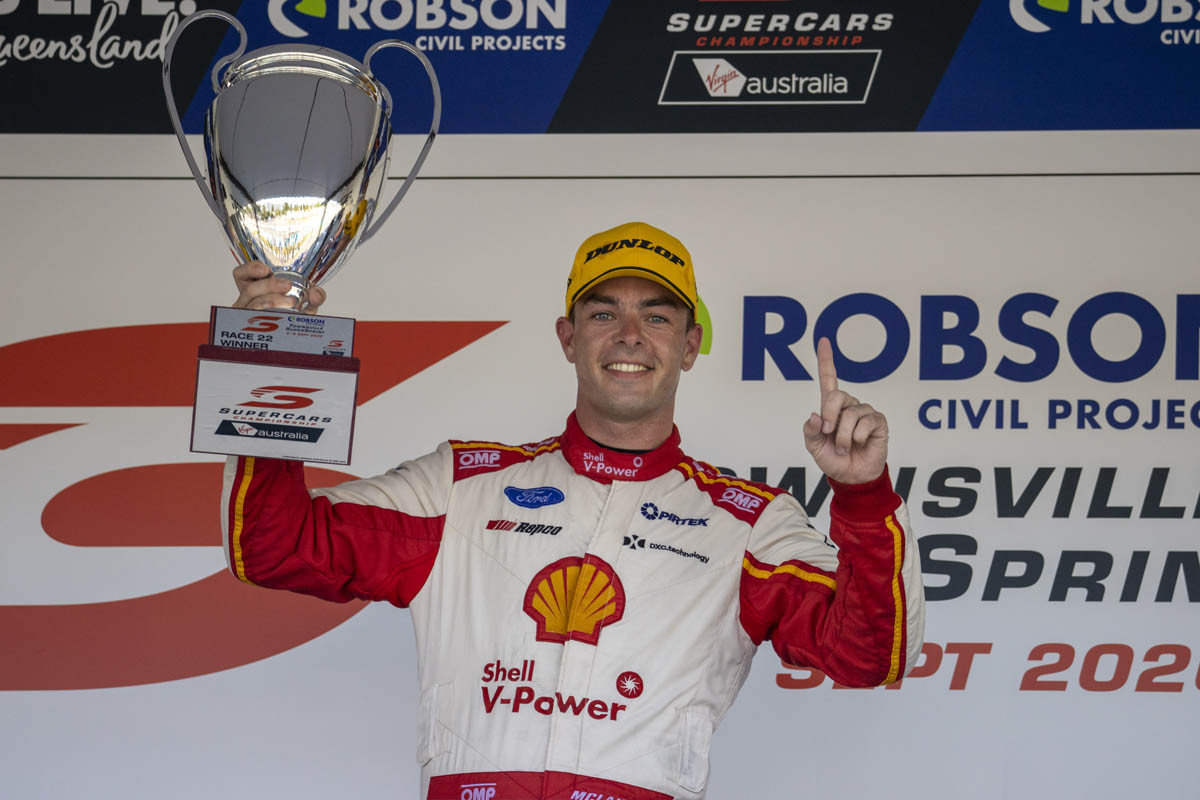 3: Scott McLaughlin – Supercars – DJR Team Penske – 13 wins
Leaving 2020 and the Supercars Championship full-time as a three-time champion, McLaughlin's departure will leave big shoes to fill on the grid.
In his final year of Supercars racing with a question mark constantly hanging over his head about whether it would indeed be the last dance, he put his head down and from race two in Adelaide controlled the year, sealing the title at the penultimate round.
The numbers don't lie; 13 wins from 27 race starts is an incredible strike rate which was deserving of a championship.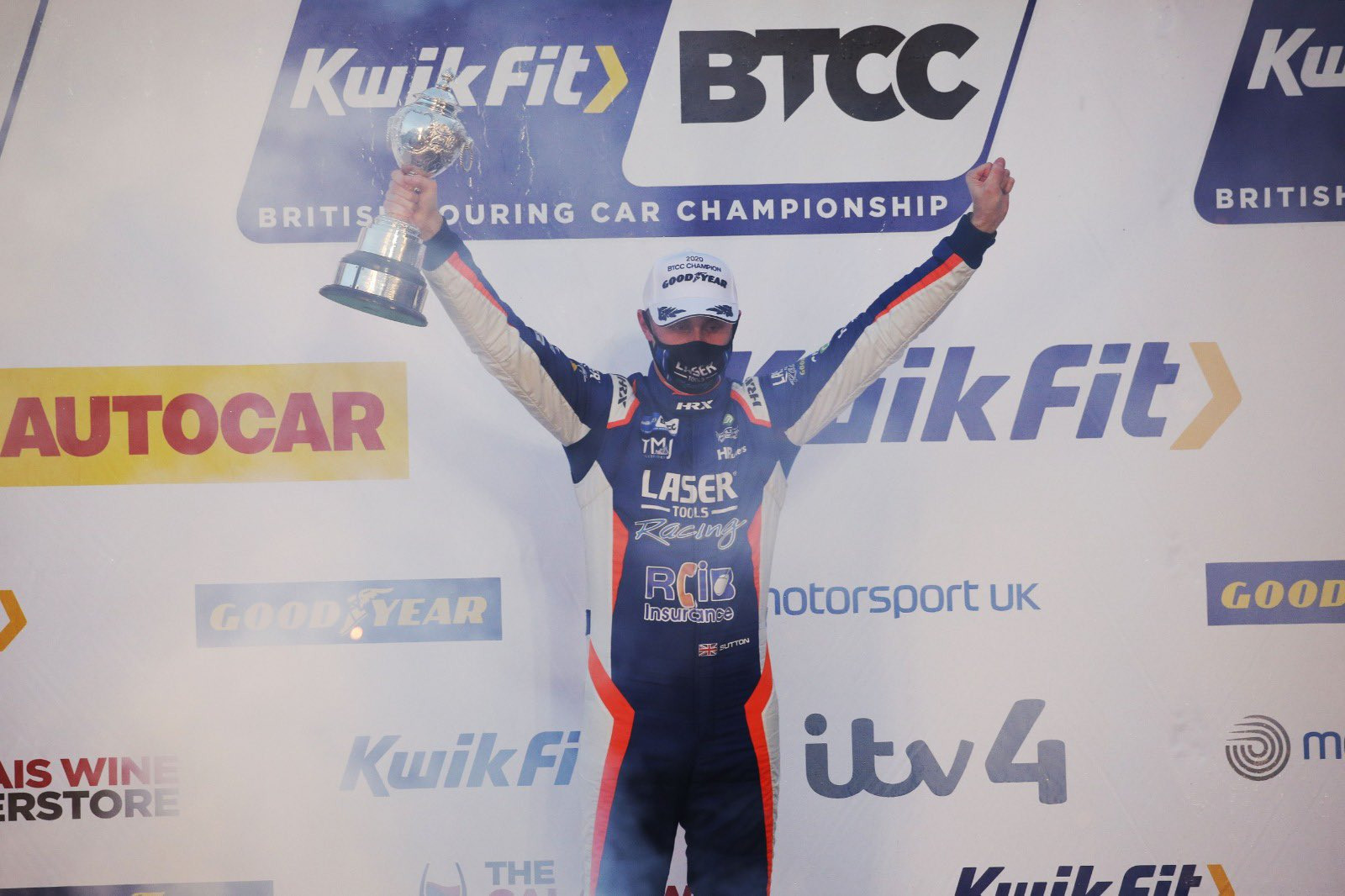 2: Ash Sutton – BTCC – Laser Tools Racing – 5 wins
There's no doubt that Ash Sutton and the Laser Tools Racing Infiniti was the quickest race package in the BTCC in 2020, with the end result being a second title for the 2017 champion to add to the one he secured with Team BMR.
Although qualifying was something of a weak point across the season, Sutton's combative style saw him battle his way to five wins in the Infiniti Q50 – setting more fastest laps than anyone else, leading more laps and making up more positions than any of his rivals.
Mastering the tricky weather conditions on Finals Day proved to be key in his fight with Colin Turkington, and to beat the four time champion and his West Surrey Racing team with a new package was an indication of just how good Sutton's season was.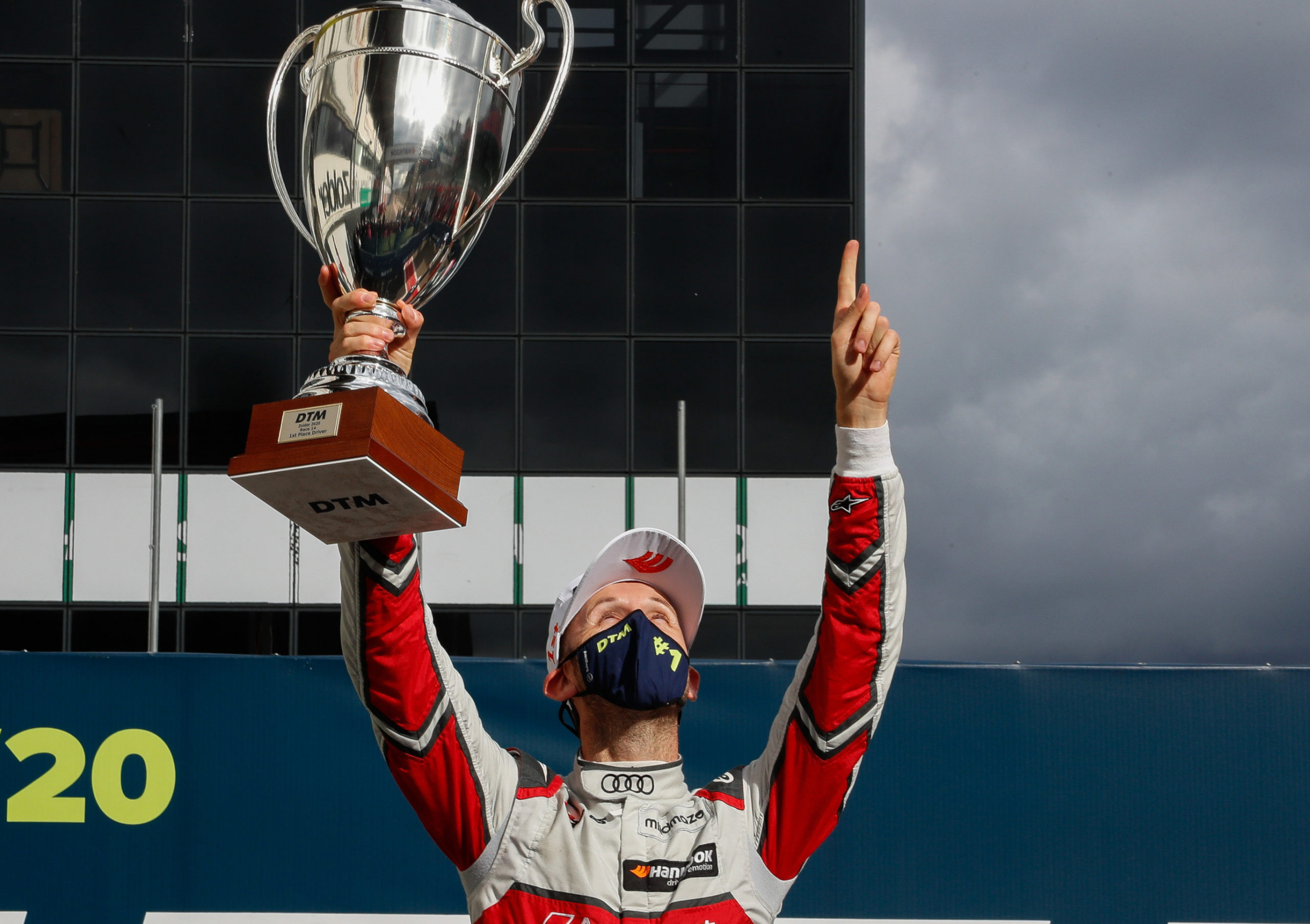 1: René Rast – DTM – Audi Sport Team Rosberg – 7 wins
René Rast had a tough start to the season and was outpaced by his main rivals at Team Abt, Nico Müller and Robin Frijns.
But when it mattered, he made the most of his capabilities, turning the tables around in a spectacular way across the final three race weekends.
The Audi driver won all four back-to-back races at Zolder and headed to the Hockenheim season finale in the lead to clinch his third DTM crown from the four complete seasons he has taken part in.
The results has made him the most successful Audi DTM driver and a worthy 2020 TouringCarTimes driver of the year.
TouringCarTimes driver of the year – Hall of fame
2007 – Mattias Ekström
2008 – Yvan Muller
2009 – Colin Turkington
2010 – Jason Plato
2011 – Rob Huff
2012 – Gordon Shedden
2013 – Jamie Whincup
2014 – José María López
2015 – José María López/Mark Winterbottom
2016 – Shane van Gisbergen
2017 – Norbert Michelisz
2018 – Scott McLaughlin
2019 – Colin Turkington
2020 – René Rast
TouringCarTimes' Top 30 drivers of 2020: 20 to 11
TouringCarTimes' Top 30 drivers of 2020: 30 to 21