TouringCarTimes' Top 30 drivers of 2016: 10 to 1
Here is the final rundown of TouringCarTimes' staff view of the top 30 touring car drivers in 2016. We have over the past three days gone through who we think are the best drivers from the BTCC, DTM, STCC, TCR, V8 Supercars and WTCC championships this year.
Positions 30 to 21 can be found here and 20 to 11 here.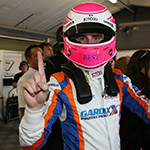 10 – Sam Tordoff (BTCC – West Surrey Racing – 2 wins)
There's no doubt that Tordoff would have been a popular winner of the BTCC title after an impressive season that saw him at the sharp end throughout. His car wasn't always the quickest and he didn't win as many races as his main title rivals, but Tordoff kept racking up the points and can count himself unlucky to be leaving the touring car scene as a runner-up rather than a champion.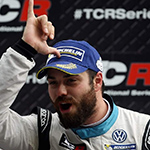 9 – Stefano Comini (TCR – Leopard Racing – 3 wins)
The Swiss driver was clearly more mature this season, learning to fight only when he needed too, while still displaying a spectacular driving style. A different approach didn't change the outcome by Macau, with Comini emerging as a worthy TCR International Series double champion.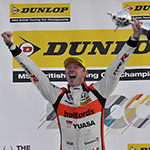 8 – Gordon Shedden (BTCC – Team Dynamics – 4 wins)
At the half-way stage of the season, Shedden's title defence appeared to be in tatters after a tough run of form. However, after the summer break, the Honda driver saw the tide turn and only failed to score once as he hunted down his rivals ahead; eventually knocking Sam Tordoff off top spot in the final race of the year. It would be hard to argue that he didn't deserve it.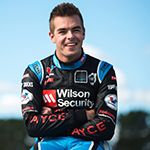 7 – Scott McLaughlin (V8SC – Garry Rogers Motorsport – 2 wins)
Scott McLaughlin made his last season for Volvo his best season so far. He was close to 600 points behind his countryman and newly crowned champion Shane van Gisbergen, but put on some of his most impressive drives of his career this season to claim a well-deserved bronze medal in the championship.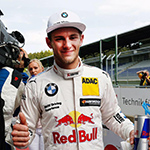 6 – Marco Wittmann (DTM – Team RMG – 3 wins)
The German driver from BMW was, once again, fast, a good strategist and consistent. 15 points finishes in 18 races and zero mistakes allowed the Team RMG driver to prevail in a heated and close battle, which lasted right until the last lap of the season.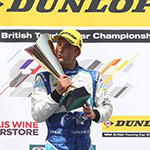 5 – Colin Turkington (BTCC – Team BMR – 4 wins)
He may have only finished the year in fourth spot, but when you consider that the first three meetings – and nine races – were effectively written off, it's a mark of Turkington's class that he ended the year with a season-high five wins to his name. Once BMR got the Subaru working at Oulton Park, Turkington outscored everyone else on the grid and came close to what would have been the most astonishing of title wins on Finals Day.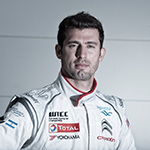 4 – José María López (WTCC – Citroën Racing – 8 wins)
López was again the class of the field in the WTCC in 2016, although it was clear he was under a lot less pressure than in his first two years in the championship. The Argentinian romped to another easy title with the new race format forcing him to be less aggressive in the reverse grid races and make the best use of his outstanding raw pace in the main races.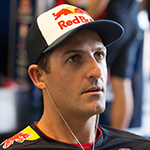 3 – Jamie Whincup (V8SC – Triple Eight – 7 wins)
Despite being beaten by his new team-mate, it is no surprise to find the most successful V8 Supercars driver ever in the top three again of our list. There were a few too many mistakes and incidents in his season which ultimately saw him miss out on his seventh title, but he will no doubt be just as strong for the title race next year.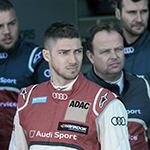 2 – Edoardo Mortara (DTM – Abt Sportsline – 5 wins)
The Italian was the most successful driver of the DTM season with five wins, but a timing glitch in Zandvoort cost him ten points that ultimately would have decided the title in his favour. Mortara showed determination and a fighting spirit, overcoming technical difficulties to put on a stellar performance at the season finale. In the end, he was the runner-up by just four points.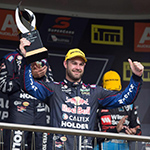 1 – Shane van Gisbergen (V8SC – Triple Eight – 8 wins)
The super-fast Kiwi took full advantage of the opportunity given to him with V8 Supercars giants Triple Eight Race Engineering in 2016. Facing the toughest rival you can possibly have, your team-mate, Shane van Gisbergen drove a stellar season to his first (of many) titles, and is a well-deserved number one on our list.
TouringCarTimes driver of the year – Hall of fame
2007 – Mattias Ekström
2008 – Yvan Muller
2009 – Colin Turkington
2010 – Jason Plato
2011 – Rob Huff
2012 – Gordon Shedden
2013 – Jamie Whincup
2014 – José María López
2015 – José María López/Mark Winterbottom
2016 – Shane van Gisbergen