TouringCarTimes' Top 30 drivers of 2021: 10 to 1
We have arrived at the final part of the 15th annual TouringCarTimes' staff rundown of the Top 30 touring car drivers in the world, looking back across the season of 2021.
Over the past week, we have ranked the drivers we think are the best from the BTCC, Supercars, WTCR and various TCR championships.
Here is the final ten:
10: Santiago Urrutia – WTCR/TCR South America – Cyan Racing/PMO Motorsport – 4 wins
Santiago Urrutia made his WTCR debut last year for Cyan Racing and took a clear step forward in 2021 with two victories and some impressive performances, including his overtake on Esteban Guerrieri at Adria for the lead.
The Uruguayan driver also made two appearances for PMO Motorsport in TCR South America, winning on his debut. Urrutia had no issues challenging his far more experienced team-mates at Cyan Racing in the WTCR and it looks like he has what it takes to seriously challenge for the title over the coming years.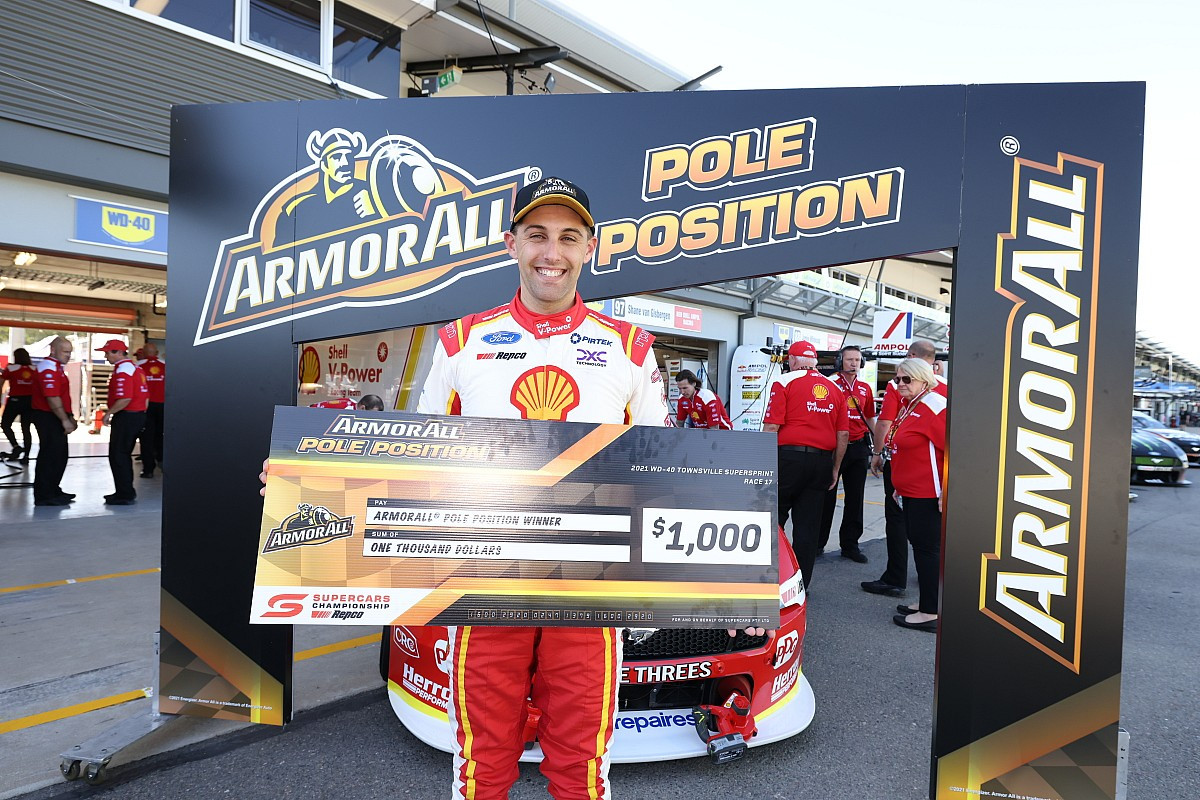 9: Anton de Pasquale – Supercars – Dick Johnson Racing – 6 wins
Anton de Pasquale had big shoes to fill replacing Scott McLaughlin for the 2021 Supercars season and he found the going tough in the early rounds of the season – only breaking onto the podium for the first time in round three at Symmons Plains.
Having grabbed a single win before the season was halted by COVID-19, de Pasquale was one of the form men after the restart and won five times across the four meetings in four weekends in Sydney. Eleven pole positions showed his speed, whilst only the two Triple Eight cars led more laps.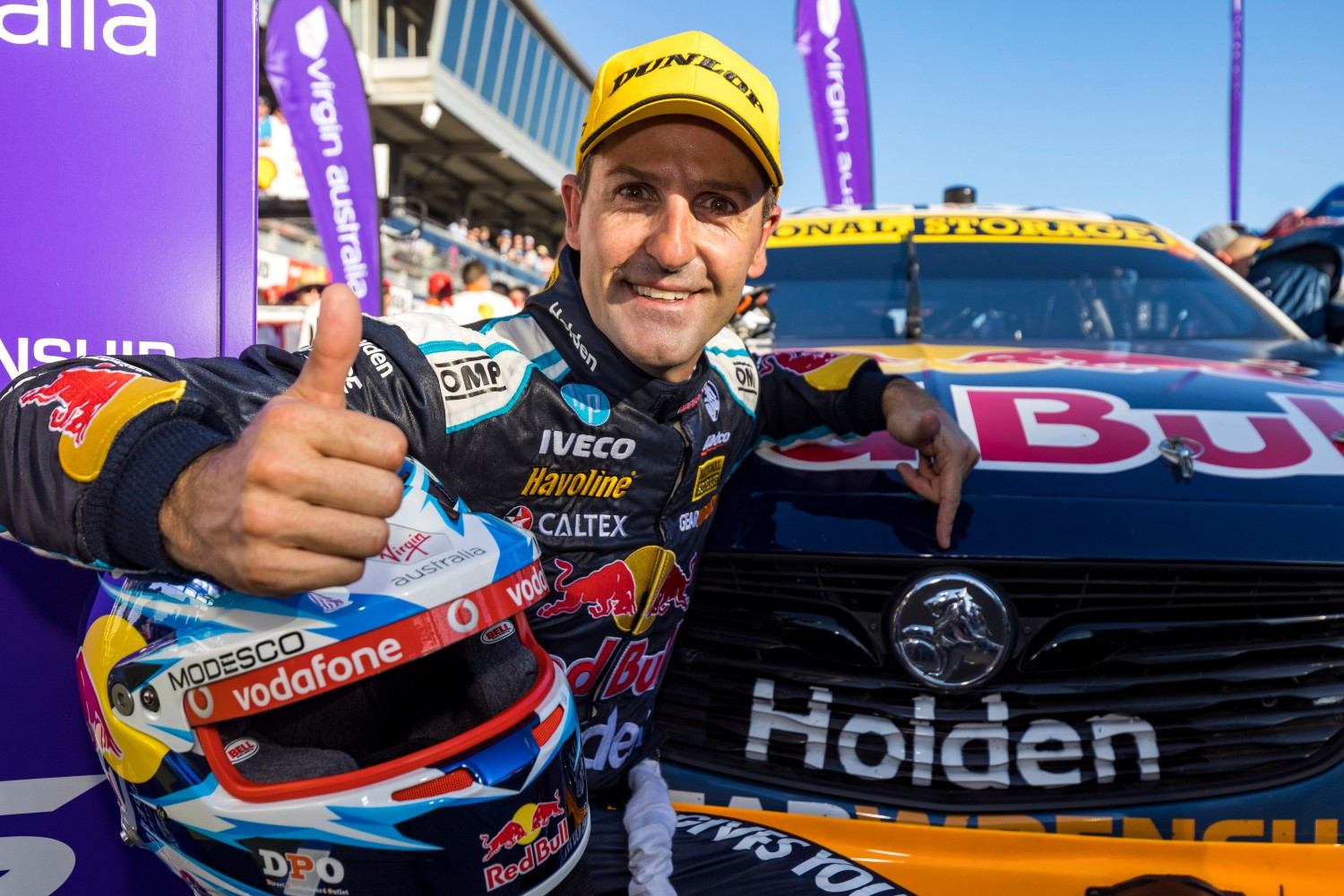 8: Jamie Whincup – Supercars – Triple Eight – 2 wins
Arguably the Greatest Of All Time when it comes to Australian Touring Car competition, Jamie Whincup reached the end of the road in 2021 as he brought the curtain down on his full-time career.
In the shadow of team-mate Shane van Gisbergen for much of the year, Whincup picked up two wins and only finished outside the top ten on two occasions to end the year in second spot, and now takes up a new challenge leading Triple Eight off track.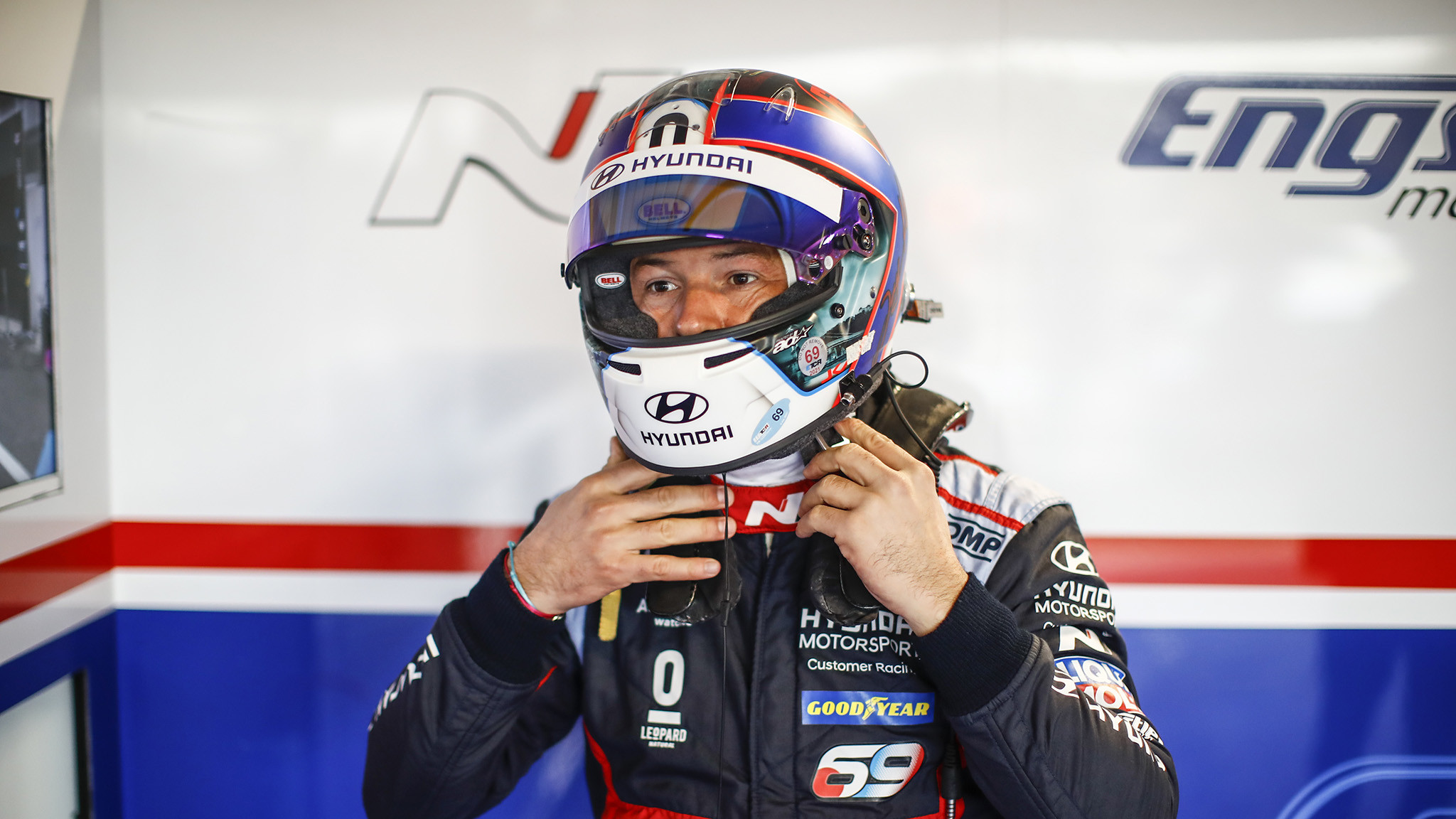 7: Jean-Karl Vernay – WTCR/PURE ETCR – Team Engstler/Hyundai Motorsport – 2 wins
Jean-Karl Vernay grabbed his opportunity of joining Hyundai for 2021 with both hands, coming on the back of an impressive performance in the privateer Alfa Romeo squad Team Mulsanne last year.
The French driver had a busy schedule of WTCR and PURE ETCR, finishing as the top Hyundai driver in both championships and was the main challenger to Mattias Ekström for the PURE ETCR title. Vernay is no doubt one to watch for both titles next year, should he get the opportunity to take part in both championships again.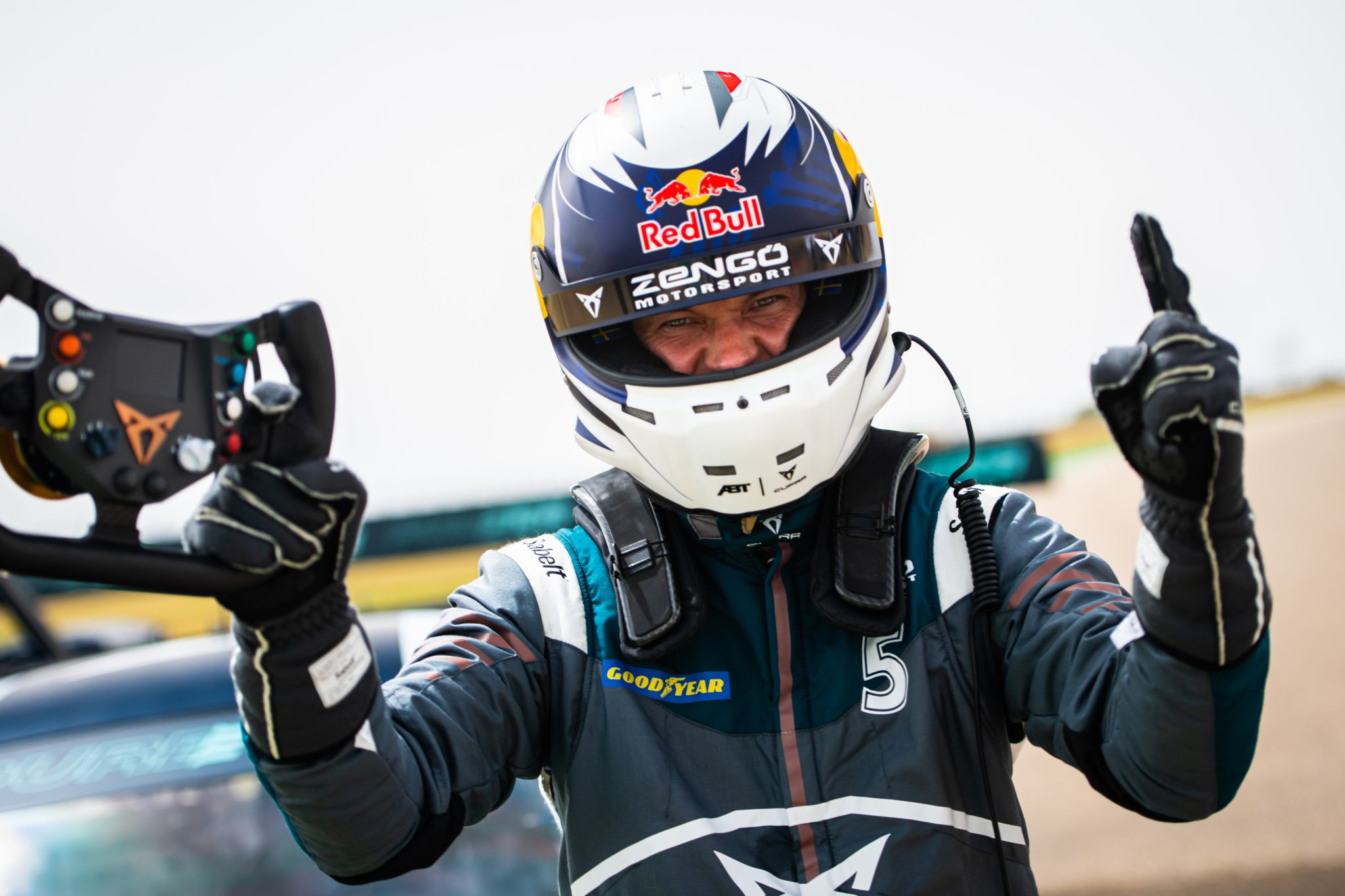 6: Mattias Ekström – PURE ETCR – Zengő Motorsport – 1 win
Touring car veteran Mattias Ekström showed that adapting to a completely new car and format in the PURE ETCR championship was no issue, fully utilising his vast racing and rallycross experience.
The Swede produced a solid season with few mistakes and survived a manic season finale to claim the inaugural PURE ETCR title, adding it to his impressive list of titles – including the STCC, DTM and World Rallycross titles.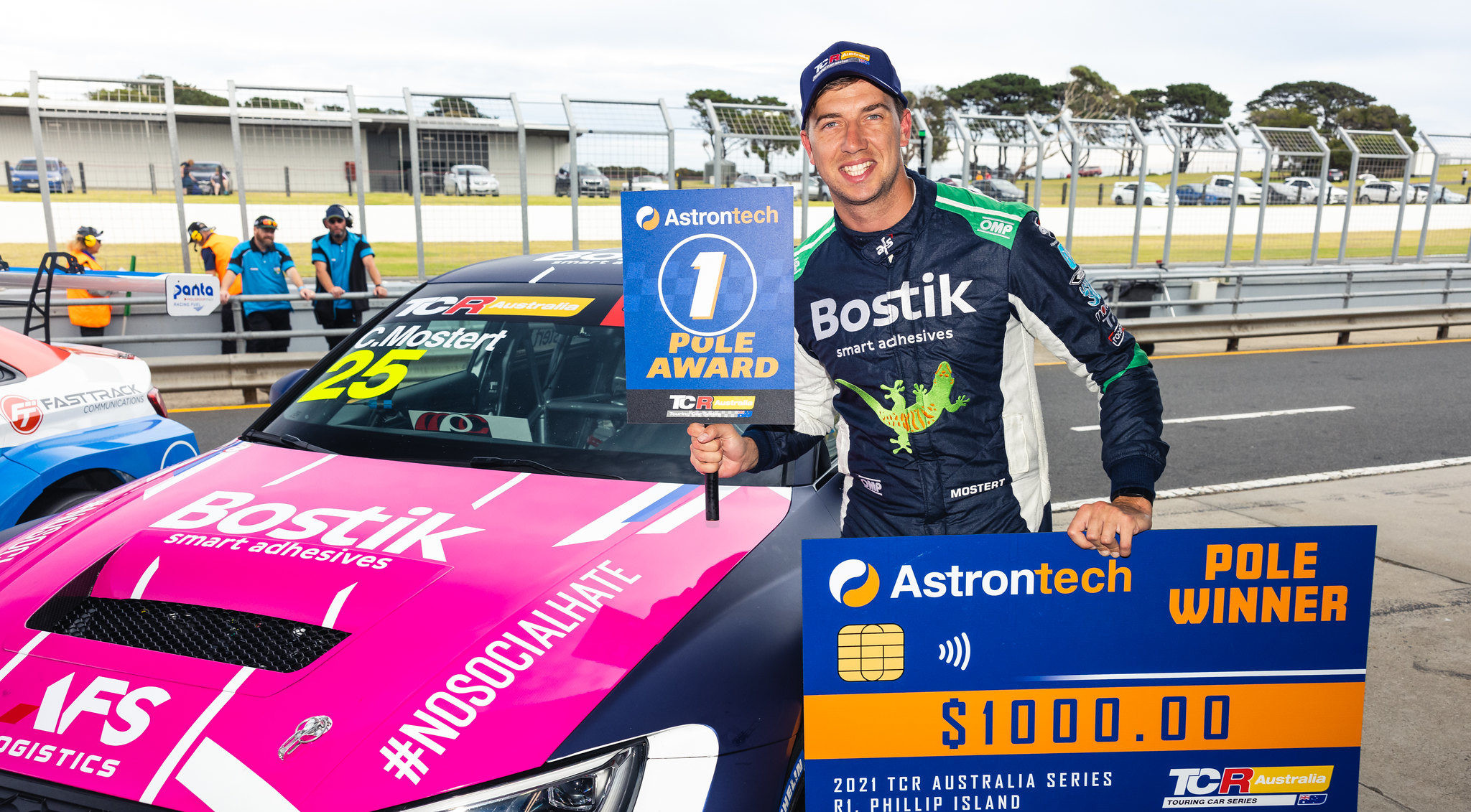 5: Chaz Mostert – Supercars/TCR Australia – Walkinshaw Andretti United/Melbourne Performance Centre – 8 wins
Chaz Mostert ran double duty in 2021 with a title-winning TCR Australia campaign alongside his second year with WAU in Supercars.
Having started the year well with a double podium at Bathurst, Mostert ended a win drought going back to early 2019 at Symmons Plains and also won in Darwin as he regularly challenged toward the sharp end of the grid.
A stunning performance alongside Lee Holdsworth resulted in a dominant second win in the Bathurst 1000 to end the year.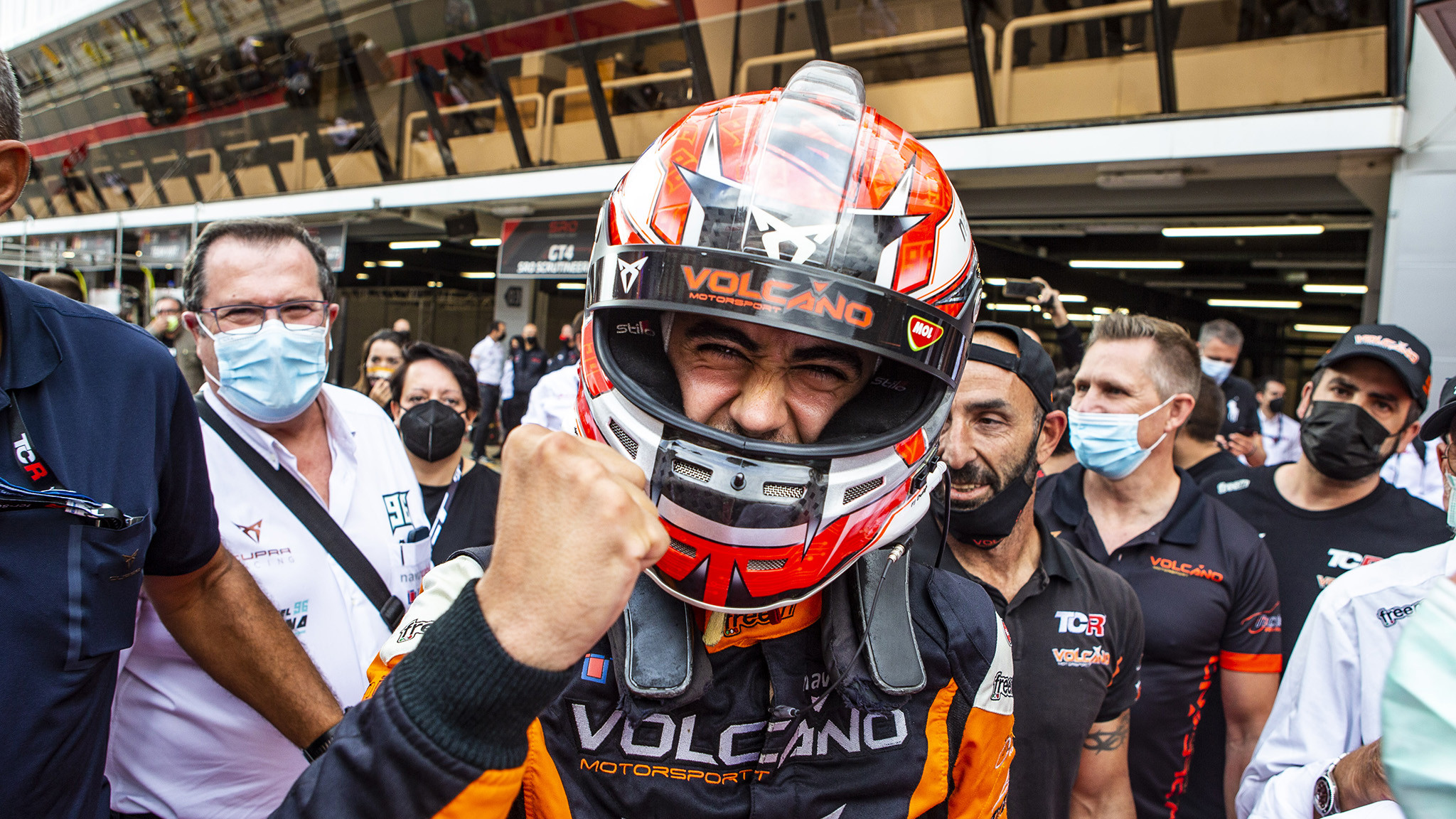 4: Mikel Azcona – WTCR/TCR Europe/PURE ETCR – Zengő Motorsport/Volcano Motorsport – 7 wins
Mikel Azcona was easily the best driver of the year in TCR Europe and was best of the Cupra drivers in the WTCR. He was only beaten by champion Mattias Ekström in PURE ETCR.
The bare stats are enough for his place in the top five of this list, but his race craft, manhandling of the Cupras that he drove and sheer pace was outstanding.
You almost hope the Spaniard qualifies out of the top ten in qualifying, such is the excitement he brings to each race – a true touring car multi talent.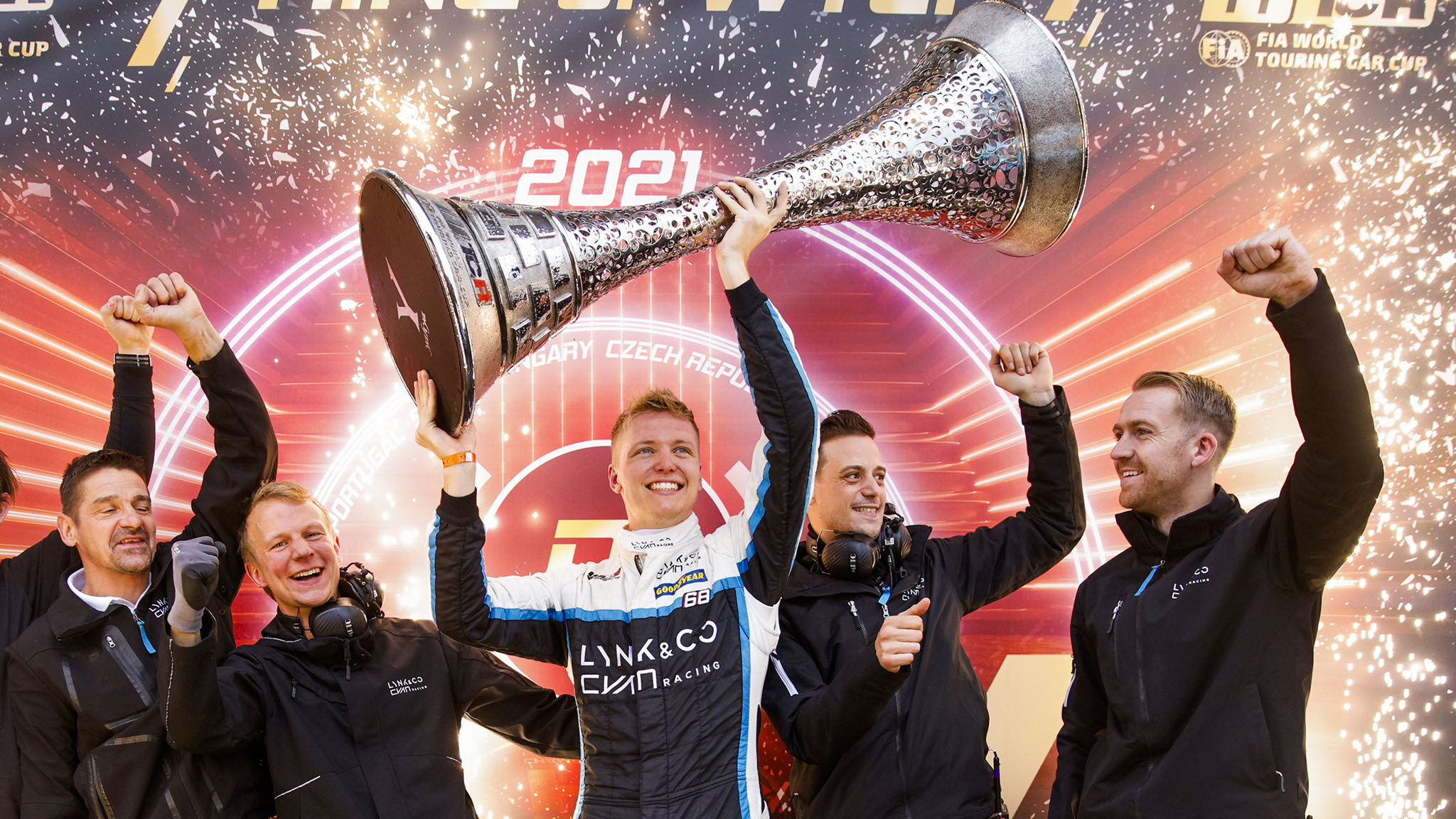 3: Yann Ehrlacher – WTCR – Cyan Racing – 2 wins
Yann Ehrlacher became the first driver to successfully defend his WTCR title after a consistent and smart 2021 WTCR season for Cyan Racing, although some criticized the Frenchman for receiving "too much" help from his Lynk & Co Cyan Racing team-mates and especially uncle Yvan Muller.
But the champion produced a stellar season, not putting a wheel wrong and put in some iconic drives such as the superior win in the second Adria race and especially the final race at Pau. Ehrlacher survived an intense barrage of wheel-to-wheel action with Norbert Michelisz and Esteban Guerrieri, two of the best touring car drivers in the world, on the last lap of the race.
A performance worthy of a world champion and he can now call himself a double world champion.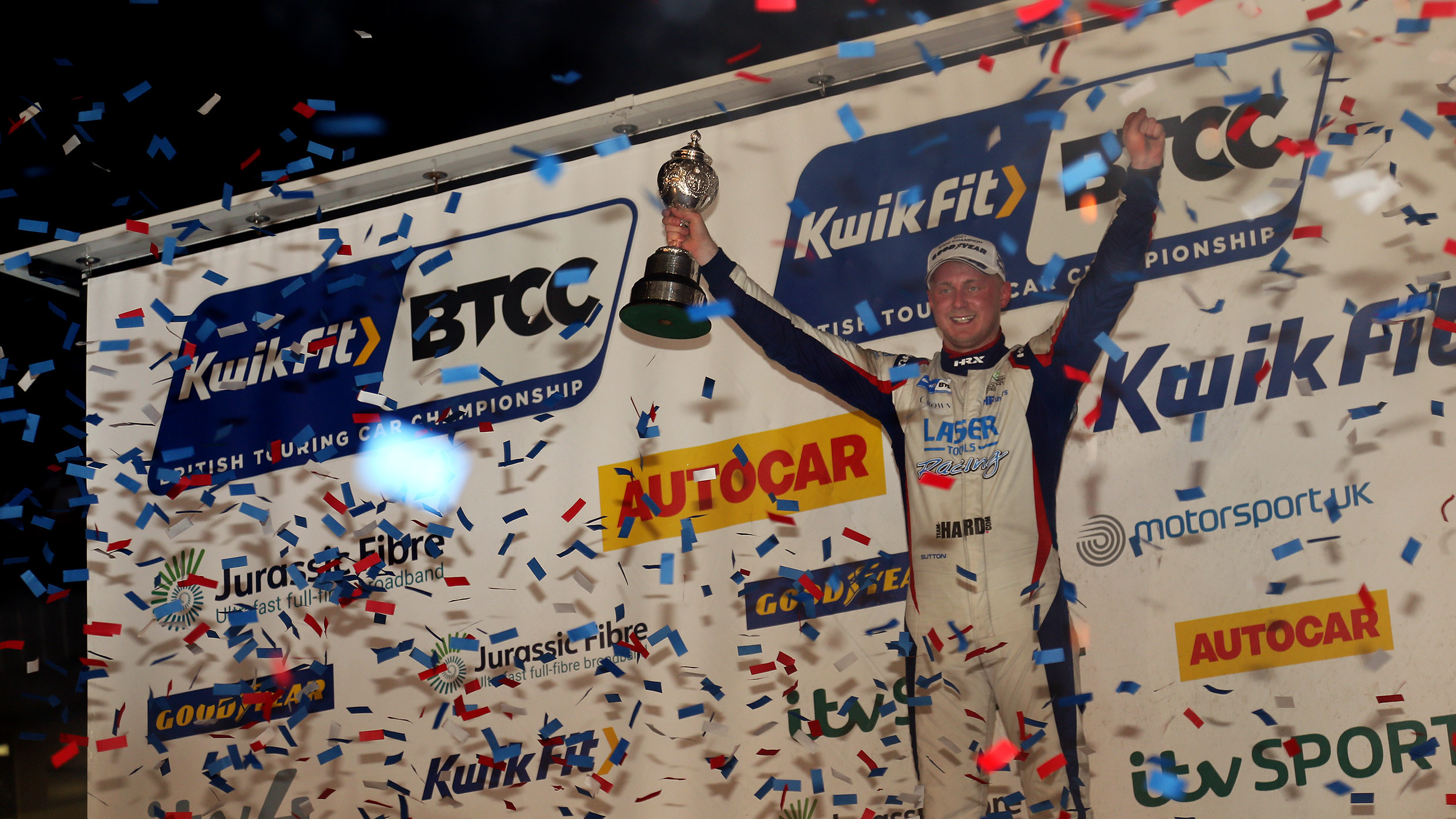 2: Ash Sutton – BTCC – Laser Tools Racing – 5 wins
The class of the field in 2021, Ash Sutton stormed to his third BTCC title having taken a fresh approach to his racing – focusing more on the long game as opposed to going all out for victory in every race.
It paid dividends as he took the crown with a race to spare in his Laser Tools Racing Infiniti having been out front for much of the campaign.
That showed the strength of his campaign given he was invariably carrying maximum ballast as a result. A well deserved runner-up on this list who will now seek to join Andy Rouse and Colin Turkington as a four-time champion in 2022.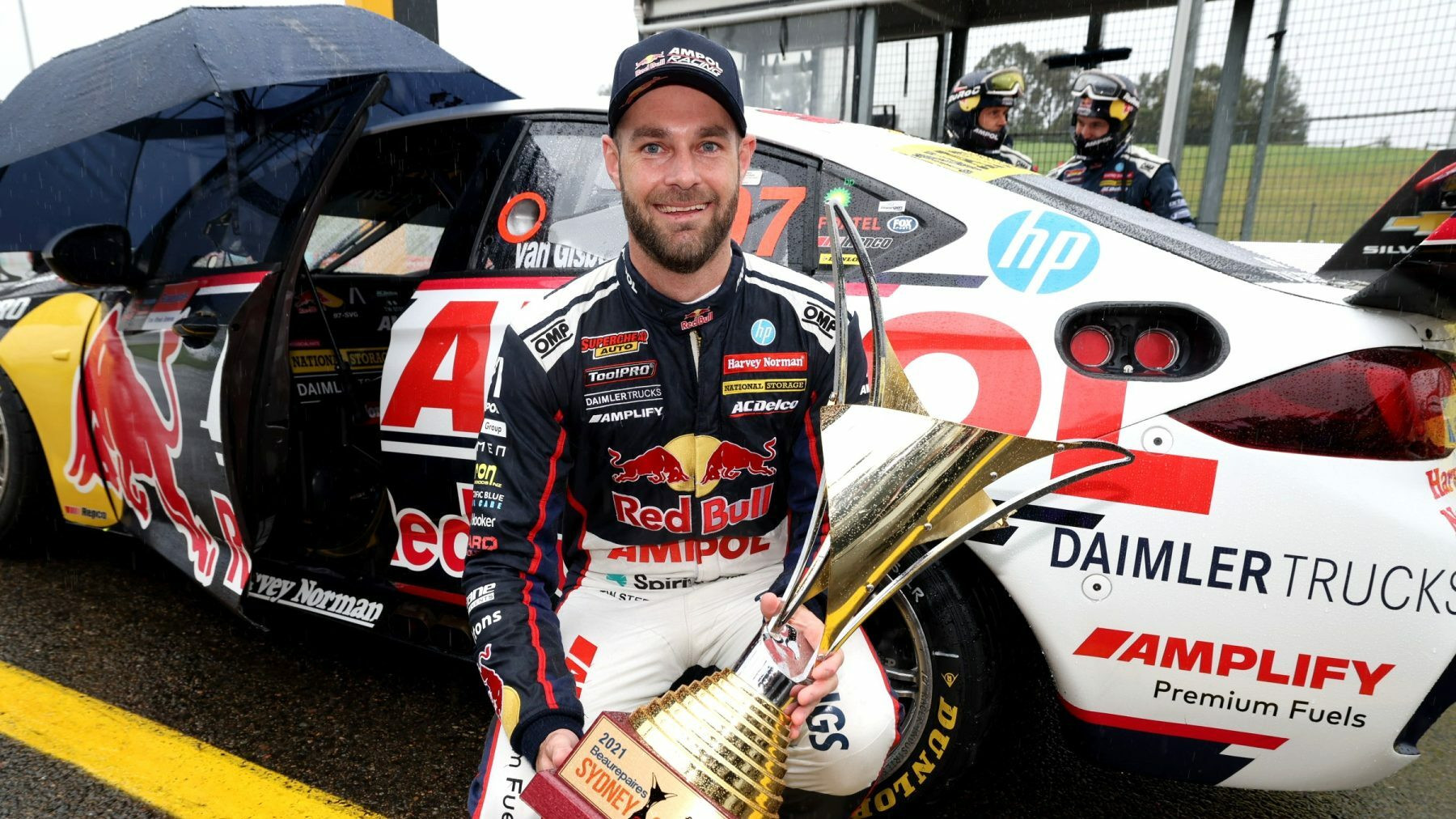 1: Shane van Gisbergen – Supercars – Triple Eight – 14 wins
Shane van Gisbergen was in a class of his own this year and a dominant winner of the Supercars Championship after a stunning season for Triple Eight.
Six wins to start the season (making it seven wins in a row after the 2020 Bathurst 1000 victory) was all the more impressive when you factor in the injury sustained ahead of Sandown, whilst there was a run of four wins later in the campaign as he stretched his advantage out front.
The only downsides came right at the end, with his title coronation coming in a weather-abandoned race in Sydney, and a late tyre issue at Bathurst costing him a podium.
The Kiwi driver is no doubt a worthy Supercars champion as well as a worthy 2021 TouringCarTimes driver of the year – adding to his success in 2016.
TouringCarTimes driver of the year – Hall of fame
2007 – Mattias Ekström
2008 – Yvan Muller
2009 – Colin Turkington
2010 – Jason Plato
2011 – Rob Huff
2012 – Gordon Shedden
2013 – Jamie Whincup
2014 – José María López
2015 – José María López/Mark Winterbottom
2016 – Shane van Gisbergen
2017 – Norbert Michelisz
2018 – Scott McLaughlin
2019 – Colin Turkington
2020 – René Rast
2021 – Shane van Gisbergen
Click the years above to read more.
TouringCarTimes' Top 30 drivers of 2021: 20 to 11
TouringCarTimes' Top 30 drivers of 2021: 30 to 21