TouringCarTimes' Top 30 drivers of 2022: 30-21
It's time for the 16th annual TouringCarTimes rundown of the Top 30 touring car drivers in the world, where our staff makes their choice based on the 2022 season.
We will present what we rank as the best touring car drivers from the major international and national series over the coming days, including the BTCC, Supercars, WTCR, ETCR, TCR Europe and several TCR championships.
TouringCarTimes Driver of the Year – Hall of fame
2007 – Mattias Ekström
2008 – Yvan Muller
2009 – Colin Turkington
2010 – Jason Plato
2011 – Rob Huff
2012 – Gordon Shedden
2013 – Jamie Whincup
2014 – José María López
2015 – José María López/Mark Winterbottom
2016 – Shane van Gisbergen
2017 – Norbert Michelisz
2018 – Scott McLaughlin
2019 – Colin Turkington
2020 – René Rast
2021 – Shane van Gisbergen
Join us as we take a look at positions 30-21: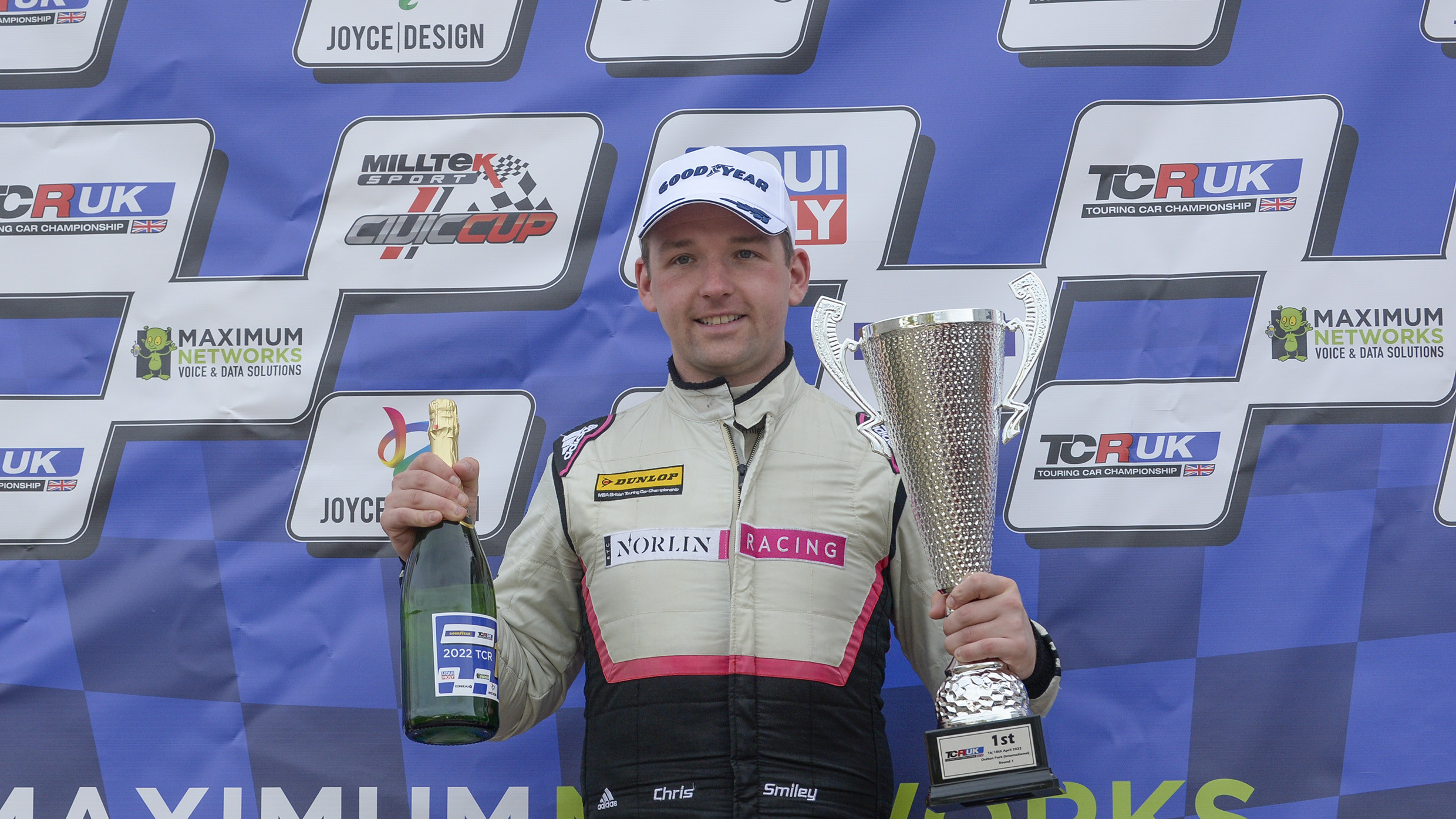 30 – Chris Smiley – TCR UK – Restart Racing – 2 wins
Chris Smiley claimed the 2022 TCR UK title in his debut season after a close fight with Isaac Smith, and represented Team UK in the FIA Motorsport Games, finishing eighth.
The Honda driver showed supreme consistency throughout the TCR UK season, winning two races and finishing on the podium six times to claim the title by a margin of 21 points.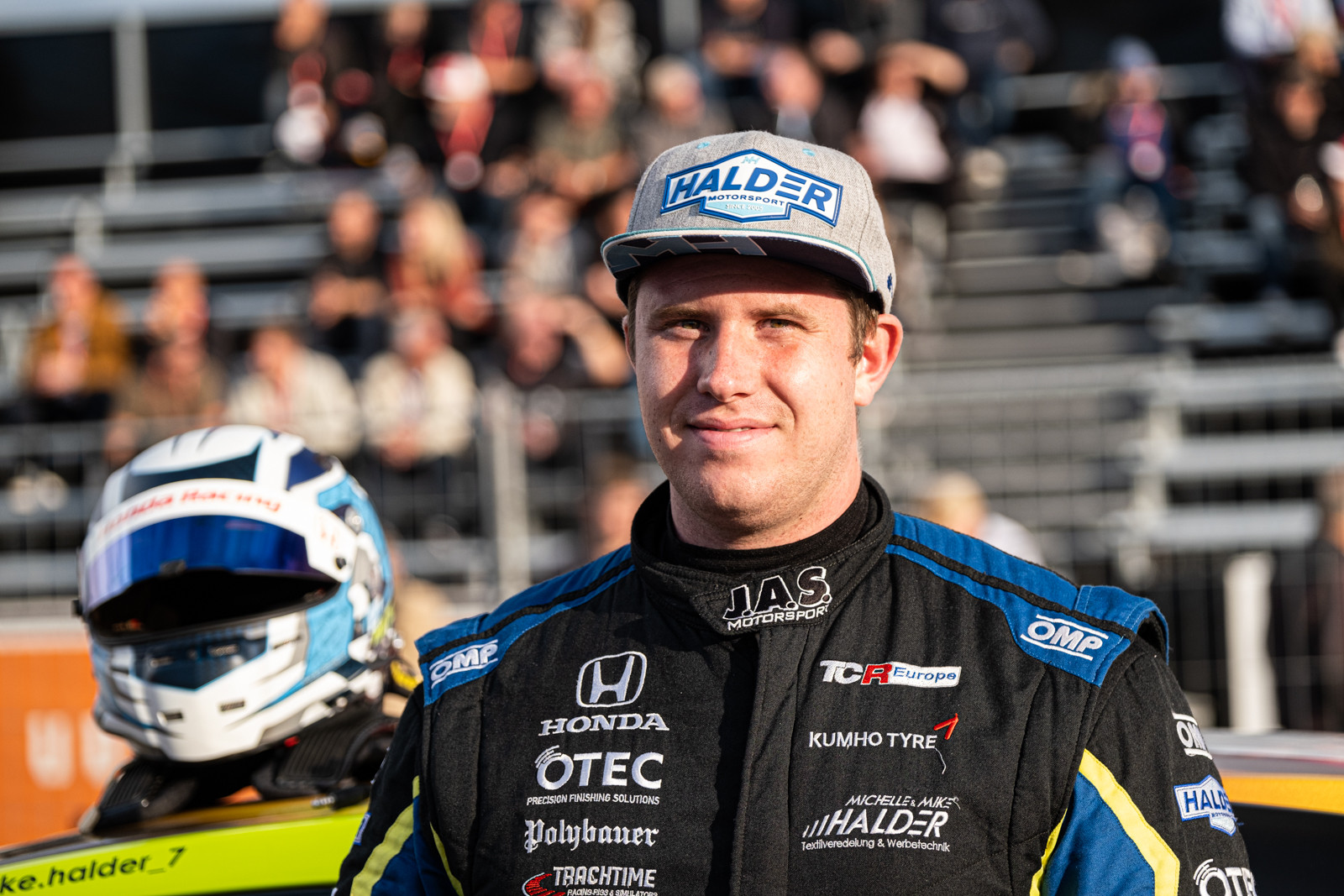 29 – Mike Halder – TCR Europe/TCR Denmark – 7 wins
Only one of Mike Halder's seven wins this year came in TCR Europe, but he repeatedly showed there – and in TCR Denmark – that he could get the most out of the Honda Civic Type R TCR.
Having Swedish team TPR Motorsport running him in Denmark meant he could concentrate fully on the driving, and it showed with six wins, three poles and a title challenge, while travelling the continent with the family Halder team left him with more on his plate – particularly mechanical unreliability. Two poles and a win were a fair return there from a busy campaign.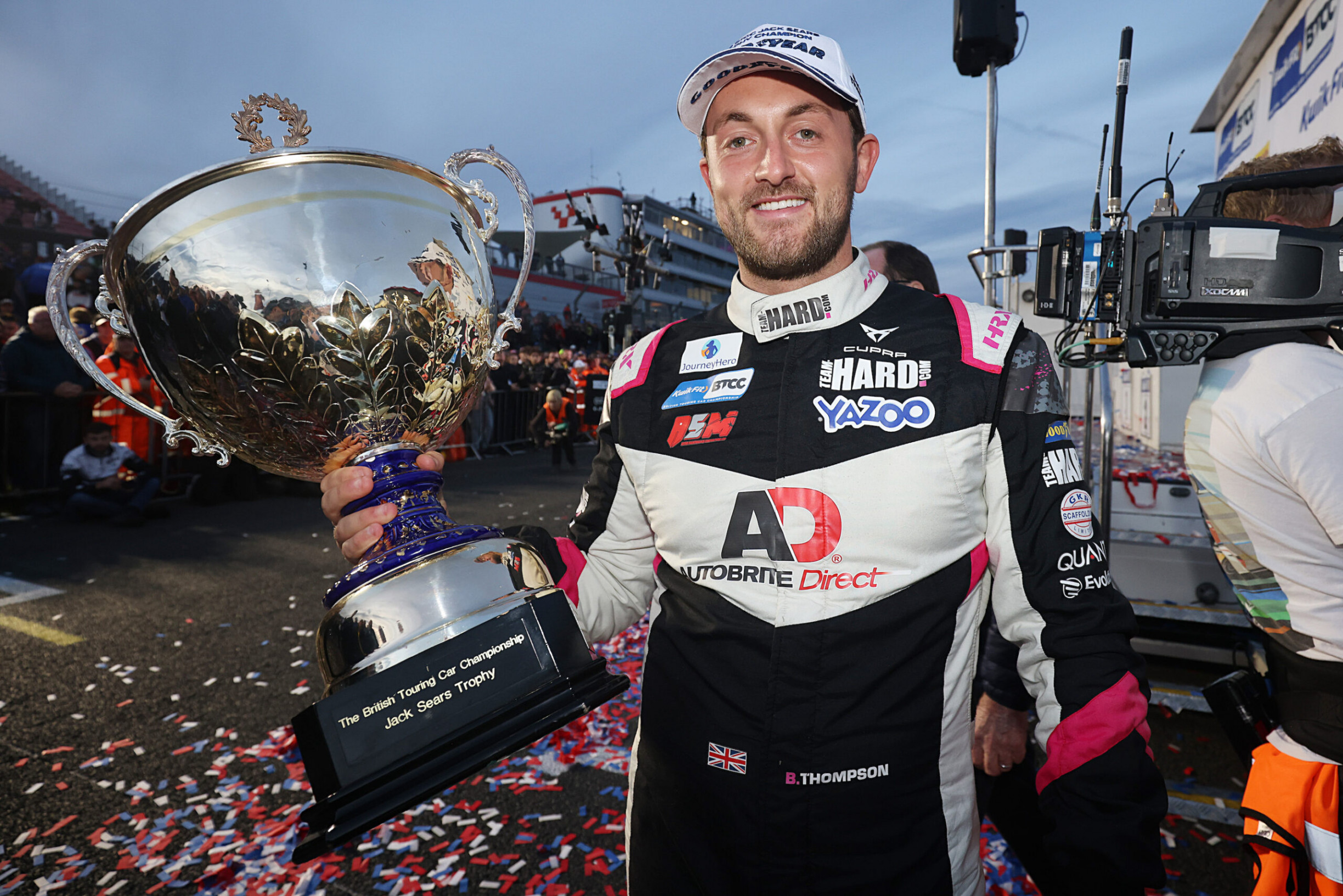 28 – Bobby Thompson – BTCC – Team HARD
Very much a left-field choice, Bobby Thompson exceeded the expectations most people had at the start of the season as he returned to the BTCC for the first time since he rolled out of the 2020 season at Croft.
After a handful of races in 2021 and with only limited running in the Team HARD Cupra, Thompson would be a regular points scorer throughout the season, grabbed a maiden podium and secured the Jack Sears Trophy. A strong showing at Brands Hatch on the final weekend suggested much more is to come in 2023.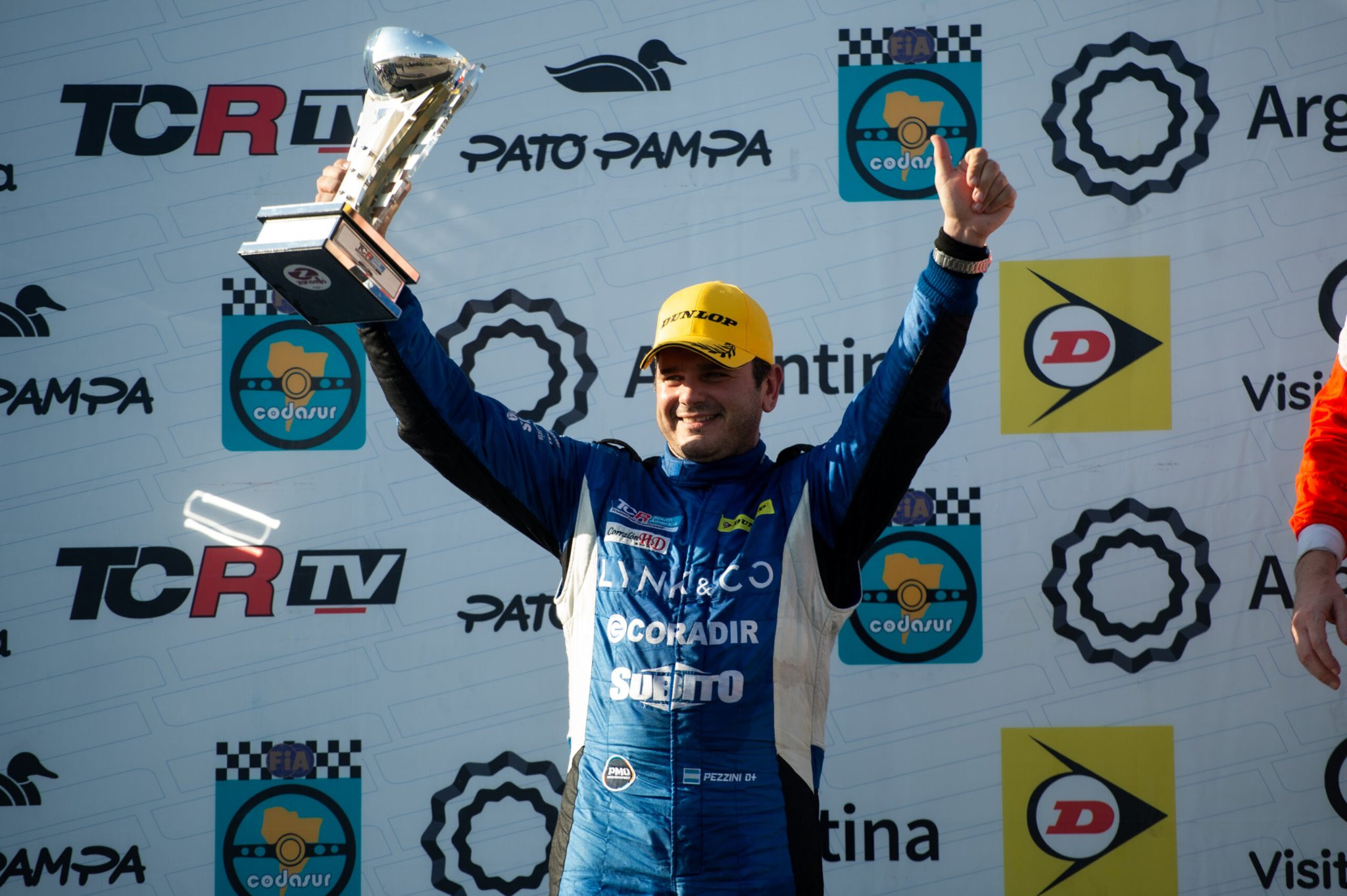 27 – Fabricio Pezzini – TCR South America – PMO Motorsport – 2 wins
Argentinian driver Fabricio Pezzini claimed the 2022 TCR South America title in his first full season in the championship for PMO Motorsport, beating main title rival Juan Angel Rosso by 26 points.
The Lynk & Co driver performed at a high and consistent level during the season, claiming a total of two wins and an impressive eight podiums from 14 races.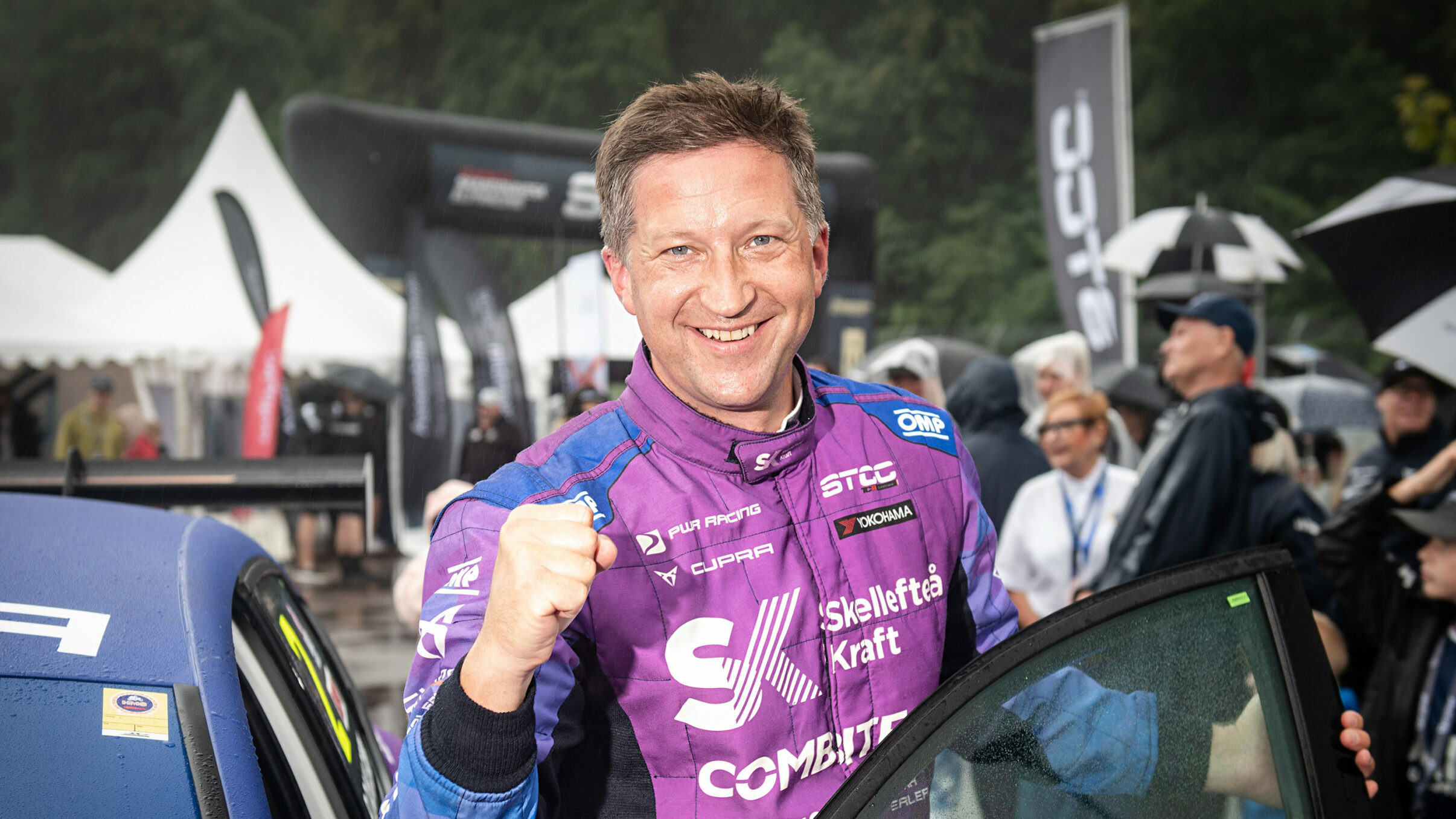 26 – Robert Dahlgren – STCC – PWR Racing – 6 wins
Robert Dahlgren claimed his fourth STCC TCR Scandinavia title this year, once again dominating the season with a total of six wins on his way to become the most victorious driver of the championship.
The Cupra driver was involved in controversy connected to an exclusion from the Skellefteå race, a case which was resolved just a couple of weeks ago. There was however no doubt on Dahlgren's worthiness as a champion, always delivering right at the top no matter the track, opposition or conditions.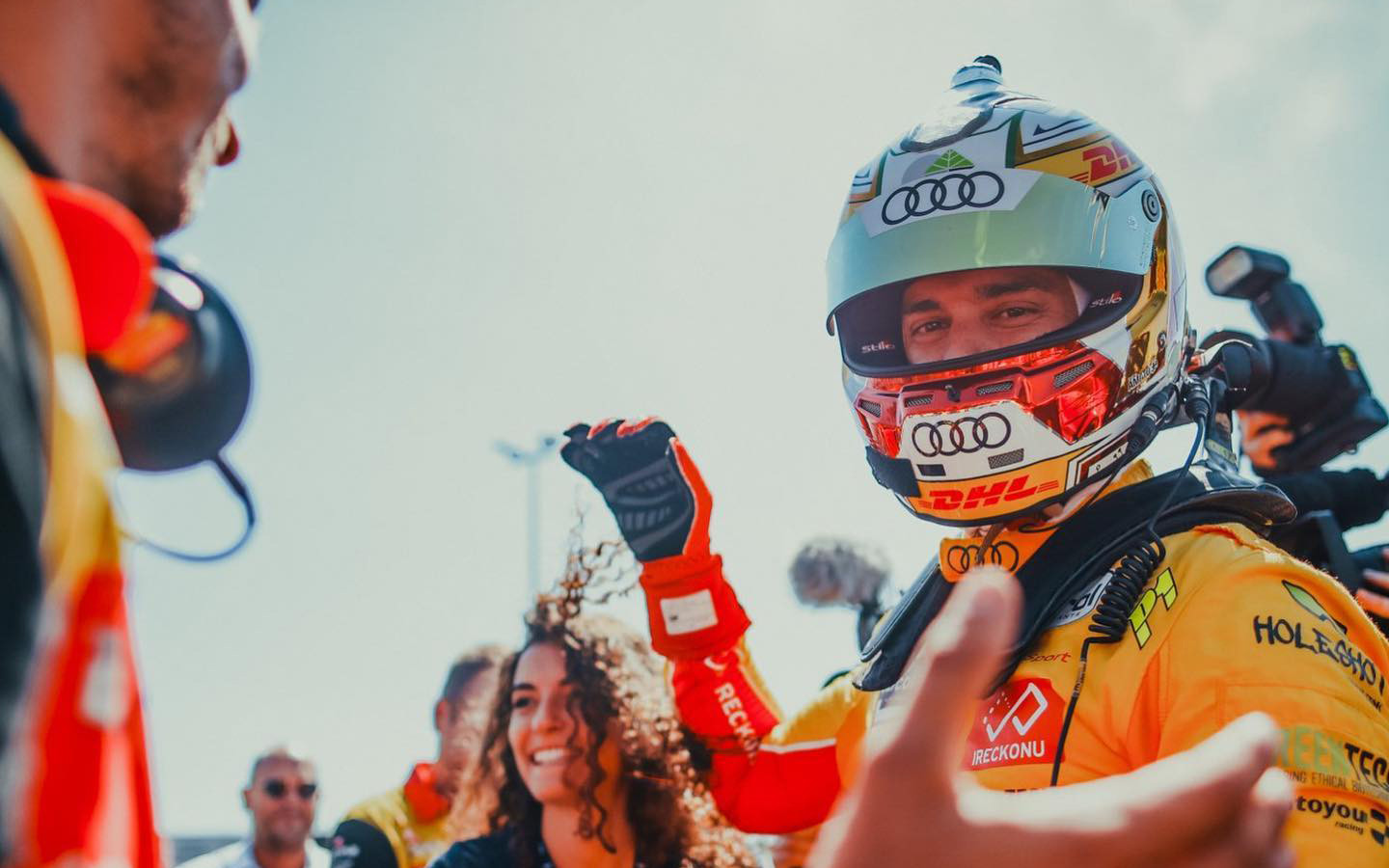 25 – Nathanaël Berthon – WTCR – Comtoyou Racing – 2 wins
It was a solid season for Berthon who admirably led Comtoyou Racing and Audi's title tilt. But that final bit seemed to be missing at crucial moments: a tricky opening race of the year in France put him on the backfoot slightly, and costly retirements in Portugal and Saudi Arabia meant he ended up third in the standings.
Had there been more consistent points finishes, things could have been different at season's end.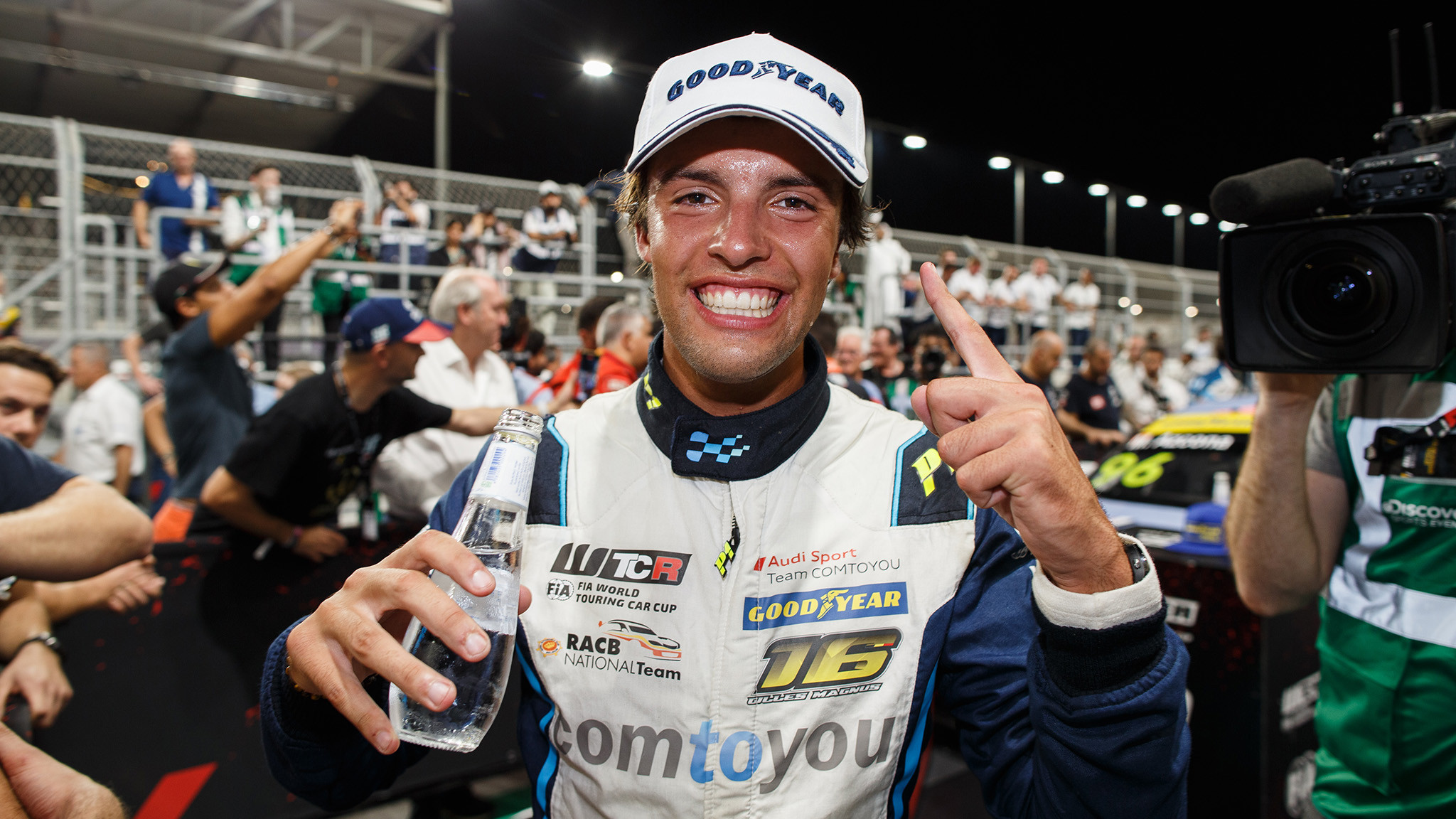 24 – Gilles Magnus – WTCR Comtoyou Racing – 3 wins
Yes, he only finished fifth in the standings, and he wasn't even the highest-placed Audi driver, but that still doesn't stop Magnus's 2022 season being his best in touring cars yet.
Consistent pace throughout the season and three race wins showcased his talent and proved that he has well and truly left the single seater sphere which many used against him during his first touring car campaign three years ago.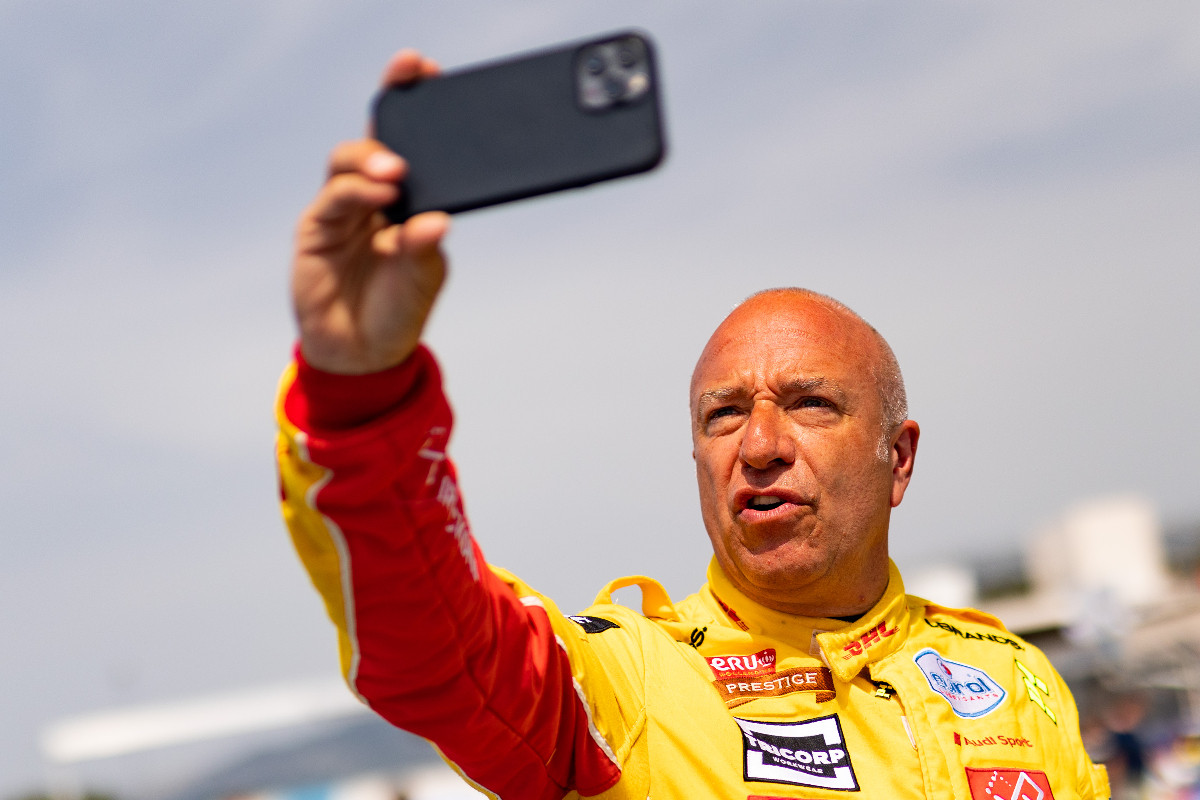 23 – Tom Coronel – WTCR/TCR Europe – Comtoyou Racing – 2 wins
Tom Coronel was quite often Comtoyou Racing's fastest driver in TCR Europe, but his title ambitions were knocked by missing the Norisring round to a clashing World Touring Car Cup commitment and then having one of the Nürburgring races cancelled due to fog.
Those were big points-scoring opportunities that Coronel would no doubt have made the most of, as besides the Norisring the only round he did not make the podium in was Monza. There a disastrous qualifying session, despite having the pace to be the lead Comtoyou driver, left him fighting outside the top ten. In contrast, the highlights were wins from pole at Paul Ricard and the Nürburgring.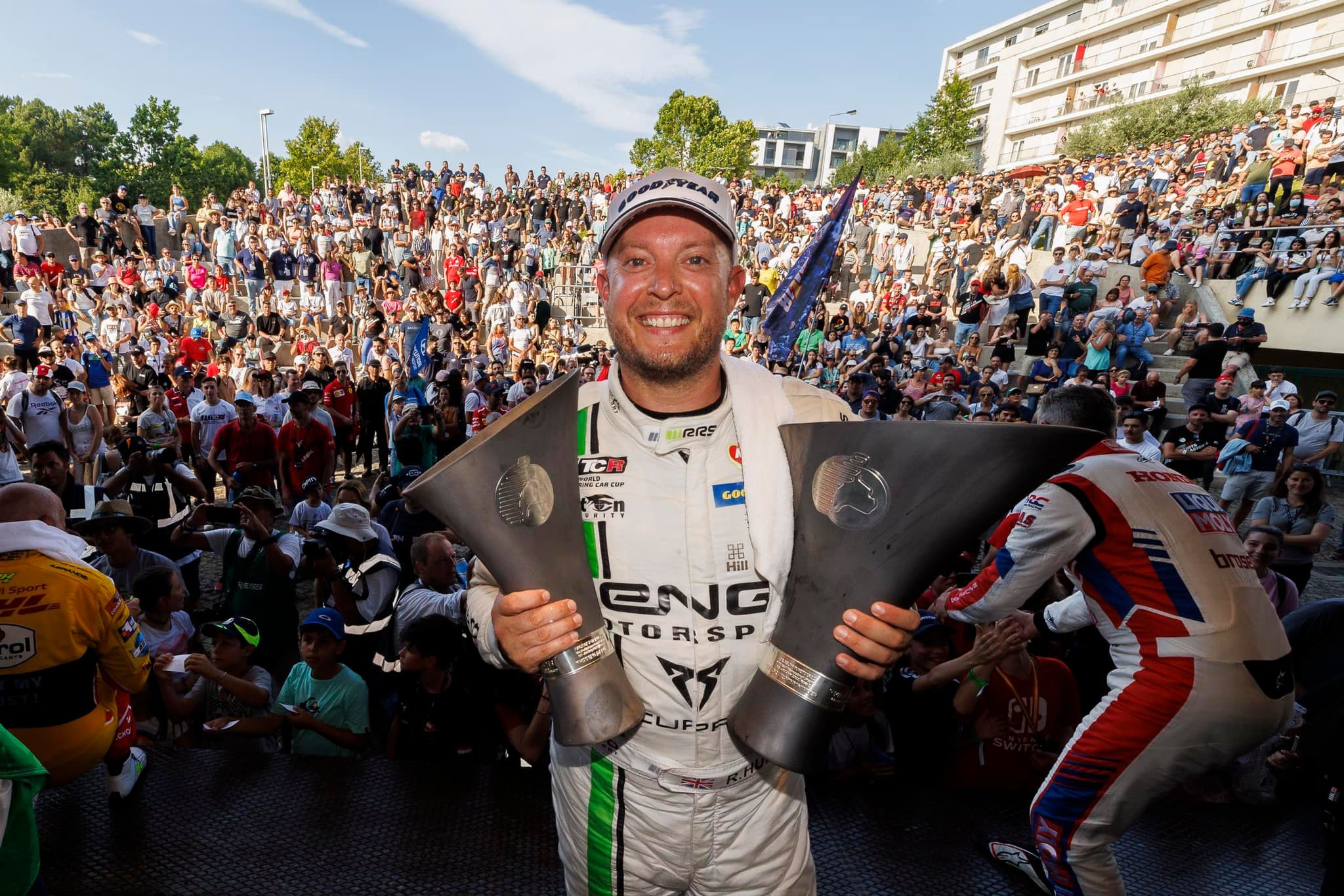 22 – Rob Huff – WTCR – Zengo Motorsport – 2 wins
Rob Huff looked set to be involved in the WTCR title fight right until the last two race weekends of the season, having delivered an impressive run of strong results for Zengo Motorsport despite limited resources and preparations. But the Brit departed the team unexpectedly ahead of the penultimate round to take part in the TCR Asia finale at Macau.
The Brit finished second at Macau and then returned for the WTCR season finale in Saudi Arabia where he dropped down the championship order to finish sixth overall, still proving that he is able to wrestle the most out of the Cupra León Competición despite limited resources and preparations.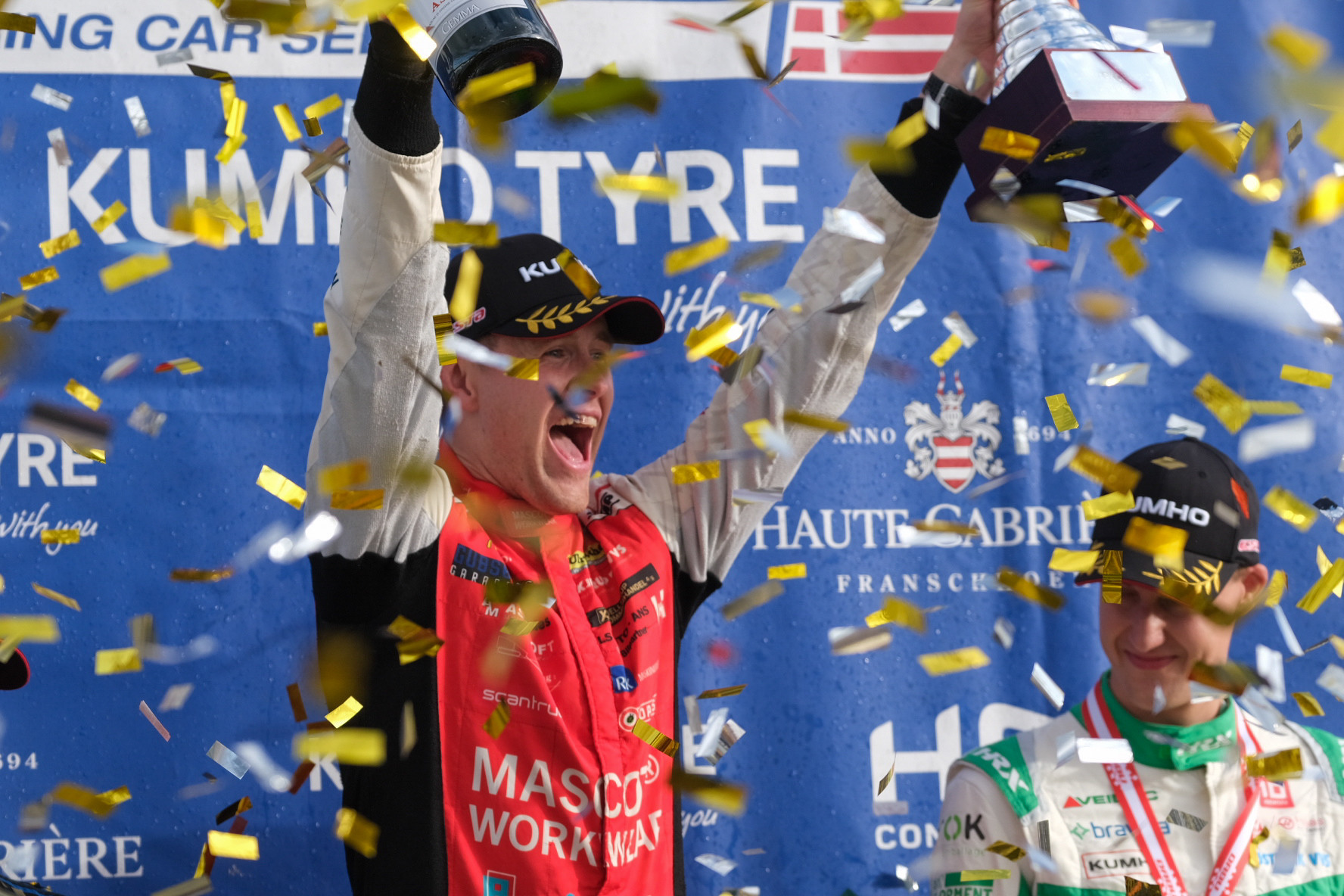 21 – Kasper Jensen – TCR Denmark – GMB Motorsport – 7 wins
Kasper Jensen remains the only driver to have claimed the TCR Denmark title, landing his third consecutive title this year for GBM Motorsport after an impressive season.
The Danish Honda driver was involved in a season-long title fight with Mike Halder, providing several entertaining scraps for the lead. Jensen was able to secure the title in the very last race of the year, having scored seven wins and a massive 16 podiums from 21 races.
Positions 20 to 11 to follow in the coming days.
Explore the 2021 TouringCarTimes' Top 30 drivers here.