Analysis: how the COVID-19 crisis is affecting touring car teams – part one
The global impact of the coronavirus pandemic is leaving no sport, or indeed no part of society at large, unaffected. Some 12 weeks into the most severe crisis in recent history, motorsport is still largely put on hold as regional and international measures continue to be strictly enforced.
With some countries now gradually easing restrictions, however, there is increasing hope the sporting world can finally get off the leash in the second part of the year, especially with series like NASCAR having already resumed their campaigns.
Momentum might slowly be building for a much-anticipated return to action, but a proper relaunch of touring car racing is not expected for at least another two months – with championships such as the BTCC and STCC TCR Scandinavia having both confirmed revised calendars featuring an August start.
Meanwhile over in the top-tier World Touring Car Cup, a heavily amended 2020 schedule is expected soon, and likely to feature six autumn rounds in Europe only.
So, just how does all this actually affect the competition?
No racing means no entertainment, but crucially also no business, and with the entire car industry in decline, where does it all leave the privateers that literally make the wheels spin?
To find out, TouringCarTimes has conducted a series of interviews with team managers from various domestic, regional and international championships, trying to paint a clearer picture of both the short- and long-term effects of the pandemic.
This is what we found out, in a first article of two.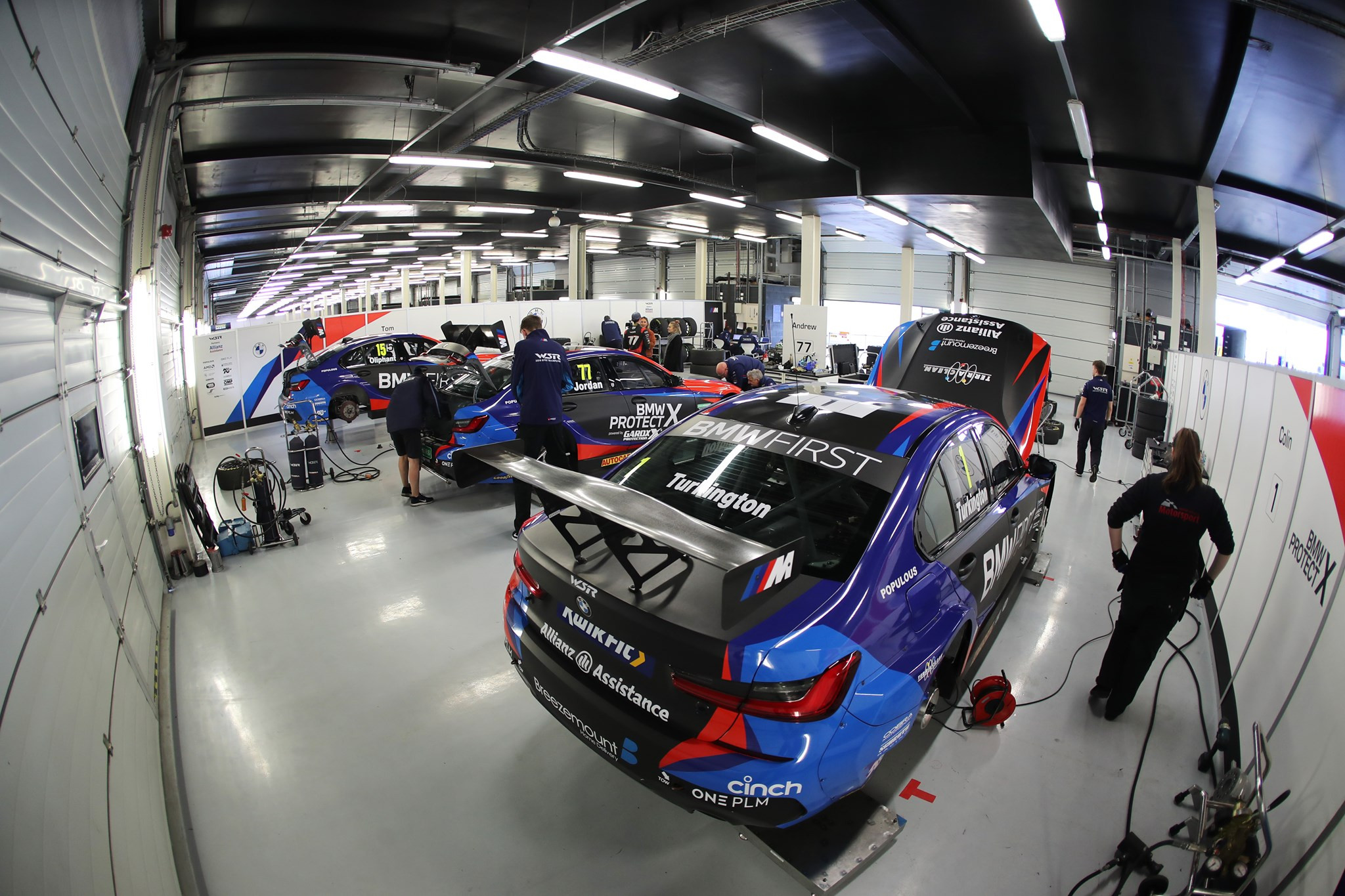 Furloughing helps evade immediate threat to teams' existence
While the brutality of coronavirus took only a matter of weeks – or even days – to wipe out businesses, including hairdressers and restaurants around the world, the crisis appears to have been slightly less acute in motorsport; at least based on the reaction from the teams we've spoken to.
The vast majority reported no urgent threat to their survival, but most teams have been forced to take action, such as implementing government furloughing schemes.
"As a team, our focus is solely on the BTCC so we took the decision to furlough all of our full-time members of staff and we hope people will be able to return to work in June," said Dick Bennetts, team boss of multiple BTCC champions West Surrey Racing, to TouringCarTimes.
"The issue that we have is that after the season launch test, we stripped the cars right down in the workshop, so they will need to be rebuilt before we can then go out and hopefully do some testing before we start racing in August."
Matt Neal from Team Dynamics echoed his BTCC title rival.
"In the short term, the initial plan was for us to see if we could undertake certain planned work 'behind closed doors' with a skeleton staff, but it just wasn't feasible for many reasons," he explained, "so we took the difficult decision to furlough the staff through April and May.
"The plan is that we will return at the start of June, giving us eight weeks until the first planned race of the season. For us, the furlough scheme has proven to be invaluable to ensure that we could continue to retain our team whilst there is no racing."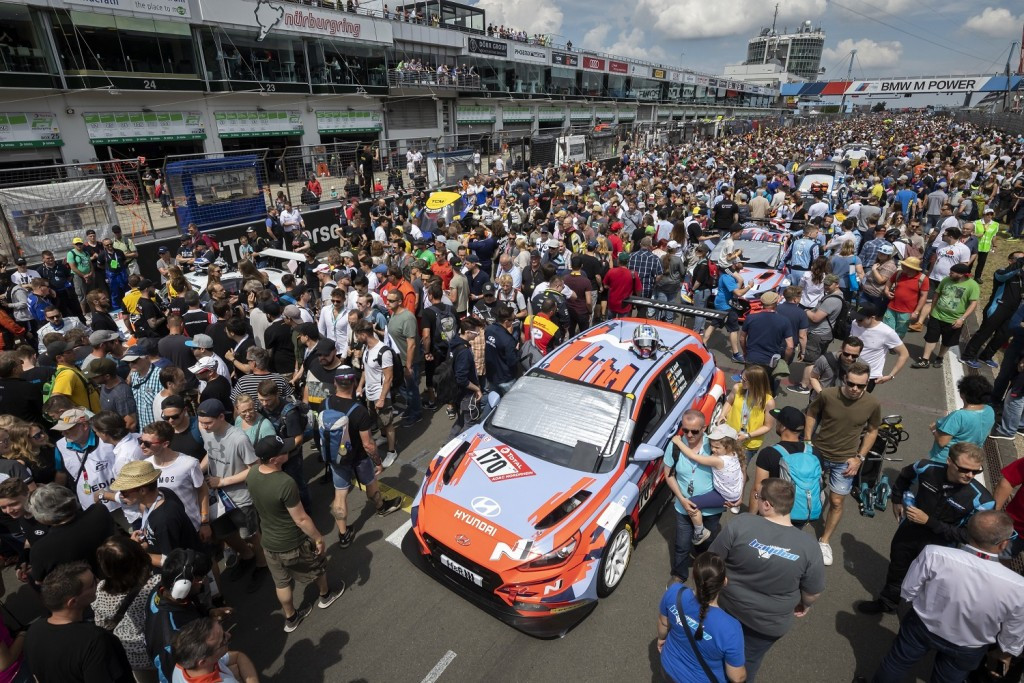 Timing of outbreak hurting some
The cautiously optimistic vibes come despite the outbreak of COVID-19 striking motorsport at a particularly sensitive time of year, right after the already extensive and less income-bringing winter break – as pointed out by some.
"Especially after the long winter break, every team needs these funds to make the business survive," says Andreas Gummerer of reigning TCR Europe series champions Target Competition. "We hope we can go testing as soon as possible and be racing in autumn. Then it will all turn positive.
"Our staff are currently on furlough. Of course, it is not a nice situation, but most people understand why we are doing it. This is not to cut them short, it's to make sure they have a job in the future, and for the health of the business in the short term."
One team manager from the Swedish-based STCC TCR Scandinavia, who preferred to remain anonymous, agreed that the timing of the pandemic meant added complications for their outfit.
"We have a lot of costs up for payment in April/May as that is normally when we start getting some cash flow in after the winter," the team boss said.
"We haven't been able to finalise our driver agreements since they don't know if their sponsors are onboard for the season or not. This means that we've had to put investments such as new equipment and spares on hold. We've also been unable to carry out repairs, order race suits for the season, etc. We've had to use our savings, or even take loans, to keep afloat."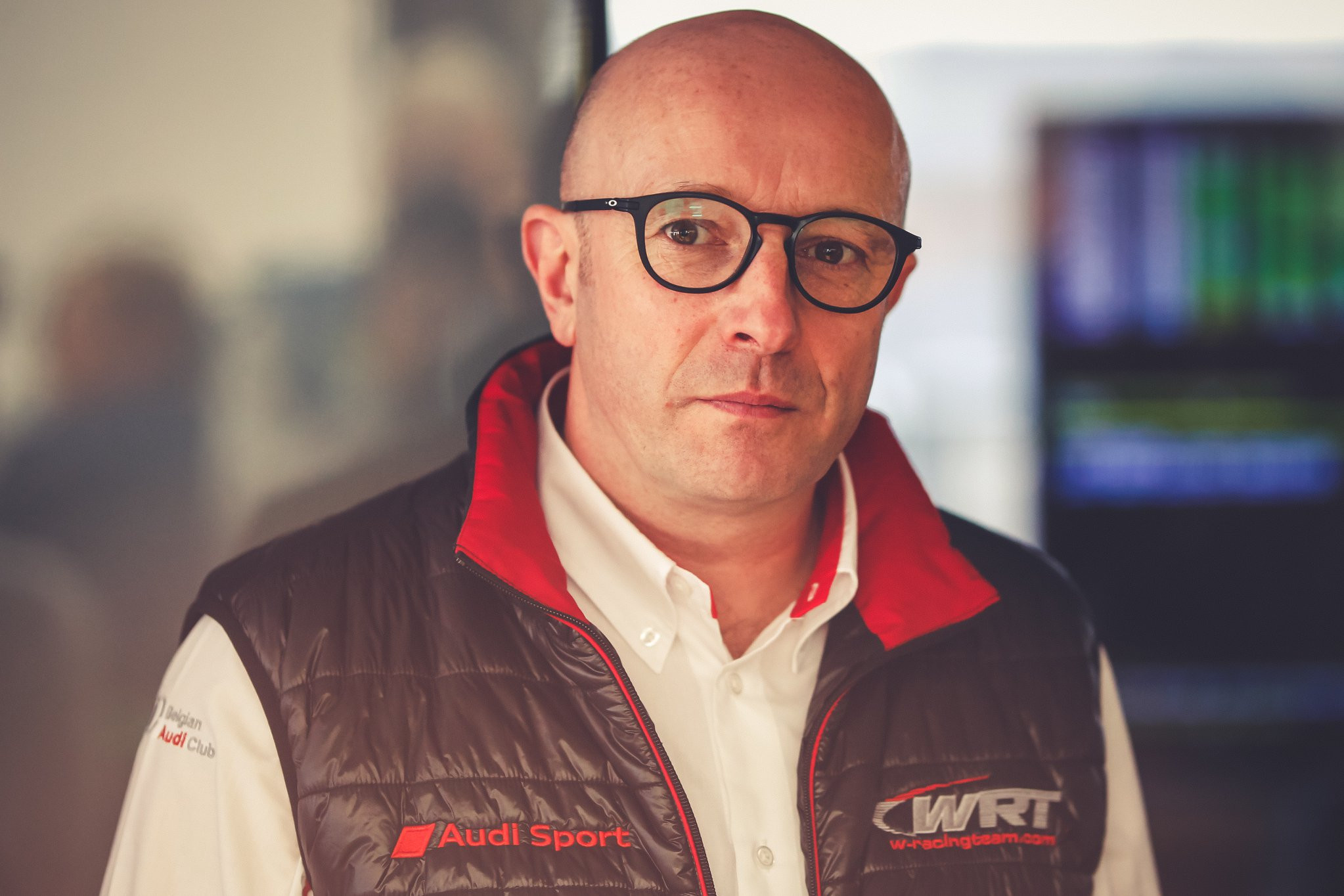 Alternative businesses offer helping hand
Meanwhile, several teams that took part in the survey have stated that alternative businesses are helping them to mitigate the ramifications of the pandemic.
Vincent Vosse, manager of the Belgium-based WRT team that competes in a host of categories ranging from the DTM to TCR and GT racing, says other commitments have allowed the squad to at least partially keep up work.
"As long as we are not racing, we don't have any income. It's a very simple analysis, not exactly like that, but very near the truth," said Vosse.
"I would say 70 % of the team is on furlough, and 30 % of the people are working in the roll-cage construction department (AMP) that we've run since 2015. We are doing work for several manufacturers (understood to include Toyota, Hyundai and Volkswagen) building cars for them, so we have some work to do – but at one stage it will slow down also. We also have the Fun Cup cars, which we build and service, so we have been able to do some overlapping for that as well."
Fellow Belgian Jean-Michel Baert, running WTCR and TCR Europe outfit Comtoyou Racing fielding Audi cars, is in a similar position.
"We are working with Audi on some developments of the cars, small activities, but nothing big," said Baert. "The situation is not so bad for the team. All the racing cars are paid today, so I don't have to pay them.
"It's difficult for the guys, but in Belgium we are helped by the state. Today the Belgian state is paying 70 % of their salaries and we don't pay them at all."
Over in the BTCC, one team stood out in its position of having opted against the furlough arrangement.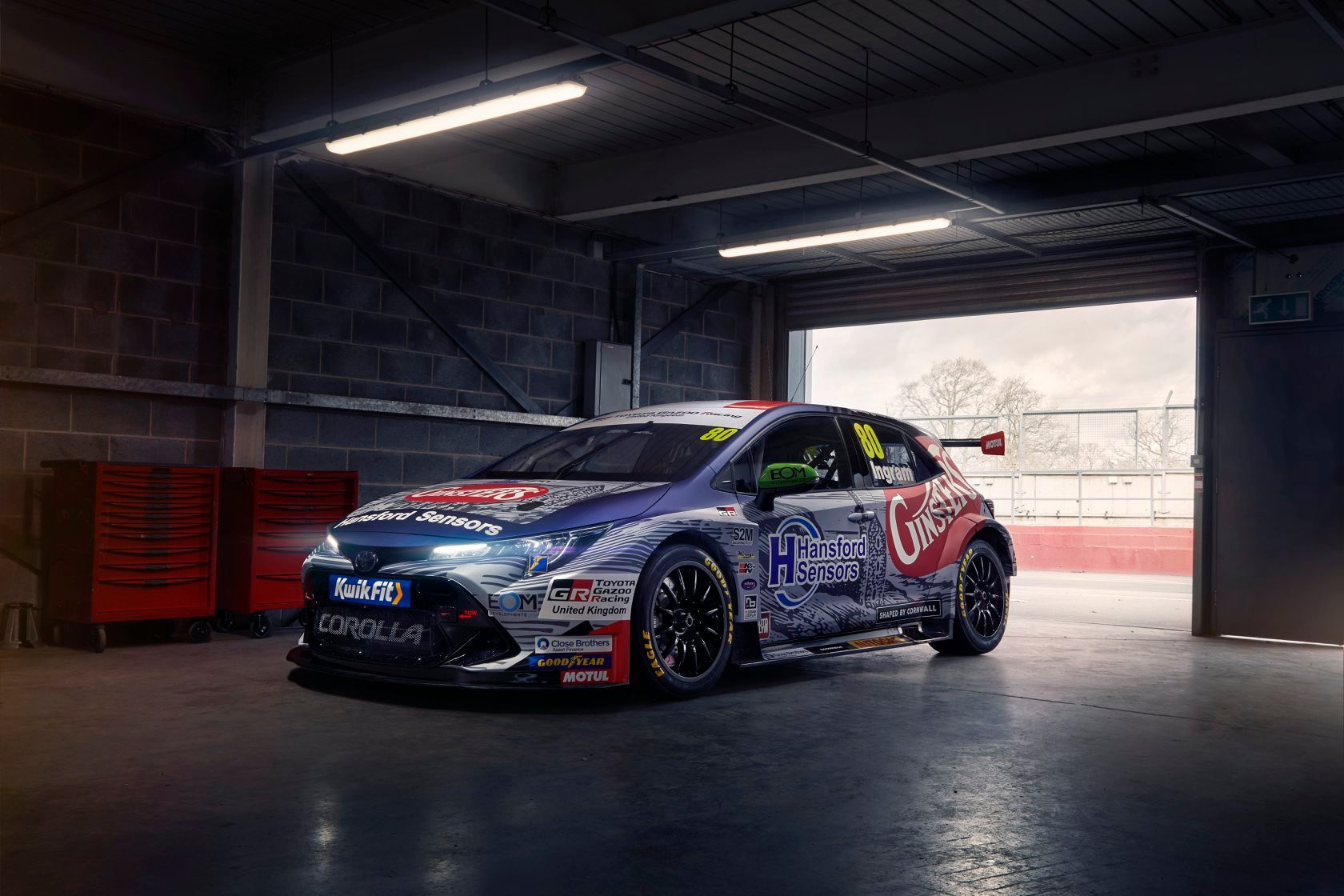 Toyota-affiliated Speedworks secured the deal to help with test and development of the hybrid scheme that will be introduced into the series in the near future, allowing it to continue work.
"We evaluated all the options that were available to us, including the furlough scheme, but we have a number of projects that are currently ongoing – such as work on the BTCC's hybrid test car – that we have been able to continue with," said team boss Christian Dick.
"That has meant we haven't needed to furlough any of our full-time staff and have instead adopted a different way of working, with people working from home, splitting work times to limit the number of people in the workshop, and following guidelines in terms of distancing. Had we not had the hybrid work then it might have been different, but as it is, we have had enough work to keep going."
Shaun Hollamby of BTCC squad MB Motorsport added: "It has been important to keep our staff engaged during the delay to the season and the government furlough scheme has helped on that side of things. Where we are lucky is that we have the other side of the business, our workshop and tuning business, which has continued to operate following government guidelines, so we haven't had all of our eggs in one basket."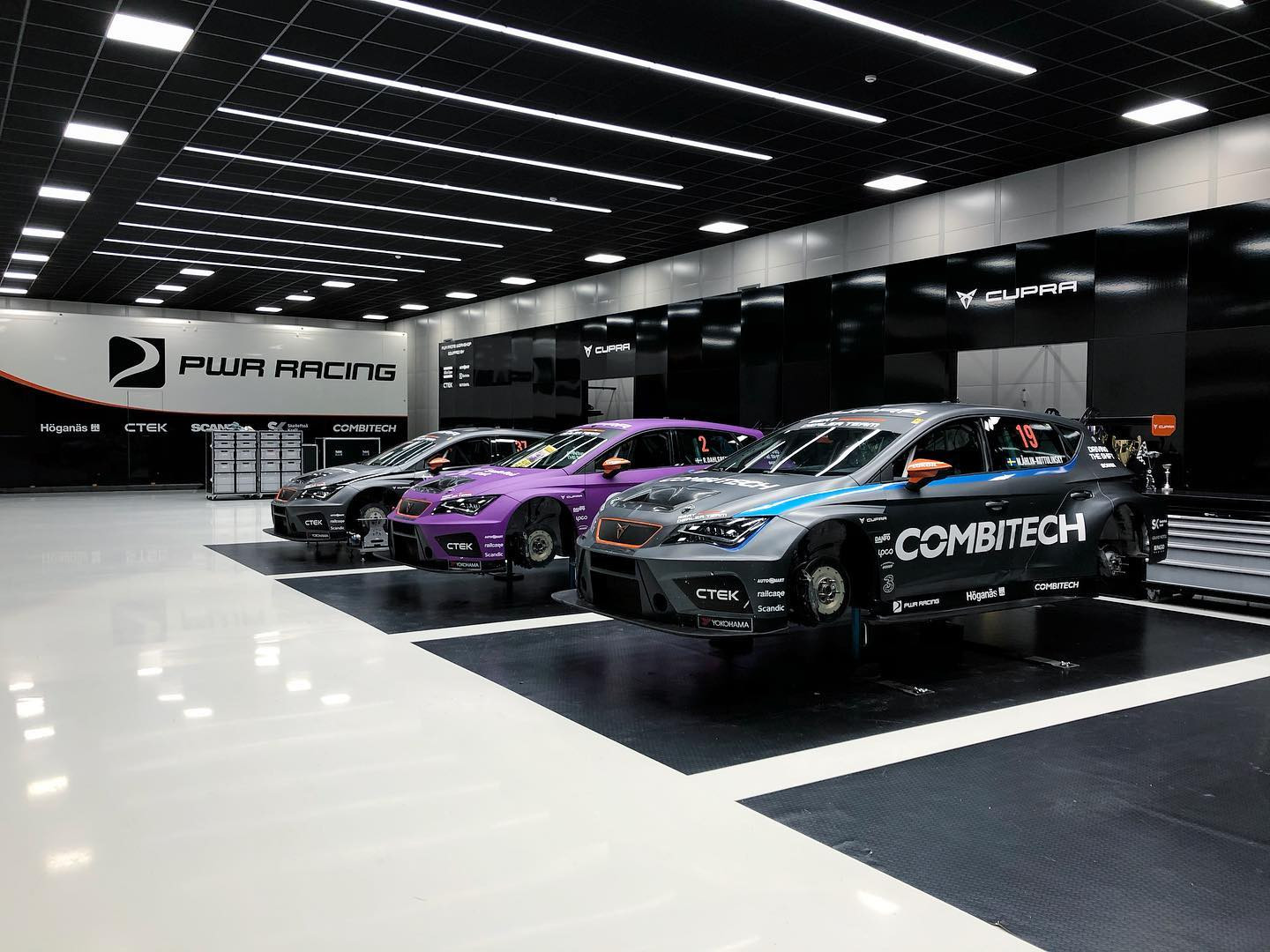 Another team to report little or no trouble so far is STCC squad PWR Racing, which also competed in WTCR in 2019 but is yet to decide on whether to continue on the world stage this season.
"All our personnel are up and running 100 %," said team manager Daniel Haglöf. "We did discuss the furlough scheme, which the Swedish government launched at an early stage, but we ultimately decided against that because we simply have a lot to do.
"We press on, putting our finishing touches to things we haven't had the time to do before. I always have stuff in the pipeline and we are shifting our focus slightly, but overall we need the time to prepare properly for STCC. Last year when we did both WTCR and STCC, some things got a bit neglected, and now is a good time to make up for that."
Haglöf, whose team will run at least two Cupra Leon Competicíon cars in the STCC this season and are known to be taking a keen interest in the rise of electric racing, even took the opportunity to hint at an up-scale of operations, stating that "some of the things we currently do are solely preparation for bigger tasks in the future."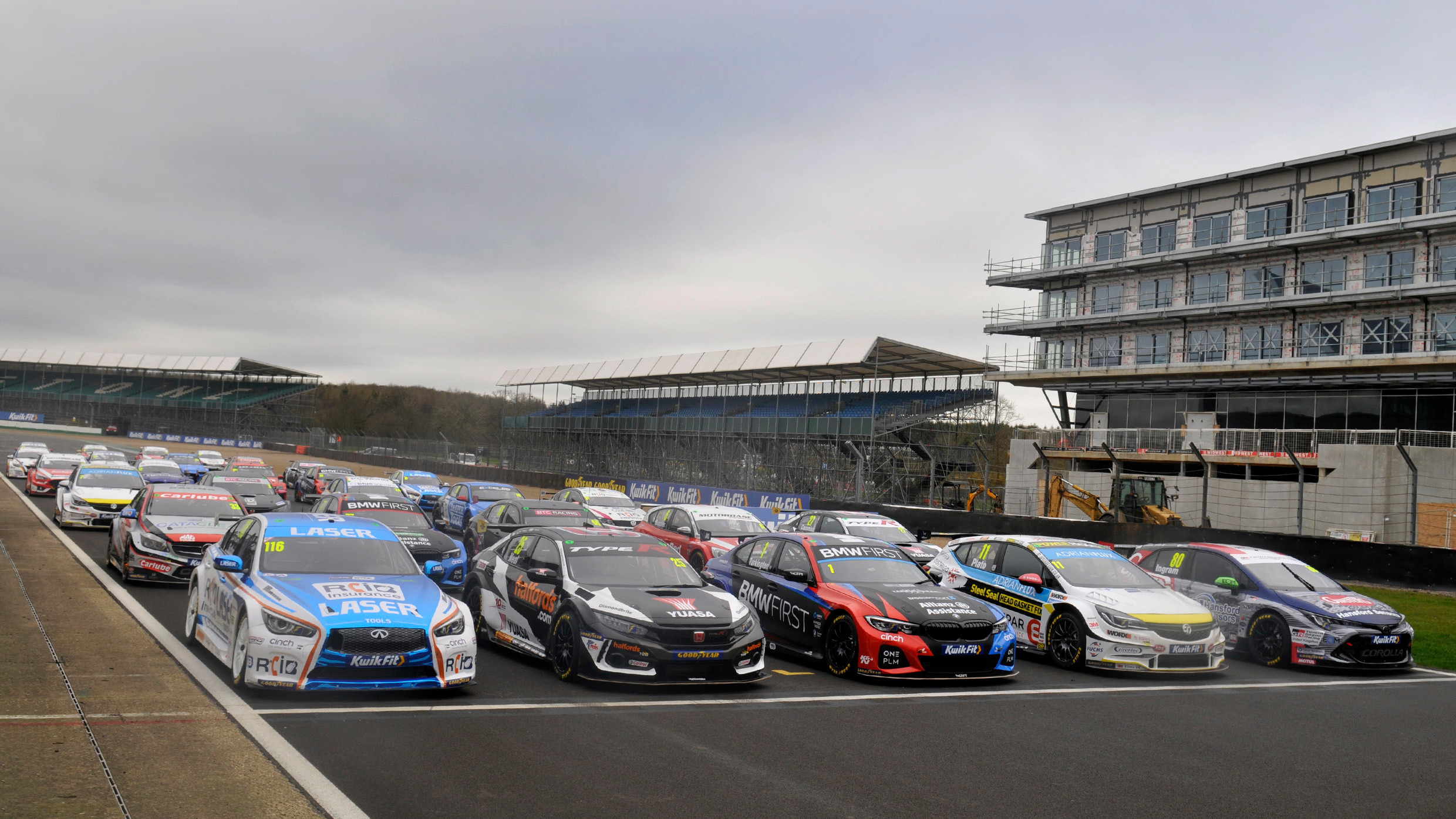 Sponsorship implications: BTCC teams solid so far but warn over future uncertainty
Short-term, then, there appears to be a general feeling that things are somewhat under control. With every month that passes without racing, however, there is an increasing likelihood that commercial agreements in place for 2020 (and beyond) will need to be revisited.
As for the BTCC, the teams we've spoken to all share a common view that long-term sponsorship arrangements could well be affected, with some even suggesting there is "no doubt" that will be the case.
"When it comes to sponsors, I think it is important for everyone to remember that nothing is a given and there is a risk that everyone could be impacted," says Christian Dick of the Speedworks team.
"In this kind of situation, it doesn't matter how strong a business is or how good it might be, it only needs them (the sponsor) to have made a large investment in something that they now can't recoup as a result of the pandemic and they could suddenly be in trouble; you can't assume anything.
"It's clear to see that a recession is coming and it will take time to recover from that. It is only natural that people may be nervous about investing in sponsorship deals when there are a lot of question marks about the state of the markets. People may well need to tighten their belts."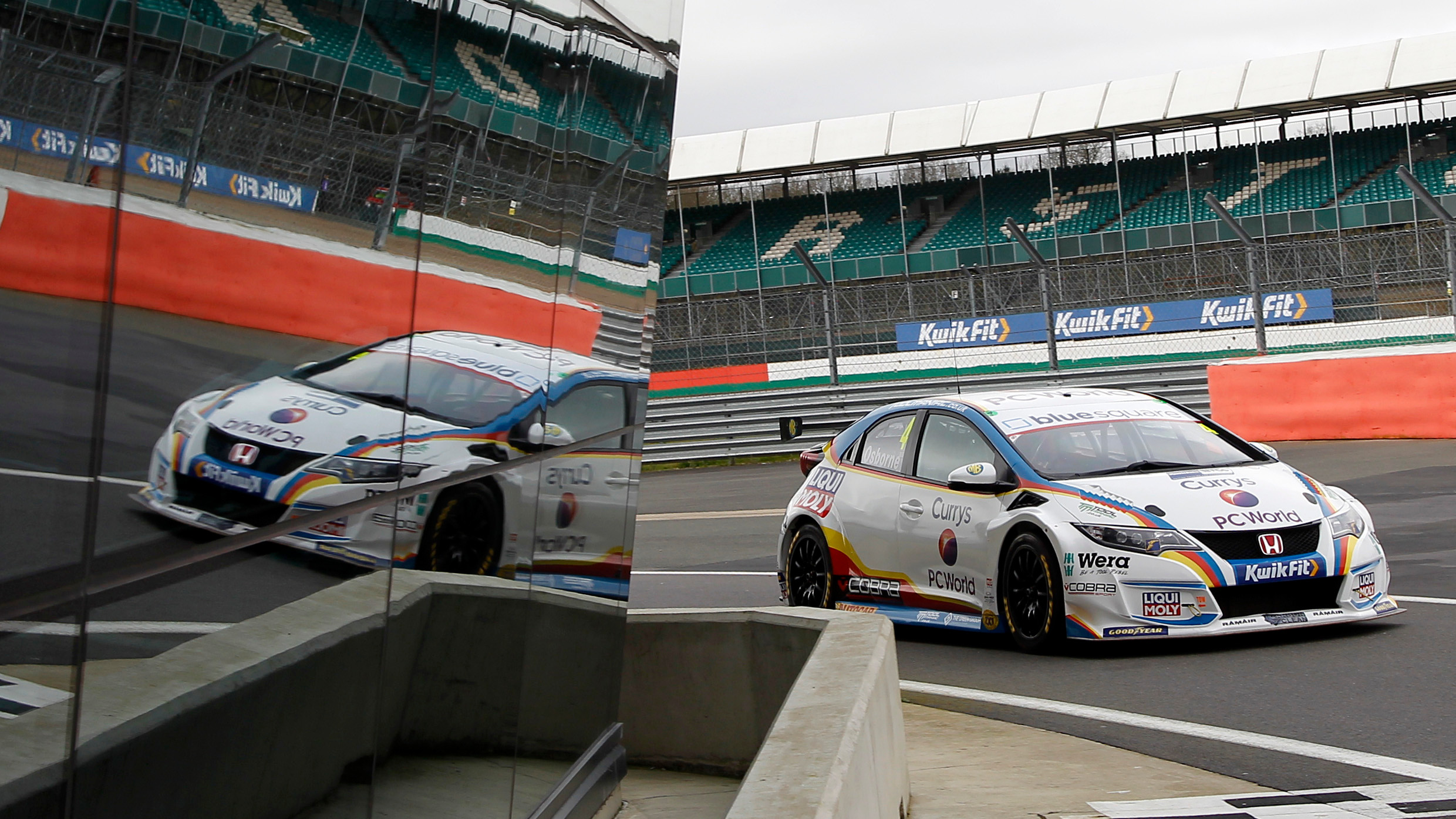 Shaun Hollamby from MB Motorsport agreed with Dick's longer term view, and said it was crucial for teams to use the current period to show value for its partners.
"Longer term, I have no doubt that coronavirus is going to have an impact on potential deals going forwards both for us and for other teams on the grid, and that is why it is so important at the moment for us to continue showing value for our partners when there is no racing," he said.
"We've put a lot of effort into that during the lockdown across a range of ideas but in particular on social media. We are trying to take people on the journey of the team in our first year in our new guise, be that supporters, partners and even drivers. This is something where our partnership with Mark Blundell and MB Partners has been coming up trumps, helping to keep everyone involved in our programme excited about what we are doing and where we are heading."
West Surrey Racing boss Dick Bennetts, whose squad is running under the Team BMW banner again this year fielding a trio of cars spearheaded by reigning champ Colin Turkington, said he hadn't had any notice that any sponsors would need to cut back their involvement in the team.
"The support we have from BMW is fantastic, but we need to remember that 'works teams' – in the sense that the manufacturer funds everything – don't really exist anymore in the BTCC," he said. "There are teams out there that have wealthy owners that can probably go out there and buy things in a way that we can't, but we have worked hard to be in the position that we are in and that is why we have support from BMW and why we have the sponsors that we have."
Over at Team Dynamics, Matt Neal admitted that "this has been a difficult situation for Dynamics, our sponsorship partners and our suppliers around the world," but also added that "we are lucky that we have such a strong relationship with Honda, Halfords and Yuasa and I can't say enough about them for the support that they have given us over this period."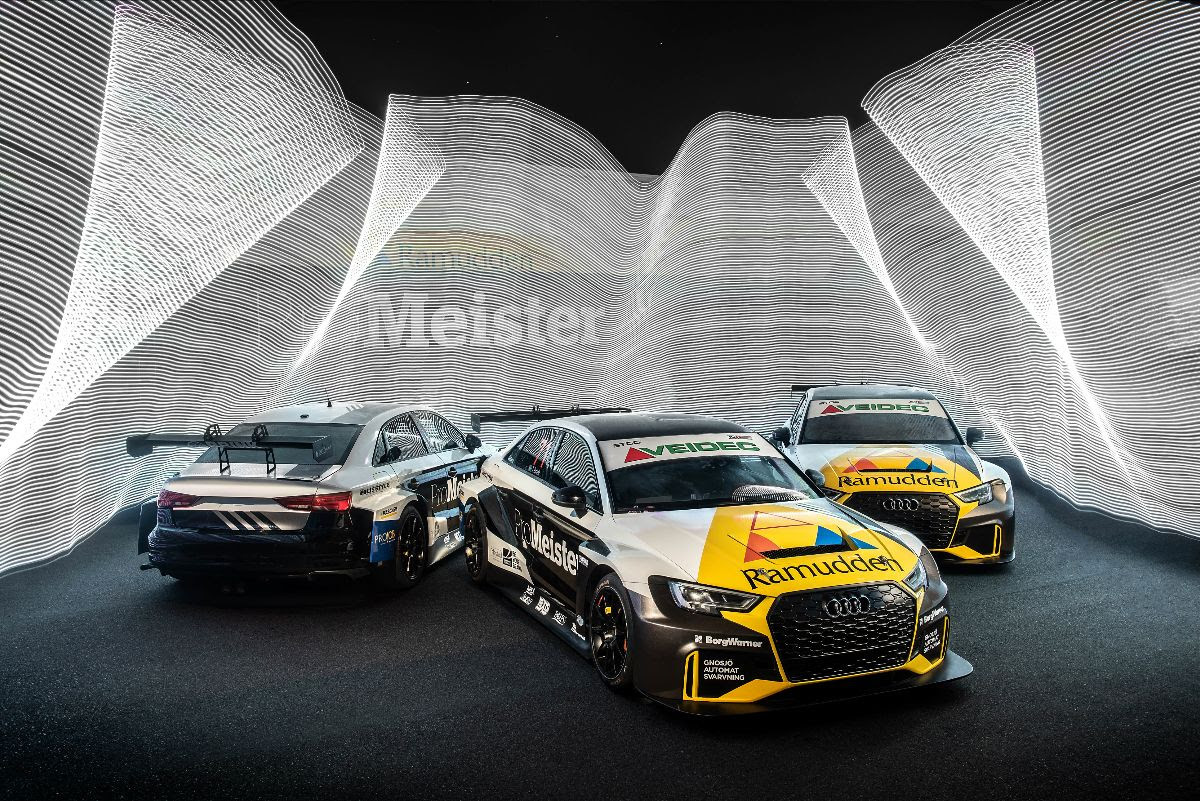 Diverging outlooks among STCC teams amid differing business cases
When it comes to partnership and sponsoring arrangements, the STCC teams we have contacted can be split roughly into two groups: those that rely on de facto on-site, race-weekend hospitality for their commercial case, and those that don't.
Teams in the latter category are generally more optimistic about their long-term prospects, given the lesser impact they would face from pandemic measures such as limitations on mass gatherings.
The two leading teams in the championship, Brink Motorsport and PWR Racing, are the primary examples of STCC teams built to different business structures.
"What we do is we provide a platform where our partners can build their relations; and our on-track events are the key component in that," says Brink team manager Tobias Brink. "Without the possibility of inviting guests to the races, a large part of that disappears, which will inevitably hit us hard."
PWR Racing, meanwhile, said there had been "no sponsorship complications" so far, Haglöf adding that "our business model is not based on a certain number of events or x number of catering tickets – that's not how we finance the team."
While the bigger teams appear relatively stable, the smaller and less commercialised STCC squads are finding the situation more challenging, with one team manager providing details of how COVID-19 had struck his operation so far in 2020.
"Normally at this stage of the year, we would have invoiced at least one or two instalments per driver," they revealed. "This year it's literally nothing… Normally we have a turnover of 1.5 million SEK (€140 000) in May – this year, that amount is zero.
"We also find it difficult to entice new partners to join this year, and also maintain existing ones. It may be years until they are back in a position financially to support us again. Some of our partners who originally were onboard for 2020 remain in place, but some don't. Tying up new partners can be a long process and the effects of the pandemic will become clear only towards the end of the year and next, once companies know how they have fared through all this."
The second part of the article will be published tomorrow where we take a look at the steps needed to go back racing.