The unicorn Skoda Octavia Estate Super Touring
When you think of Super Touring estate cars, the obvious one is the rare Volvo 850 Estate of which there were just five built.
But even rarer is the unicorn Skoda Octavia Estate Super Touring, with only one example existing.
But wait a minute, was there ever a Super Touring specification Skoda built?
Well, both yes and no.
The Skoda shown here is, to a large extent, a FWD Audi A4 Super Touring beneath the shell.
The car was built on behalf of Skoda dealers in Italy for the Italian Hillclimb championship.
Former Audi Sport Italia engineer Emilio Radaelli headed the construction of the car where a lot of Audi parts were used, including the screaming 8500rpm 310hp four-cylinder engine, suspension, brakes and a lot more – weighing just 870kg.
While built largely to Super Touring specifications, the project was not green lit officially by the international Skoda headquarters, and it has not gone through the official Super Touring homologation process.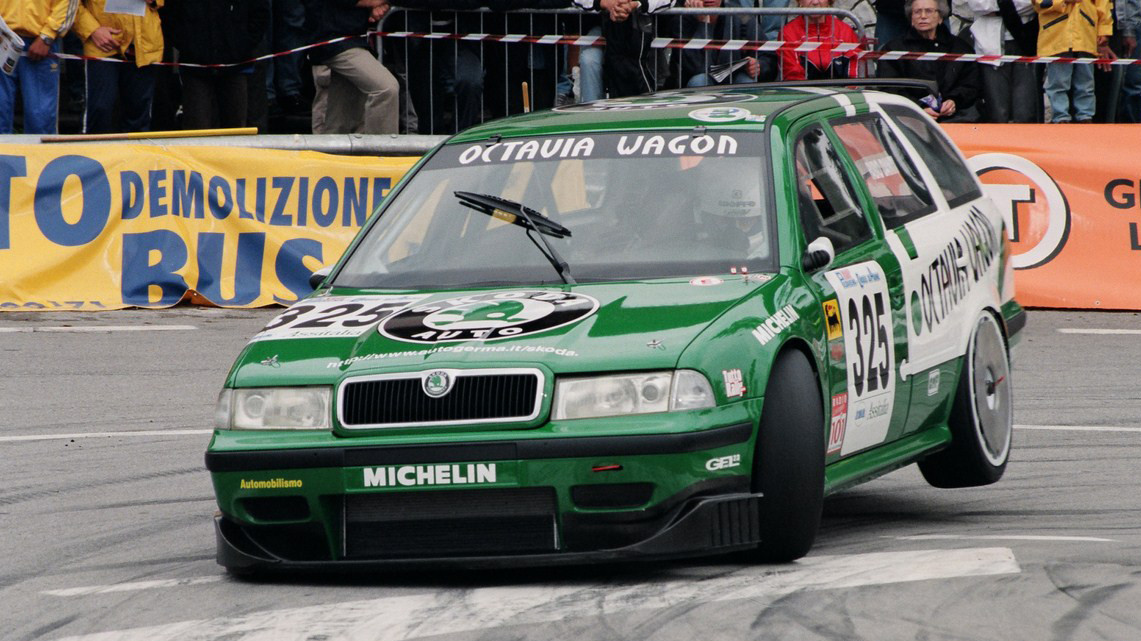 The car was driven by the late hillclimb icon Fabio Danti and Oronzo Pezzola during the late nineties and early 2000s.
The duo managed to claim the Italian Hillclimb championship titles in 1999 and 2000 with the car.
The project was halted after the two successful seasons as Danti unfortunately died in a hillclimb crash in 2000 at the age of just 32 while driving an Osella PA20S prototype.
The Skoda was put in storage after the 2000 season but was bought by new owners in 2013.
The car made its most recent appearance in 2015, offering us a rare glimpse of what a Super Touring programme from Skoda during the late nineties could have looked like.