Milan Vuković and Davit Kajaia share Red Bull Ring weekend wins
Milan Vuković won the first race TCR Eastern Europe race at the Red Bull Ring while Davit Kajaia claimed the honours in race two.
The first race saw Milan Vuković starting from pole position in his Renault Megane TCR ahead of René Kircher in the Mertel Motorsport-run Honda Civic Type R TCR.
Milan Vuković managed to hold on to first place as the lights went out, despite going wide into turn one.
The Audi of Radim Adámek stopped on the start finish straight at the beginning of lap two, which saw the safety car coming into action.
Milenko Vuković ha managed pass Mat'o Homola for third into turn three just before the safety car came on track. Marshals were quick to remove Adámek's Audi and the race continued after just one lap the safety car.
At the restart, positions remained unchanged.
Milan Vuković was first to pass the chequered flag, winning the race ahead of Kircher and Milenko Vuković.
Homola took his Hyundai Elantra N TCR to fourth place ahead of Ghermandi, Steibel and Kajaia.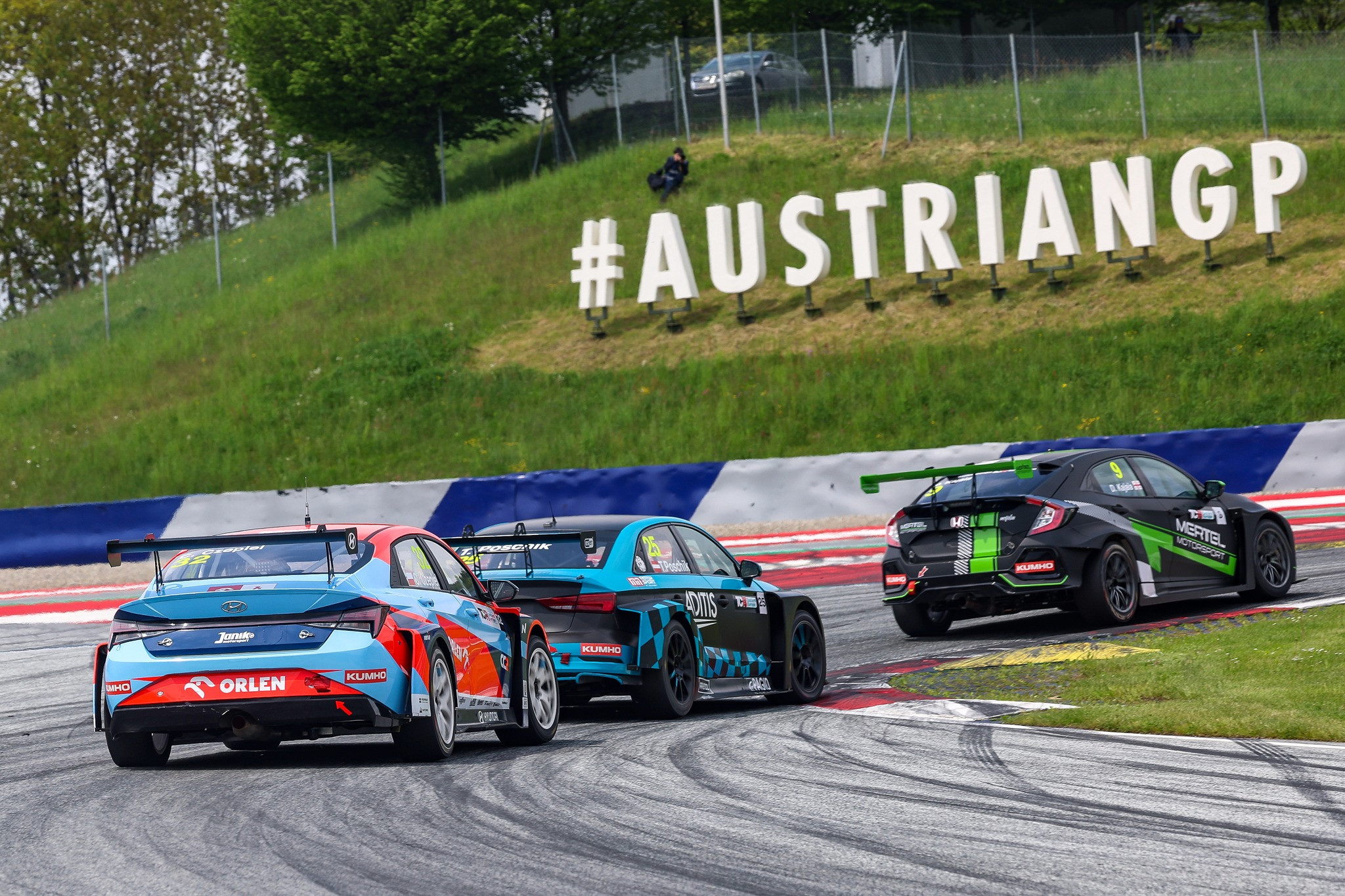 Race 2
Philipp Dietrich was on pole position for the reversed grid race two ahead of Carlo Czepiel and Kajaia.
Kajaia stormed into the lead before turn one, with Steibel advancing into second place.
Ghermandi attempted a pass on Dietrich for third, but misjudged his braking point and went wide into turn one, and then had to give position back to pole man Dietrich.
The start of lap four saw Milenko Vuković battling Ghermandi (Audi), a battle resulting in a spin for the Renault driver. This brought out the safety car as Milenko Vuković came to a halt on track.
The aftermath of that incident saw Milan Vuković advance to third ahead of Homola and Dietrich, who received a five-second penalty for incorrect positioning on the starting grid.
The safety car headed back in on lap eight.
Kircher overtook Dietrich at the end of lap eight for fourth place, while Milan Vuković dropped down the order and soon parked his Megane in the pits with mechanical issues.
Meanwhile, Steibel was putting pressure on Kajaia for the lead while Homola and Kircher closed in on the leading duo.
Kajaia utilized every trick in his arsenal to defend from Steibel and managed to stay ahead.
Kajaia won the race just over half a second ahead of Steibel, with Homola and Kircher close behind him.
Philipp Dietrich crossed the finishing line in fifth but was move down to ninth due to his penalty, elevating Ghermandi to fifth place.
Homola still leads the championship with 101 points, ahead of Kircher who has 97. Kajaia is third with 80 points, ahead of Milan Vuković (65) and Kout (59).
The next TCR Eastern Europe races will take place at the Slovakia Ring on June 9-11.