Analysis: how the COVID-19 crisis is affecting touring car teams – part two
We continue our analysis on how the coronavirus pandemic is affecting the touring car racing scene with the second and final article.
TouringCarTimes has conducted a series of interviews with team managers from various domestic, regional and international championships, trying to paint a clearer picture of both the short- and long-term effects of the pandemic.
Read part one here, before heading into the second part where we take a look at:
The importance of getting back on track in 2020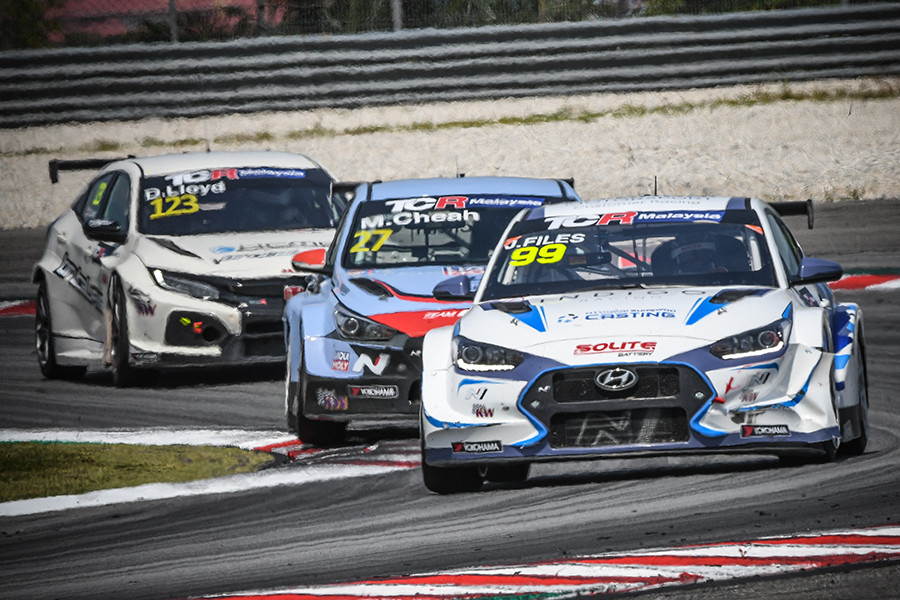 Although revised 2020 calendars have now been published by several series across Europe and the world, there are no guarantees that racing will actually be going ahead on the set dates, with the World Health Organisation recently warning that a second wave of COVID-19 could well strike at any time despite hopes that the illness is now slowly receding.
Several of the teams we involved in this article were quick to address the potential wider implications of a no-show 2020, saying that racing would have to resume – the sport otherwise running the risk of serious long-term damage.
"We are doing a sport, but also work," says WRT's Vincent Vosse. "So this gives us a chance to make money. The first reason to have a bit of money is to eat. If there is no racing for let's say one year, at one stage people will have to find another job. That means that the sport disappears.
"We can survive at the moment, but at one stage we have to work and if there is no work in 2020 which could be the worst-case scenario, no race at all brings us into another level of problems.
"At the end there is a small risk for that, otherwise we would not speak about it, but I believe that at the moment, as of today, everything seems to go in the right direction. In Belgium, Italy, Spain, England, France, all the numbers are going down. The [amount of] people who need to go to hospital is coming down.
"The economy has to start again, and we are part of it. I know that there is a medical situation for people, but I don't know how this pandemic will affect those who are not working. The economic crisis could kill more people than the disease.
"It's not that we want to play when others are dying, but we simply need to work."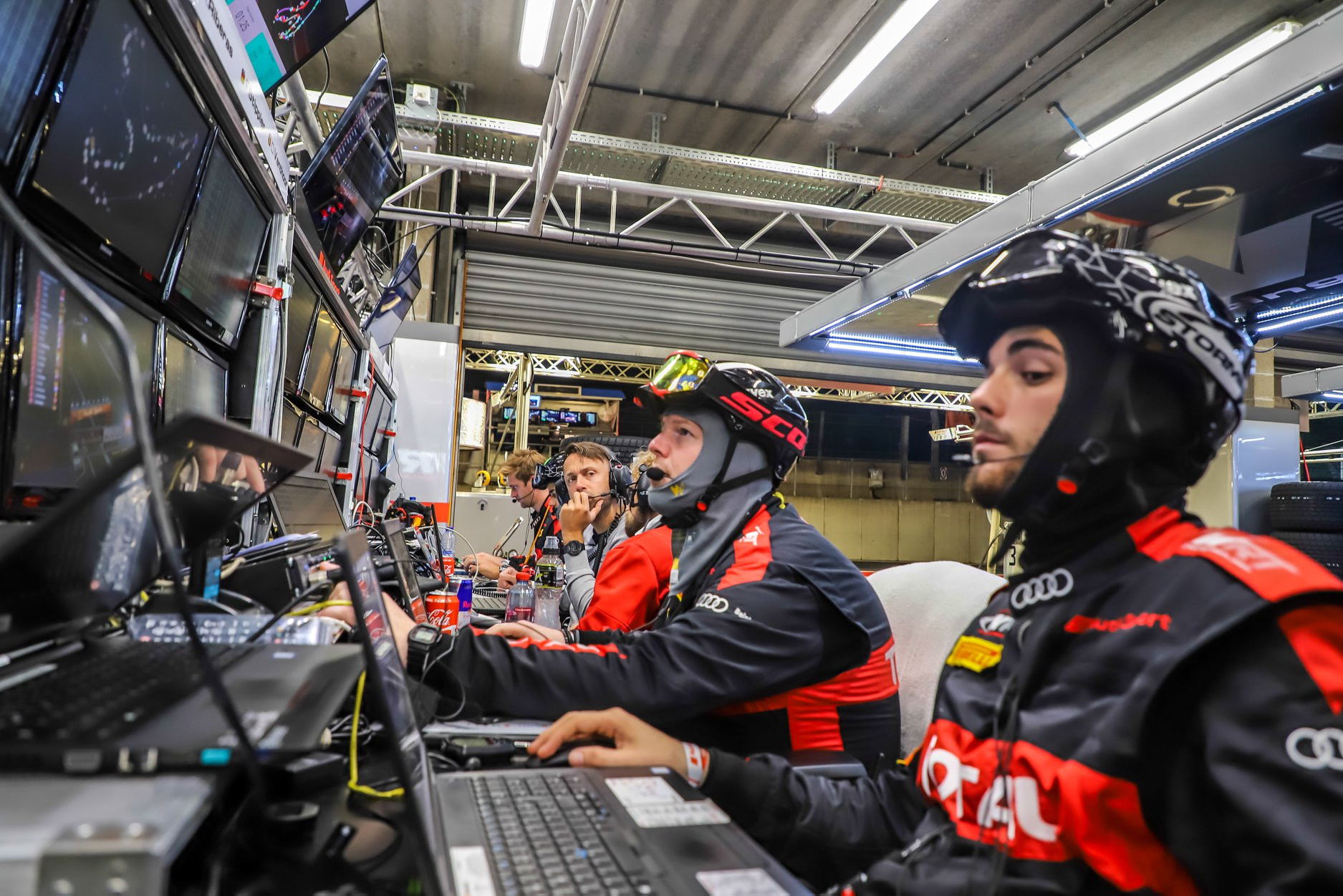 Target Competition's Andreas Gummerer fills in: "If we end up skipping the 2020 season, obviously that affects all our businesses. Target Competition is a motorsport team that also supplies other teams with racing parts and equipment. If the season doesn't start, they will not be able to use our services. Another lockdown would be the worst-case scenario, but we are in contact with Hyundai Motorsport Customer Racing who are working really hard to support the customer teams as far as possible."
"We hope it won't affect us too much," says Tobias Brink. "We obviously have our fixed costs and we have already spent a part of our budget for the season, but we stand on a stable platform that allows us to cope with a year like this. We have to be back in regular action in 2021, however, otherwise it will be tough.
"I think it's important to remember that while we have less income this year, the variable costs will also be lower, and that helps to cushion the fall if you like.
"The STCC is in an interesting phase right now with the arrival of a new promotor, and we believe strongly in it. By racing in 2020, even if it's only a few races, we can provide a taste of what the new STCC will have to offer."
Dick Bennetts, West Surrey Racing: "We just have to wait now and see if we get the green light to race with fans from the start of August. If we have to go behind closed doors then so be it, and I'm sure the audience on ITV would be huge, but I'd hope that we will be able to get spectators along."
Vosse, meanwhile, summed up his reflections by calling on governments around Europe to lend their support to motorsport.
"It is very important that the different governments and federations follow France's example and request a fund for the motorsport business. In Belgium we are around 3000 people working in the motorsport industry. How many are there in the UK? The U.S.? It's quite a big volume of people and we have to fight for them."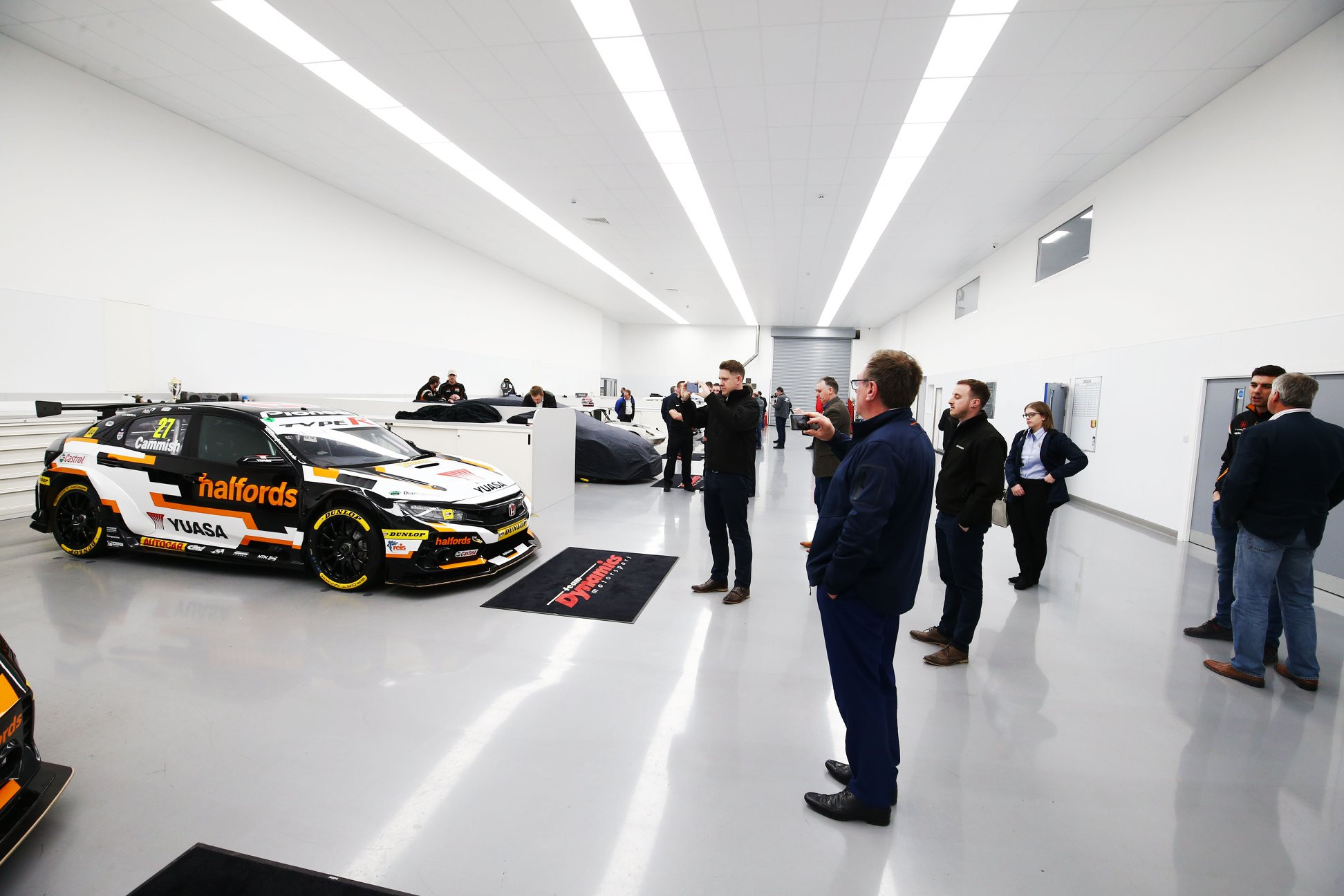 Strong support for authorities and series promoters
The challenging circumstances have made planning difficult, but the national authorities and race promoters can take comfort from an almost unanimous level of support from the teams in TouringCarTimes' review.
The BTCC squads in particular seem to be highly content with the way things have been handled, with universal praise coming in from the featured teams.
"I feel that TOCA, and Motorsport UK, have done a great job in how they have faced COVID-19 – particularly Motorsport UK in the way they are looking at how to help all clubs," said MB Motorsport's Shaun Hollamby, with Speedwork's Christian Dick adding that "I don't feel there was any other way they could have handled things. The decisions that have been taken have been the correct ones and we have been kept informed at all times about how they plan to proceed."
Matt Neal of Team Dynamics also followed along the same lines, giving a big shout out to TOCA boss Alan Gow.
"In terms of the series, I don't think they could have done a better job in dealing with the situation," said Neal. "Everything has been outside of their control, but Alan Gow has done a great job to pull together a nine-round calendar with the TV deal still in place – that is the key thing. With other championships around the globe potentially not racing at all this year, that has been a lifesaver. The TV package is vital for sponsors and is a major part of many of the deals that we have in place."
The leading STCC teams were equally as supportive of the work done in Sweden, commending new-for-2020 promoter Micke Bern.
"Extremely well," said Tobias Brink when asked how he thought the situation had been treated. "They do nothing premature, communication has been great, and there are a lot of creativity behind the scenes, which is extra important in times like these."
PWR Racing, who ran Robert Dahlgren to the 2019 title after narrowly beating Brink, agreed with their main rivals.
"There's a positive atmosphere right now," team manager Haglöf says. "I think Micke Bern is the kind of promoter we need in Swedish racing. I hope he will succeed in his ambitions because he understands what the sport needs. In terms of dialogue, I think the championship is better placed now than it's ever been in my time. I have a damn good feeling about it, to be honest."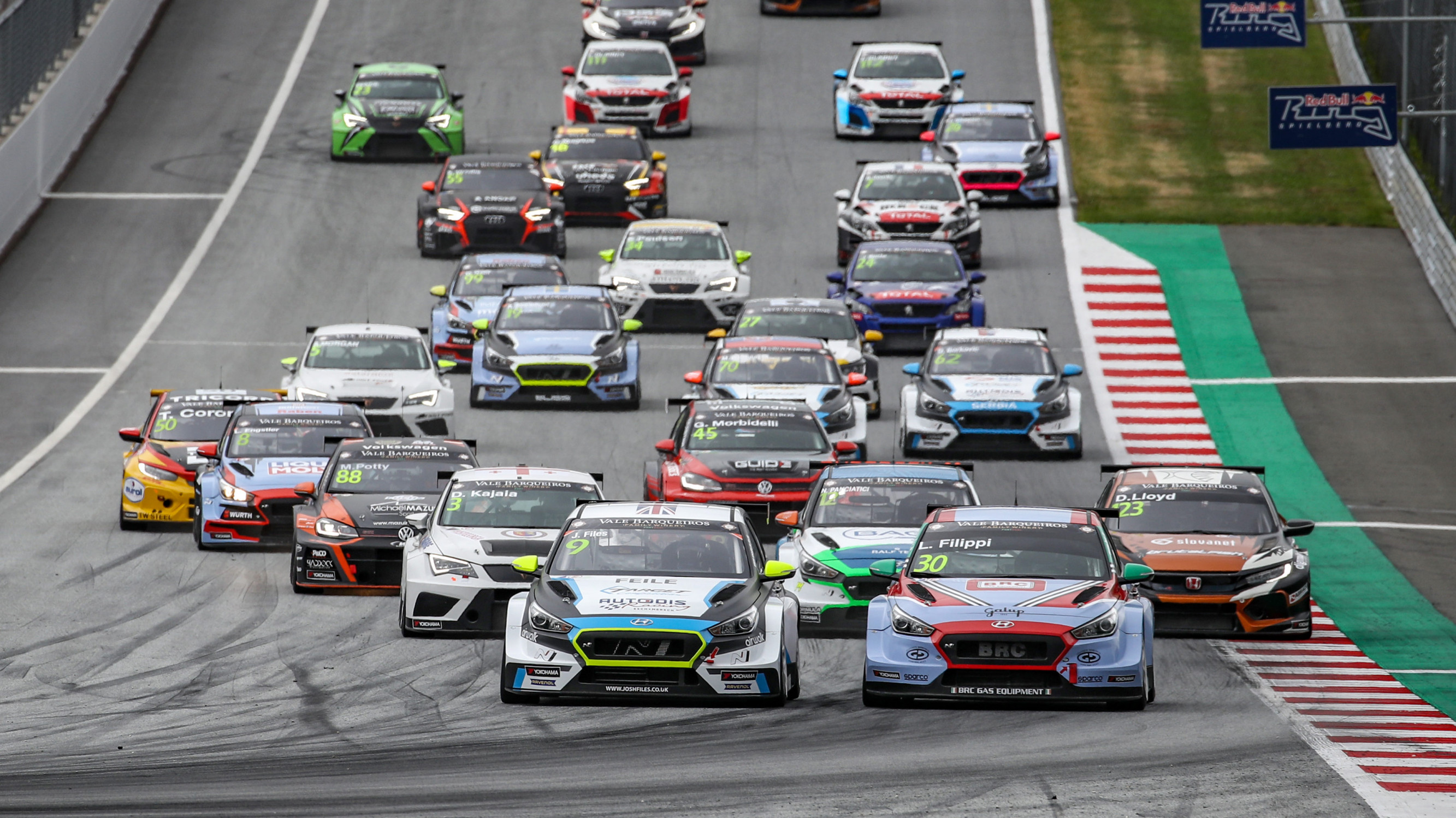 TCR Europe and WTCR teams were not quite as vocal in their support of championship organisers, but still mainly supportive.
"It's been handled in quite a good way in my opinion," said Vincent Vosse of WRT. "You will be able to tell when the races actually happen. You will have a much better view at the end of the year whether it was handled well or not.
"I think everyone is taking good decisions, whether it's ITR or SRO or ADAC, they're all close. If you see between ADAC and SRO, they are working closely to try to avoid clashes etc., which never happened in the last ten years. So there are some good things going on, and that is also important to be said."
Andreas Gummerer of Target Competition simply added that "the organisers collaborate with all the teams to make sure our sport survives," while Jean-Michel Baert believes he is not in a position to judge.
"Who am I to say?" the Comtoyou Racing boss queried. "It's a difficult new thing for everybody and the most important thing is the lives of the people. For the rest, I don't care. It's difficult for the business, but not the end of the world. I am not a professional scientist, so I don't have an answer. As of today, we don't have the calendar of WTCR or TCR Europe [since posted] or the Fun Cup, which is not great, but I have to accept it."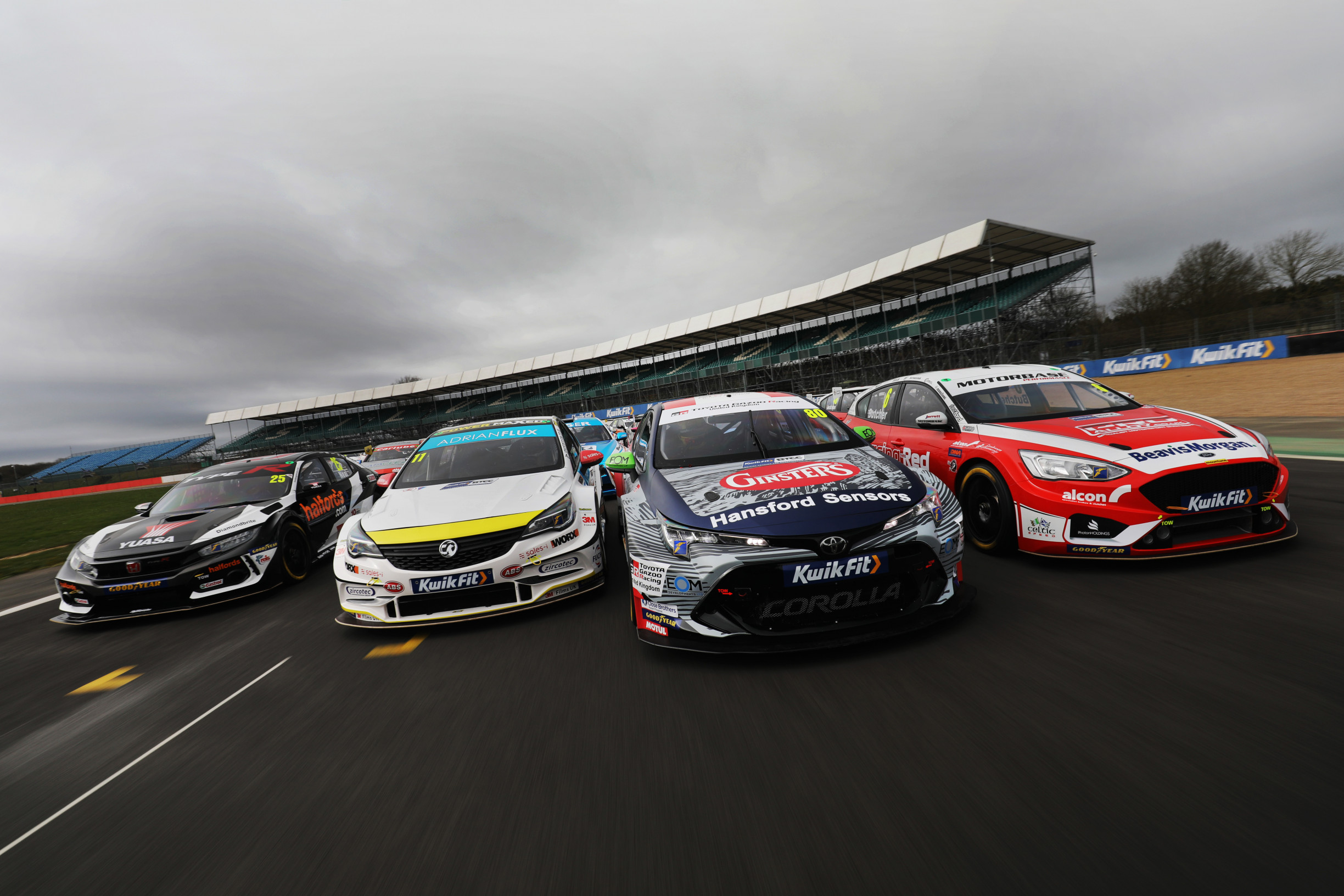 Condensed BTCC schedule putting spares at a premium
Provided that the season eventually plays out as currently planned, the BTCC is poised to kick off at Donington Park on 1-2 August. The revised calendar will take in a total of nine rounds culminating at Brands Hatch in mid-November, but it's the crammed early parts of the schedule – with four meetings in five weeks in August – that has grabbed the teams' attention.
"The start of the season is going to be more important than ever this year and that run of four events in August will be key," says MB Motorsport's Shaun Hollamby. "An incident in one of those rounds could ruin your season so you might see some drivers who are taking things a little easier and settling for a podium and points rather than making a move for the win. Consistency is going to be key and experience could be a major factor."
Speedworks' Christian Dick agrees.
"The new calendar presents a challenge, but we are all in this industry because we like a challenge. The back-to-back nature of some events will mean that drivers need to keep their noses clean to ensure that cars remain at their best and there is minimal work to do between events, but we all know that isn't going to happen all the time.
"It means that we have to be in a position to react to any eventuality so we are working to build up our spares package to ensure we have everything that we need, and are keeping communication lines open with all of our sponsors to ensure that we deal with the financial side of things, given the fact that the racing will be taking place over a much more condensed period of time."
Team Dynamics has confirmed to TouringCarTimes that it is completing a spare Honda Civic FK8 chassis for the start of the season, with team boss Matt Neal admitting "that is something that we wouldn't have done in normal circumstances, but these aren't normal circumstances and we want to be equipped as much as we can to try and win this championship."
The combination of a record-late start to the season, potentially little or no testing, and the shorter turnaround times posted by a much tighter schedule, has caused West Surrey Racing boss Dick Bennetts – one of the most experienced in the business – to call for improved drivers' standards once the campaign gets underway.
"The compact calendar is going to be a challenge and I hope drivers will keep their heads," said Bennetts. "Rubbing is racing as people often say and we expect to see that, but some of the blatant pushing and shoving needs to be stamped out because if you have a big accident and have a race the following week, it will be tough to get cars repaired. Drivers need to be careful and all of the teams need to make sure they are prepared as they can be for the compact calendar."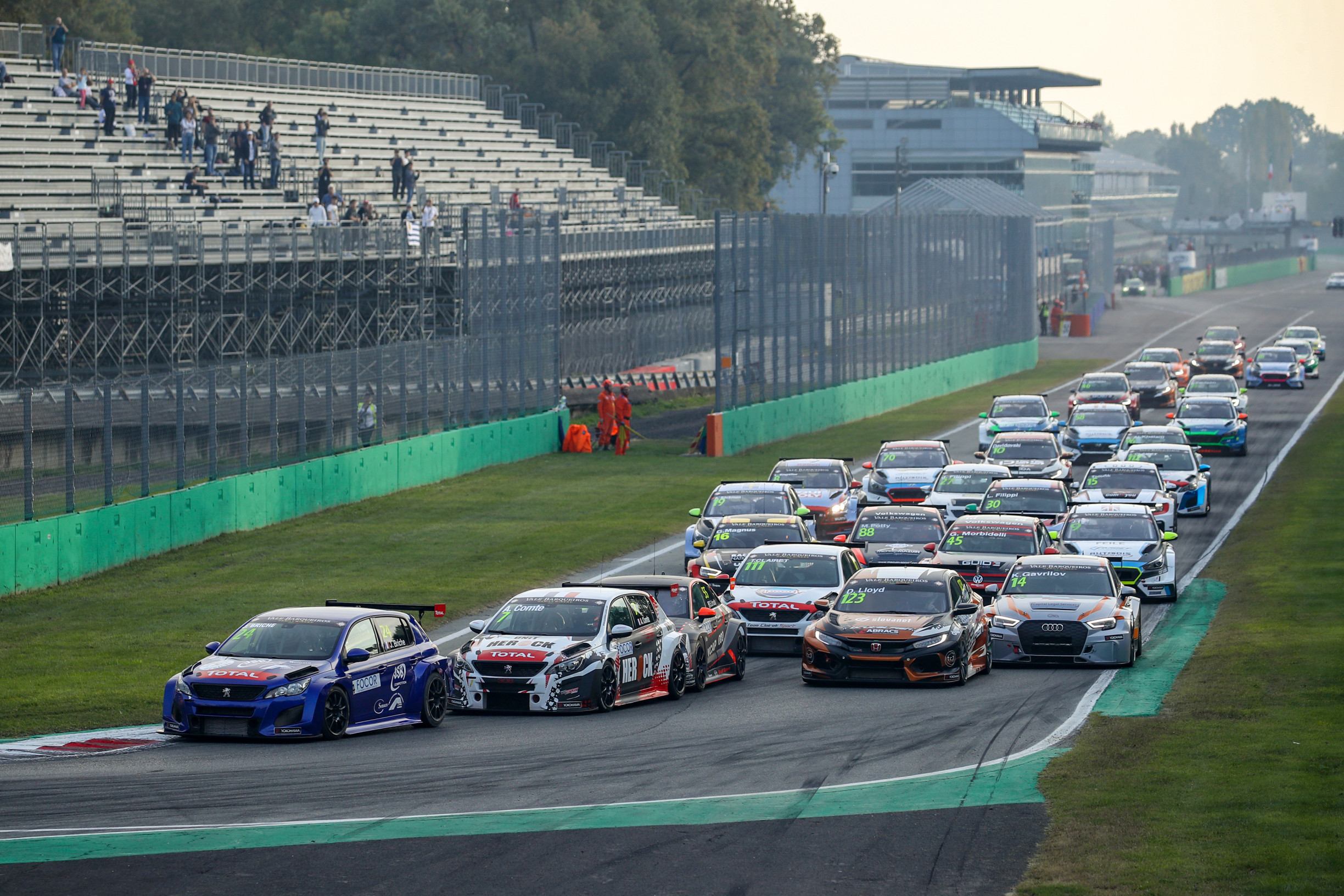 Spectator-free early races likely
A big unknown at this stage remains the topic of whether spectators can be allowed to racing events or not.
In Sweden, STCC organisers have officially warned that at least the first half of its amended four-round calendar is likely to play out without fans.
STCC recently announced its revised calendar featuring two August dates and two October slots.
"As of now, that is the plan and it's also what I think will happen," says Tobas Brink. "We will kick off in August with some spectator-free races and then, hopefully, we can bring in the public from September on."
WTCR is releasing its much-anticipated revised schedule soon, with reports emerging of a Europe-only campaign starting in September.
A redrafted TCR Europe calendar was published last week, starting at Paul Ricard on August 21-23 and concluding at Jarama in early November.
"We believe there will be racing in the 2020 season with particular restrictions and with limited access to the track or behind closed doors without fans," says TCR Europe series champions Target Competition. "It will be a special year with many compromises, but it's important to restart the sport we all love."
"There are races that you can do without spectators," Vincent Vosse concludes. "There are races in DTM, in GT, in WEC, where there aren't that many spectators anyway. Those you can do without the public, but not Le Mans or the Spa 24 Hours. If we start racing in July, August, it's actually only a few races you need to do without public.
"You are a passionate fan of racing and I tell you, if there is a live DTM or TCR race on TV next weekend, you will be in front of your screen for most of the weekend. This is what people have to try and do."