14 cars entered for STCC season opener at Gelleråsen Arena
The STCC TCR Scandinavia championship starts this weekend at Gelleråsen Arena with 14 cars entered for the full season.
Robert Dahlgren is the defending champion and will drive one of three new Cupra Competicion race cars of PWR Racing.
"There is only one goal for me and that is the overall victory. But I have no illusions on that it will be easy, this season is no doubt going to be one of the toughest in many years," said Dahlgren.
The two-time STCC champion, who was fifth fastest in the pre-season test at Gelleråsen Arena, will face tough opposition from several drivers that will be able to fight for the top spot this year.
One of them is no doubt 2012 WTCC champion Rob Huff who will make his STCC debut for Lestrup Racing Team in a Volkswagen Golf GTI TCR.
"I am really looking forward to make my STCC debut with Lestrup Racing Team. It is going to be an exciting season," said Huff.
Last year's runner-up Tobias Brink of Brink Motorsport is out for revenge this season and had a strong pre-season test, finishing second.
"I am not going to hide the fact that I would like to see myself on the top step when the chequered flag drops in the season finale and the conditions for it are definitely there this year," said Brink.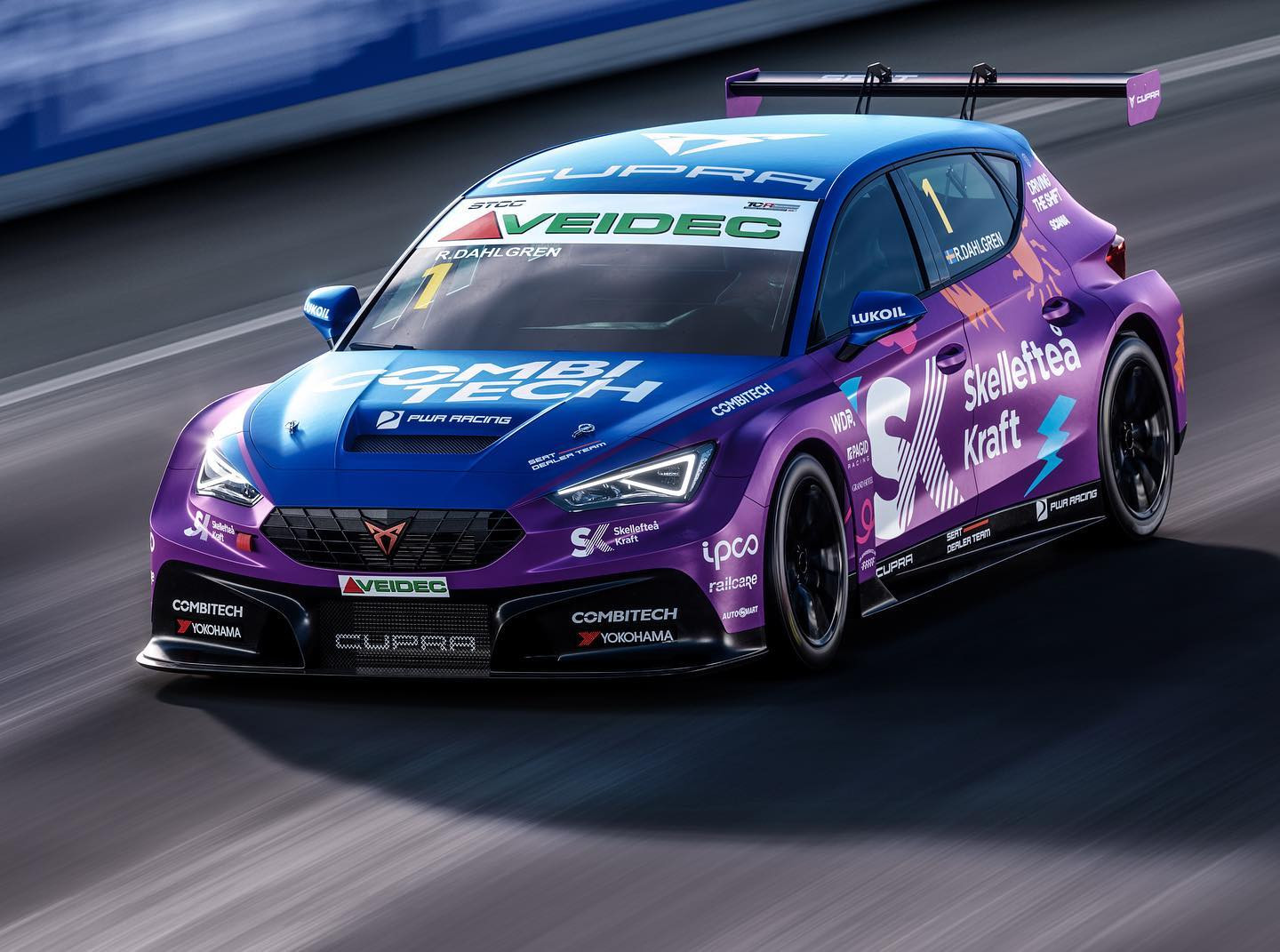 Mikaela Åhlin-Kottulinsky wrote history at Gelleråsen Arena two years ago when she became the first female driver to win an STCC race and topped the pre-season test earlier this summer.
"We had a great pre-season test with the old car and it feels good to have the new car for the season start. I'm looking forward to write a new chapter in the racing history together with PWR Racing, Cupra and the partners of the team," said Åhlin-Kottulinsky.
Experion Racing will be on the grid with a brand new Hyundai i30 N TCR with driver Albin Wärnelöv, hoping to climb the results after three seasons behind the wheel of a Volkswagen Golf GTI TCR.
Mattias Andersson is back for his 20th STCC season, driving the older Honda Civic Type-R FK2 TCR.
The season opener starts on August 15th with testing and qualifying, followed by three races on Sunday of 17 laps each.
The grid for the first race will be decided by the results of Q1 and Q2 combined, Race 2 with the top ten drivers of Q2 reversed and the Race 3 grid will be decided from the points obtained in the first two races.
Schedule Gelleråsen Arena
August 15th
09:40 – Test 1 – 30 min
13:00 – Test 2 – 30 min
16:55 – Q1 – 20 min
17:20 – Q2 – 10 min
August 16th
11:10 – Race 1 – 17 laps
14:00 – Race 2 – 17 laps
15:40 – Race 3 – 17 laps
2020 STCC TCR Scandinavia entry list
1 – Robert Dahlgren – PWR Racing – Cupra León Competicíon
7 – Oliver Söderström – Lestrup Racing Team – Volkswagen Golf GTI TCR
12 – Rob Huff – Lestrup Racing Team – Volkswagen Golf GTI TCR
19 – Mikaela Åhlin-Kottulinsky – PWR Racing – Cupra León Competicíon
20 – Mattias Andersson – Honda Racing Sweden – Honda Civic Type-R
21 – Andreas Ahlberg – Kågered Racing – Volkswagen Golf GTI TCR
22 – Albin Wärnelöv – Experion Racing Team – Hyundai i30 N TCR
45 – Emil Persson – Kågered Racing – Volkswagen Golf GTI TCR
48 – Mikael Karlsson – Kågered Racing – Volkswagen Golf GTI TCR
51 – Hannes Morin – Brink Motorsport – Audi RS 3 LMS
59 – Poker Wallenberg – PWR Racing – Cupra León Competicíon
70 – Isac Aronsson – Isac's Racing – Volkswagen Golf GTI TCR
71 – Tobias Brink – Brink Motorsport – Audi RS 3 LMS
91 – Magnus Gustavsen – Brovallen Design – Audi RS 3 LMS