François Ribeiro: "There are manufacturers waiting to join the ETCR"
François Ribeiro, Head of Discovery Sports Events, has stated that he is expecting the ETCR grid to grow in the coming seasons, as soon as current supply chain issues affecting the industry are eased.
"There are several manufacturers interested in competing in the ETCR, but they couldn't come this season already because of the situation with components," Ribeiro told TouringCarTimes.
"First we had Brexit, then COVID and, now, the Ukraine war. The market is down 21% from last year and 42% from the pre-COVID times, but the price of electric components has risen very sharply.
"And the situation is still difficult: for instance, if we want to have batteries for 2023, we must place the order next month. So there are manufacturers interested, but we have to wait and see the situation."
Ribeiro believes that, despite the focus towards electrification for the majority of automotive brands, there is still room for both the ETCR and the WTCR to coexist.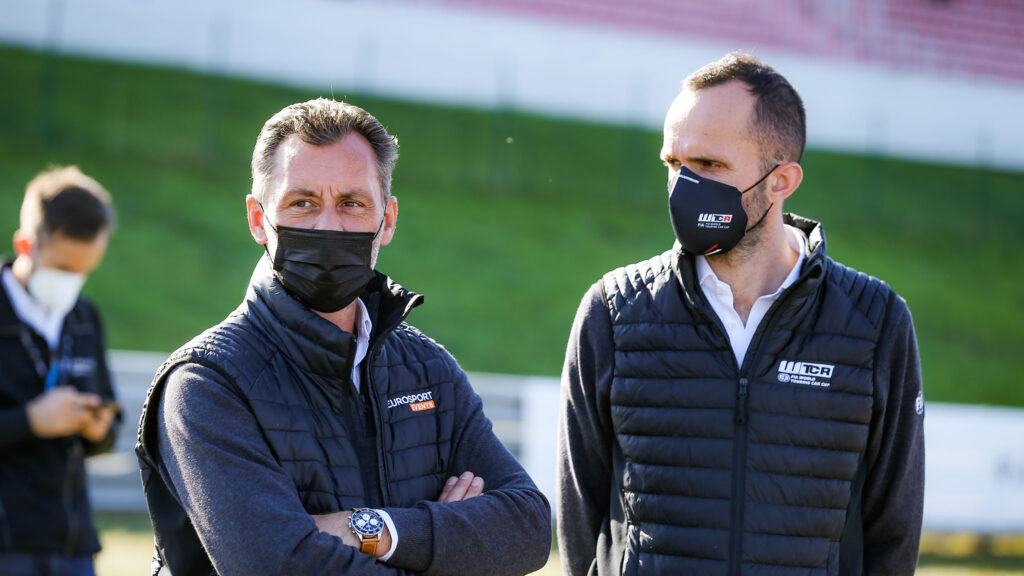 "I was always very clear that neither of the series should be above each other," said Ribeiro.
"They both share the same concept, which is customer racing, and both technologies still have plenty of life and have plenty of room to coexist."
WTCR is set to introduce hybrid technology from 2023, something Ribeiro believes will reignite the interest in the series.
"We will have a system, that will be a standard unit for all cars, and that will allow them to race with hybrid technology in equal conditions," said Ribeiro.
"All manufacturers currently involved have shown interest in this technology as it fits with their strategy for road cars too.
"But the future of the series goes through having both manufacturers and private teams, as we have now, so it's important to help them, keeping the costs down and making sure that the concept stays affordable for all of them."