Marcello Lotti: "We are not concentrating on the range of the cars"
Marcello Lotti, president of WSC – the company behind the FIA ETCR regulations, says the current technical specifications cars are in no need of change and that the focus for the series should be on the show.
"We are not concentrating on working on the range of the cars," Lotti told TouringCarTimes.
"Our concept is different from Formula E, they also focussed on energy control, whilst we do full attack during the whole race. This is an easy calculation depending on the track, as to how many laps the car can do, depending on the format, depending also on keeping the action on track."
Formula E presented its third generation race car earlier this year, featuring improved performance, efficiency and range. But there are currently no planned upgrades of the ETCR specifications, according to Lotti.
"I think we are quite happy with the situation, it depends on what kind of format we want to use," said Lotti.
"For instance, the current car has the range to race for more laps than what's schedule in the super final. Also, last year we made more kilometres than what we do today. But it depends also on which track you have, so maybe you can do more laps here, but on other track you can do more overtaking."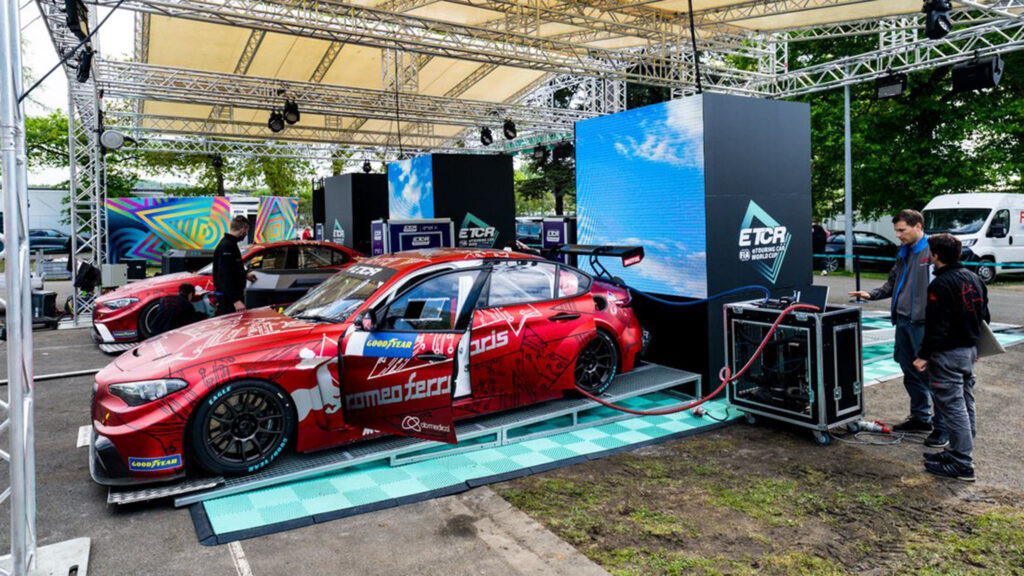 Another issue adding further complexity to the situation is the current global supply chain difficulties, something already affecting the 2023 FIA ETCR season planning.
"It is true that with this situation today and that we have to forward a provisional order to our supplier this month [for the 2023 season]," explained Lotti.
"It is not only difficult for motorsport and the automotive industry, but for business in general. Clearly some material takes more time than others. Everything is related and other parts are very difficult to receive and can take three or four months.
"Is clear that, for some parts, we have to order now three to four months in advance, others can take 11 months. And this is true, this situation and we at WSC have to be ready to give opportunity or to welcome new brands, in case they come with the components of the TCR kit."