Mikel Azcona and Tom Blomqvist: "It was good fun"
Hyundai Motorsport N's Mikel Azcona and Cupra EKS' Tom Blomqvist had a heated battle during Saturday's Pool Furious quarter final at Jarama which both drivers believed was "good fun".
At the start of the race Cupra EKS' Mattias Ekström took the lead ahead of Blomqvist and Azcona.
But the Spaniard made a move on Blomqvist on lap two, resulting in contact between the two.
Halfway through the last lap, the Cupra driver hit the Spaniard from behind, but they were able both to continue in the race and take the chequered flag.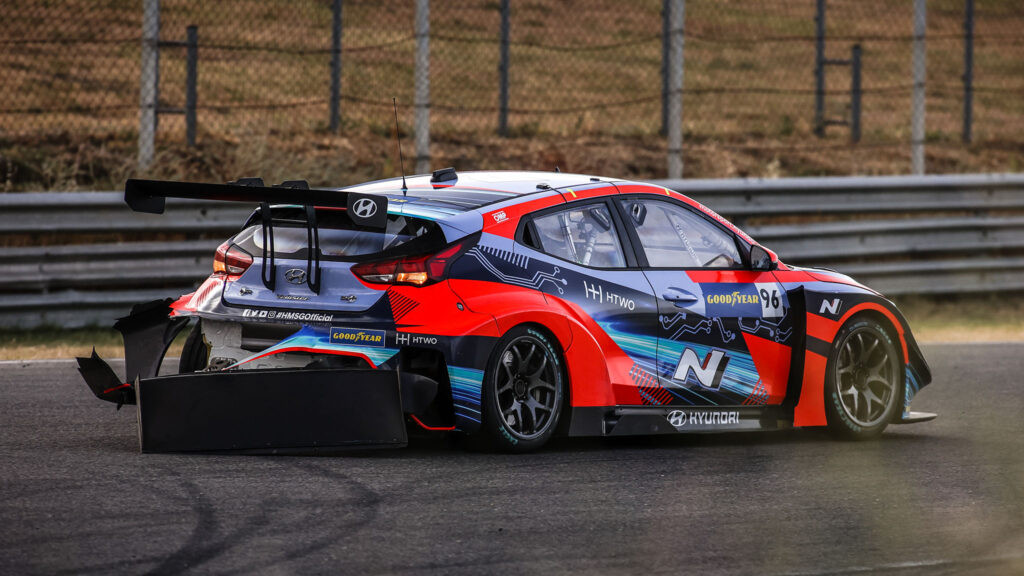 "That was a tough race for me," Azcona said. "I tried to do my best from the start, I tried the outside and I knew that it would be very difficult with two Cupras on the inside.
"In the end I tried to see the move, and that was close with Tom and, in the end, we got P2 and we continue in the first group, so that's very good," added the Spaniard.
"Not a great race, finishing third it's not that good," added Blomqvist. "But yes, that was a nice little battle.
"I struggled a little bit, maybe it was a good show for the TV, but it was all good fun," concluded the Briton.
"In general the weekend has been tough," Azcona explained TouringCarTimes. "We've been improving the car through the sessions and the guys in the team have done a great job. We still lack some stability and have to be careful in these (hot) conditions, because it's very easy to overcook and ruin the tyres."