Gosia Rdest aiming for top five finish in TCR Germany rookie season
Gosia Rdest confirmed her touring car switch last week, as the Pole will join Target Competition's TCR Germany assault at the wheel of an Audi RS 3 LMS.
"First of all, I think TCR Germany really is a great championship", said the Pole to TouringCarTimes. "The series provides drivers with opportunities to develop skills. As this series is an open championship, we also have the chance to fight with different cars."
Coming from the Audi Sport TT Cup one-make series, with limitations to the parts of the car which can be adjusted in terms of setup, Rdest is happy with the freedom allowed in TCR to that respect: "Also, what is important for me is that we have possibility to set up our car the way we want. Furthermore, the 32-car will be provide unbelievable emotions during each race."
Rdest admits the chance to continue her career within the Audi Sport family was a crucial factor in choosing to switch to TCR: "I feel a great connection with Audi Sport, I found myself as a member of it. Two years in Audi Sport TT Cup, with support that was given to us, is an invaluable experience. For me Audi is not only a car brand, it is perfection and ambition."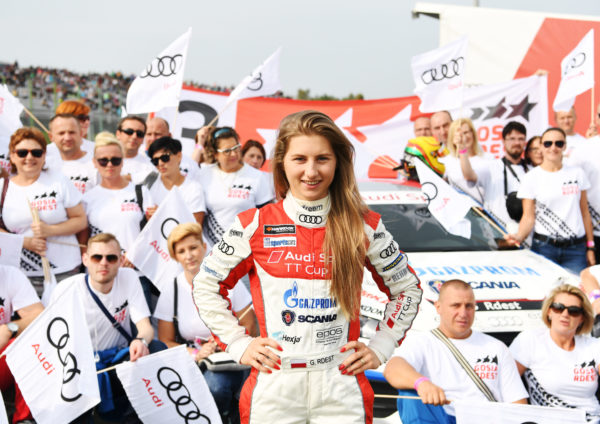 Knowing how the four-rings manufacturer works, the Pole has no doubt the all-new RS 3 LMS will be competitive from the word go: "There are amazing people doing all the hard work, only to make it possible for us to achieve the best results and to live our dream. With the experience that Audi Sport has in car racing there are no doubts the RS 3 LMS will be competitive."
The former Audi Sport TT Cup podium finisher has set ambitious goals for her touring car debut: "With the experience I have I know it is possible to finish the season in top five. I will do my best to achieve this goal. For each race I will be 110% ready to fight."
Rdest will start testing this month ahead of this season's TCR Germany.