Gerhard Berger says Class One is not current focus for DTM
Three months have gone by since Gerhard Berger became the new head of DTM promoter ITR. Many changes have taken place, which has meant the 2017 season has kicked off to an exciting start. But the former Formula 1 driver has his sights set on taking the competition to a new level, and making it more attractive for manufacturers and fans, while not currently focussing on the coming Class One regulations.
New technical regulations are in place, which have started a new homologation cycle, but ITR has also taken steps to make the DTM experience more appealing to fans. In a time of uncertainty for the automotive industry, and with Class One regulations on the horizon, TouringCarTimes spoke to Gerhard Berger in an exclusive interview.
After a few races as the new director of the DTM, what ideas do you have about how to improve and grow the competition?
"We are trying to make the most of what DTM was in the past, as the DTM has a very clear DNA that we would like to capitalise and improve, seeing all the pros and cons involved. In any case, any changes must be done carefully and with logic. This is a good championship and a good promotional platform, if there are any changes to be made, we will see what they are."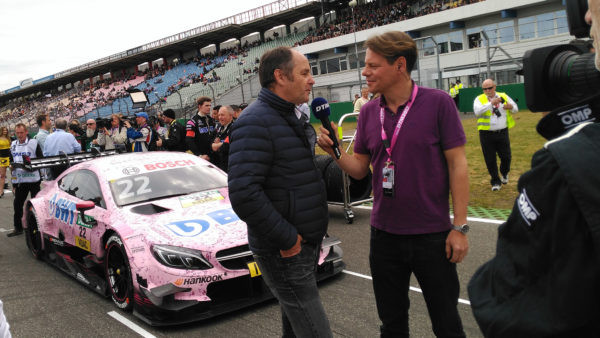 The emissions scandal started what has been a difficult period for the championship, with many manufacturers having now to justify to their boards their spending in motorsport. Do you think that the manufacturers involved in the DTM are under pressure to be able to maintain their current programmes?
"No, I don't think this has to do with the manufacturers. We are building a platform where we know that costs are important, we understand the show must be right and that the fans must be entertained to keep coming to the races and watching on TV. If we can balance all these ingredients, DTM will be a platform where the manufacturers want to be. But, if we don't achieve a balance, we'll have a problem and, regardless of other issues, manufacturers and teams won't want to be with us. So our target is to strengthen our platform, have the regulations that allow for good races and keep the fans coming. If we do well in these three points, the manufacturers will come."
So stability will be key, with the regulations and costs?
"Exactly. Stability, consistency, cost contention and a good show."
Last year, much was spoken about a possible tenth race in the calendar, either in Europe or within Germany. What are your thoughts on this?
"Germany is the DTM's home, and this is very clear for us, although we would like to see good events in other European countries and we will work to achieve it. But we won't go to other places to just be there and take a picture. We will only be in other places if the event is a success, both with the fans coming to the track and filling the grandstands and also with a good TV audience."
Would it help the DTM to include a new manufacturer from other countries, such as Italy, for example?
"This would be a consequence of my previous point. I was talking in a geographical sense but, if we are successful and achieve stability, all the manufacturers will be welcomed."
Now the WTCC races at the Nordschleife, would you like to see the DTM going back there?
"Yes, I would love it! But safety is very important. Still, if there isn't any risk, there won't be any excitement. But, from another point of view, is that the spectators cannot see the cars for most of the lap. This already happened 24 years ago, and it's not a good thing for the show."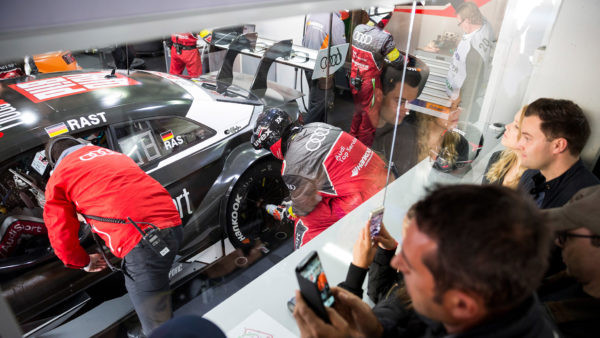 Some of the changes you've introduced from ITR since the beginning of the season are focussed on a higher interaction with the fans, like the interviews on the grid and the pit view. Have you had any feedback about these new elements?
"Yes and, for now, it's very positive. From the first four races, three were very exciting, and the fans have responded very well. Now we are on the next step: when you achieve a target, you look to the next and, although we know that not all our steps will be right and we will make mistakes, we'll try to improve our product in all levels, so we can decide what's best for the DTM."
This year we are seeing a number of regulation changes in the DTM that were already in place when you became the new head of ITR, how do you view these changes?
"There were some changes on the table coming from good ideas, and I'm happy to have implemented them. There were other things we've introduced as well, so we started making changes before the season start. Now the new performance weights are in place, so race performance will be more important than qualifying, and we think this is the right thing for all the competitors.
"This had been already discussed before the season started, but there wasn't enough time to implement it, so we decided to apply the changes if we saw that the new regulations really impacted race performance. The spectators will notice the difference. But, as a racing driver, I wouldn't have any ballast regulations at all, and that could also be a long term possibility."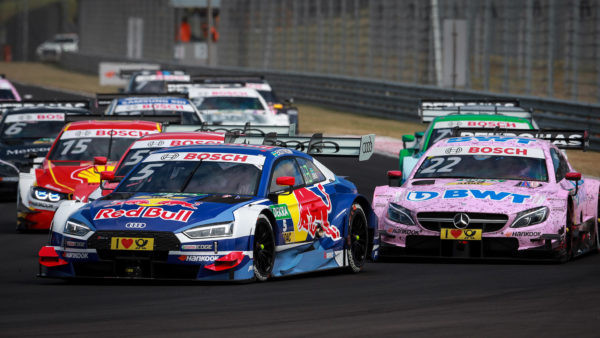 Looking into the mid and long term, how do you see the convergence with the Japanese Super GT, the Class One, theoretically coming into force in 2019?
"Right now we are focussed in our championship, in our own regulations. We know that FIA has the intention of doing something, but our focus is to strengthen our competition. If, in the future, we have a commercial and sporting opportunity that's of interest for us, we will see what we do. But, right now, our focus is the present."
You have been a racing driver, president of the FIA single seater commission, team owner and manager… You've had many different roles in your career. From your experience, do you have clearer ideas about what to do with the DTM?
"Yes, I do. But, despite all my experience, I don't know it all, this is a new face for me. Dealing with TV rights, for instance, is new for me and a new challenge. To be honest, I enjoy getting into these issues and learning how they work.
"But, to come back to the question, yes there are some ideas that I had in the past and we are applying now, and others that we'll see if we can use. I want to use my experience and ideas together with those of my team and we want to see where we are in three years time."