Gerhard Berger and Masaaki Bandoh: "Class One is the future for touring cars"
DTM and the Japanese Super GT demonstrated their cooperation with two joint show runs at Hockenheim last weekend. Gerhard Berger, chairman of DTM promoter ITR, and his counterpart at GTA, Masaaki Bandoh, the promoter of Super GT, celebrated their commitment to both run to Class One regulations from 2019.
Bandoh was a guest at the season finale, and was impressed with the high level of competitiveness in the DTM: "I would like to congratulate the DTM in another successful 2017 season in which the ITR managed to excite and fascinate many fans up to this final race, with great cars, great drivers and a really great race management."
"The collaboration between Super GT and DTM started with a meeting with ITR at the final Super GT race in 2009 and reached at Hockenheim a historic milestone," said the GTA chairman. "Our best cars could run at the Hockenheimring at an official DTM race and this marks the start of a new era in German and Japanese car motorsports and will go down in the history of motorsport for both championships."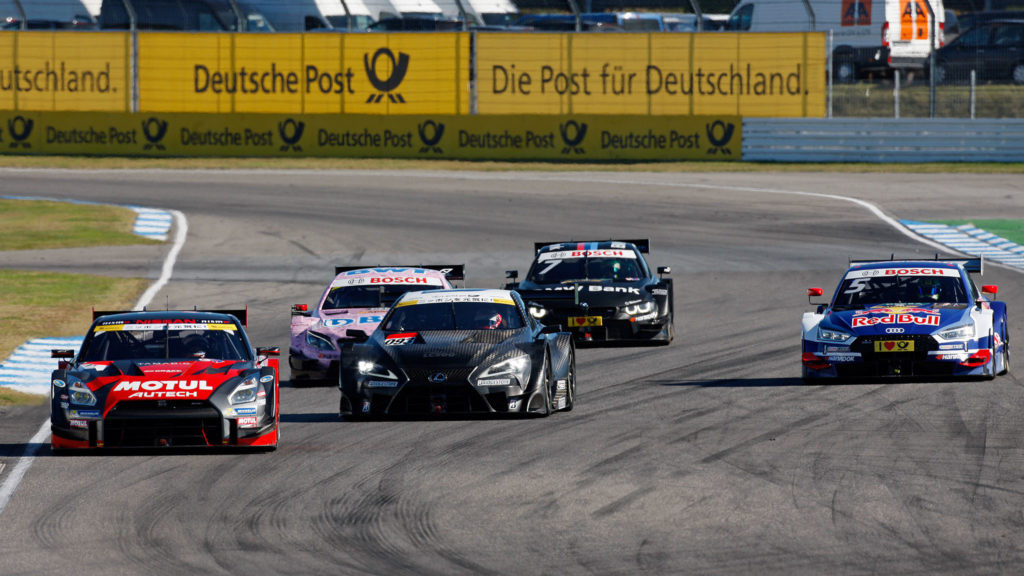 Asked about his personal opinion about the Super GT cars, Berger added: "Well, I'm a racing driver and I never like a car being quicker than our car, so we have some work to do. I liked the engine sound very much, it's something we were all looking forward to."
The Super GT final round in Motegi (11-12 of November) will feature a demonstration of DTM cars. Bandoh is certain the cooperation between the two series will lead to a brighter future: "I'm very convinced about the success of our collaboration and we are also looking forward to whatever comes. In November we will see our final race in Motegi, in Japan, and I'm very much looking forward to welcome the DTM racing cars to that race."
Berger explained how this his approach to the Class One concept has evolved this year: "I'm very happy about what we achieved this weekend, showing our fans our collaboration. Mr Bandoh has already explained the history of our collaboration which he knows much better than me as I've only been here for seven months. We met at the first race this year at Hockenheim and, at the start, I couldn't answer a lot of his questions but I couldn't even express my position about it as I didn't know how important having a strong collaboration for the future would be."
"As you know, I have been working for some time on how important it's for us, for the FIA and for the whole of motorsport to have unified regulations worldwide, as having lots of rules in different continents means increasing costs for all the manufacturers. So, for the last months, I looked at it deeply and understood that there is already a good collaboration going on, with Mr Bandoh leading it on the Japanese side."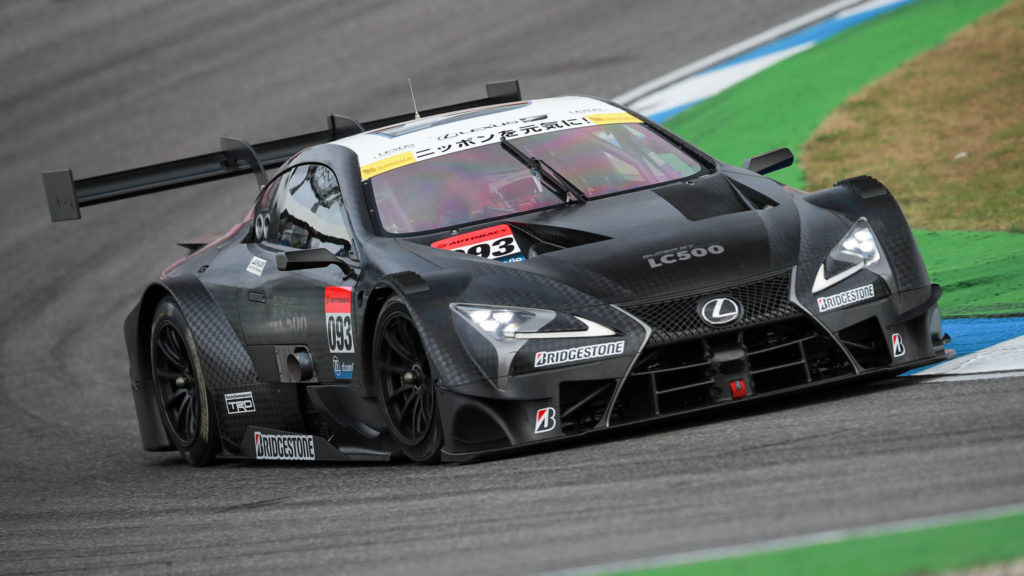 Costs are a key factor in developing a joint set of regulations, Berger said: "I understood that ITR has to support this collaboration and push it further so we can tell our manufacturers that there is one regulation for Japan and Europe and we can produce motor racing together without having to multiply twice or three times the costs for the manufacturers. In this way, we give ourselves the chance to have many more manufacturers involved and other manufacturers, even from America, will come and understand the concept, becoming part of our program."
"On the other side, we have a fantastic unique parts system, to which we will do a few modifications to help the manufacturers decrease their development budgets, bring all the cars even close together and probably Japan will follow us in this direction. So we have to do some steps on the engines and they will do some steps on the chassis and aerodynamics side, so I think that in 2019, latest 2020, we will have the same cars on the race track and we will meet in different circuits around the world, especially in Europe and in Japan.
"Still, there is a long way to go. We organised this weekend our first meeting together and we will be very happy to be invited to attend the last round of the Super GT in Japan. Our manufacturers will go there and present their cars and this will be the right sign not only for Europe, but also for Japan and Asia."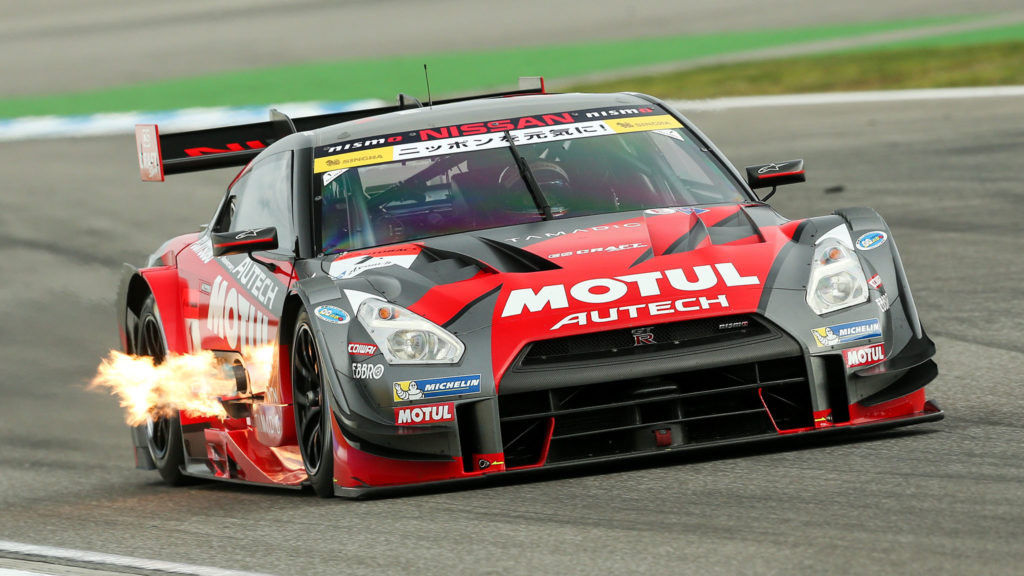 DTM will adopt the Class One regulations from 2019, and Berger thinks they will lead to a more exciting series: "We have modified our regulations for 2019. We'll be able to get even closer, we'll have a two-litre, four-cylinder, 620bhp engine as our friends in Japan are already running and which was very quick. We can see that we are going to improve lap times, we'll have about 100bhp more and increase the show in our series."
Bandoh also expressed his excitement at seeing the Super GT and DTM cars running together: "I'm very happy we could make this run possible and I held my breath when I saw our cars together, so it was a great experience for me."
"Since 2014 we have been working in this collaboration for a long time, deep down to the regulations that are about to be finalised. As Mr Berger said, we have to show and demonstrate that we are in an intense collaboration. Even though we have taken a lot of small steps, we have to show that we have been working together and I think this show run was a meaningful step."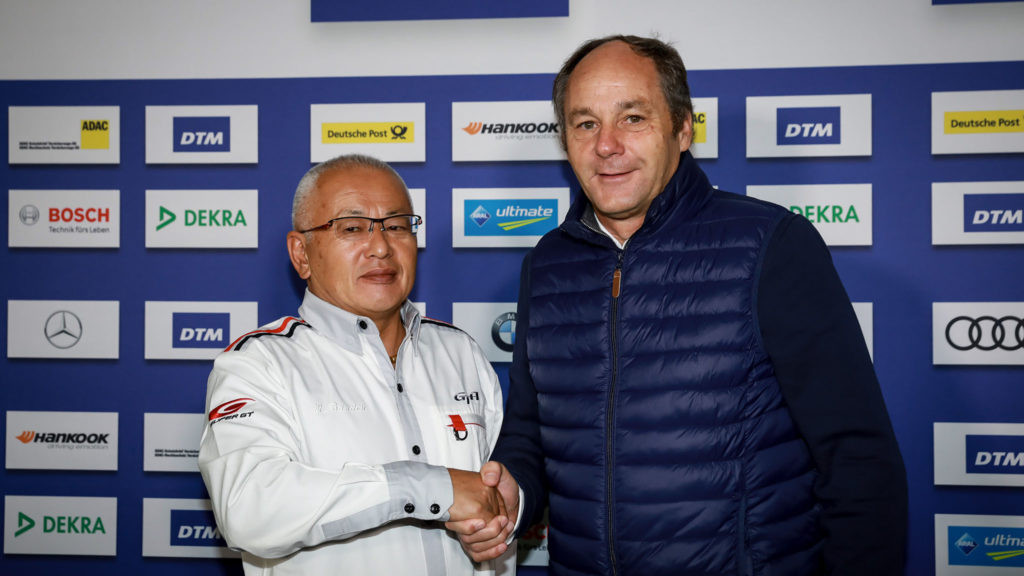 Berger also spoke about the much-discussed intellectual property of the Class One regulations: "I just know that ITR did, for many years, together with Super GT, a great job to develop a unique parts system. I think the conflict in other motorsport areas such as Formula 1, where the best from different manufacturers on the technical side is shown, means high budgets are necessary. It's something that it's not possible in other motorsport categories, because you would run out of budget and not get a return on investment."
"This is why, for many years, the German manufacturers standardised a lot of parts in the cars to improve the show and bring down the costs. Japan understood this is a good direction. This is why there is a licence agreement between us and we will build on it step by step. This regulation was born in Germany and, together with Japan, we are trying to convince all the world of touring cars to run under this licence as this is the future."