Jens Marquardt: "We are pushing to get next year's regulations ready soon"
BMW Motorsport Director Jens Marquardt has examined the current situation of the DTM as it faces two difficult seasons, with Mercedes AMG exiting at the end of 2018 and the transition to the Class One regulations for the following season.
The DTM has lived a convulse season, with competition marred by the changes in performance weight regulations, leading to their abolition a month ago, but with all parties involved on a deadline to find a future for the series after Mercedes' shock announcement.
Marquardt agrees that the DTM is highly competitive, but sees how its professional nature could have deterred potential entries from other manufacturers: "We made a highly competitive series but no other manufacturers joined. Maybe we have to take a step backwards, not with regards to racing, but regarding how detailed everything has to be and, at the end of the day, whether the fans really see it and whether it's attractive for someone to come in."
"If you feel that the entry level is not too high, and you know you can be competitive from the get go, and you are not getting into this little German club, but rather into something that is transparent and reliable for everybody, this would be, for me, something to get into."
"When ten years ago I was looking into competitions to get into, and I looked at DTM, a reason to not get in was that it wasn't clear where it was going, that it was extremely German. For a manufacturer that is not based in Germany, whose engineers are only native speakers, it's really difficult to get into DTM. I think DTM has to be more open and we also have to lower the bar," said Marquardt, hinting to a possible internationalisation of the series, already in BMW's wish list back in 2012, when they returned to the DTM.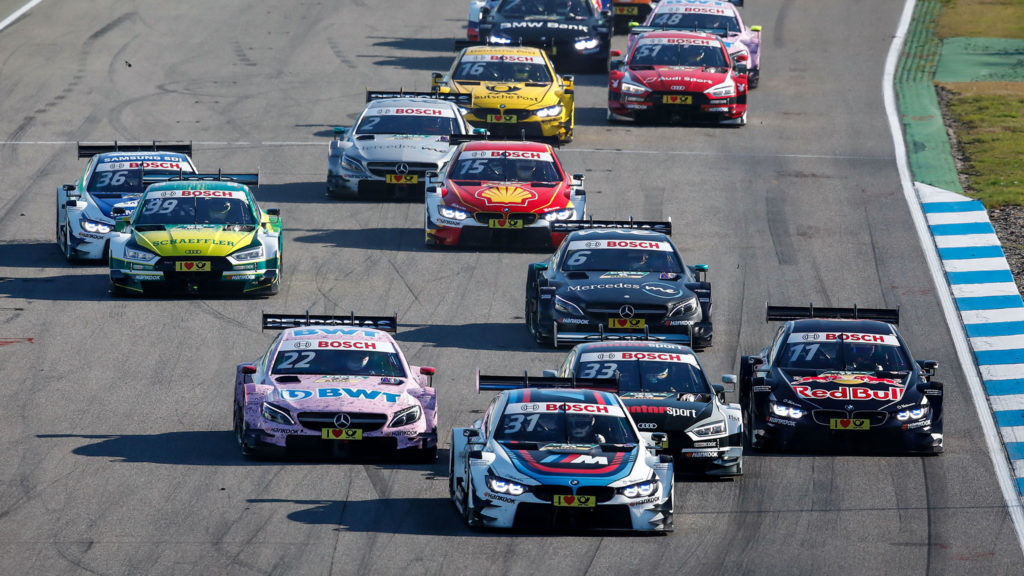 Cost control is an important issue for the future of the championship, with the amount of controlled (standard) parts set to increase for next season. Despite the number of common components already in the regulations, the costs in the DTM are higher than in other series. Marquardt believes it's due to the development of aerodynamic components: "If you look at our cars, they are very complex. They are formula cars with bodywork around them and a lot of the detail work is what brings the costs up. We have a lot of controlled parts, and that brought the costs down, but there are still many parts where you can spend money and you don't even see them because they are hidden underneath."
"The way we run our cars is also difficult, as they have complex aerodynamics. Touring car and DTM racing is also about banging a little bit and you have things falling off, the performance drops and the costs and, afterwards, go up, it doesn't benefit the sport. So I think you have to make an attempt. If I look at the Lexus, I don't see so many flicks around it. If you would have a bit of banging it wouldn't affect the performance of the car."
Tweaking the technical regulations was a condition for Audi Sport and BMW Motorsport to commit to the series after Mercedes' announcement. The three manufacturers, together with the DTM board have been working in defining the regulations for next year as soon as possible. "We are pushing all in the same directions and we are all on board to get some new regulations ready in the next weeks," Marquardt said.
"And I think this sends an important message to people that we are working on the future of the series. But we will try to have only as much testing as necessary to understand the car, but we won't base our development on testing. The sport should be about getting to a track, seeing the situation and doing it the best we can, not lot of simulations that don't lead to anything."
For 2019, with only two manufacturers in the DTM, the grid could be seriously reduced in size. Asked if there could be an improved entry from both Audi and BMW, Marquardt said: "We have to see what we can do, there is still time to develop things and attract people. But 2019 will be tight."