Mercedes-AMG claim manufacturer and team titles at the Red Bull Ring
Mercedes-AMG had plenty of reasons to celebrate after the ninth round of the season at the Red Bull Ring despite not scoring any victories, as the Stuttgart-based squad has secured both the manufacturers' and teams' championships. Furthermore, Paul di Resta and Gary Paffett still head the drivers' standings despite Audi's Rene Rast strong result streak.
Team HWA, that runs Mercedes-AMG's operations in the DTM, has been the clear dominator of the season, with nine victories in the 18 races held so far. The points awarded for Paffett's pole position and di Resta's third place on the grid were enough to grant the Mercedes-AMG the manufacturers' title with 865 points, 202 ahead of BMW Motorsport, a gap big enough to secure their seventh manufacturers' title in their 30-year involvement in the DTM.
Further reason to celebrate was the victory in the teams' championship as the three Mercedes-AMG teams Petronas, Silberpfeil and Remus are the only ones able to claim the title.
Despite the overall victories, Sunday at the Red Bull Ring went far from planned for Mercedes-AMG. Paffett's pole position was a reason to celebrate, but the C63 DTM drivers were overtaken by the Audi RS 5 DTM drivers during the race, with Paffett only managing to be third as their top result.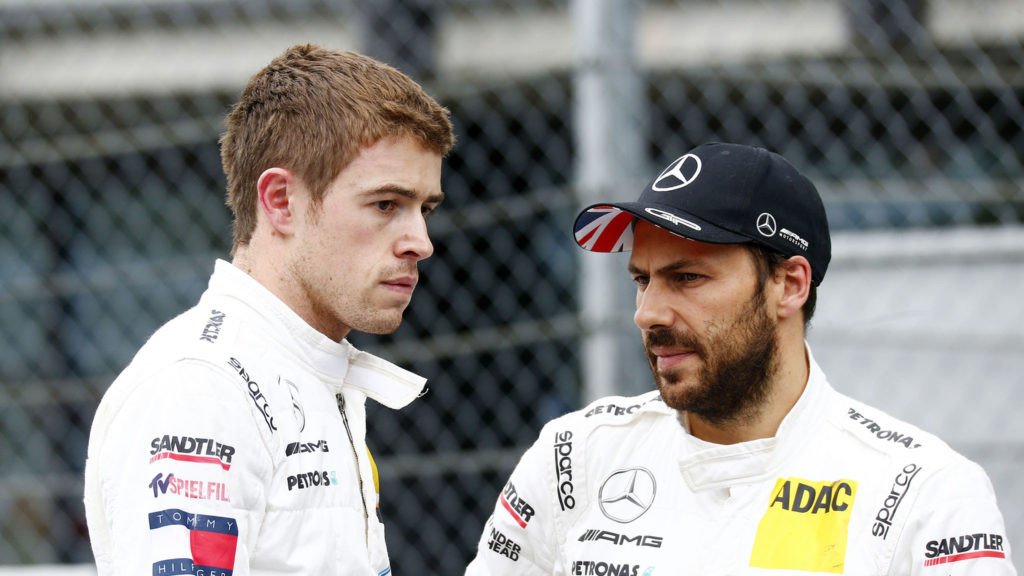 "We cannot be satisfied with today's result," said Mercedes-AMG boss Ulrich Fritz. "It's extremely disappointing when you start with three cars in the Top Four and then only secure one podium in the end, especially in view of the fact that René Rast's win has enabled him to gain ground again on Paul and Gary. Not even today's win in the constructors' and team classification can make up for that."
Fritz' optimism in the early season has turned into a cautious prudence ahead of the season finale: "It's already abundantly clear that we've got a tough fight ahead of us at Hockenheim, and we'll have to prepare for that now."
Paffett was also concerned about the outcome of the race: "We have to be happy to be on the podium. It's disappointing to not win starting from pole. But I'm still happy about the championship situation, because I was able to gain some points on Paul.
"It's going to be a fantastic fight in the season finale at Hockenheim. There are now only four points separating me and Paul, and René (Rast) is also getting ever closer. That's excellent for the DTM," added the Briton.
Di Resta was fourth after fighting for the podium with Paffett and manages to stay ahead in the drivers' championship ahead of the season finale with 229 points, four ahead of Paffet and 30 over Rast.
"The battle with Gary was a lot of fun, especially as we are going head to head for the championship," said di Resta. "But I'm obviously disappointed not to have been up there on the podium. My focus is now fully on the finale at Hockenheim."