Audi Sport dominate pre-season testing at the Lausitzring
Audi Sport dominated the official joint pre-season tests at the Lausitzring. The Ingolstadt-based manufacturer not only clocked the best lap time in each of the four days of testing, but also scored the top five positions in the combined results.
Robin Frijns' 1:35.169 is the fastest lap time of the four days of testing, a time that is over 2.6 seconds faster than Mercedes-AMG's Lucas Auer's pole position time of last year at the same track, an interesting comparison on how much faster the new Class One cars with the two-litre, four-cylinder engine are.
Despite the encouraging results, Motorsport Director Dieter Gass remain cautious: "We are generally very content and we've learned a lot. Obviously, the results should not be overrated. Experience has shown that no-one puts all their cards on the table in pre-season testing."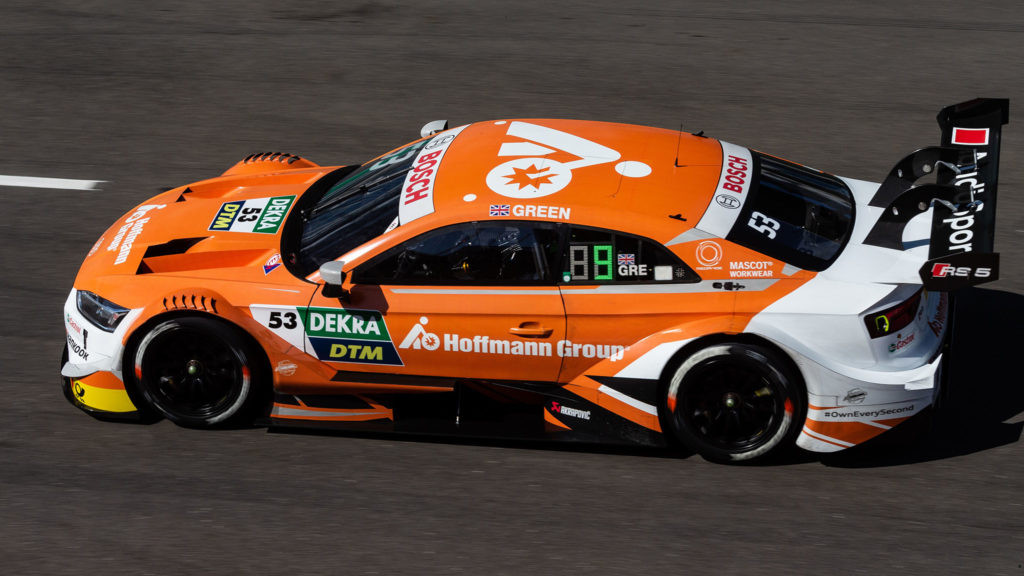 Audi took all eight race cars to the track, plus a test car, completing 6,642 kilometres (1,414 laps), added to the 469 laps done by customer team WRT.
"That together with our teams, Abt Sportsline, Phoenix, Rosberg and WRT, we managed to get all cars ready for the test was a major feat and strong performance by the whole squad," said Project Leader Andreas Roos.
"As a result, we were able to gain a small advantage over the competition. It is normal that some minor issues emerge with new cars during the first tests. We managed to resolve nearly everything on site and gathered a lot of valuable findings."
2017 champion René Rast is fired up after the tests, although there are still some issues arising from the fact that the tyres remain unchanged from last year: "The speed of our new car is promising. The long runs are the greatest challenge. There's still a lot to be learned there."