BMW working on overheating issues with the new turbo engine
BMW Motorsport admitted they have had overheating issues with the new turbocharged DTM engine during pre-season testing, most recently at the Lausitzring when they had all six drivers taking part.
"The first two days did not exactly go as we had imagined," said BMW Motorsport director Jens Marquardt.
"However, the whole team, including the drivers, showed how flexible they can be during this phase, and did not let it unsettle them. On the whole, our focus was on confirming the new components in the system and on better understanding the car as a whole."
Bruno Spengler, one of the BMW drivers with most mileage and development work with the new engine, and Marco Wittmann were unfazed by the issues.
"It was very important to do more testing, get behind the wheel of the car again, make any final adjustments to the set-up, and prepare for the first races," said Spengler.
"There was the odd problem here and there, but that is the same with every manufacturer at the moment," added Marco Wittmann. "We now have to iron them out until the start of the season. We are all naturally intrigued to see how the season-opener pans out, and how good we actually are."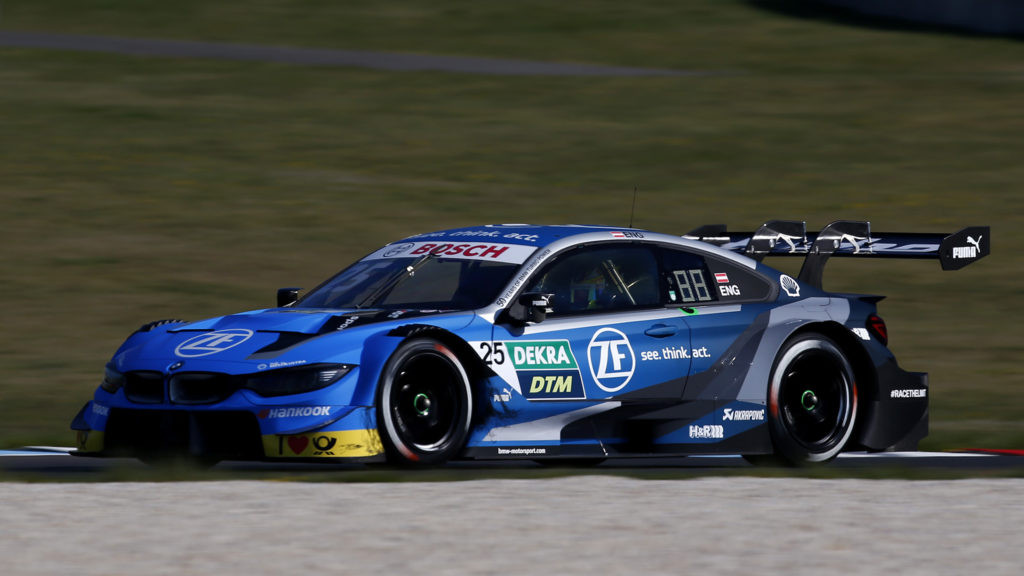 "The BMW M4 DTM is an incredible racing car, particularly with the new engine," said Austrian Philipp Eng. "We still have some work ahead of us before the first race at Hockenheim, but everyone is doing their utmost to ensure we are up there at the front of the field there again."
Sheldon van der Linde got his first taste of the car he'll be driving for his debut season in the series and was cautiously optimistic with the progress made.
"I've got a lot of laps in the car which is very nice. It was also an important test for me because it was good to just get used to the car. The new turbo engine is really powerful, it's a lot of fun to drive it and it should make things interesting this year."
The 2019 DTM season starts at Hockenheim on May 3-5th.