Philipp Eng dedicates his first DTM victory to Charly Lamm
It was an emotional day for BMW Motorsport Team RBM and Philipp Eng at Zolder, as the Austrian scored his first win in the DTM at his team's home track. Eng dedicated his victory to the late Charly Lamm.
"It will take a while for me to get my head around this," said the Austrian. "The win is a life-changing experience."
"Looking back over my career, I had a very hard time becoming a BMW works driver and getting to the DTM. I am extremely proud of my achievement in adding my name to the list of winners in the toughest and best touring car series in the world. I am now the happiest person on the planet.
"I am grateful for being able to race for BMW and for the fact that my team RBM always challenges me to improve. I would like to dedicate this win to my mentor Charly Lamm, who helped me so much on my journey to the DTM."
Fellow Team RBM driver Joel Eriksson started from ninth on the grid and climbed up the order to finish in second place despite a hard challenge from Audi Sport's Nico Müller.
"My start was not brilliant but it was clear that we had chosen a different strategy to a lot of other drivers," said the Swede. "That's why I tried to keep a clear head and keep pushing forward."
Eriksson pitted at the end of the eighth lap, just before the safety car had to come into action.
"The safety car was very good for us. Nico Müller made my life pretty difficult again at the end, but I was able to hold him off and cross the line in second place. The entire team deserves recognition for the sound strategy," added the Team RBM driver.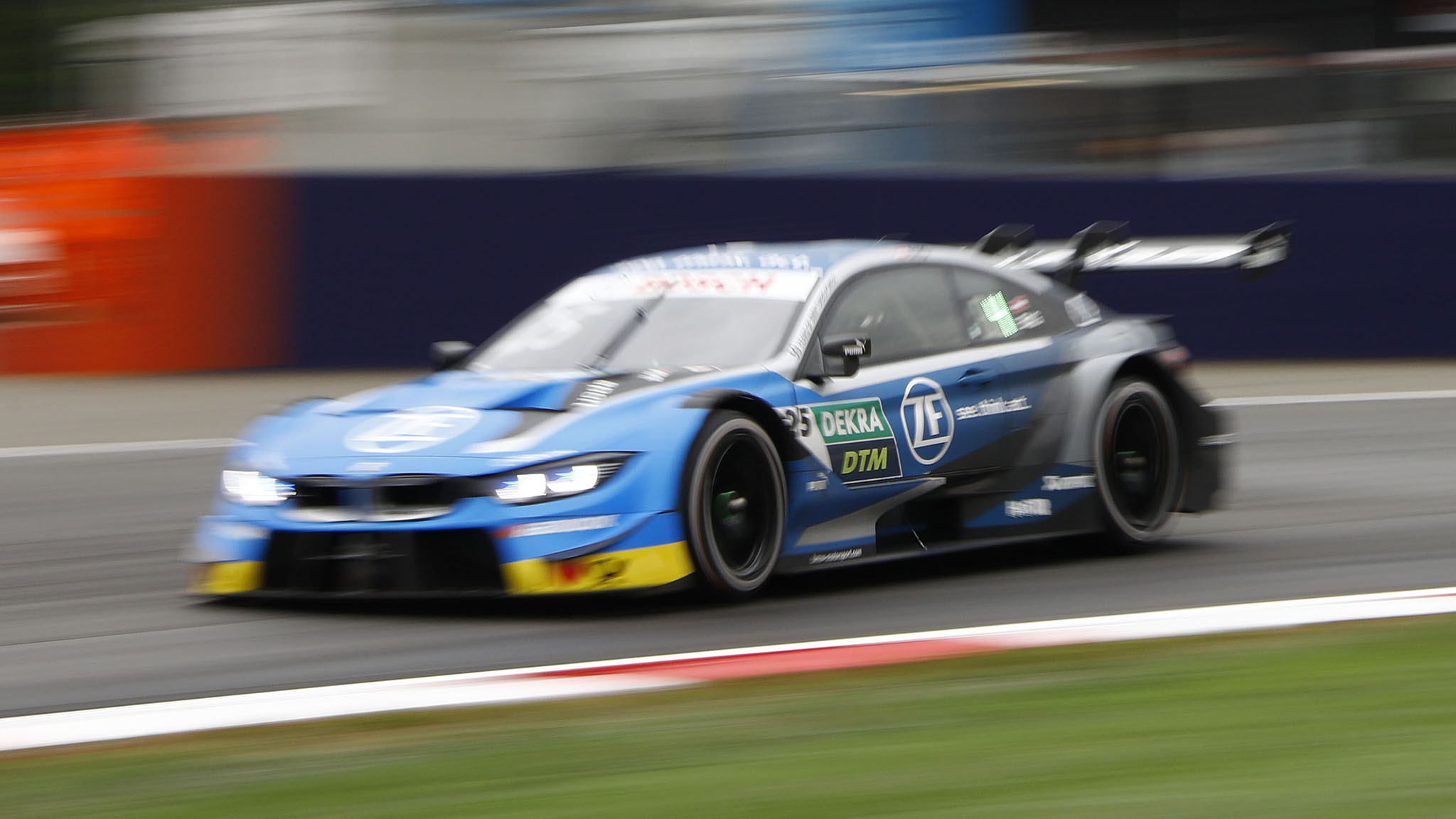 Team RMG's Marco Wittmann started from the pole position but was only able to finish in seventh place. He was overtaken by team-mate Bruno Spengler at the start, but both pitted after the safety car intervention, losing several places.
"I had good pace from then on and was able to follow Bruno easily when he was in first position but unfortunately, the safety car wrecked my race," said Wittmann.
Wittmann continues to lead the championship with 43 points, three ahead of Eng and six over Müller.
"Philipp drove a strong, tactically aware race on this challenging and unforgiving circuit that is new for us," said Rudolf Dittrich, General Manager for BMW Motorsport Vehicle Development. "The same is true of Joel Eriksson, who completed the one-two result for Bart Mampaey's team."
"We delivered a strong team display with all six cars, performed at an outstanding level and got four BMW M4 DTMs into the top ten," added Dittrich. "Unfortunately, Wittmann, Spengler, Sheldon van der Linde and Timo Glock were unlucky with the safety car period, and would have done better had it not been for that."
Audi Sport leads the manufacturers' championship on 155 points, with BMW in second place, eight points behind. Aston Martin is third with 15 points.