Marco Wittmann: "Hardly anything I could have done to avoid Frijns"
BMW driver Marco Wittmann made contact with Audi driver Robin Frijns in the second DTM race at Zolder. The incident resulted in a drive-through penalty for the BMW Team RMG driver, but Wittmann insists there was nothing he could do to avoid the Dutchman.
"I was trying to get past him when he skidded sideways on turn one and came over to my racing line," said Wittmann. "I was lapping faster on fresh tyres and hit him, which spun him around. From my point of view, there was hardly anything I could have done to avoid it."
Wittmann had delayed his compulsory tyre change until lap 17, returning to the track in the middle of the fight for the virtual third place, but with much fresher tyres than his opponents.
The 2014 and 2016 champion overtook Timo Glock on lap 21, then starting his attack on Frijns. A lap later at Turn 1, Wittmann went on the inside of Frijns, tagging the left rear of the Audi and sending the Dutchman into a spin, with Frijns retiring from the race and the safety car coming into action.
"We had good pace again but the accident with Frijns resulted in a drive-through penalty that cost me the race. Of course, that was a shame," concluded the Team RMG driver.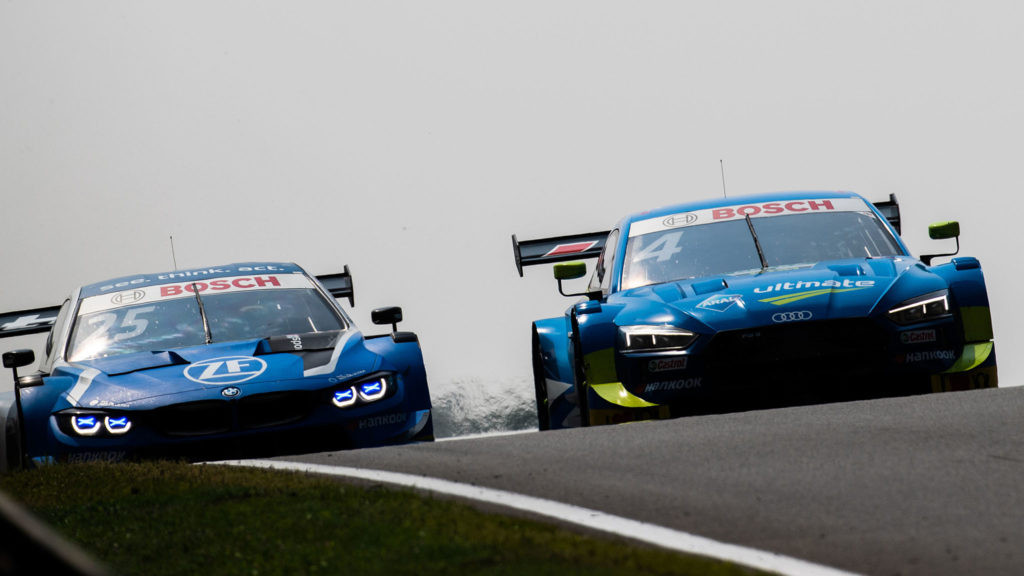 Frijns wrote about the incident in his social channels after the race: "I was defending from Wittmann and I had a small problem with the car. On the apex I went on power and there was nothing happening. Just after that, he hit me and spun me around, but that's how racing goes sometimes."
Wittmann dropped in the classification and was unable to score any points on Sunday, losing the lead in the drivers' championship. He has dropped to third, 16 points behind Eng and 11 behind Audi Sport Team Rosberg's René Rast.