Nico Müller: "I must start winning to challenge René for the championship"
It could be said that the weekend for Audi Sport Team Abt Sportsline driver Nico Müller at Brands Hatch was good with two podium finishes, but the results didn't live up to the Swiss' expectations, as he was unable to beat fellow Audi driver and title rival René Rast.
Müller started Sunday's race from sixth spot on the grid, but was up to second behind Rast after two laps. The pair ran together, also pitting at the same time on lap ten. But the Team Abt Sportsline mechanics had trouble with the rear left tyre, with Müller losing valuable time.
"I think at this track you need to have a big pace delta to be able to overtake and, once our pit stop went wrong, I knew the only way I could win would be to launch an attack on track," said Müller after the race.
Despite closing the gap down as much as to half a second behind Rast in the closing stages, Müller was unable to overtake, not using the push-to-push function in his car.
"The problem was that we lost so much time in the stop that I had to use all the potential of the car and of the tyres to close the gap to René," explained the Swiss. "And, to close five seconds, that puts a lot of stress in the tyres and I was a bit scared of running into tyre degradation and ruin second place.
"So we know that if we use push-to-pass it puts an added stress on the tyres and I just didn't want to take that risk until the end of the race because, knowing he was the leader, I knew I had DRS and he didn't, so I waited for his tyres to drop more than mine, which it didn't happen. If I've had had a chance I would have used it but it makes no sense if it's just to run in the dirty area and kill your tyres," added the Team Abt Sportsline driver.
"We lap around five to six seconds slower in the race than in qualifying, so you can imagine how much the car skids and slides around and to put an extra 30 BHP on it will just unbalance the whole equation so, if there is no reason to use it, then I prefer not to."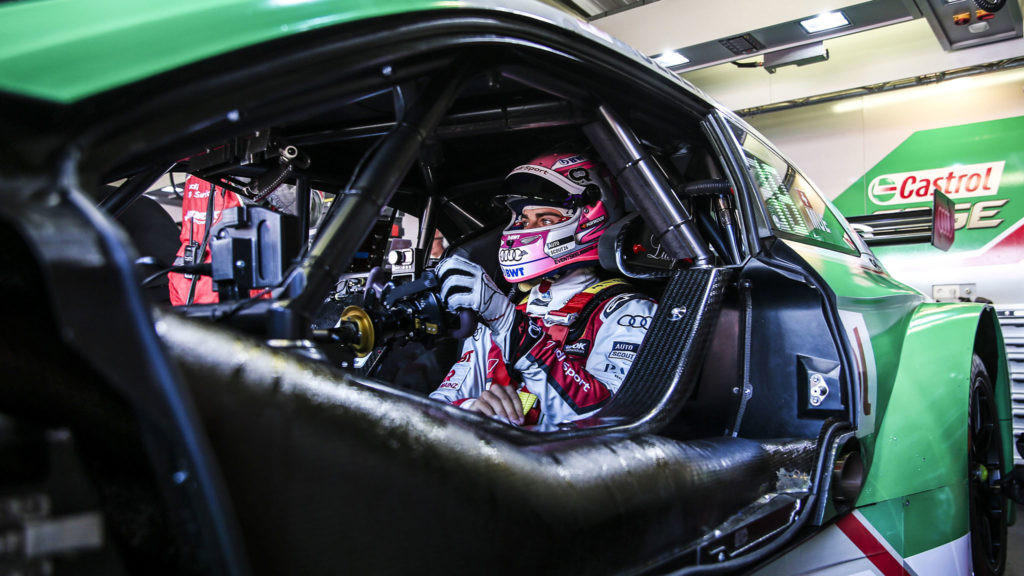 Next in the DTM schedule is the Lausitzring, host of the pre-season official tests, and Müller expects things to be different: "I think Lausitzring could show different pictures than today because we are all better prepared for what is awaiting us as we all tested there before the season started. So we have to expect BMW to be much stronger there again. They are still in the game and Marco is always a threat and, if I want to challenge René for this championship I have to start winning races again.
"I have been close many times, I have been second and third forever and, of all the chances to win, I only managed to pull it through once this year. The best way to do so is to improve our qualifying and our position for the start and, then, we can fight to win races and for this title," concluded the Swiss.