R-Motorsport "achieved the maximum possible" at Brands Hatch
R-Motorsport continue to move forward, with Daniel Juncadella able to score points in both DTM races held at Brands Hatch, with team-mate Jake Dennis also in the top ten on Sunday.
"My start was strong. I overtook two cars right away," said the Spaniard who finished eighth from tenth on the grid.
"After that, though, I was forced off track in Turn 2 and lost the places again. I then had a really nice scrap with Marco Wittmann, which was very enjoyable.
"Consequently, my pace was excellent, and P8 is a decent result that we can be satisfied with. Now we have to analyse the race to see where we can still improve. I also made a small mistake that cost me a position, but ultimately, I'm pleased to be back in the points again."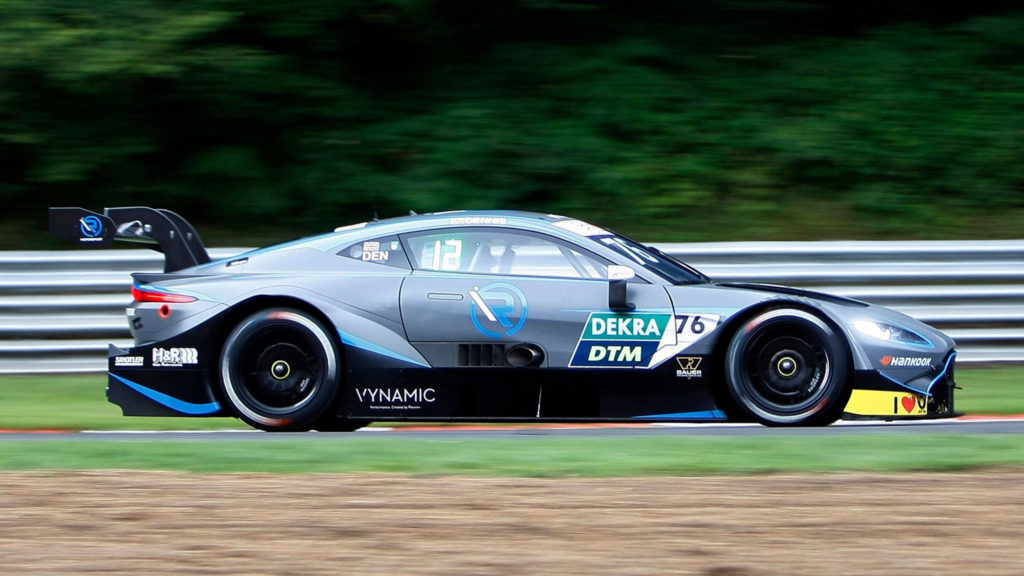 Dennis made the biggest recovery of the race, starting from the penultimate spot on the grid to finish ninth.
"I started from the back and ended up scoring two points," said the Briton. "I might even have done a little better if I'd managed to pass Paul (di Resta) during the first stint and then we could have closed the gap on Sheldon van der Linde.
"The second stint was really good and I had excellent speed, which enabled me to catch up with the front-runners. That was a positive development. We made a lot of progress from qualifying to the race, so overall, I'm very pleased."
Paul di Resta was again on the receiving end of bad luck, as a problem with the radio caused him to lose precious time in the pits, losing any chance of scoring points: "We had problems with the radio again. This is the third race in a row that it's happened. Unfortunately, it cost us a possible good finish in today's race."
Team principal Dr. Florian Kamelger was pleased with what was the home race of Aston Martin: "We achieved the maximum possible today with P8 and P9, but what's particularly encouraging is that Dani and Jake finished just 5.2 and 6.1 seconds respectively behind race winner, Rene Rast. Our lap times show that we've continued to make progress, which is especially gratifying at Aston Martin's home race in England."