Marco Wittmann happy with podium despite losing the championship trail
BMW Team RMG driver Marco Wittmann was happy to be on the podium in Saturday's opening DTM race at the Nürburgring after a poor qualifying performance.
Wittmann had qualified in eleventh place, whilst fellow championship contenders René Rast and Nico Müller got pole position and third place respectively.
Nevertheless, Wittmann didn't give up, with a fighting performance in the race allowing him to finish third – even if he felt he could have secured more.
"I think today a bit more was possible, actually," said the Team RMG driver after the race. "But all in all it was a good race, there were some hard fights, which is normal if you come from that far behind. I had a good start and a good opening lap."
Wittmann had an exciting fight with Audi's Jamie Green, with the 29-year-old prevailing as Green had to defend his position from WRT's Jonathan Aberdein. The Team RMG driver pitted at the end of lap 20, exactly at the race's half-way point, ensuring his tyres were in adequate condition to face the final stages.
"With a good strategy and a hard fight against Jamie Green (Audi) we actually made up the position and we made it up to the podium, so I think we can be happy with that," concluded Wittmann.
Wittmann continues to be third in the championship, albeit 80 points behind Rast and 33 behind Müller, with 84 still in play.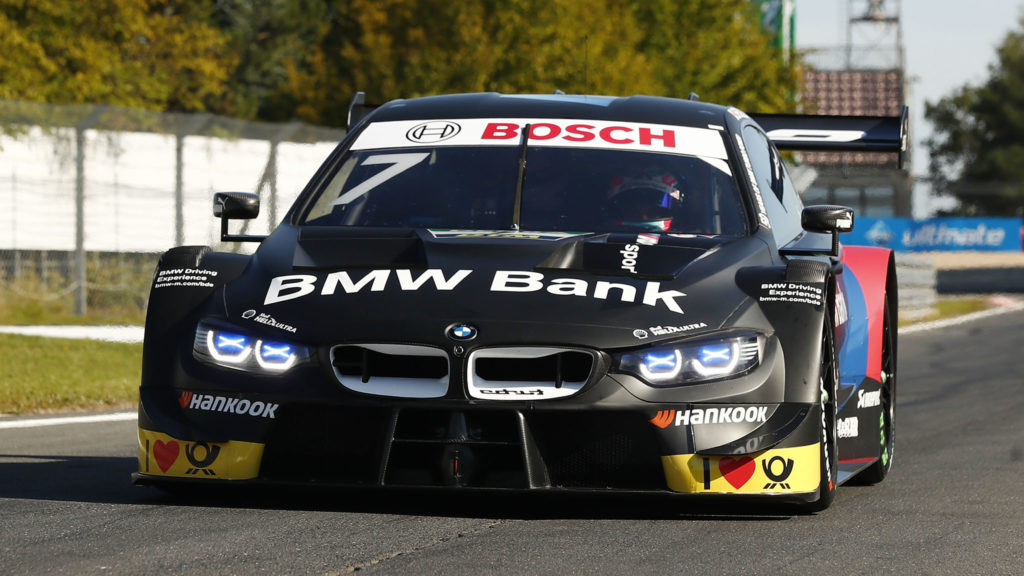 Team-mate Bruno Spengler finished second after starting from the front row of the grid in a race that wasn't easy for the Canadian.
"It was a tough battle, especially at the start," he said. "I was trying to overtake Mike Rockenfeller but I didn't quite manage it. After that, the Audis put me under some pressure and they were really fast, but the very good strategy chosen by my team helped me to defend second place and bring it home."
BMW Motorsport director Jens Marquardt added: "It was an exciting race here at the Nürburgring with plenty of duels. I am delighted for Bruno Spengler, who was able to celebrate his second podium finish of the season. He is now one of just ten drivers to have passed the 1,000-point milestone in the DTM.
"It was also a very good result for Marco Wittmann. Qualifying did not go so well for him, but moving up from eleventh place to finish third really was another super performance."