Ferdinand Habsburg: "I'm definitely aiming to try and win races"
Ferdinand Habsburg will hope to fight for victories in the DTM this season after an impressive performance in pre-season testing at the Nürburgring.
The former R-Motorsport driver will go into his second season in the series having switched to WRT for 2020 and posted the quickest overall time at the wheel of his Audi RS 5 DTM.
Habsburg completed 529 laps around the Eifel with a best lap time of 1:18.911s, beating six-tenths René Rast's pole position lap time from last year by six-tenths for an unofficial record for the track.
"On Wednesday, we posted the fastest DTM lap time at the Nürburgring," said the 22-year-old after the tests. "That shows how fast and exciting the DTM will be this season."
The Austrian had a difficult debut season in 2019 with R-Motorsport, plagued by the teething problems of the Aston Martin Vantage DTM. Once the Swiss outfit announced its exit from the series, Habsburg rescued a deal with WRT in order to remain in the DTM for a further year with renewed expectations.
"I'm definitely aiming to try to win races considering I have the most competitive car on the grid and, of course, I will need to aim high and try to win the championship, that's the main goal," added Habsburg. "I feel that if you aim high you can also win high."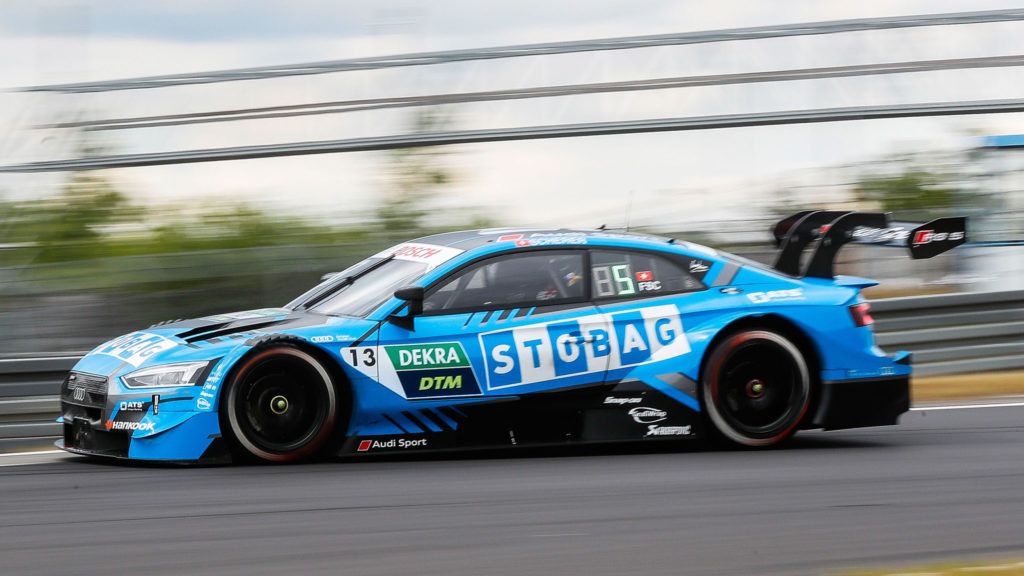 WRT was able to run two cars during the four days of testing for being a customer team, instead of a works outfit. Series rookie Fabio Scherer drove the second RS 5 DTM in preparation for his first season in touring car racing.
"The first time I drove a DTM was in the Young Driver Tests at Jerez, but these days (at the Nürburgring) have been a whole different topic," Scherer said.
"You are working for the season, so quite seriously. It's important to make the most of every second in the car because you don't get too many tests. It's nice to be in the car but also quite important.
"DTM is one of the toughest challenges in motorsport, so it's quite nice to be here, but also quite hard with lot of good drivers, so it's important to work flat out to make the most of the season."
WRT's third driver, 25-year-old Ed Jones, couldn't attend the pre-season tests due to the travelling restrictions in Dubai, his country of residence. British driver Harrison Newey ran on the last day of testing in his place.