Details on new 2014 sporting and technical regulations
Ahead of the final round of the European leg of the 2013 FIA World Touring Car Championship, the World Motor Sport Council confirmed the new sporting and technical regulations for next year's championship, which will see a new generation of Super 2000 cars competing as well as a number of sporting regulation changes.
The provisional name for the new technical regulations is Super 2000 Article 263 Appendix J 2014 (the current specification cars known as Super 2000 Article 263 Appendix J 2011), which feature the 1.6 litre turbocharged engine upgrade which was taken up by BMW, Volvo and Chevrolet initially in 2011, followed by SEAT and Ford in 2012, replacing the 2.0 litre normally aspirated and diesel regulations which had been used in the WTCC since it began in 2005.
The key points of the technical regulations, which will be officially signed off and released in July are confirmed to be:
– The cars' minimum weight will be 1,100kg (this is currently 1,150kg)
– Larger 18″ wheels (currently 17″)
– An increase in engine power output to 380bhp (approx 50-60bhp increase)
– A maximum width of 1,950mm (approx. 100mm wider than the current cars)
– A 100mm long front splitter
– A rear wing that can reach the height of the roof of the car, with a single plane
– Flat floors permitted
– MacPherson strut suspension
– S2000 2014 cars performance target to be 1.1km/h faster per km than S2000 2011 cars (in 2013 spec)
– S2000 2011 cars performance target to be 0.4km/h faster per km than they are presently
There are also a few changes to the sporting regulations, which include:
– Race distances will be fixed at 60km. As of 2012 they have been either 50km or 60km each.
– Qualifying will be in three parts, with the top five going into Q3.
– Standing starts will be used for both races.
– No balance of performance (various waivers and differentiated base weights of cars).
– Compensation weight however will continue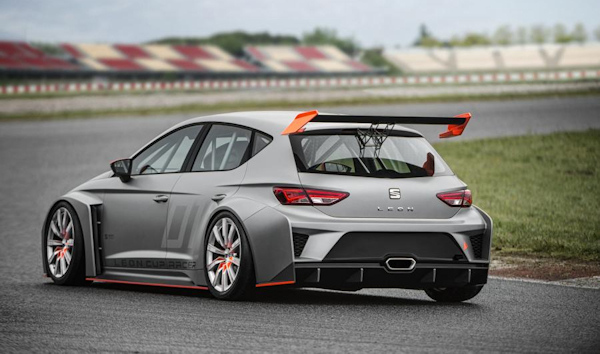 In a meeting with the media at the Porto weekend, WTCC General Manager Marcello Lotti confirmed the rationale behind this and how the performance improvements to the S2000 2011 cars is to be reached, and what the likely mix of the 2014 grid will be following Citroën's announcement that they will be joining the Championship next season.
"What we know today is that we have three Citroëns, Honda will have four cars perhaps five, and Lada will make only two Ladas as the intention for them is to prepare the Priora for 2015. After that there is another team with a support of a manufacturer which perhaps will make two cars…and also we are working with a different brand with which the team can prepare some customer programmes with the new regulations. This is something that I will know in seven to ten days.
"It is really similar situation to 2011 when we moved from (normally) aspirated to turbo, at this same time of the year we set this out and we decided to go (ahead), and then in March we had 20 cars with turbos and only one normally aspirated car."
With ten or perhaps more new specification cars on the grid, the current field of cars – the Chevrolet Cruze, SEAT León WTCCs and BMW 320 TCs, will become less competitive, but in order to still keep the racing close it is hoped that enhancements can be made by SEAT, RML with the support of Chevrolet and the collective effort of the teams still competing with BMWs to improve the cars in 2014.
"There is a technical meeting on July with the FIA, and the concept everyone has agreed on is to at least study a bit a performance kit to allow old cars to close a bit the gap to the new cars," said Lotti. "Perhaps easily the engine, and not expensive. If all confirm that they can fix 18″ wheels on the car, then why not"
"We know we will have at least two SEATs before the end of the (2014) season, to develop the customer car for 2015, so we have these two additional cars too before the end of the season."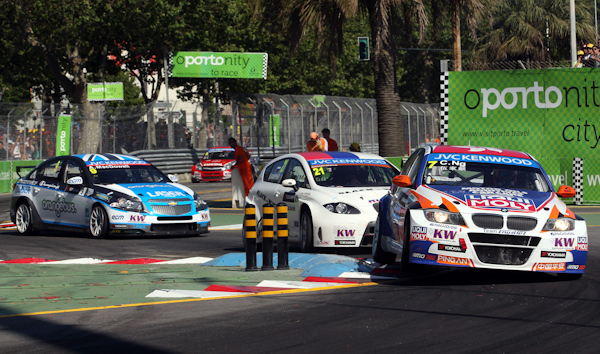 "SEAT can therefore look to make this 2013 upgrade to be a little more close and compete for the Yokohama Trophy, and after that the new car will be ready," added Lotti. "(As for) BMW – there is a private meeting (on Saturday) and they'll decide to come back to FIA with a specification of what they can do with the car."
With BMW Motorsport no longer supporting the World Touring Car Championship with its focus strictly on DTM, whether a modified BMW 320 TC would be allowed to compete without BMW development was asked, and Lotti's view was:
"This is something that depends on what the FIA decide. Whether they need the homologation of BMW or not. At least if it is only the engine, and they fix the brakes, and you don't touch the roll cage, you don't need the homologation. That is a question mark. You have to find a compromise with BMW, but it is up to them to talk with BMW."
Looking at the new sporting regulations, Lotti also confirmed the changes which are set to take place, providing a fixed length race for every round and a revised qualifying format.
"(They're) not big changes. The two (main) things: the length of the race fixed to 60km, and for qualifying, the proposal is to have the top five go into Q3. These are the main points we propose. Everybody decided to keep reverse grids. The proposal also is to have both races as standing starts."
"Balance of Performance is finished, because the new regulations avoid derivations…the regulations allow more freedom…so no more committee to have balance of performance. This is something to avoid in the future. Success ballast though is approved."