Citroën Racing ready for WTCC debut at Marrakech
Following an announcement back in September 2012 that the French manufacturer would enter the FIA World Touring Car Championship from 2014, that moment is now just a week away with the team ready to field what some believe will be a devastating force at Marrakech.
The Citroën Racing team will field three cars with a formidable driver line-up this season, with four-time world champion Yvan Muller, three-time Argentinian touring car champion José María López, and nine-time world rally champion Sébastien Loeb all driving the team's C-Elysée WTCC cars.
The team have completed more than 10,000km of testing since the car was unveiled in the summer last year, giving the team a headstart to build a car for the new generation of Super 2000 regulations, with Honda, Lada and RML all rolling out their cars over the winter break.
"Starting a season is one thing, but starting your first season in a new discipline is something else entirely!," said Citroën Racing team principal Yves Matton. "Everything is new to us: the cars, of course, but also the equipment, the methods, the regulations, the race strategy…every member of Citroën Racing has invested a huge amount of energy and enthusiasm to ensure that we are ready when the time comes.
"Of course, we would have liked to have had a few more days to prepare, but we can't wait to get to Marrakech. It will be the culmination of over a year's work. Our challenge now is to develop the essential reflexes we need in order to be strong performers in WTCC. We will be looking closely at our first times to see where we stand in relation to the competition"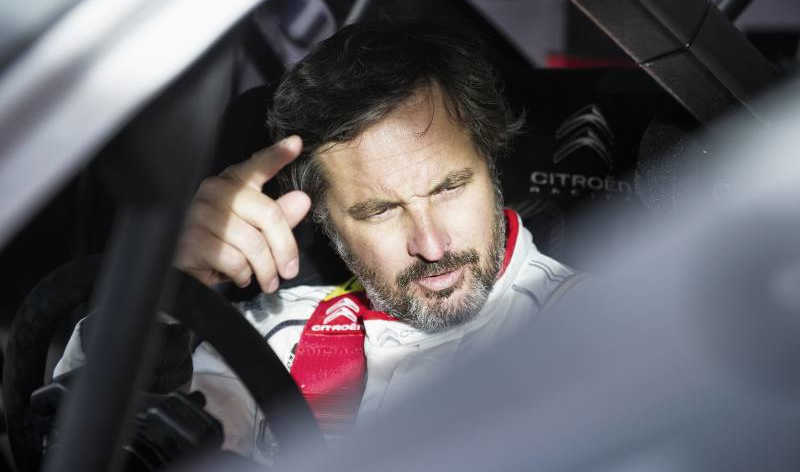 Only Yvan Muller has driven at the Marrakech circuit before, and recognises the risks that lie ahead at the tricky street circuit, with only the second round of the Championship one week later at Paul Ricard.
"In reality, it's a very difficult circuit," said Muller. "Because it's not a permanent track, the surface is very slippery at the start of a meeting. The key to a fast lap lies in how you tackle the rumble strips. You have to climb over them, or sometimes jump them, while making sure not to end up in the wall, of course! Obviously, we've worked on this in testing, but we will have to wait to be out on the track to get a clearer idea of what to do.
"Only a week after Marrakech, we'll be at Paul Ricard for the second round. Even if all goes well, the mechanics won't have a lot of time to get the cars ready. If there's a lot of damage, things will be even tougher for them. That adds a little extra pressure."
Sébastien Loeb has some experience of street circuits through his GT racing ventures, as has López with a number of street circuits on the Turismo Carretera and Super TC 2000 calendars.
"Generally, I'm quite comfortable on street circuits, like Pau, Baku or Monaco," said Loeb, "but I haven't had time to get to know Marrakech… and that won't be the only new thing I have to get to grips with in the next few days! Even after a full season in GT, I'm still dreading the starts. It's often very tricky when you're trying to avoid dropping places on the first few corners.
"At the moment, the one thing I am sure about is the car, the Citroën C-Elysée WTCC. I know that we have done some good work on it and I've got a good feeling at the wheel. We may have got a head start on the competition in terms of development, but we also have less room for improvement than the teams that have only started their testing in the last few weeks. Like everyone, I'm feeling really motivated for the start of the season."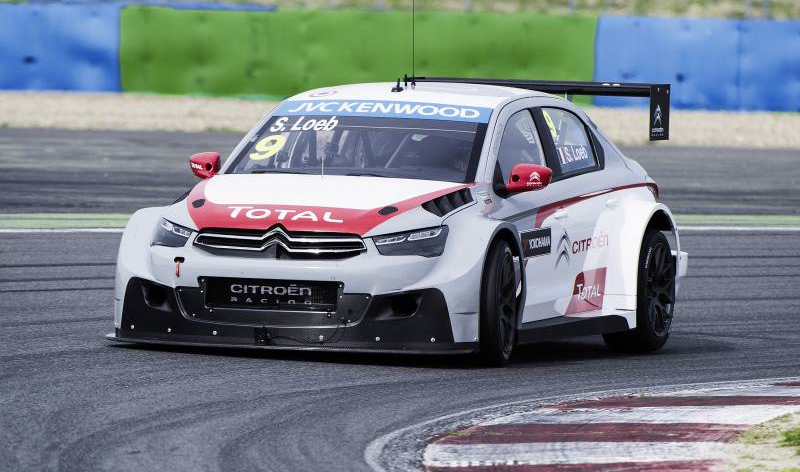 López added: "I've already raced on quite a few street circuits – we've got a few in Argentina. It's not my favourite style of race, but I think it's a really positive thing to bring motorsport closer to the people. The circuit seems quite unusual, with high-speed chicanes and steep rumble strips, but we'll see exactly what it's like when we come to drive on it. The start of a season is always a special time, and this excitement is shared by the whole team. We are competitors, and we all want to make a good start and leave Marrakech in a good position in the championship!"