2015 WTCC season kicks off in Argentina, home of the champion
Argentina hosts the opening round of this year's FIA World Touring Car Championship this weekend, and reigning champion José María López is the hot favourite to maintain or even increase his 75% victory ratio at his home circuit, on the calendar for the third time.
Now hosting the opening round of the WTCC in the middle of Argentina's summer, rather than its traditional spot mid-season where cooler temperatures (of a fairly tropical 25 degrees) have been prevalent, the temperatures should be well past 30 degrees this Sunday.
The pressure of his home crowd didn't seem to faze the 31-year-old in either of his previous two appearances at Termas, first in the unfavoured BMW 320 TC of Wiechers-Sport, and then last year in the all-conquering Citroën C-Elysée WTCC, where he took a pair of victories.
"It's exciting to be starting my title defence at my home circuit," said López." Everyone who was at Termas last year saw how passionate the Argentinian people are about motorsport. Everyone will be behind me, at a track I know like the back of my hand. It is going to be vital to start the season well, and if there's one place where I can do that, it's here! Every year, the first round brings its fair share of challenges. I haven't changed, but my rivals know all about me now. They know what I'm capable of, and they'll have me in their sights."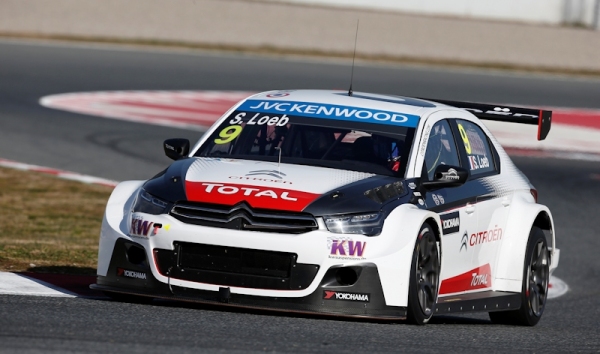 His team-mates Yvan Muller and Sébastien Loeb will probably expect to be following López at home and hoping to just get the race which favours the reigning champion out of the way, but they're also very likely to pounce at any sign of weekness at a race where all the local attention will be on 'Pechito'.
"I'm in a good frame of mind. I feel calm and I don't feel any pressure," said 2008, 2010, 2011 and 2013 champion Yvan Muller. "I can't wait to get going. It's been a long winter. I've thought a lot about last season and about what I needed to change to get back to my best. I'm confident about the improvements made to the car, and the team has a year's experience behind it now, which will be invaluable in helping us hit the ground running."
Sébastien Loeb, still racing in the #9 Citroën C-Elysée WTCC, bearing the number which refers to his total of World Rally titles, added:
"I'm not used to such a long off-season and I can't wait to get out there again! My goal is to use the experience I have gained to keep on improving. I want to compete with Pechito and Yvan for the top places, score plenty of points and win more regularly."
Although Citroën are expected to be the reference point after a strong 2014 season, there are high hopes that the other two manufacturers in the championship, Honda and Lada, will have closed the gap on the French marque this year and be able to put up more of a fight, with the circuit having been a strong one for Honda in 2013, and with Lada scoring their first podium result last season when Rob Huff finished second in the Lada Granta, which has now been replaced with the promising new Lada Vesta for this season.
"I am very excited to get the season underway, especially in Argentina where we had our first major success," said Huff. "It's a hugely popular circuit and will pull in huge crowds thanks to the defending Champion, José María López, and this adds to the atmosphere and makes it a great way to kick-off the season.
"As I haven't raced in a while and Lada Sport has a new car in the Vesta, there is a huge amount of anticipation. We haven't done anywhere near the amount of testing we would have liked to, but what Viktor Shapovalov and the Lada Sport Rosneft team has done in creating a brand new car from scratch is remarkable, considering we weren't able to carry information over from last year. It's going to a year of trial and error and we will inevitably make a few errors, but he who makes the fewest mistakes, wins."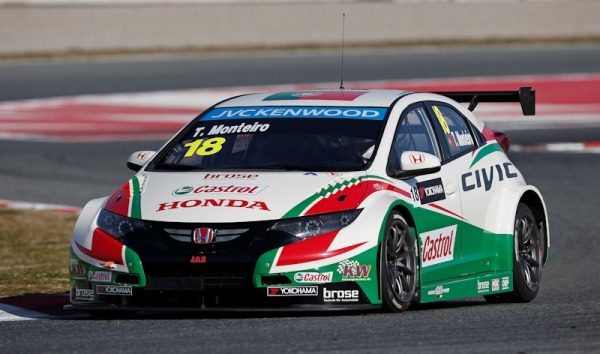 Honda in the meantime have done the most testing of anyone during the off season, and are expected to have significantly reduced the gap to Citroën, focussing on performance and one the main bugbears of last season, reliability.
"We have addressed and solved the weak points we experienced last season," said JAS Motorsport managing director, Alessandro Mariani. "It's a big step forward and we must thank Honda and our technical partners for their great support. It is very clear that our competition will continue to be strong but in testing we have seen improved pace especially on race length runs. And that's not all, we are continuing our development programme during the season, the next evolution step is forecast for the Hungarian race."
Gabriele Tarquini, who will arrive at Termas straight from Geneva where he's helped launch Honda's new Civic Type-R model, is also looking forward to the season. Just turned 53, and with Franz Engstler moving on to the TCR International Series, 2009 champion Tarquini will now be the oldest driver in the field for 2015.
"I am ready for the new season and having completed more testing than last winter I am more confident than ever that we can deliver results with the Honda Civic. This is a world championship with the best drivers, best teams and the most competitive cars so results do not come easy. But I feel we are ready to challenge hard and Argentina will see the reality of our work."
Entry List
No – Driver – Nat – Team – Car
2 – Gabriele Tarquini – ITA – Honda Racing Team JAS – Honda Civic WTCC
3 – Tom Chilton* – GBR – ROAL Motorsport – Chevrolet RML Cruze TC1
4 – Tom Coronel* – NED – ROAL Motorsport – Chevrolet RML Cruze TC1
5 – Norbert Michelisz* – HUN – Zengő Motorsport – Honda Civic WTCC
7 – Hugo Valente* – FRA – Campos Racing – Chevrolet RML Cruze TC1
9 – Sébastien Loeb – FRA – Citroën Total WTCC – Citroën C-Elysée WTCC
11 – Gregoire Demoustier* – FRA – Craft-Bamboo – Chevrolet RML Cruze TC1
12 – Rob Huff – GBR – Lada Sport Rosneft – Lada Vesta WTCC
15 – James Thompson – GBR – Lada Sport Rosneft – Lada Vesta WTCC
18 – Tiago Monteiro – POR – Honda Racing Team JAS – Honda Civic WTCC
19 – Rickard Rydell – SWE – Nika International – Honda Civic WTCC
25 – Mehdi Bennani* – MOR – Sébastien Loeb Racing – Citroën C-Elysée WTCC
26 – Stefano D'Aste* – ITA – Münnich Motorsport – Chevrolet RML Cruze TC1
27 – John Filippi* – FRA – Campos Racing – Chevrolet RML Cruze TC1
33 – Ma Qing Hua – CHN – Citroën Total WTCC – Citroën C-Elysée WTCC
37 – José María López – ARG – Citroën Total WTCC – Citroën C-Elysée WTCC
68 – Yvan Muller – FRA – Citroën Total WTCC – Citroën C-Elysée WTCC
98 – Dusan Borkovic* – SRB – Proteam Racing – Honda Civic WTCC
* Driver eligible for the Yokohama Independents' Trophy
Timetable
Friday 6th March
10:00 – Testing
Saturday 7th March
08:45 – Free Practice 1
11:00 – Free Practice 2
15:00 – Qualifying
Sunday 8th March
15:15 – Race 1 (13 Laps)
16:30 – Race 2 (13 Laps)
All times Argentina Time (ART)