Gabriele Tarquini and Norbert Michelisz confirmed at Hyundai team
BRC Racing Team has confirmed that it will run a pair of Hyundai i30 N TCRs in this year's inaugural World Touring Car Cup for 2009 WTCC drivers' champion Gabriele Tarquini and last year's runner-up Norbert Michelisz.
The Italian team ran the cars for Tarquini and Alain Menu during the final two rounds of the TCR International Series last season, as well running a single car for Tarquini during the one-off TCR Europe Trophy race meeting at the Adria Raceway.
The team has altered its line-up for the 2018 WTCR season, with Tarquini now joined by 33-year-old Norbert Michelisz, who took three victories last year on his way to second in the championship with the factory Honda team.
The Cherasco-based BRC Racing Team will run the two 2018-specification Hyundai i30 N TCRs for Tarquini and Michelisz on an independent basis, having worked closely with the Hyundai Motorsport Customer Racing operation last season – with Tarquini leading the development of the car after being handpicked by Hyundai Motorsport Customer Racing manager Andrea Adamo; who had previously worked on the development of the Honda Civic WTCC TC2T and TC1 cars.
Tarquini, who will be 56 by the time the season starts in Morocco in April, said: "I'm very pleased to be driving with BRC Racing Team in the World Touring Car Cup this season.
"After leading the testing for the i30 N TCR throughout last year I know the car very well. This season will be a fantastic opportunity to put the experience both I, and the team, have to compete at the very front of the new championship. Personally, I'm looking forward to a full season of racing once again, competing it what I am sure will be a very tough and competitive championship."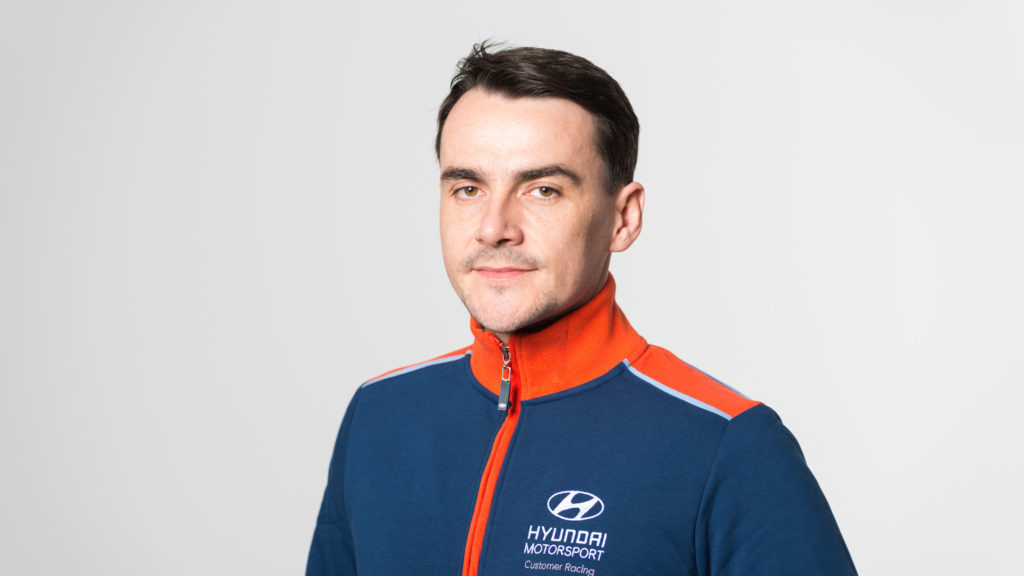 Tarquini's new team-mate Norbert Michelisz added:
"I'm really excited for the season to begin," he said. "I have the same feeling as I did at the start of my career. I'm working with a new team, a new car and in a new championship. It's a new challenge, which is great motivation for me. I'm looking forward to working with Gabriele again, and learning from his experience testing before the first races. Last year it was clear the i30 N TCR and BRC Racing Team were the package to beat, so I'm certain we can challenge for wins and the title this season."
"We are anxiously waiting for the beginning of the new WTCR 2018 series," said BRC CEO Massimiliano Fissore.
"After a year of intense work, in which we followed the testing and development phases, we can now express our pride in being the first team to represent Hyundai in the FIA World Touring Car Cup."