Rob Huff joins Mehdi Bennani as SLR switch to Volkswagens
Rob Huff will join Sébastien Loeb Racing for the 2018 World Touring Car Cup, pairing up with Morocco's Mehdi Bennani at the French squad, which will campaign a pair of Volkswagen Golf GTI TCRs in the brand-new series.
2012 WTCC champion Huff moves across after racing for Münnich Motorsport in the WTCC last year and Team WRT in the TCR International Series. The Briton will continue racing a Volkswagen Golf GTI TCR, with which he became acquainted for last year in the TCR series.
"It's great to join the WTCR, which is run by the same people at Eurosport Events who've worked for 13 years in the WTCC," said Huff. "Also, to continue the great relationship I started with Volkswagen last year in TCR.
"It's also a fantastic opportunity to join Sébastien Loeb's team. They've won the independents' title for the last two years, and now with no manufacturer entries in WTCR, that'll put us right at the front."
The 38-year-old says his goal this year is to win the WTCR title. Last year, Huff contested the full WTCC season, as well as selected rounds of the BTCC, CTCC and TCR championships, but his focus this year will be on WTCR with a supporting campaign, also for Volkswagen, in China.
"My aim this year is absolutely to win the title," he said. "I'm very familiar with the circuits as the calendar's almost a carbon copy of the last few years from the WTCC, so it's down to quickly getting to work with the team and adapting the TCR car to the WTCC tracks, then delivering the best results."
Mehdi Bennani goes into his fourth season with the team, and after winning the 2016 independents' title, and narrowly missing out on a repeat title last year, the 34-year-old Moroccan hopes to have another great run in 2018.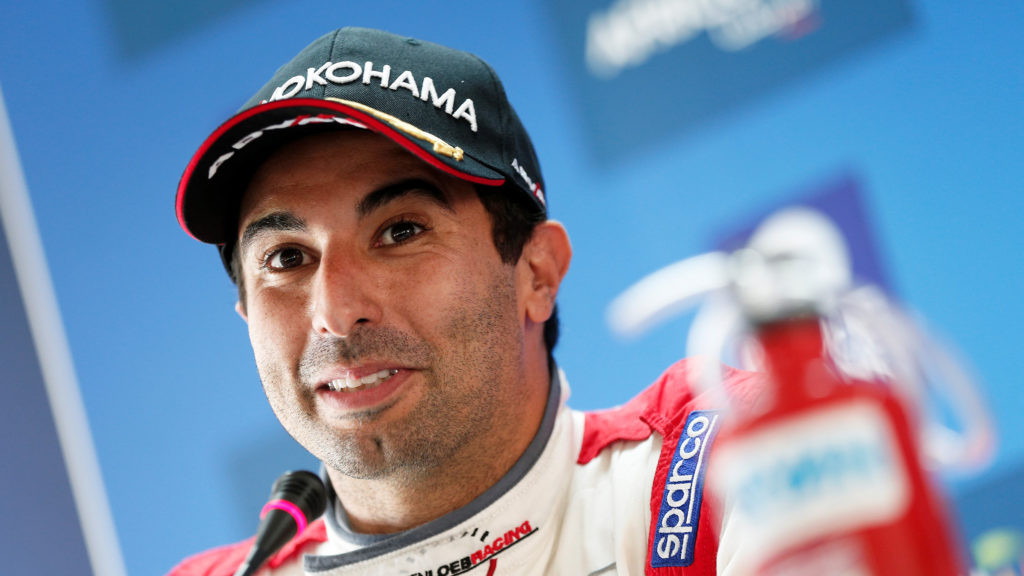 "Staying with Sébastien Loeb Racing for another campaign was an easy and obvious decision as we have built a strong relationship of trust over the years," said Mehdi Bennani.
"WTCR cars are slightly different from the previous ones I raced but our technical team has already showcased their professionalism and expertise, so I'm confident we can fight for wins right from the start with the Golf GTI TCR. I can't wait to get stuck in with the entire staff for the first tests, and really look forward to featuring at the sharpest end of the grid for my home race in Marrakech, which kicks off the season in April."
Team principal Dominique Heintz added: "Since 2015, the Sébastien Loeb Racing team has collected many trophies and accolades in the WTCC," he said.
"Given our strong results, we had to extend our involvement at the top. The launch of WTCR is excellent news, as it combines well-thought technical regulations with high media exposure to teams like ours thanks to promoter Eurosport Events's proficiency and know-how. In the Golf GTI TCR, Volkswagen Motorsport has developed the ideal car to fight for race wins and we already enjoy a strong and fruitful relationship with them. As for our drivers, their talent and skills mean we're confident that we have the best assets to keep adding to our tally and list of achievements."