Team WRT unveil 2018 Leopard and Lukoil-backed Audis
Team WRT have revealed their brand-new livery for the 2018 World Touring Car Cup, with continued sponsorshop from energy drink brand Leopard Natural, as well as a co-title sponsorship deal with Russian oil firm Lukoil.
The team's cars will be driven this season by 2017 TCR International Series drivers' champion Jean-Karl Vernay, and three-time British Touring Car Championship drivers' champion Gordon Shedden in the red and turquoise Audi RS 3 LMSs, which will run under the Audi Sport Leopard Lukoil Team banner for this season.
The team has also confirmed its racing numbers for the season, with Vernay racing with #69, and Gordon Shedden competing with his usual race number, #52 for the upcoming season.
Lukoil has a strong recent history in touring cars, joining SUNRED for title sponsorship of their SEAT programme in 2011 before continuing on in 2012 supporting the pseudo-SEAT factory effort. The Russian brand then joined Lada for 2013 and 2014, before partnering back with SEAT and Craft-Bamboo Racing in a three-year association in the TCR International Series.
Lukoil now returns to the World stage with the Belgian WRT team, while Leopard continues its association which has seen it lift two titles with Stefano Comini in 2016 and Jean-Karl Vernay last year.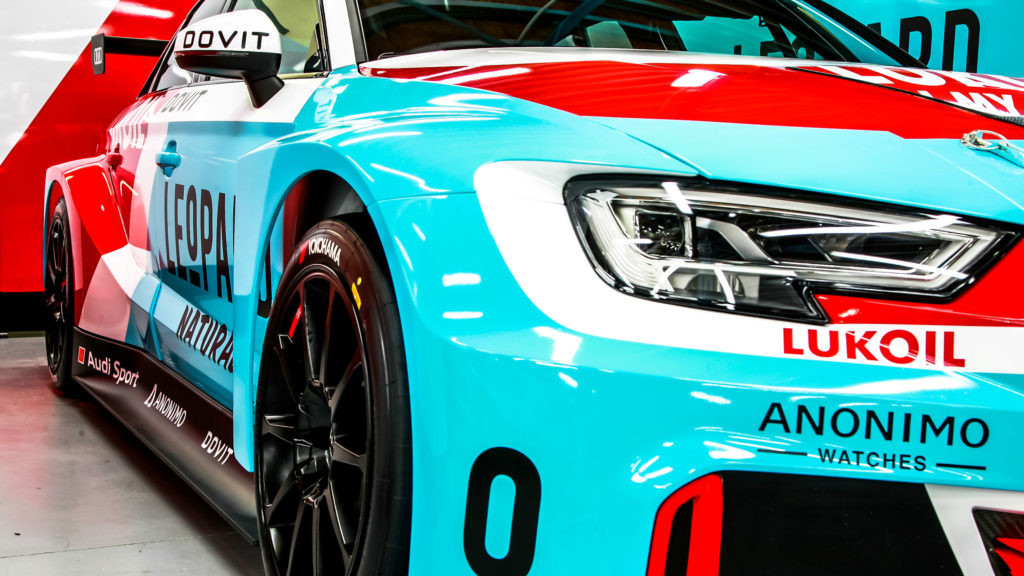 "I'm really happy to be part of the team again," said Vernay. "There are some prestigious partners on board and I am sure we can do some great things with the new Audi. I think it's going to be an exciting season, it's all brand new. The championship is at a really high level, probably the best for the last ten years. We will have to work hard and mark sure we are ready for the first race on this new exciting calendar."
New team-mate Gordon Shedden, who joined the team at the season finale at Dubai last year taking pole position on his debut, added: "(I'm) definitely looking forward to the 2018 season and joining the Audi Sport Leopard Lukoil Team in the all-new WTCR – FIA World Touring Car Cup. Fantastic that the FIA are involved and a huge challenge for me to join this championship. I couldn't ask for a better team to join and with the new Audi RS 3 LMS. The link up with Lukoil looks like a really exciting combination."