James Thompson joins list of Vila Real withdrawals
James Thompson is the third driver to be withdrawn from today's races at Vila Real after the multi-car crash at the start of Race 1 wrecked almost a third of the field, while YMR, BRC and Münnich have successfully repaired the cars of Thed Björk, Norbert Michelisz and Yann Ehrlacher overnight.
Thompson's Honda Civic TCR suffered front-end damage as he piled into the accident, with the Briton leaping out of his car to aid team-mate Ehrlacher out of his car, with the Frenchman pinned in between the barriers and the Cupra of Zsolt Szabo.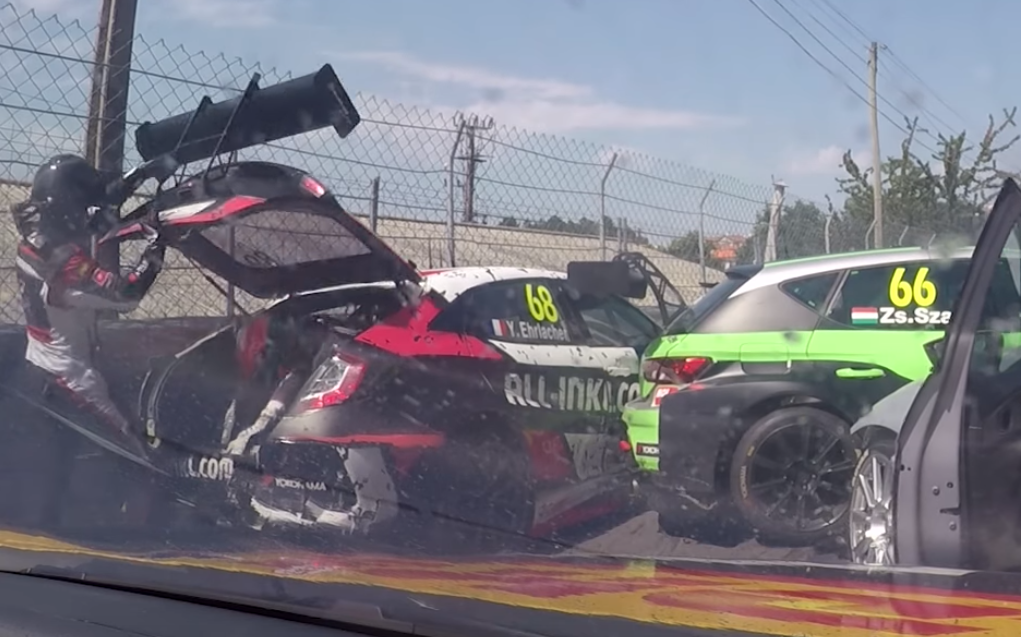 The team's repair effort has been focussed on fixing Ehrlacher's car, while Björk's Hyundai i30 N TCR has been repaired despite having been landed on by Mehdi Bennani's Sébastien Loeb Racing Volkswagen and catching fire.
Michelisz's car suffered a bent rollcage, but has been repaired by the BRC Racing Team, while Yann Ehrlacher's Civic was punctured by the guard rail but has been patched and is ready to race.
The cars are being scrutineered ahead of qualifying which starts at 09:00 WEST / 10:00 CEST.