Tiago Monteiro makes successful return to action at Suzuka
Tiago Monteiro's first day back behind the wheel of a touring car went without a hitch, with the Honda driver successfully qualifying competitively on his return at Suzuka, returning to racing after 14 months' away from the race track.
Monteiro qualified his Honda Civic TCR in 16th position for Races 2 & 3, and 18th for Race 1, with his times instantly on the pace in the Boutsen Ginion Racing-run Civic TCR.
The Portuguese driver was greeted with a round of applause as he was let out first onto the track for Free Practice 1 in the morning, and as the day progressed, he found more speed from the car and himself, quelling fears and concerns that he might not have able to drive a touring car competitively after his physical injuries sustained in the testing crash as Barcelona last year.
"In a way, everything's gone better than I expected in terms of the feeling and performance," said Monteiro to TouringCarTimes.
"To be seven-tenths from the pole at the time is not bad. It's so tight in this championship, but of course you always want more, and I was so close to Q2- I was only one-tenth away and I had another set of tyres and went out with them but then there was a red flag.
"(To get into) Q2 would have been better, but in the end, I don't really care, as today I was just so emotional and happy to be back. I tried not to do any mistakes and tried to improve. I started two seconds from the guys and in the end it was only seven-tenths, and there were still many more tenths where I can improve."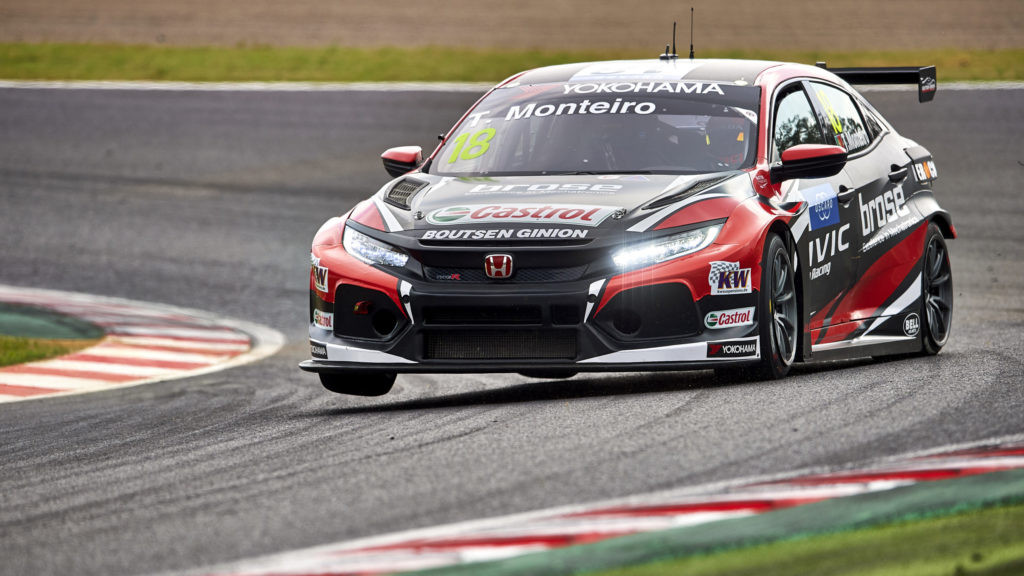 Monteiro explained that it was support from his comrades in the World Touring Car Cup paddock that helped him the most get back behind the wheel of the car this weekend at Suzuka.
"This family is just fantastic and this is the reason why I made all this effort and have been through all these treatments, as all the messages of support from everybody is what's given me the strength to come back.
"I have so many projects on the side right now. I have my young drivers management, a training centre in Madrid, I have lots of things going on right now and many opportunities with Honda, but this is what I wanted most."
With a hectic schedule for Friday, with WTCR supporting Super Formula leading to an abnormal timetable with all practice and qualifying activity on Friday, he admitted that posed even more of a challenge.
"There's definitely more to find from me," he said. "Today was everything together (2x practice, 2x qualifying), there was not a lot of time to think about it or work with my engineers – it was very rushed, everything was done in a day. It wasn't ideal, and it was very difficult to get confidence in myself, understand the car and learn the circuit all at the same time; it was a very difficult exercise, that's why people have really congratulated me as they recognised it was a really difficult task today."