BMW explain the new DTM cars in pictures
BMW Motorsport has released pictures of the Class One version of its news M4 DTM, detailing the aerodynamic and mechanical changes in the new 2019 regulations.
The plate in the front of the cars has been removed, allowing for an increased frontal air intake. The cooling vents on the bonnet are also bigger, allowing for the new two-litre, four-cylinder engine to receive more fresh air.
The new engine will have a power output of 620 bhp, rising to 650 bhp with the new push-to-pass function.
The front splitter has also been reduced to 90 millimetres in depth, to make it more resistent in wheel-to-wheel battles.
The new rear diffuser is lower, with the diffuser ramp moved back by 870 millimetres.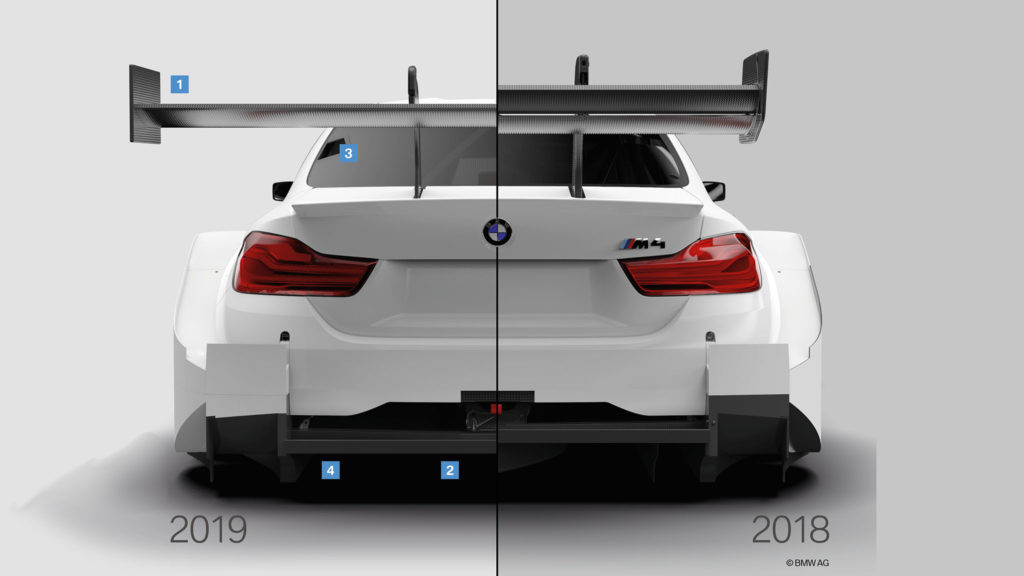 The side exhaust pipe is much shorter than last year, and will only be present on the right side of the car, with no exhaust pipe on the left, according to the definitions set by the Class One regulations.
The car interior has also been modified with a new firewall shielding the cockpit behind the driver. As a result, there won't be an interior mirror, which is now replaced with a rear-view camera and display.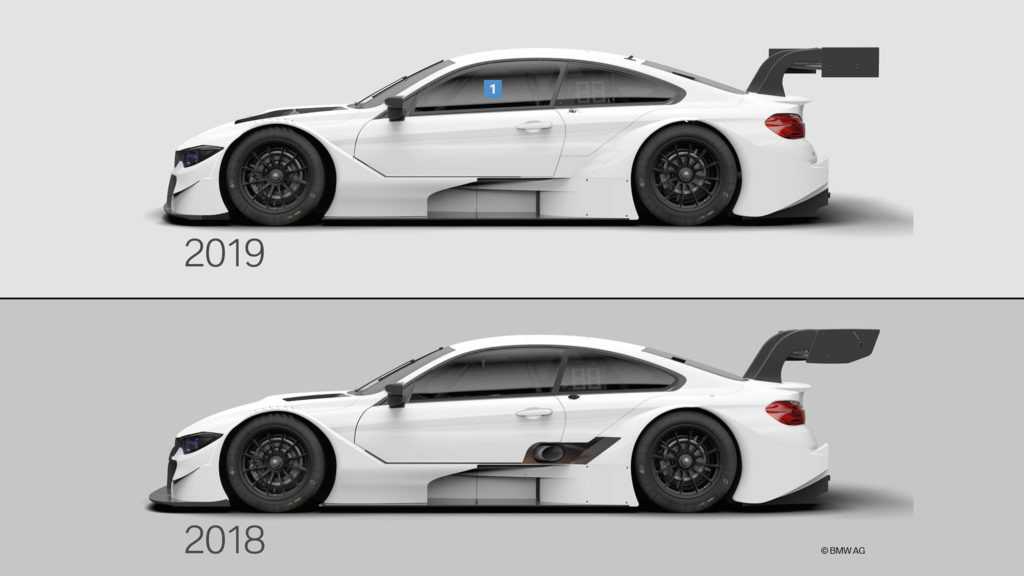 Class One regulations also increase the number of standardised parts in a bid to further reduce the costs and open the DTM to more manufacturers.