Münnich Motorsport confirm all-Argentinian line-up for 2019
The Münnich Motorsport team will enter its seventh season in World Touring Cars in 2019, running two Honda Civic TCRs for Argentinian racers Esteban Guerrieri and Néstor Girolami in the World Touring Car Cup.
34-year-old Guerrieri will be entering his third full season in the championship. The Argentinian racing star made his World Touring Car debut in 2016 with Campos Racing in a Chevrolet Cruze TC1 at his home race at Termas de Río Honda, before being snatched up by the team full-time for 2017. He was then drafted by the factory Honda team for the final three rounds to replace the injured Tiago Monteiro.
He was retained by Honda and placed with Münnich Motorsport for 2018, where he then notched up two victories at the iconic Nurburgring and Macau circuits, and finished third overall in the drivers' championship after a season of consistent and high-scoring results.
"I am very happy to continue with the Honda Racing Family and with ALL-INKL.COM Münnich Motorsport in 2019," said Guerrieri.
"Last year I had some incredible high points, including winning at the two most difficult circuits on the calendar at the Nurburgring and Macau, and we ended the season with the best momentum of any team.
"Having 'Bebu' in the team with me will be great. We are good friends and have raced against each other for many years. He's an extremely fast driver and a great team player, which will be incredibly important as we mount our challenge for the championship."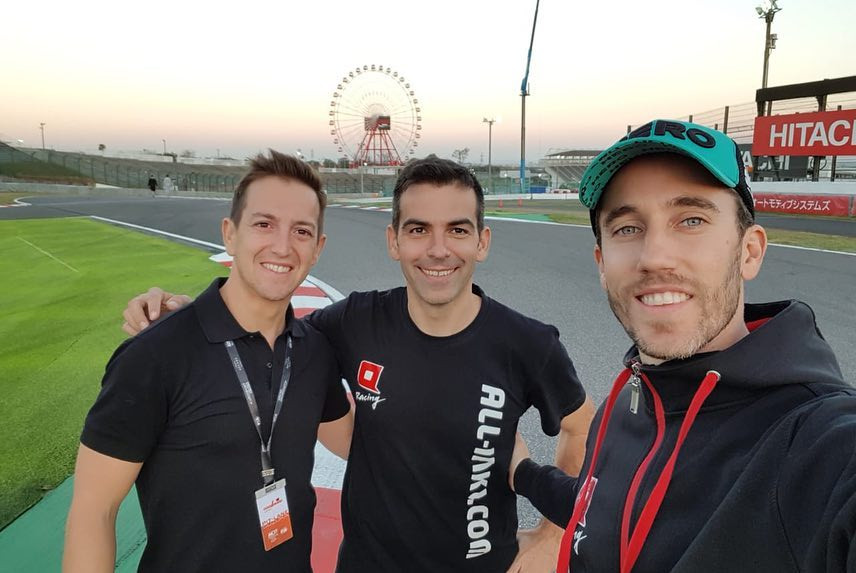 29-year-old Girolami, a two-time Argentinian touring car champion, returns after a year away. He made his debut in 2015 in a Honda Civic WTCC driving for the privateer Nika Racing team at the Vila Real street circuit, before he was snatched up by Polestar Cyan Racing following a successful test in Argentina in 2017. He took his first win at a rain-shortened event in China, but his World Touring Car programme came to an end when the team didn't return for 2018 following the change of technical regulations.
"I am extremely proud to join the Honda Racing family in the FIA WTCR and very grateful to ALL-INKL.COM Münnich Motorsport for trusting me with the Civic Type R TCR, which is a car very capable of being the championship winner," said Girolami.
"I spent the Suzuka race weekend last year with the team and it was very clear from the way they do things that the potential is there to fight for the championship. I'm thrilled to have Esteban as a team-mate because we have a very good relationship. I will give it my very best this year and cannot wait to begin testing."
Girolami was chasing a return to World Touring Cars throughout 2018 while he'd returned to race in the Argentinian Super TC 2000 Championship in the interim, visiting the paddock with Münnich Motorsport at the Japanese round of the championship at Suzuka.
"We are very happy to continue to race the Honda Civic Type R TCR in the 2019 WTCR – FIA World Touring Car Cup," said team principal Rene Münnich.
"Since entering World Touring Cars in 2013, we have gained in competitiveness year-on-year and in the WTCR in 2018 we achieved our best-ever season in the discipline with four race wins and third place in the Drivers' and Teams' Championships.
"The Civic Type R TCR is an extremely strong car, around which we're excited to build our programme and in Esteban and 'Bebu' we have two front-running drivers who are as eager to challenge for the title as we are."
Münnich Motorsport are the first team confirmed to race Hondas in the 2019 World Touring Car Cup, with the new sporting regulations forcing them to reduce to running two cars. Their last year's drivers, Yann Ehrlacher and Timo Scheider, are racing elsewhere, with Ehrlacher signed by the new Lynk & Co Cyan Racing team, while Scheider will continue to race for Münnich in the World Rallycross Championship, which has a number of calendar clashes with the WTCR.
The second Honda team is yet to be confirmed, but it's understood Boutsen Ginion Racing will not be returning, with Honda's second factory driver, Tiago Monteiro, set to be placed with a new team.