Hyundai say they could withdraw from the 2020 World Touring Car Cup
Hyundai Motorsport Customer Racing has indicated it may pull the plug on their support of the World Touring Car Cup, and focus on national and regional TCR series from next year, with uncertainty over the direction of the championship as its main concern.
The South Korean manufacturer, which won both the drivers' and teams' titles in the championship's inaugural season last year with Gabriele Tarquini and YMR respectively, currently sit second in both the drivers' and teams' points this year at the half-way point of the season.
While it was announced that Eurosport Events, the commercial rights holder of WTCR, and WSC Group, the owners of the TCR technical regulations, have come to an extended arrangement to continue beyond the end of this year, Hyundai Motorsport team director Andrea Adamo says the ambiguity of the direction of the championship, particularly in respect of control over other manufacturer programmes, was a cause of concern.
"I find the situation a bit confusing, because this was supposed to be customer racing, and I think we're stretching the border a bit too much," Adamo told TouringCarTimes. "I'd really love to understand what is the future of WTCR."
Adamo's focus was on the new-for-2019 manufacturer entry of Chinese company Lynk & Co, which run four cars in the championship supported by Cyan Racing, but beyond the four cars sold to their Swedish racing team partner, there are no immediate plans for the cars to race anywhere else.
"Lynk & Co are doing a good job, but I want to understand what the FIA, Eurosport and WSC's plan for TCR and WTCR in the future. Once we know what's going on, then we can decide to adapt or not. If we like it, OK, if we don't like it, we can step out.
"I think everyone can see Lynk & Co is a full manufacturer programme. I don't need to comment, as the facts are there.
"So, I'm watching what is going on, then we will decide what we'll do in the future. It's not written anywhere that we're obliged to do WTCR, and the money we spend on WTCR could be easily used to support teams in national and regional championships, and maybe then we'd have a much better benefit, as the situation here is not very clear."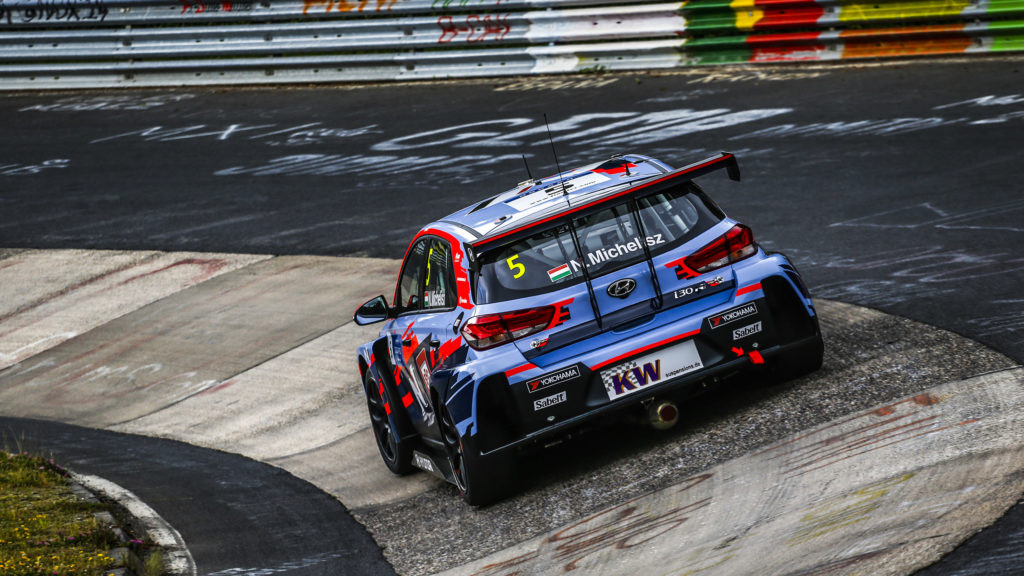 Adamo also referred to the championship's Balance of Performance measures, which restrict the power of the Hyundai i30 N TCR to 97.5%, and also increase its ride height to 90mm, which is used in order to maintain the competitiveness between the brands.
"If you're doing well, then between FIA and WSC, they kill you with BoP, and then all your cars in the world will be affected, and then your customers are not happy.
"If you're not doing well, customers are also not happy as they think your car is not good, so in WTCR, whatever you do, you're doing bad and spending lots of money," he explained.
"So, I'm questioning if I'm doing good. I think the clever move was that of Peugeot – they are not running here (in WTCR), so they're not under focus, and they have a BoP is which is too good."
"TCR for us is customer racing. WTCR, I'm not sure is customer racing. For me, customer racing is supporting TCR China to make it better, supporting TCR New Zealand when it happens, supporting Australia, Asia, America, all these kinds of countries, and TCR Europe if it carries on like this as it's very good – I'm doing all I can to support customer racing, and if I have to spend the budget I'm spending on WTCR to do this, I'm ready to do it."