Honda put weight behind Esteban Guerrieri for title charge
Esteban Guerrieri has become Honda's effective nomination for the championship, with a strategy change at the Vila Real weekend the key which saw the KCMG Hondas go from backmarkers to front runners.
The Argentinian, who leads the championship by 24 points going to the final four rounds of the season, says that team orders are now in-place across the rest of the season, not only with his Münnich Motorsport team-mate Néstor Girolami, but with the second Honda team of KCMG, which run a pair of Civic TCRs for Tiago Monteiro and Attila Tassi.
"KCMG and Néstor are now ready to help me," said Guerrieri. "We are in a good position, and I'm really happy for Tiago that he won. The good thing is that KCMG were competitive and they can take away points from the others, and they can help us in the last part of the season for the championship.
"So, it's good we have two more Hondas (in the mix) and hopefully they'll continue to score points and run the same as this weekend."
The change was that for the first time this year, the German Münnich Motorsport team and the Hong Kong KCMG squad began to share data, which saw a remarkable turnaround in performance on Sunday, with KCMG, whose drivers were both in the bottom three of the championship ahead of the weekend, locking out the front row of the grid, with Tiago Monteiro going on to take the victory.
The strategy change aligns the Honda teams with their chief rivals, which though theoretically split by a team name divide, such as "Cyan Racing" and "Cyan Performance", or "BRC Hyundai N Squadra Corse " or "BRC Hyundai N Lukoil Racing Team", are both run by the same teams.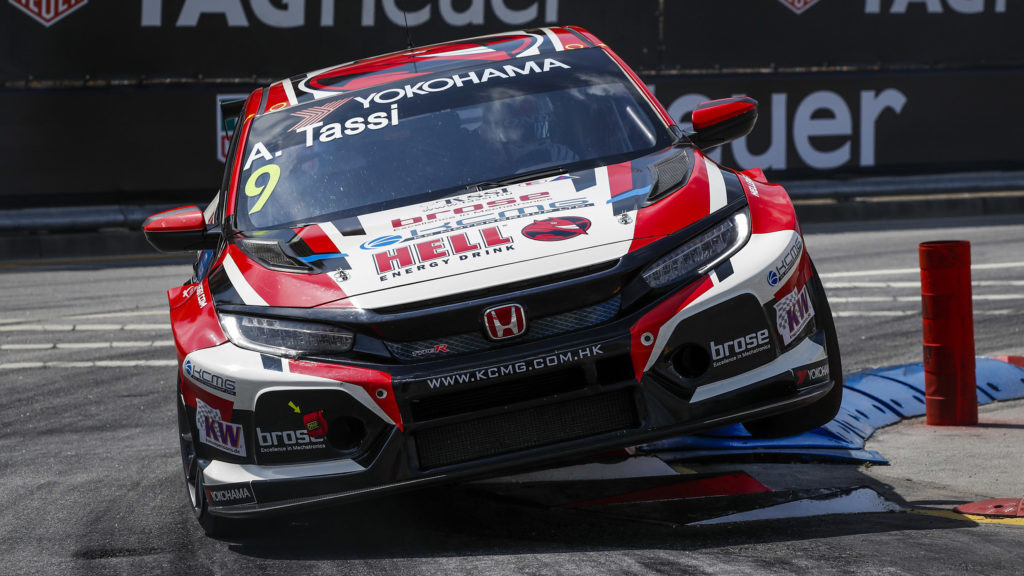 Attila Tassi, who started from pole position for the reversed grid third race, confirmed he was tasked to support the Honda of Néstor Girolami in Race 2, deliberately creating a window so Girolami could safely take his joker lap without losing ground, also supporting Münnich Motorsport's challenge for the teams' title.
"My job in Race 2 was to let Néstor pass me and leave a bit of gap, the same game the Hyundais played on Saturday," explained Tassi to TouringCarTimes. "So I played this as I was P10 and it didn't matter, I was saving the car for Race 3."
Over the remaining rounds, Tassi confirms Honda will be calling the shots on the strategy going forward.
"It depends where we are in qualifying in the rest of the year, and then what Honda tells us to do, we'll do that," he said.