Contingency plan in place for possible Europe-only 2021 WTCR calendar
The World Touring Car Cup could be forced into another season of racing exclusively in Europe, Eurosport Events boss Francois Ribeiro has warned.
The coronavirus pandemic has wreaked havoc on international championships in 2020, and for WTCR it has meant a complete move away from non-European races for this season amid global travel and quarantining restrictions.
That scenario could become reality next year as well, should the COVID-19 situation not recede, with Ribeiro telling TouringCarTimes that contingency plans are currently being put in place for the 2021 schedule.
"All the championship promoters are facing the same situation," said Ribeiro. "F1, MotoGP, Superbike, WRC, WEC, Formula E, us. No one is in a position, today, to guarantee that we will be able to race outside of Europe next year. No government [can guarantee that]. We are preparing calendar plans, for sure, but at this stage it is possible that we will stay in Europe only.
"Obviously it's not our wish. We have contracts in place and the aspiration to go back to Asia, to Macau, to China, to Korea, like we were planning this year. But the reality is; will we be able to organize international freight? Will those countries be open to foreigners? Will there be commercial flights? Will there be quarantining in place or not?"
Ribeiro continued to confirm that the 2021 WTCR season will comprise an absolute maximum of eight championship rounds, of two races each, amid an increasing need for cost control.
"What I promised the teams and already agreed with the FIA is that there will be eight events, maximum two races per event because next year cost control is more critical than ever," Ribeiro said. "I have already five events in Europe, plus the three events we were planning in Asia this year before the lockdown – so Korea, China and Macau – but there will be a back-up plan in Europe only."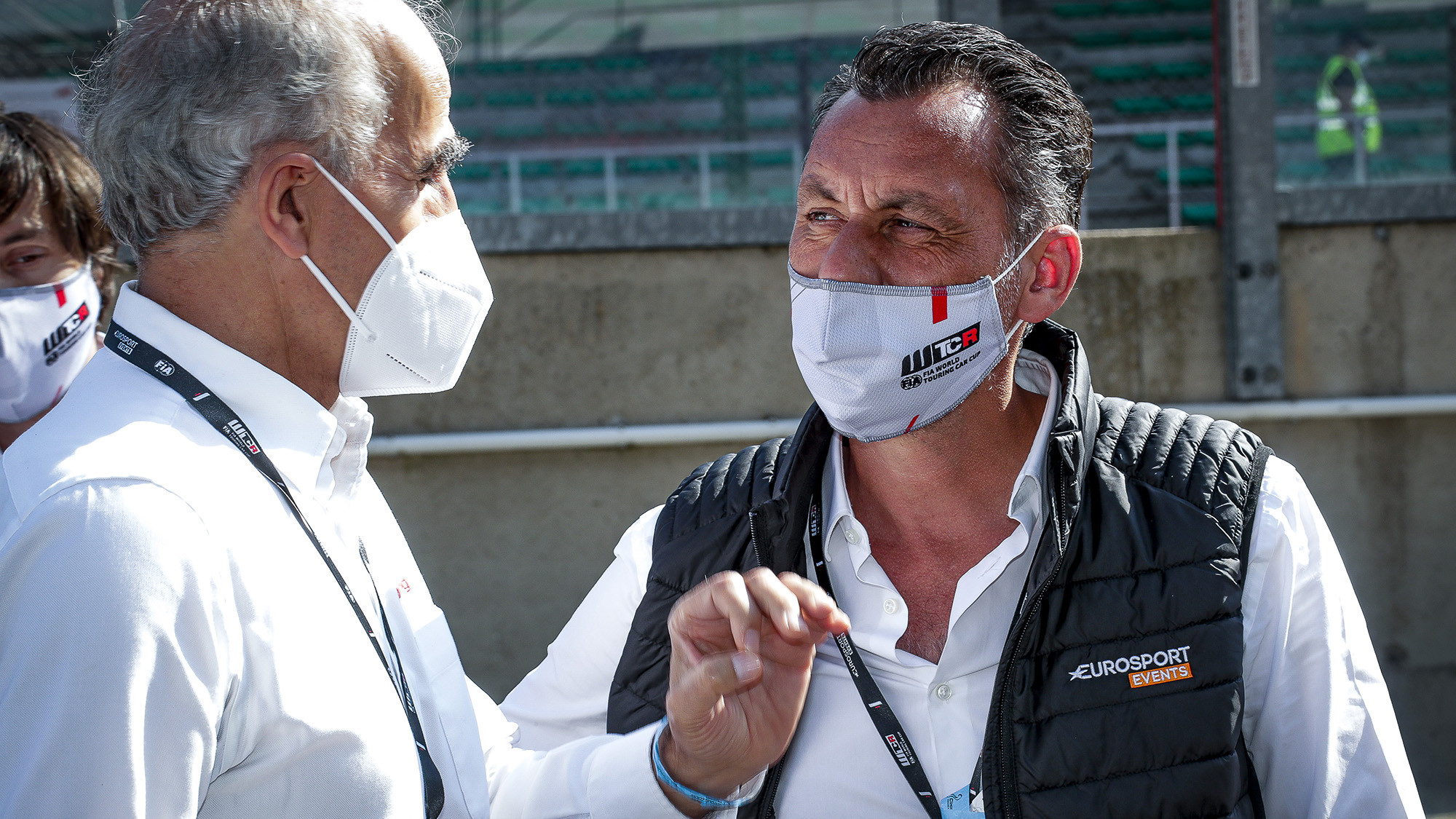 Speaking about the state of the 2020 WTCR, which began last weekend at Zolder, Ribeiro said he was relatively pleased with how things were shaping up.
"Given the circumstances, I think we can be very thankful. 22 cars is a good number and the density of the sporting level is right. OK, sadly I lost the likes of [Johan] Kristoffersson and Rob Huff, but I think we did a good job over the winter.
"Nothing is preparing you for what we have been through. There is no training, no school or seminar to cope with such a shock. All of a sudden, you are near to a complete collapse.
"But all the decisions with the FIA and the teams, and [WTCR founder] WSC, have been the right ones. I think I was one of the first, if not the first, to call off Asia and to push back the calendar to after the summer. To re-open entries, to lower the cost for the teams and to push the rookie championship.
"Many championships are suffering this year, and the hit will be even harder next year I tell you. But I think overall yes, I am happy with what we have today."