Yann Ehrlacher: the world champion who never raced in karting
Late starter, early bloomer – that would be the short way to sum up Yann Ehrlacher's unique rise to become the youngest world touring car champion of all time.
It is a story well worth telling in finer detail, however, and one that could very probably expand with many more record-breaking chapters in the future.
Despite being born into a sporting family, the son of former professional footballer Yves Ehrlacher and 1980s single-seater racer Cathy Muller did not contemplate a life in the athletic spotlight.
In fact, it took Yann Ehrlacher longer than most to find his passion.
"It was not even in my mind to become a racing driver," Ehrlacher reminisces. "I was just curious and interested in motorsport."
Once it dawned on him that a dormant interest in racing was actually more than just that, he was already well into his teens and – according to himself – had "zero" knowledge of the sport.
Enter a certain Yvan Muller, contemporary touring car racing's own living legend and a quadruple world champion. The younger brother of Cathy, Yvan took it upon himself to guide his fledgling nephew's first steps in Planet Paddock – literally and figuratively.
"He used to come a lot to the circuits," Muller recalls of the early days. "20 years ago, I had him on my shoulders around the paddock when I was already a racing driver.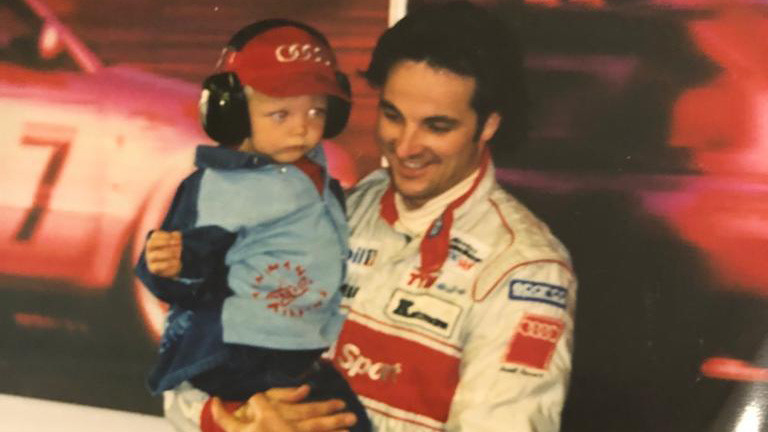 "At one stage he was not very motivated in school. One day I asked him 'what would motivate you?' and he replied that he wanted to be a driver. So I said 'listen, if you get better in the next three months I'll buy you a kart'. Just for fun."
Muller kept his promise and the spark had ignited, but Ehrlacher was already 16 years of age – too old to seriously take up karting. As a matter of fact, Ehrlacher never contested a single karting race; an unconventional stat for any racing driver, and even more so for a future world champion.
Instead, he was fast-tracked straight into cars at Muller's advice, his uncle personally paying for his debut race in the national Mitjet series.
"It was a little car in France with a bike engine," Ehrlacher explains. "It was a really small category, but quite huge in France. There were like 40 cars on the grid, really competitive and I did a top five in the first race of my life. I had no idea how to overtake, I just copy/pasted what I had seen on TV. And it worked."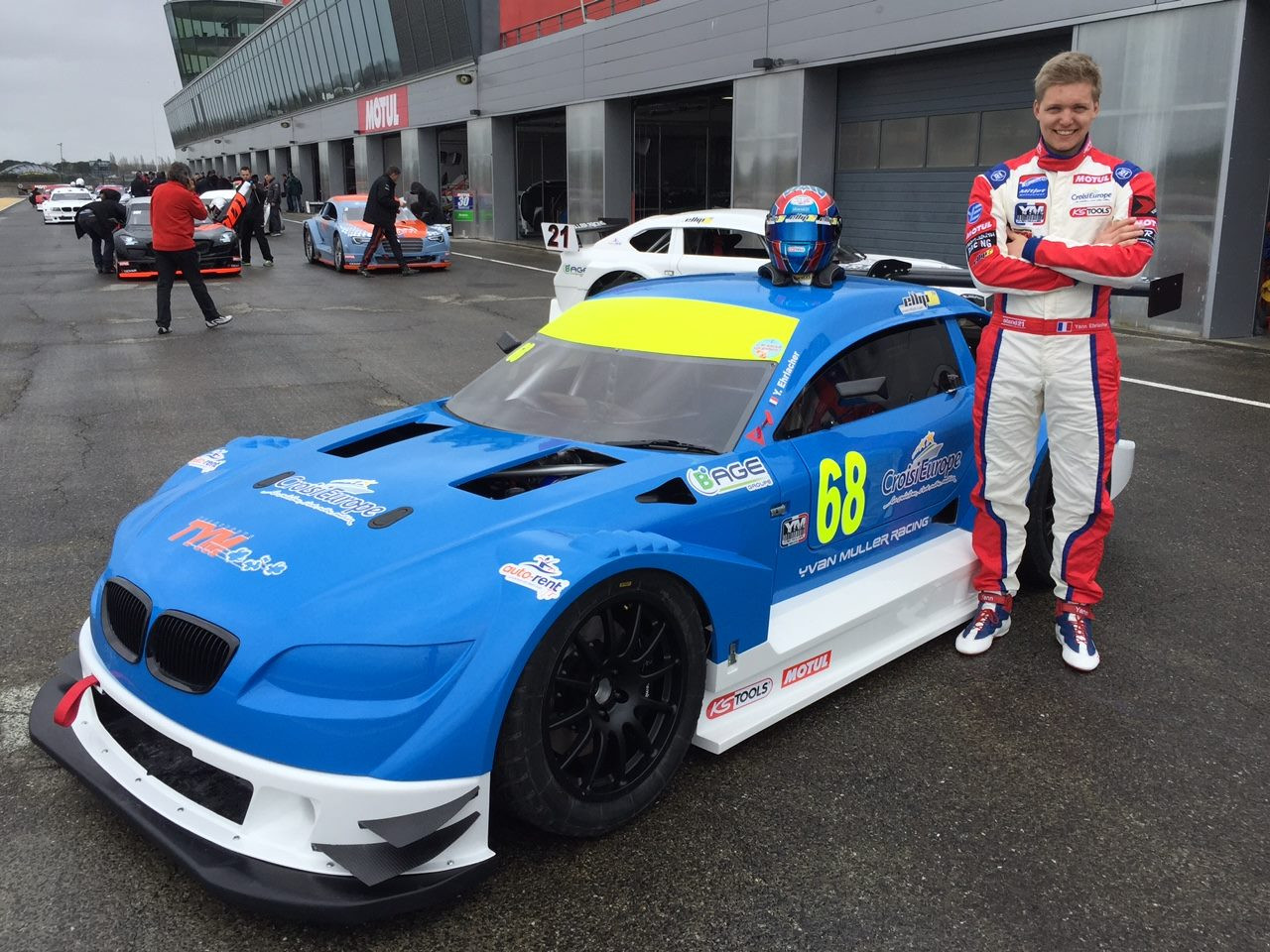 With eyes now set on moving Ehrlacher's career into the professional ranks, he joined the Volkswagen Scirocco R-Cup for his first proper season in 2013, and remained in the DTM-supporting series for 2014.
It was a valuable learning experience, but it would be another year before Ehrlacher's true potential was truly exposed – at least if you ask Yvan Muller.
"When he did the other Mitjet championship with a higher level and was champion," Muller responds when asked about Ehrlacher's breakthrough moment, referencing a 2015 title in the French Supertourisme series.
"Then he jumped into LMP3 [in ELMS in 2016] and that was like 'woo, he's capable of good things'."
At around this time, Muller started to devise a plan to bring Ehrlacher into the World Touring Car Championship, where he duly made his debut in 2017. Racing an RC Motorsport-entered Lada Vesta, Ehrlacher clinched a first world touring car victory in Argentina, taking Lada's only win of the season.
"I went to see [Eurosport Events boss Francois] Ribeiro and I said 'you have to put him in a car'. So we put him in the Lada," Muller explains. "I told him to put some money on him, because he will be world champion soon."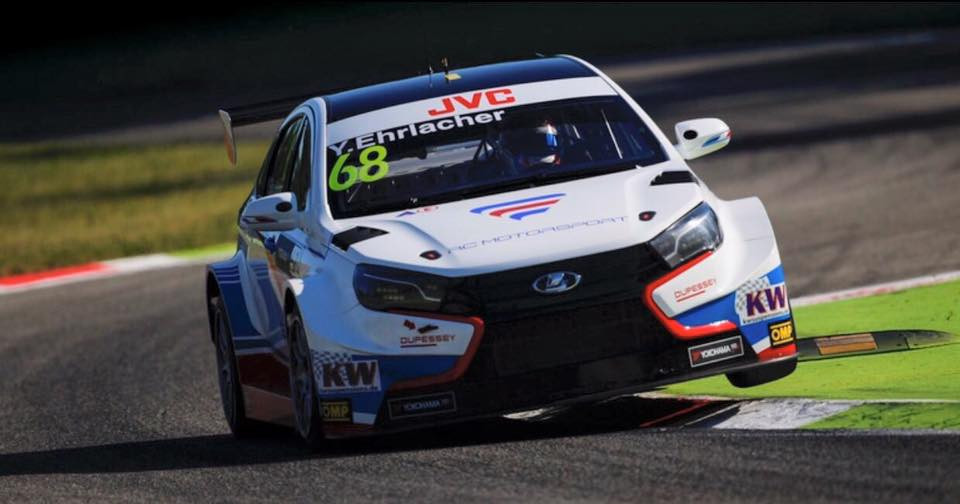 Earlier in the same year, Muller had also fixed Ehrlacher up with a test for Volvo, whose WTCC programme was operated by Christian Dahl's Gothenburg-based Cyan Racing squad. Muller tried to negotiate a deal for Ehrlacher to join the team in 2017, but that seat instead went to Dutchman Nicky Catsburg.
"It was him or Catsburg, so of course at that time Volvo chose Catsburg, which I can understand," says Muller. "But I told them I was sure it was the wrong choice. Two years later, he was with Cyan."
Indeed he was. After spending the 2018 season (which saw WTCC morph into the current WTCR platform) at Münnich Motorsport Honda, Ehrlacher finally joined Cyan Racing for 2019 – teaming up with Muller at the highest level of the sport.
His first season aboard Cyan's distinctively light-blue Lynk & Co 03 TCR was win-less, but there were signs of promise along the way, including a pole position at Zandvoort and six podium finishes. Two of those came on the demanding streets of Porto.
Ehrlacher ended the year ninth in the standings, tied on points with 2018 champion Gabriele Tarquini and 100 points clear of triple world champ Andy Priaulx in one of the sister Cyan cars.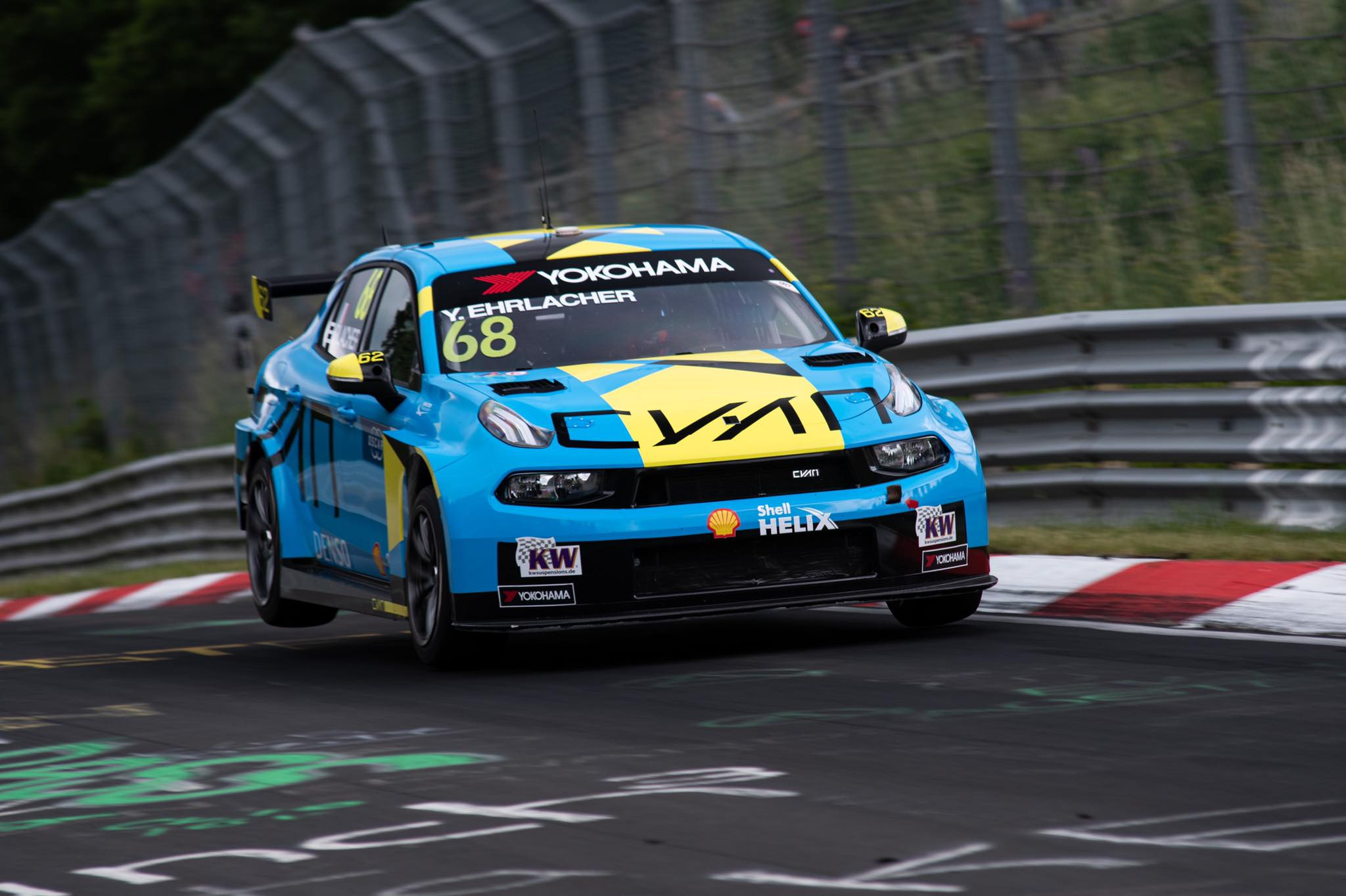 It laid the foundation for great things to come, and when he returned in 2020 – once the coronavirus pandemic allowed racing to finally commence – he cut a much more consistent figure.
Winning at the opening round of the campaign at Zolder, in fact Ehrlacher has never since been headed at the top of the standings this year, delivering further wins at the frightening Nürburgring Nordschleife and at Hungaroring.
He sealed the title in an impressive display of maturity at the MotorLand Aragón finale, keeping his cool and doing exactly what he needed – despite the added pressure of title rival Esteban Guerrieri winning the first race of the weekend.
At just 24, Ehrlacher thus becomes the youngest person in history to win the world touring car title.
Fittingly, uncle Yvan – 27 years Ehrlacher's senior – came through in typical style to end the year second overall, completing a fairytale story for this unequalled racing dynasty.
Ehrlacher has now fulfilled his ultimate dream, and it would not have been possible without the loving support of his uncle. Ehrlacher is well aware of this.
"I remember the first time I came with him, I was maybe 12 or something, before I thought about starting out in racing, but I was really interested already," he recalls of his early days hanging around the paddock with Muller. "It was in Monza and he was driving for Chevrolet at that time.
"It was not even in my mind to become a racing driver, but he started to build a certain passion in me."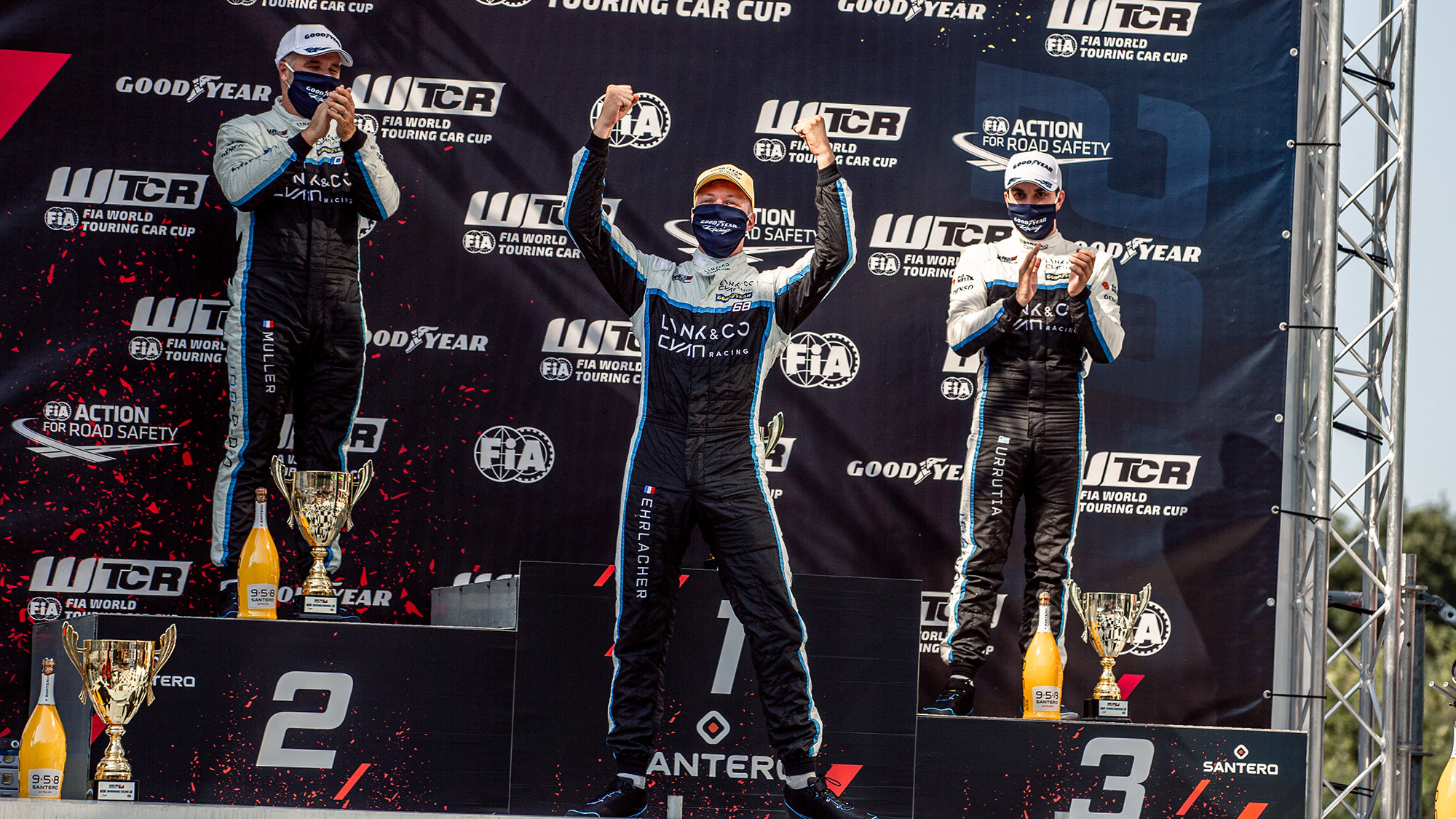 That passion then evolved into the progression path laid out above, with Muller using his decades of experience to good effect in guiding his nephew forward.
"He knows the process about how to format somebody for racing, and he has his own ideas about doing it," Ehrlacher explains. "We have a link, which is family, and that is stronger than anyone else can have with a manager for example – and that makes a big, big difference.
"He trained me, taught me everything he knows, step by step. His advice compensated for the fact that I didn't race in go-karts, I think. For sure, you have to get the race experience yourself, but with all the mistakes that he had done in his past, I was able to anticipate it a little bit and maybe do a little bit less mistakes.
"I had to perform really quickly to even have the chance to become a factory driver, let alone world champion."
Yet that is exactly what he did, and that is now exactly what he is – a world champion.
Muller, who was 39 when he won the first of his own four titles, can be known for a rather harsh façade at times – but this one success has humbled him at a new level.
"You know, I won four times and it was fantastic," he reflects with warmth. "But for me, I have won again. I brought him to this level. I have four titles as a driver, nine titles as a team owner, and now one title as a coach. I am really pleased with what we have achieved."
He certainly should be. Moments like these don't come around often, but when they do, they are enough to last a lifetime.