'Queen of the Nürburgring' Sabine Schmitz passes away aged 51
Sabine Schmitz, the first female driver to score a point in the World Touring Car Championship, has died at the age of 51.
The German racer – known as the "Queen of the Nürburgring" – had been battling cancer since 2017, and passed away on Tuesday 16 March.
Schmitz built her career around the famous Eiffel circuit having grown up in the surrounding area and secured a place in the history books in 1996 when she partnered Johannes Scheid and Hans Widmann to victory in the Nürburgring 24 Hours, making her the first female driver to achieve the feat.
She would defend the title again twelve months later, again alongside Scheid with the pair joined by Hans-Jürgen Tiemann and Peter Zakowski.
Schmitz and Scheid would win the VLN Endurance Championship together as her reputation continued to grow, and she would again finish on the podium in the 24 Hours with the Frikadelli Racing team – the team she founded with partner and fellow racer Klaus Abbelen.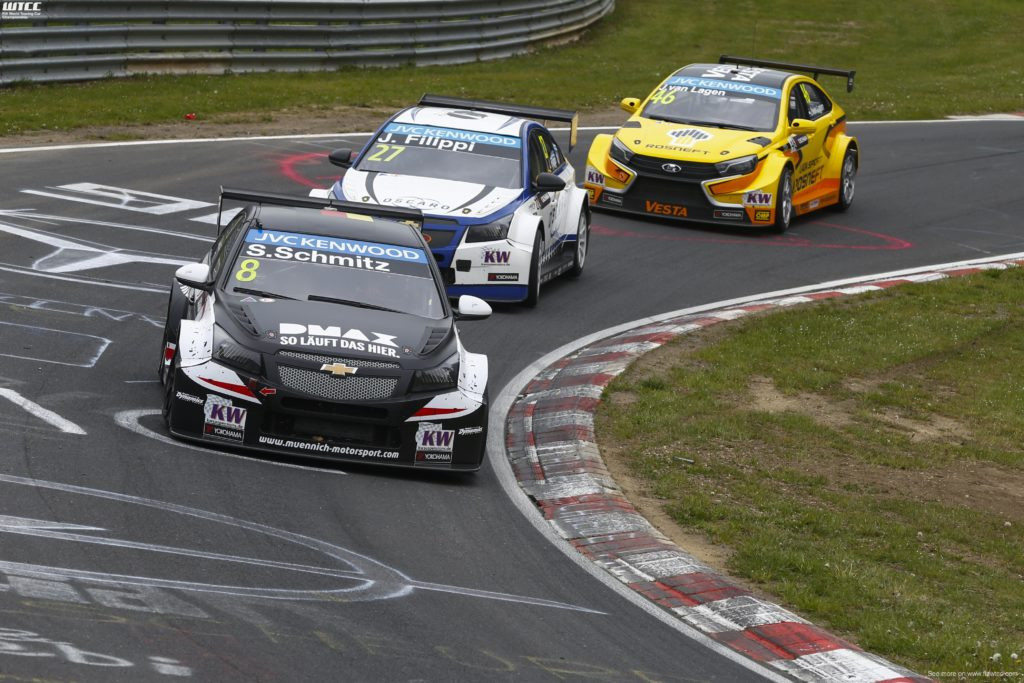 As driver of one of the Nürburgring 'Ring Taxis', Schmitz estimated she had lapped the Nürburgring more than 30,000 times, and she would put that knowledge to good use when she joined Münnich Motorsport for the WTCC event in 2015, scoring points on her debut in a Chevrolet Cruze.
The first female driver to score points in the series, she would repeat the feat on another guest outing with the same team the following year.
Alongside her racing, Schmitz forged a successful career away from the race track, becoming a regular face on German TV and eventually becoming a presenter on the hit BBC show Top Gear.
She had previously appeared on the show in a guest capacity, where she lapped the Nürburgring in a Ford Transit van in a 2004 feature as part of a race against presenter Jeremy Clarkson.
"It was a joy to welcome Sabine to the FIA WTCC family for our races at the Nürburgring Nordschleife in 2015 and 2016," François Ribeiro, promoter of the WTCR, said.
"Although she knew the track very, very well, the car and the category were completely new to her. But she showed a true fighting spirit and a real talent to score points in both events, the first female to do so in the history of the FIA WTCC and on the toughest track in the world.
"Out of the car she was engaging, enthusiastic and extremely approachable. It was a privilege to have known her, even for just a short time, and all our thoughts go to her family and friends."
The Nürburgring has lost its most famous female racing driver.

Sabine Schmitz passed away far too early after a long illness. We will miss her and her cheerful nature. Rest in peace Sabine! pic.twitter.com/MFKNNFOSDU

— Nürburgring (@nuerburgring) March 17, 2021